I really, really love making quilts for babies. There is something so special about being trusted with making such an heirloom for a brand new life. My longtime client reached out to me to make a quilt for her newest daughter, and of course I was thrilled to take on this project. I have made quilts for each of her older sisters which you can see here, here, and here.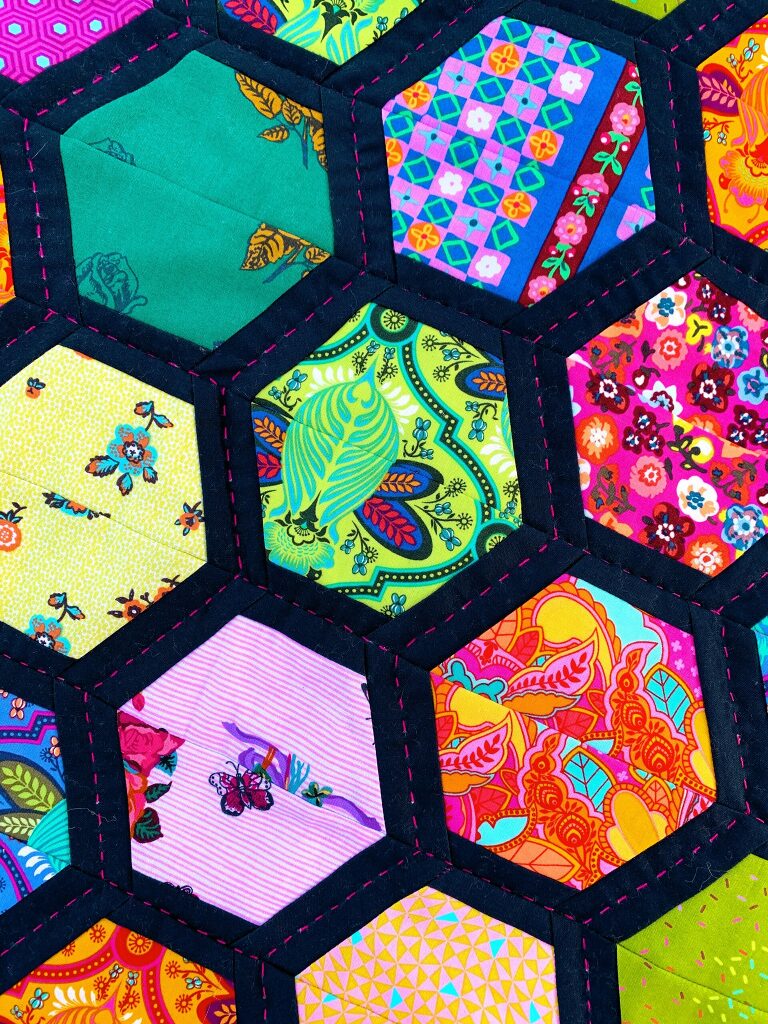 This quilt was made for Miss Bea, so in addition to my client's favorite palette of colors which includes what she refers to as Porter Purple which is like a bright fuschia, hunter green, olive, mustard, and navy, the quilt was also to somehow pay tribute to Bea's name. We discussed a few different ideas, but landed on a quilt with a honeycomb design, where each hexagon was bordered with the navy solid fabric. My client also found a bee print she loved from Tula Pink's All Stars collection. These were the perfect starting place for the quilt! From there, I added a selection of other Tula prints along with others from Nathalie Lete (part of Anna Maria's Conservatory collection).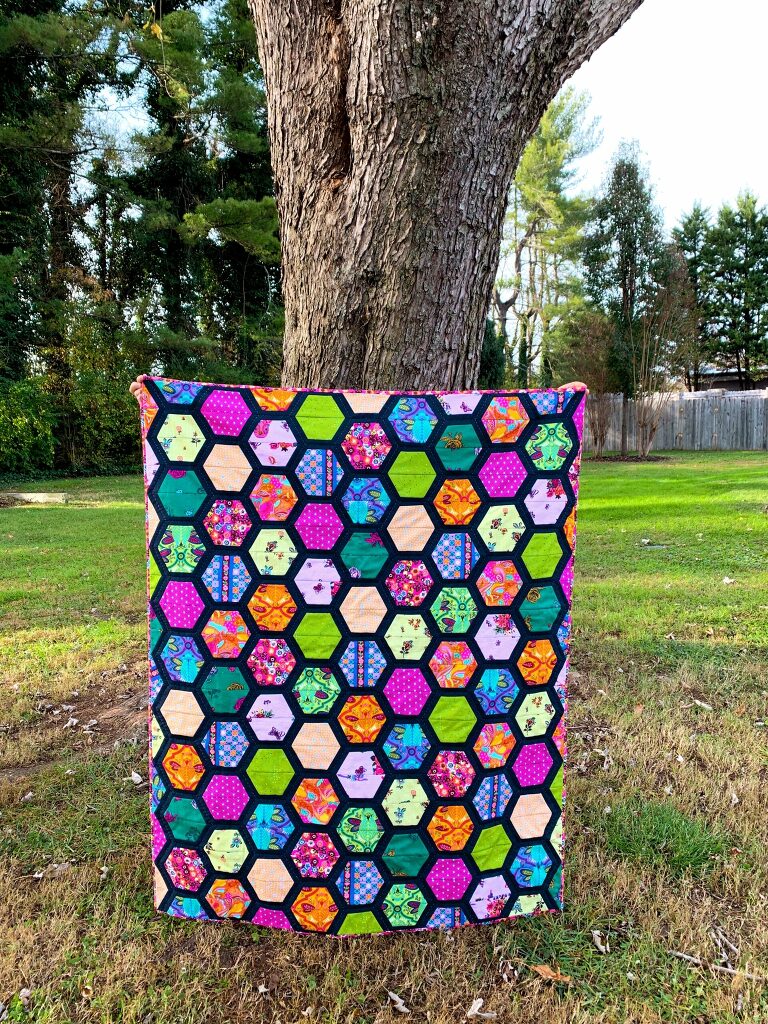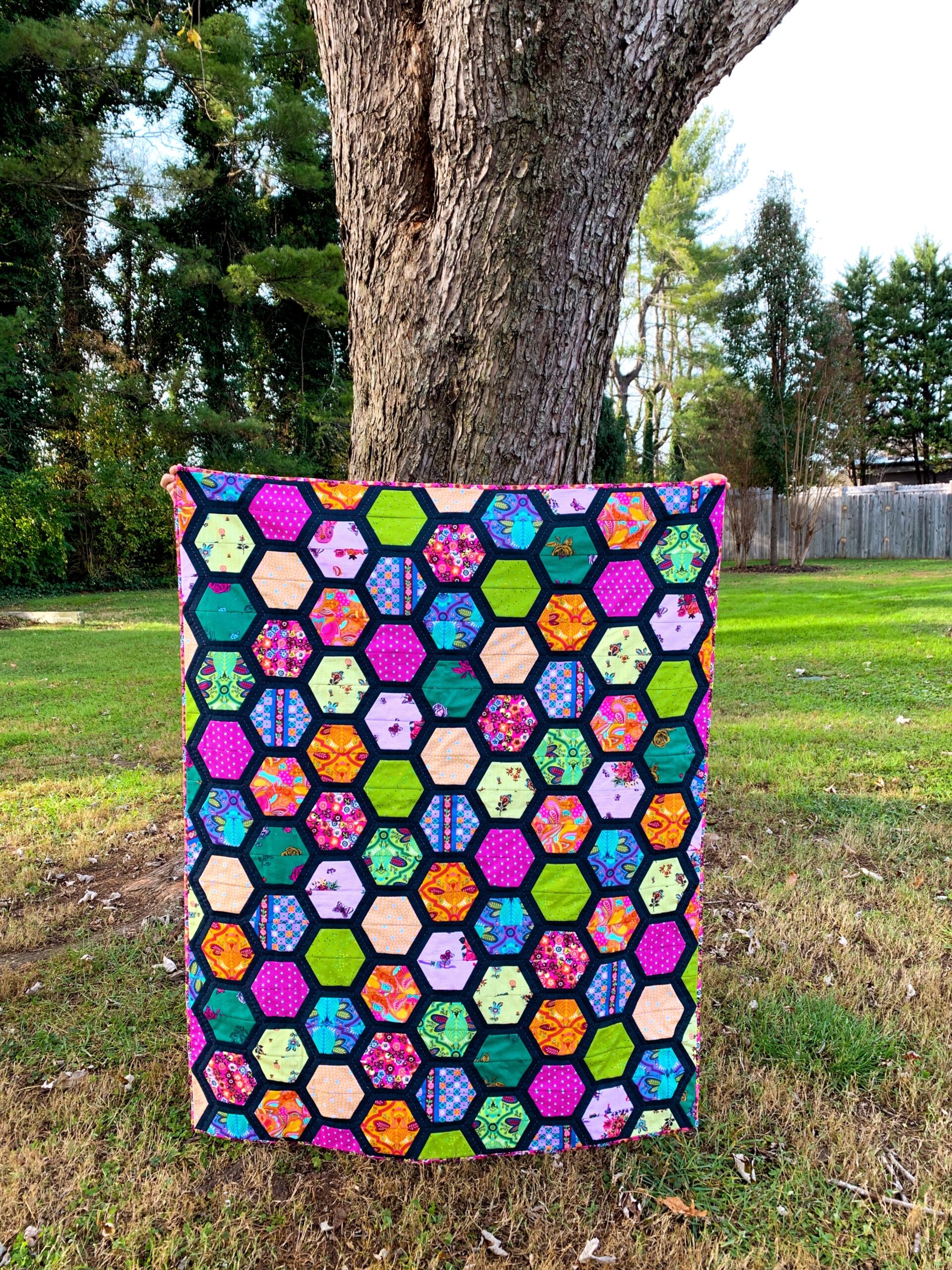 Everything about this quilt is striking. The palette itself is eye-catching, but when framed by the navy, its has even more contrast. I love the sharp lines and combination of all the bold prints.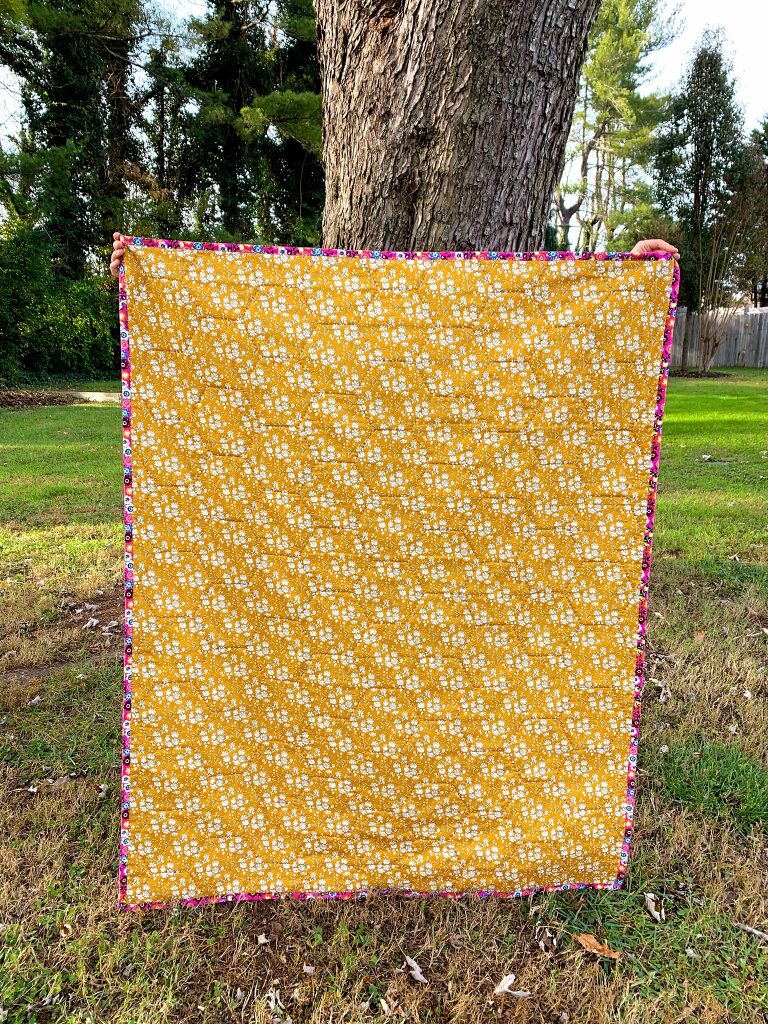 I wanted to keep up that contrast on the back without adding busyness, so I chose a honey colored Liberty print that features small florals. Its called Capel, and is is one of my all time favorite Liberty prints because it goes well with absolutely anything. But I thought it went with our bee theme quite well!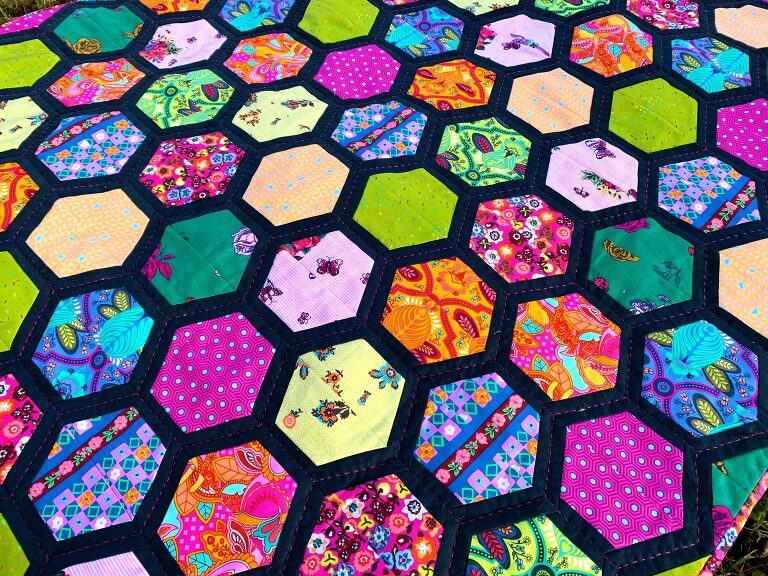 The quilting was done with Perle cotton (as usual), and in Porter purple because it is the first thing that comes to mind when I think of this mama and her girls. I quilted around every hexagon in the navy borders. I just love how that purple pops against the dark background!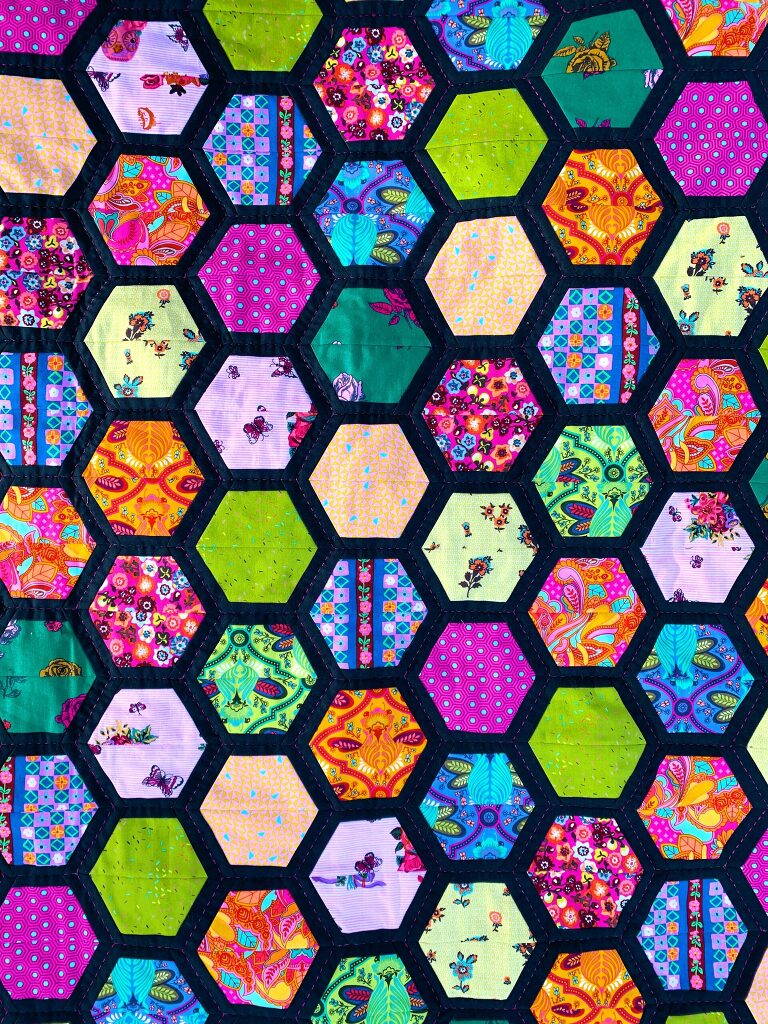 All of the quilts I've made for the girls are right about 40×48″, so they are large for a little baby, but are so perfect as they grow, which we know happens much too quickly! I love to use this size as a floor mat for playtime when baby is small, and for warmth as they grow. All the quilts I have made for my own children in this size still get daily use at my house. Though these days that sometimes means they are walls for forts or landing places when they play "floor is lava". I like to think these handmade quilts are the quiet background to a fun childhood, and will always hold memories of playtime and adventure.
This crazy year is finally winding up, and while I'm changing gears to make sure my Christmas gifts are complete, I have lots of fun projects to show you along the way, I just have to sit down and tell their stories for you. If you follow along here and read what I post, I just want to say thank you. I have but a minuscule spot in this vast web, but I do love to share what I am working on. Its a great way for me to record my work and to talk about how it came to be. Thank you for reading!
-Meredith