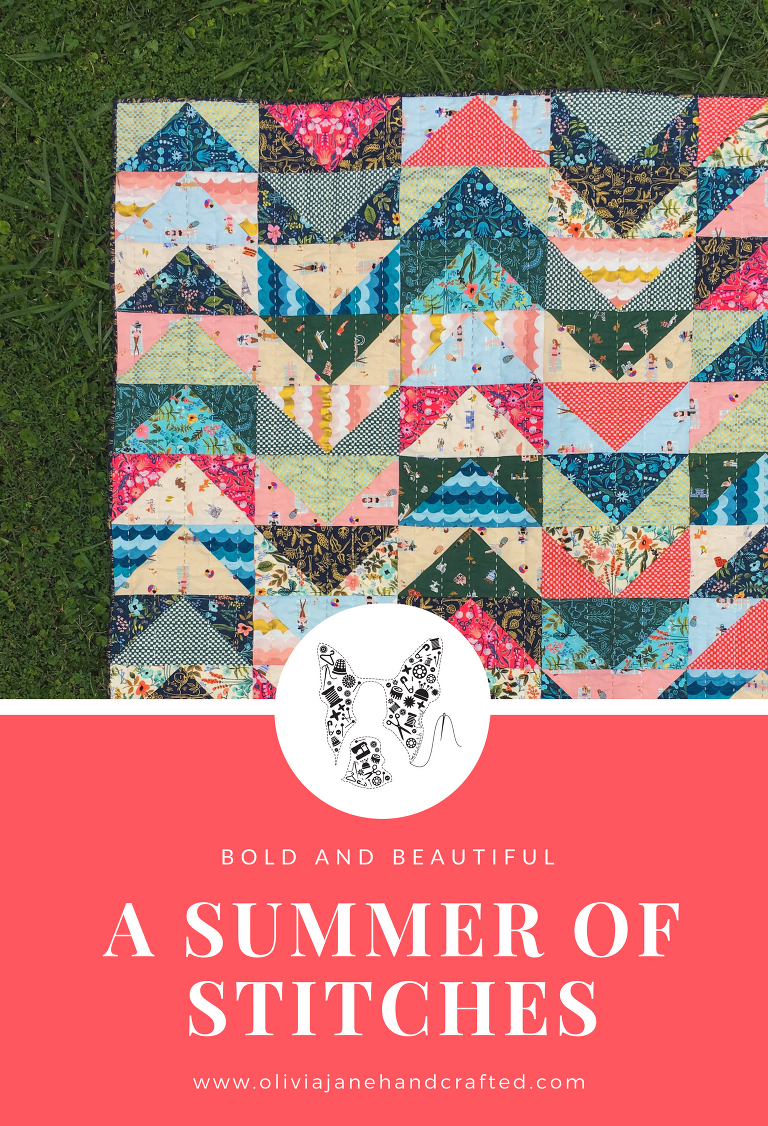 This beautiful, albeit hot, Tennessee summer has brought with it a full schedule of sewing commissioned projects. I am perfectly content sitting indoors near a window stitching away the days, making new keepsakes from pieces of cloth and thread.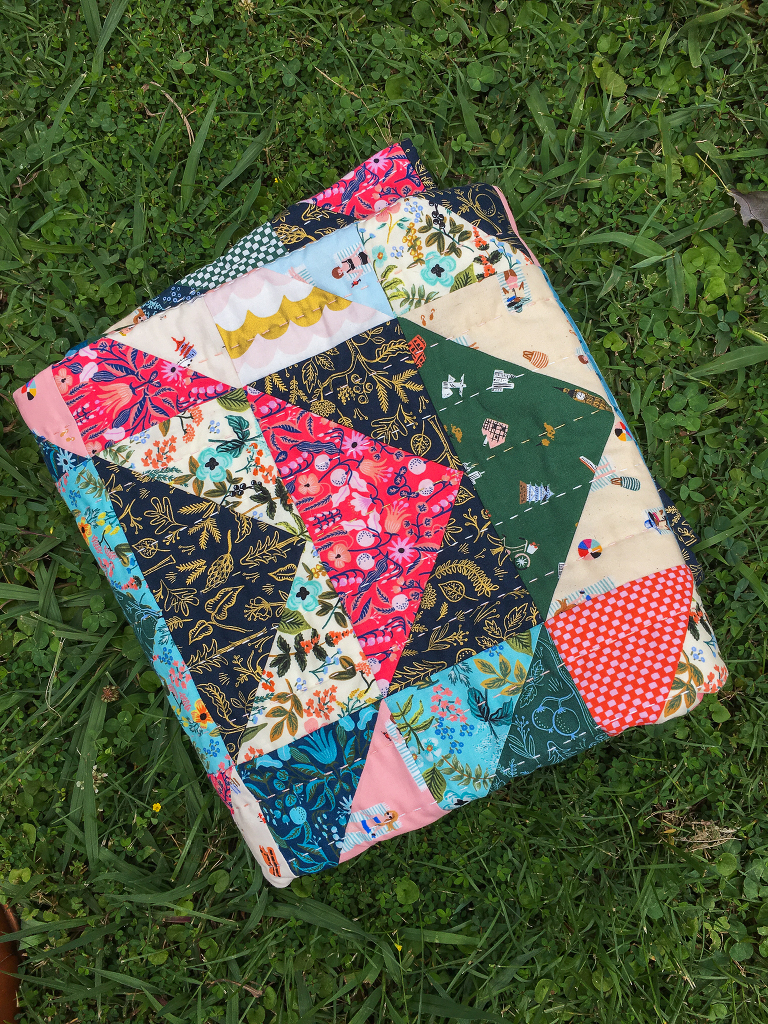 I showed you my latest work in progress a week or so ago, and I'm happy to report that it is now en route to its new forever home with a sweet little baby girl named Ivy.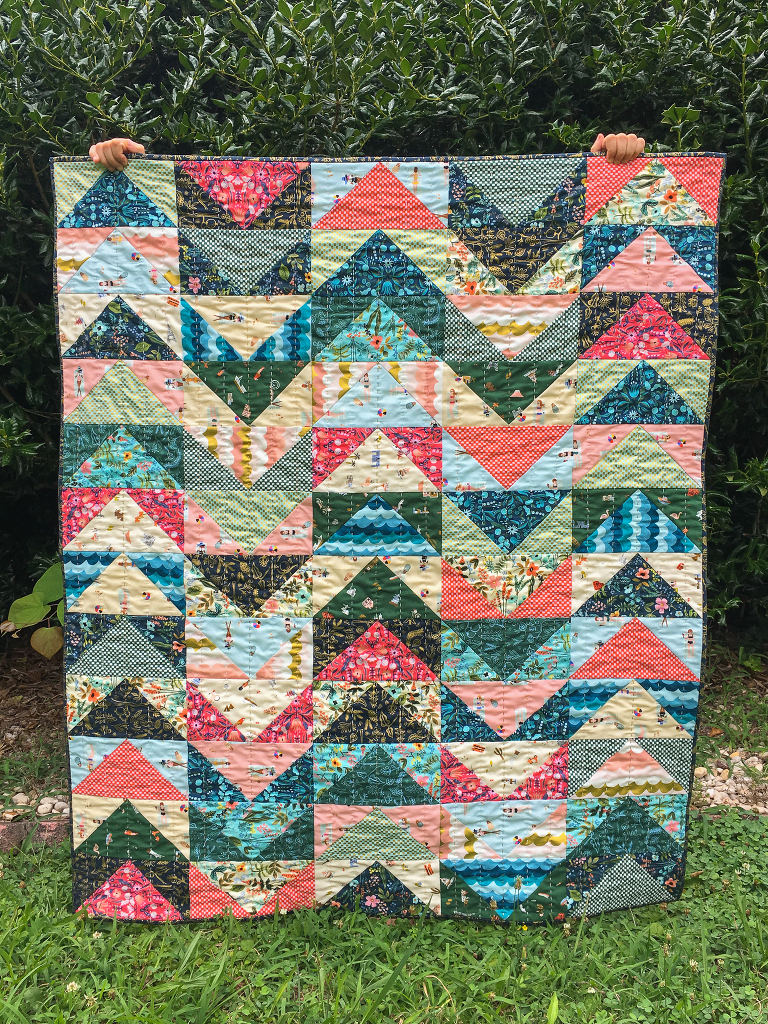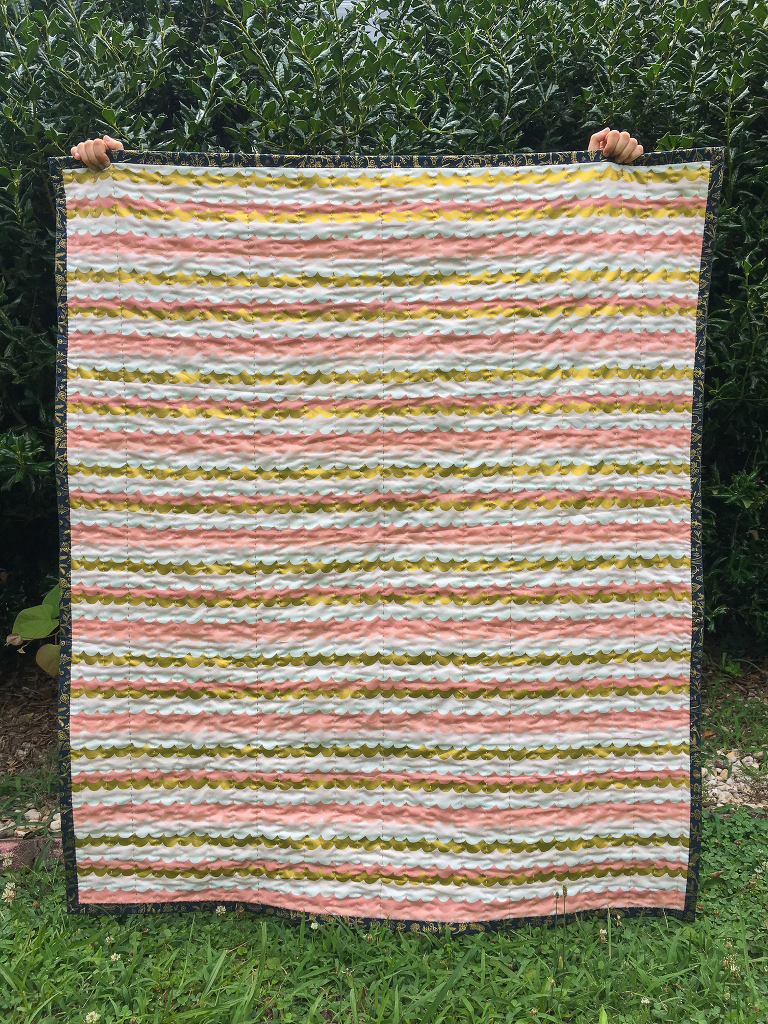 The process of hand quilting is a therapeutic one. If you haven't ever done it, it may sound ludicrous to devote so much time to doing something like quilting by hand when so many others choose to get it over with quickly on the machine. I know I thought so before I ever tried it many, many years ago. But the truth is, its entirely different than the machine quilted sort in both style and feel. I just adore the large, pronounced stitches and thicker thread. I love the simplicity of the style. Even with some straight lines, it has such a beautiful effect.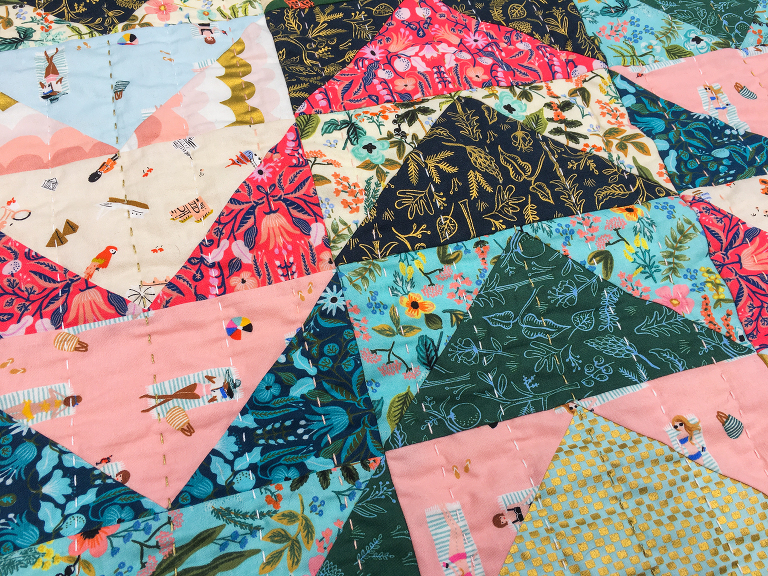 I even ventured into quilting with some metallic gold Perle cotton (not really cotton, but that's what they call it) by DMC. I've quilted with metallics before, but its always ended up with a stern faced Meredith who vows never to touch the darn stuff again. But its shiny and sparkly and pretty, and it beckoned to me at the store. Its easier to use actual Perle cotton (I used size 5 throughout because its super sturdy), but the metallic gold did not cause me to swear it off this time. I love the beauty it adds to the work, and I'm certain I will venture into metallic thread again!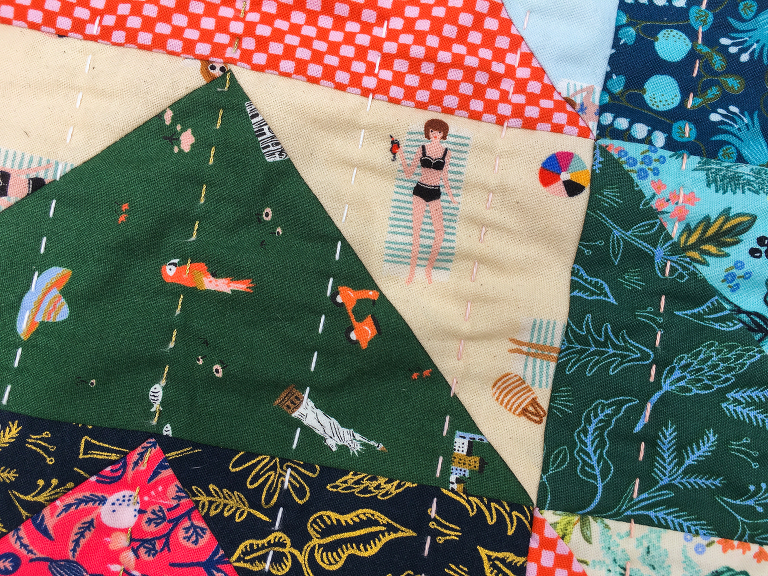 My client loves the coral and gold waves, so naturally we needed to use that for the backing. The binding is Black Forest in navy metallic for a great contrasting frame for the quilt. I think it somehow looks fun and regal all at once, and its totally beautiful!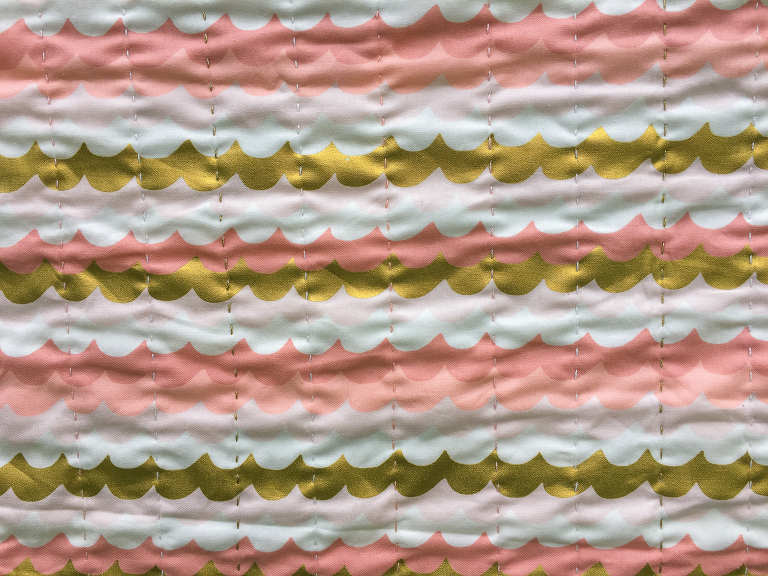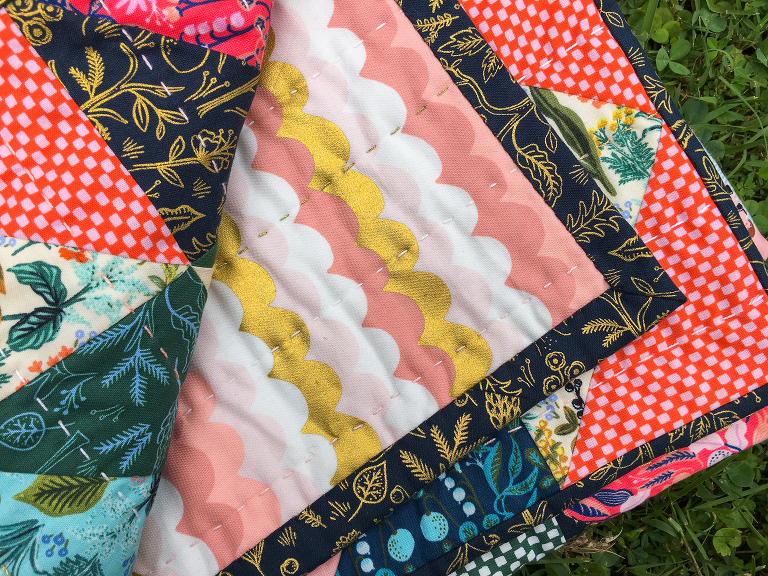 The summer of stitches marches on. My next commissioned project is for 15 girls' dresses. I have been working the past couple of days on them, and I hope to show them all to you next week. After I spend any great length of time of one sort of sewing, I welcome a palette cleansing change, and I cannot imagine a better shift than from a hand quilted quilt to a cornucopia of teeny dresses. I'm practically giddy!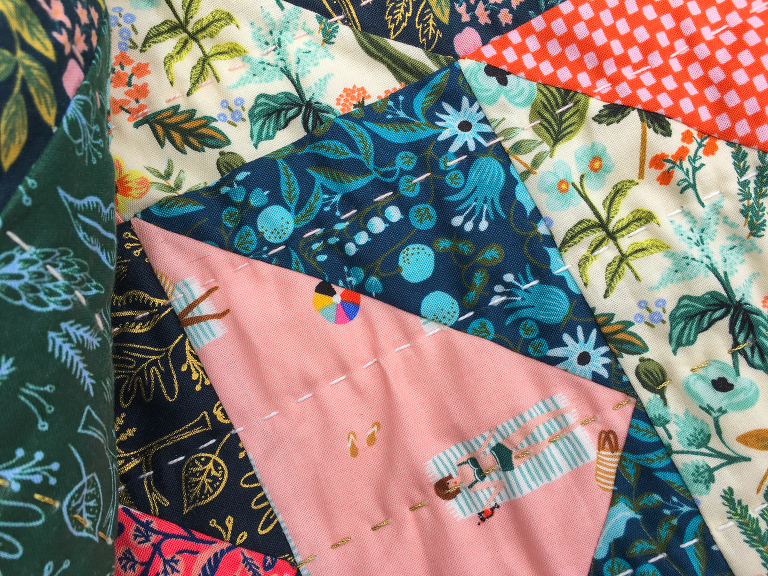 I do hope this post finds you well! What have you been working on this week? Any sewing you are hoping to wrap up before school starts, or any you are itching to start once your kids are back?
-Meredith