By now you likely know I am a creature of habit, and one who falls easily into habit once I find a thing I love. So it will come as no surprise that upon receiving a gorgeous, cool-toned Betsy exclusive to Jones & Vandermeer, I paired it with an iteration of my most made and loved garment pattern.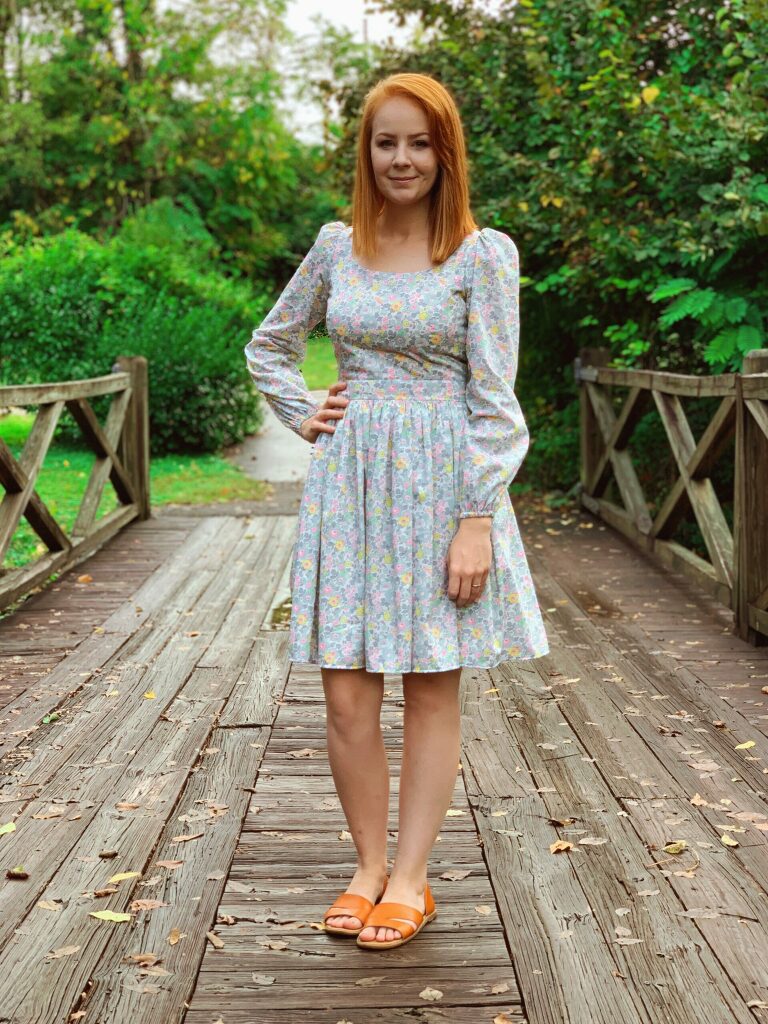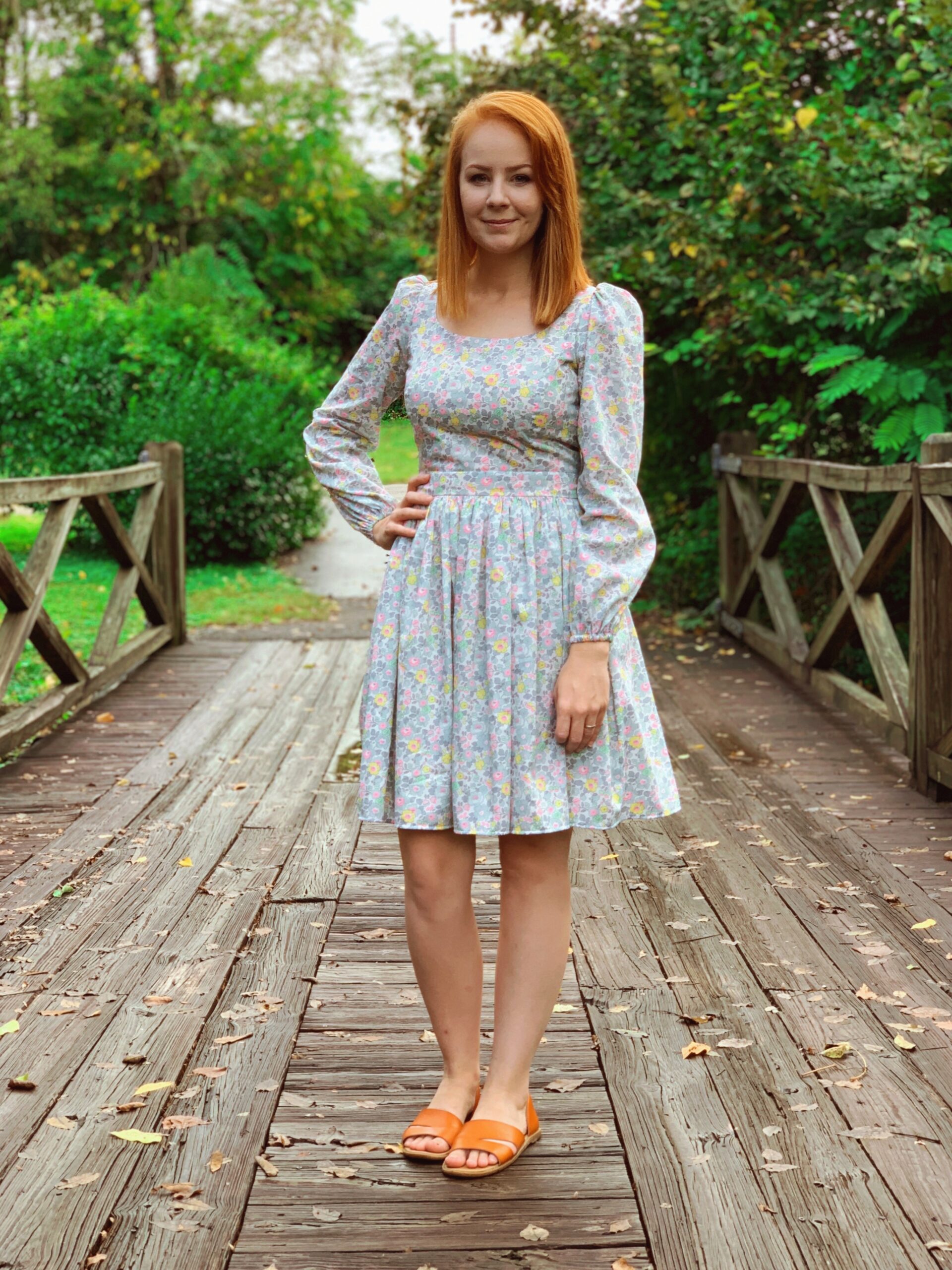 Betsy is one of Liberty of London's most iconic prints designed in 1933, and has been considered a classic since 1982. This particular fabric has been recolored by my friends at Jones & Vandermeer, and features beautiful cool greys with pops of minty green, bright yellow, and neon pink. Light in overall color, this Betsy is quite a charming print that manages to feel delicate yet striking at the same time.  It is printed on a Tana Lawn base which is a super fine 100% cotton, that is both lightweight and strong and wonderful to wear on any day of the week! I even use it for my pillowcases.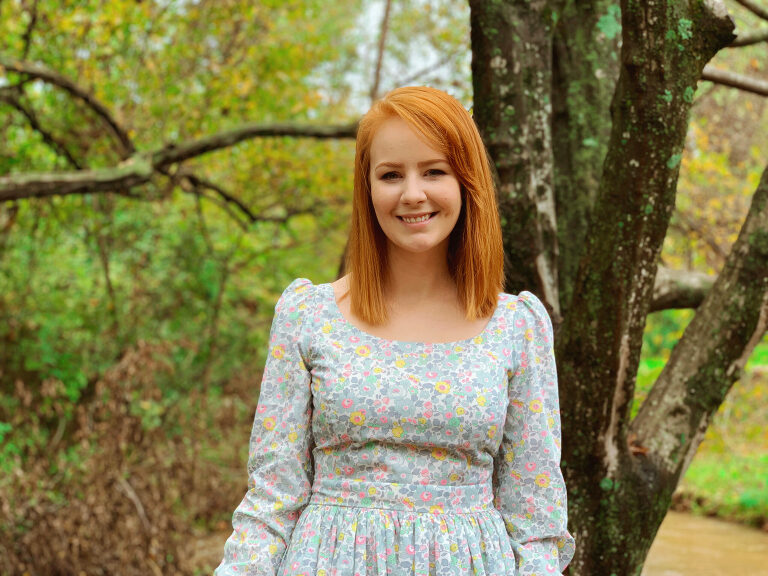 I've written over and over about my favorite dress pattern, the Michelle My Belle Dress from the book, Liberty Love, and I have finally put together a page on my site dedicated to all the dresses I've made with it, which you can find here. This version features and lengthened bodice, narrower waistband, and scooped neckline in both the front and back of the dress.
I have also increased the fullness of the skirt dramatically, by using two width of fabric cuts, which makes a skirt that is over 100″ in circumference, and so perfect for twirling. I mean, you can't not twirl when you have that much skirt. Of course it also has pockets, because all good dresses and skirts must have them!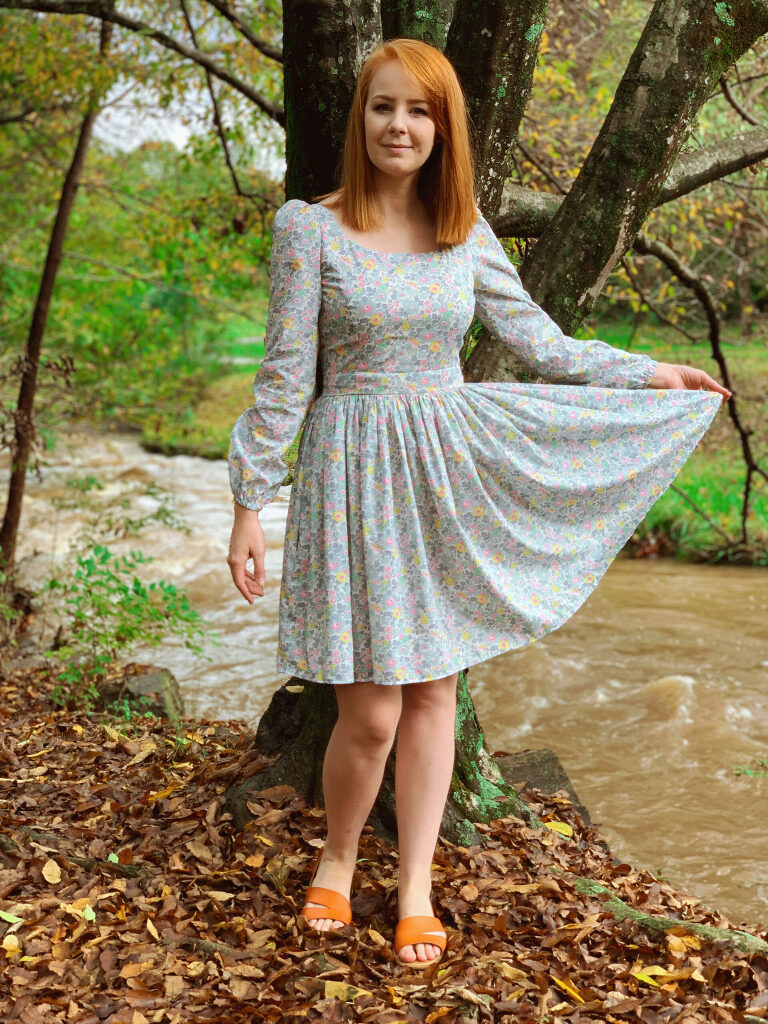 The sleeves are another modification to this pattern. They are a self drafted puffed sleeve that is gathered at the wrist with elastic. I know not everyone likes a full sleeve, but I like them as they make the waistline appear smaller. I have an hourglass/pear shape depending on whether I am nursing a baby (and I happen to be right now), so I like for my clothes to have a defined waist area.
I love that this print lends itself so well to all seasons. The cool tones make it the perfect print for all year wear, which is exactly how I intend to use this dress. As we move into cooler temperatures, I'll pair this dress with tights and booties, and when spring and summer come around once more, I'll likely just wear it with bare legs and sandals or flats.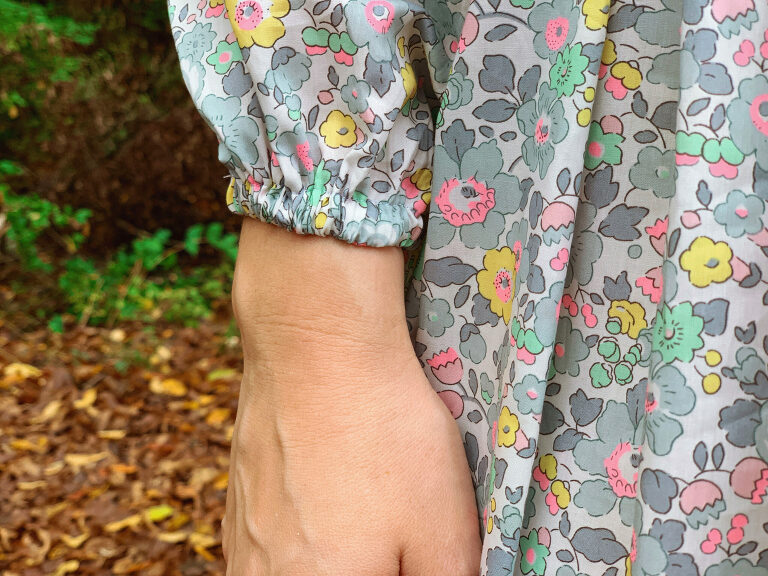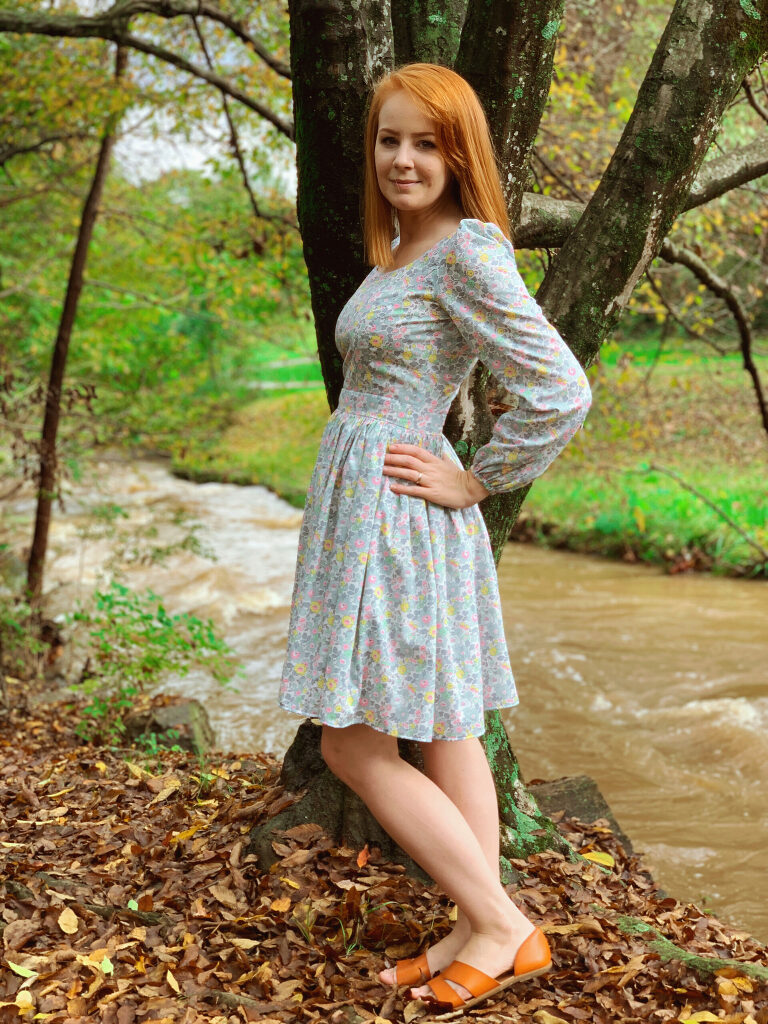 If you are a collector or lover of Liberty like I am, you will want to snatch up some of this print before it sells out! You can find it at Jones & Vandermeer HERE.
I'll see you back here soon with some more makes! I'm working on a custom baby quilt right now that is as bold as they come, and I also have some great outfits in the queue. I hope you are staying warm and well.
-Meredith