I have several seasoned clients that I've made many a project for. I always love making for those people, because I feel like I know them a little bit through the creative journey I've gone on with them. One particular lady has such stellar and consistent taste in color, and she is always a joy to make for. She just welcomed a new little one into the family and wanted a quilt made in her favorite shade of purple plus some other purples and greens.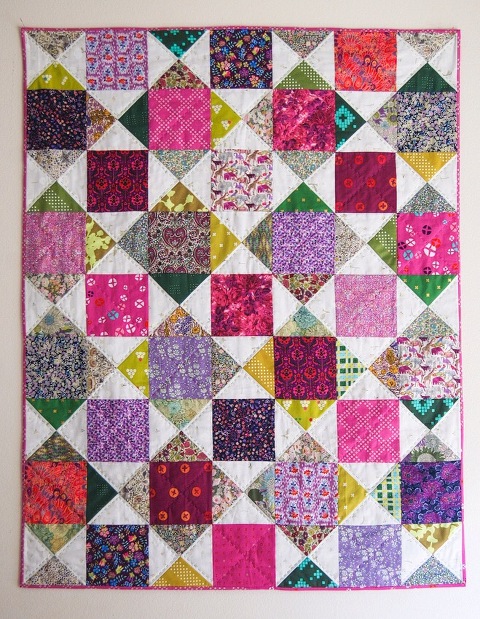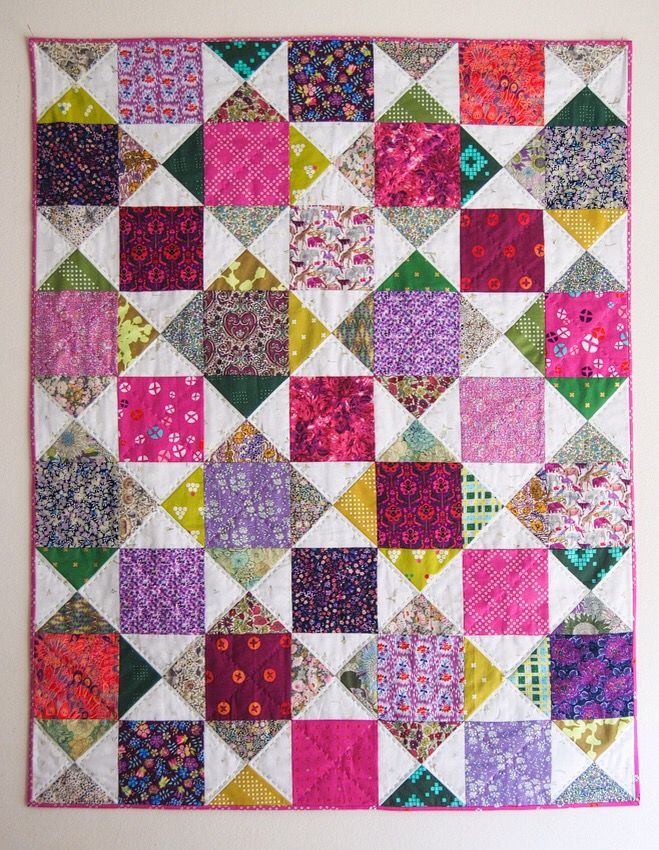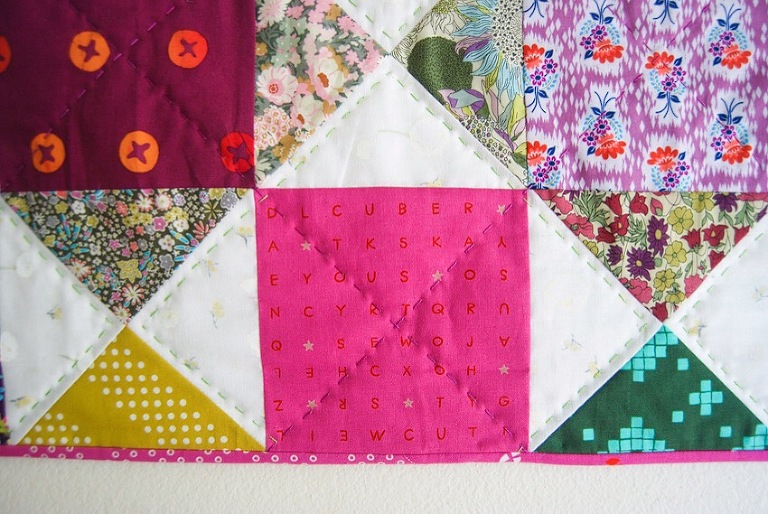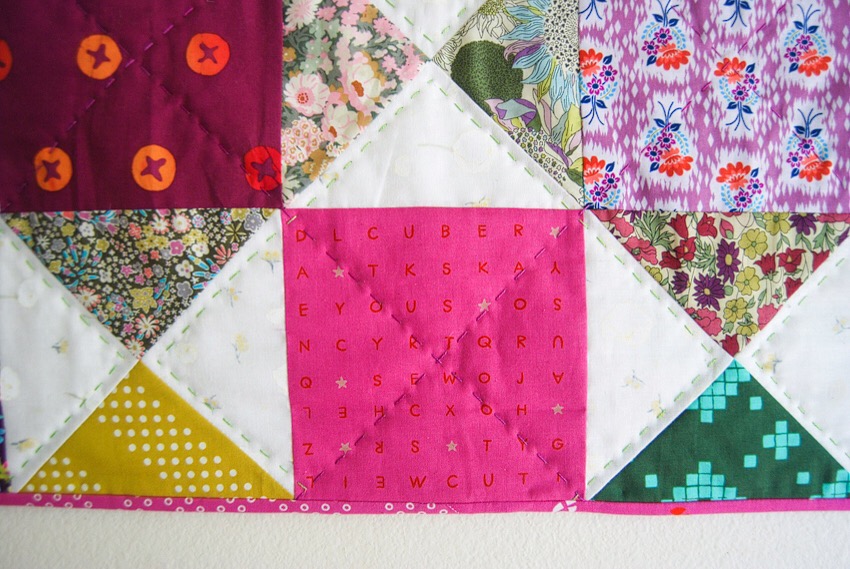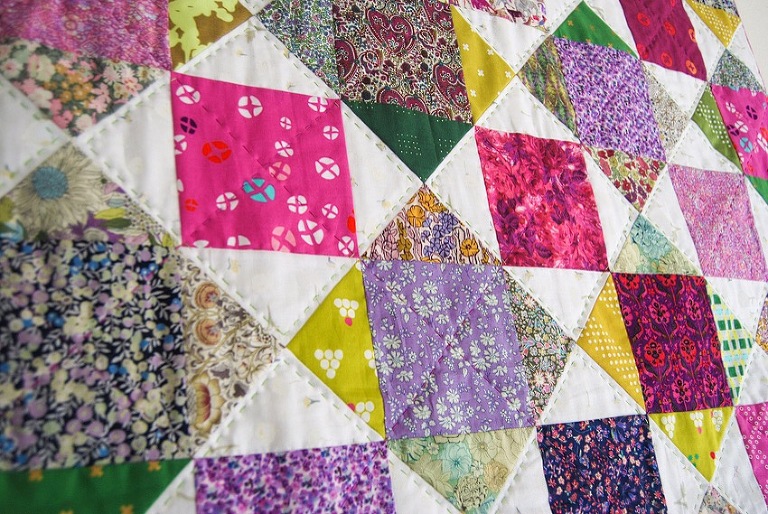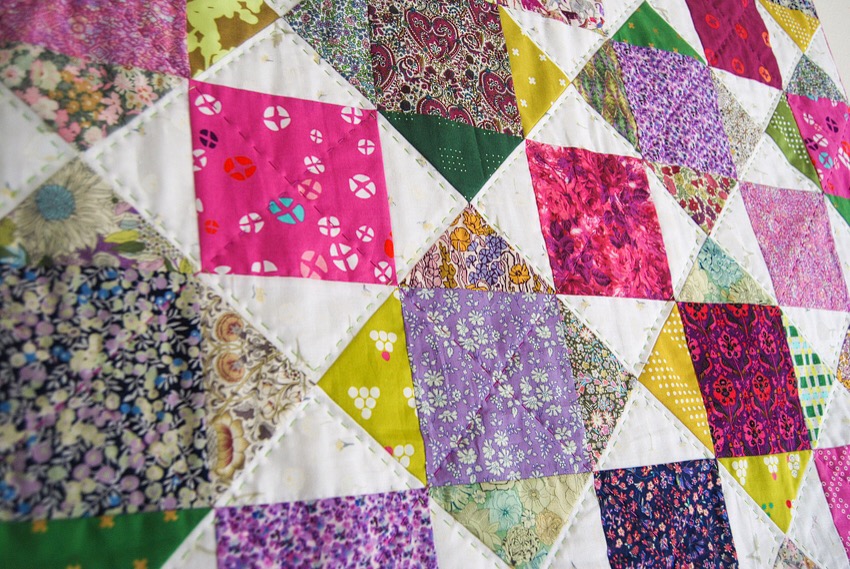 We settled on a simple design that would allow the colors and fabrics to shine. I used a variety of Liberty lawn, Nani Iro double gauze, Cotton + Steel, plus a few from Alison Glass and Anna Maria Horner. Only the best, of course. :)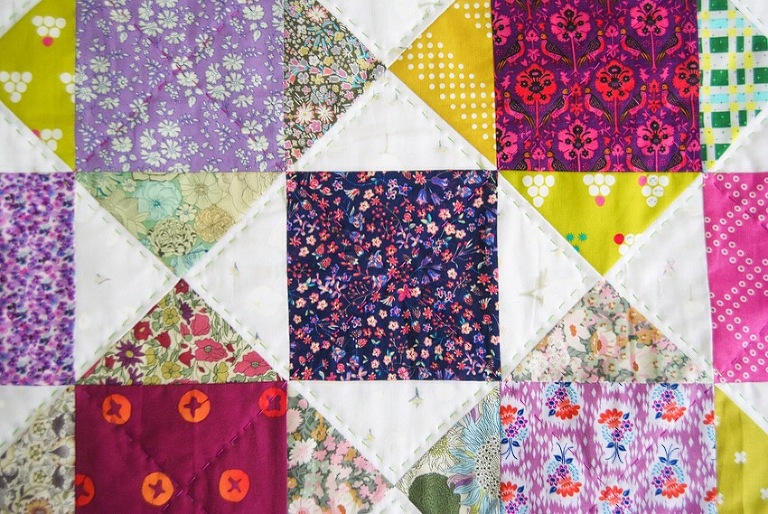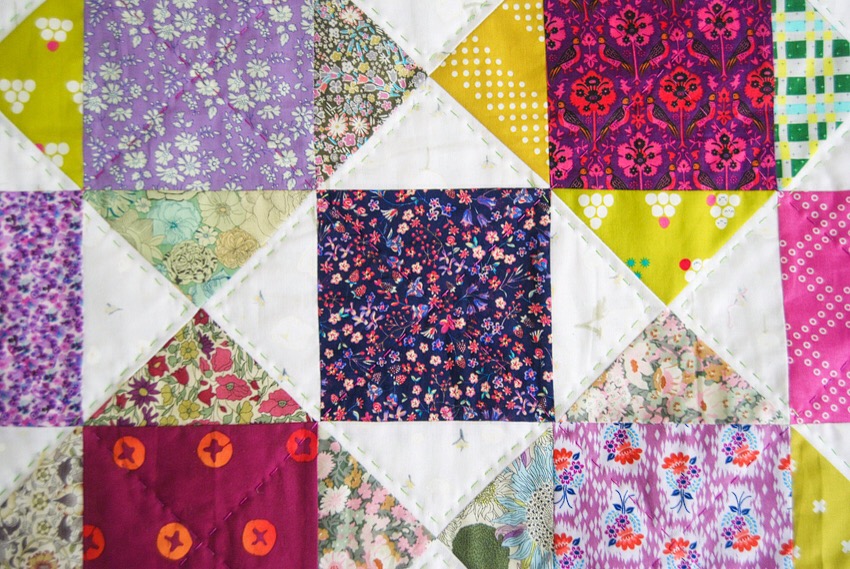 Initially, half the squares were white. But it was just too much white and not enough purple, so I removed all of the white squares and added in more of the purple. Immediately, it was a thousand times better. I went from "meh" to "awesome!" right away.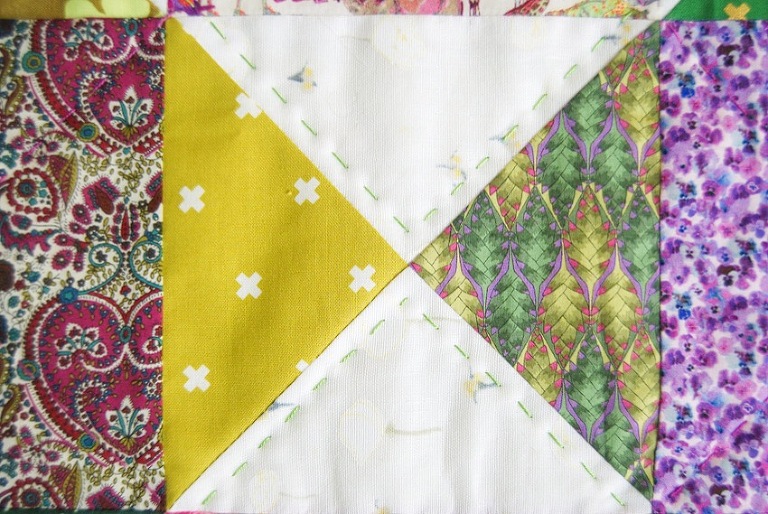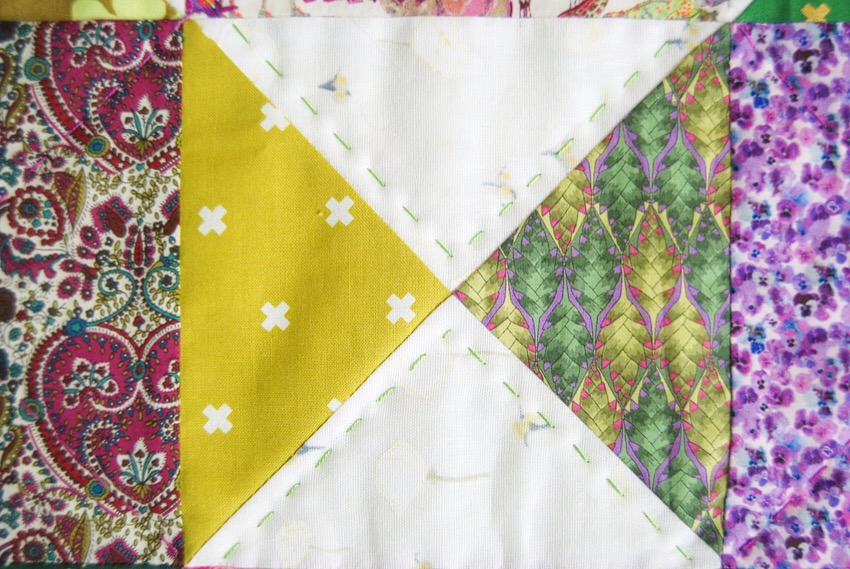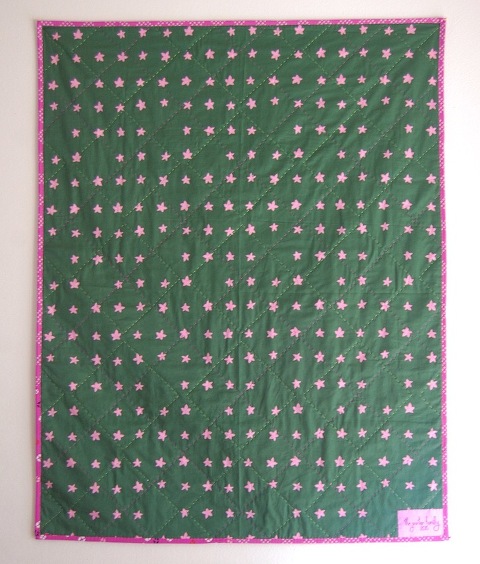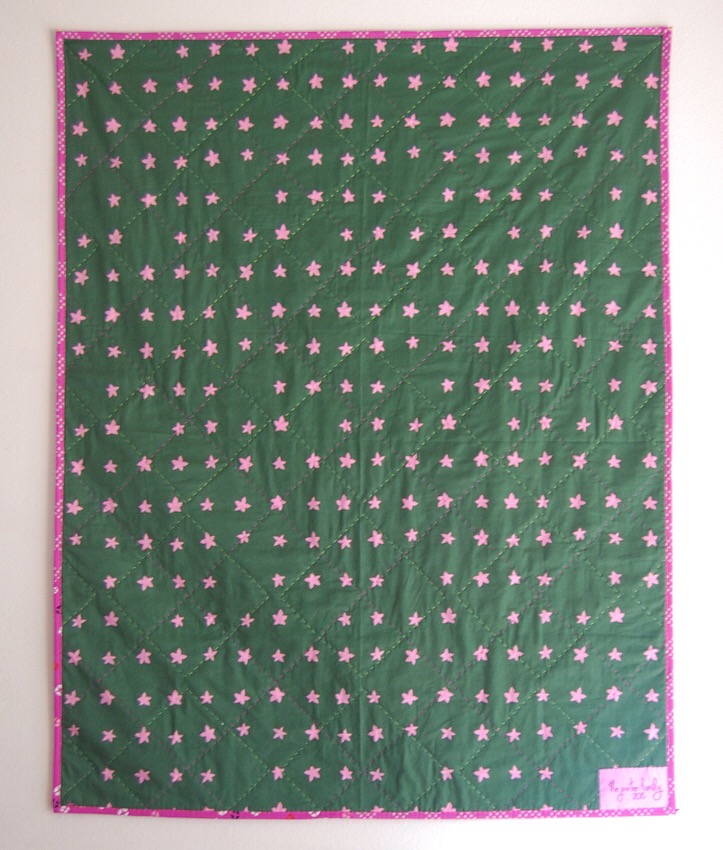 I backed the quilt in this forest green print from Alexia's Mesa collection at my client's request, and began the adventure of hand quilting. Its my favorite part, though it is the most time consuming. I quilted a cross hatch grid across the purple squares in her favorite shade of purple, and then quilted around the white spaces with green. I was the perfect amount of quilting, and I do feel that it added to the quilt. For me, there is such a thing as too much quitling. I spend so much time choosing perfect fabrics, I really want to be able to see, feel. and enjoy those without crowding the aesthetic or compromising the softness of the quilt. This is even more important when I'm making a baby quilt, and that's just what this is.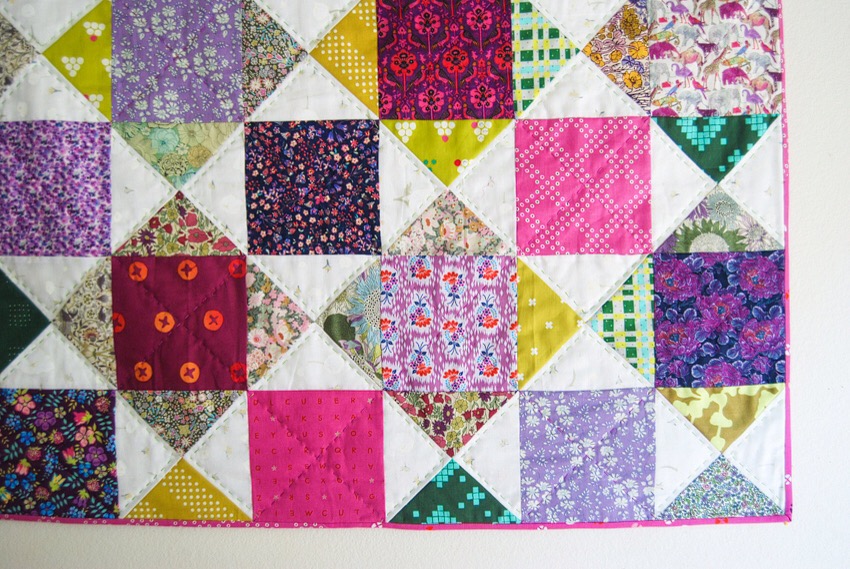 I bound the fabric in that favorite shade of purple, but I did something just a teeny bit different from my norm. I'm living on the wild side in the most conservative way possible. See where I kept the color identical but switched in a different print on just a bit of the binding? Its not even noticeable on the front and barely so on the back, but I do like that bit of purposeful personality. This quilt is meant for a second child, and if she's anything like my second child, she will have a bit of spunk to her and this will fit just perfectly.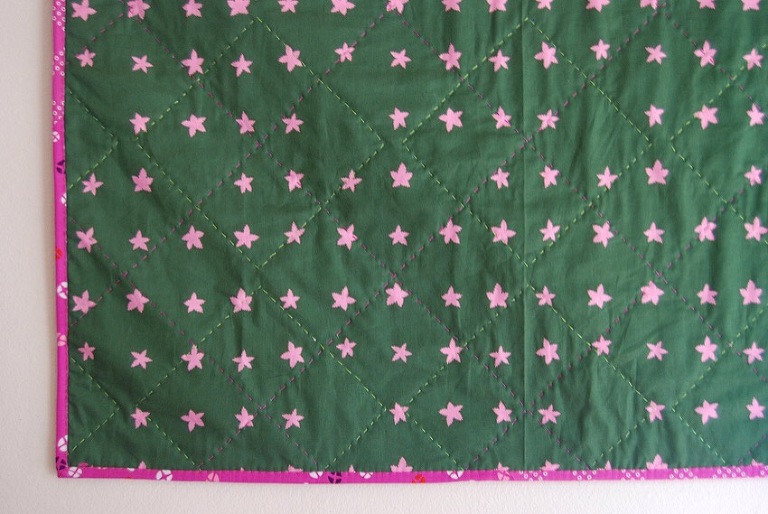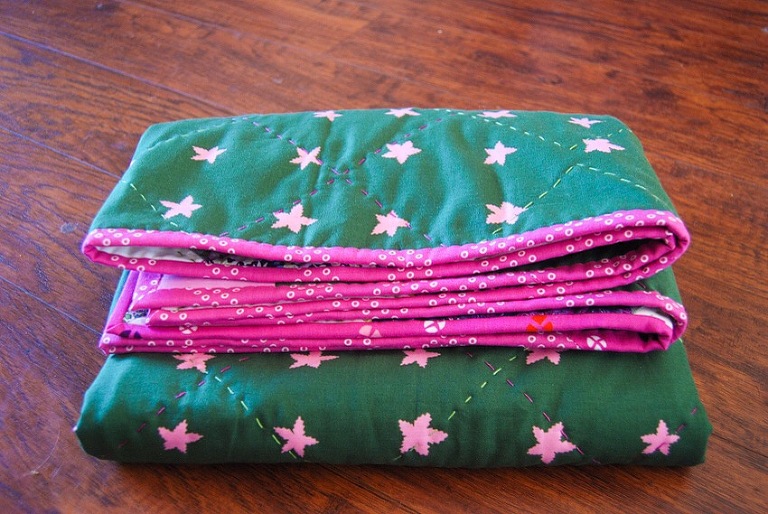 I just love looking at these stitches. I have kept the quilt opened on either the front or back side while using it just so I could stare at that bit of hand made texture.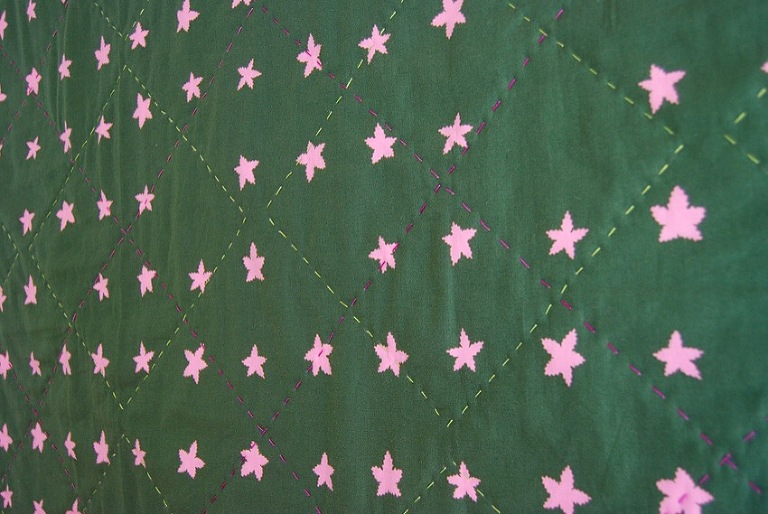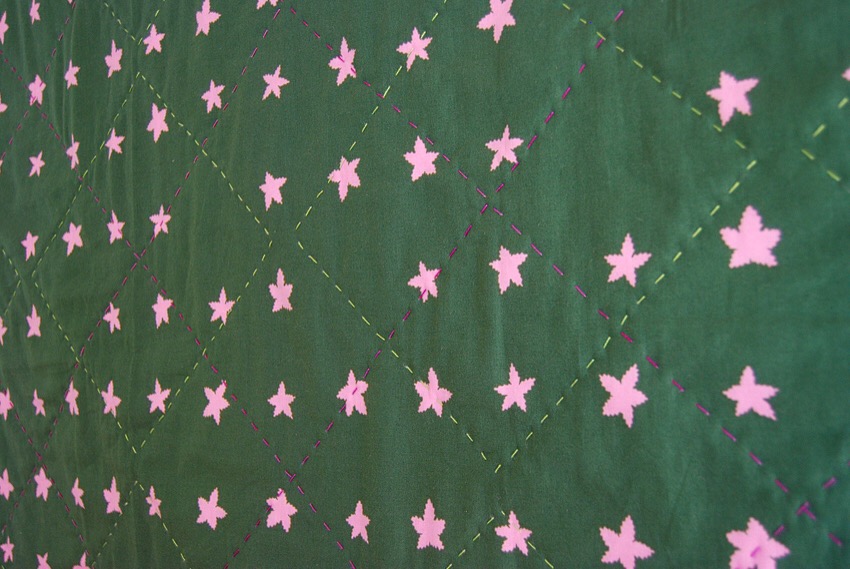 I hope the brand new baby loves her quilt just as much as her big sis loved hers! It was so special for me to be able to make this, and I can say with certainty it is one of my favorite ever quilts!
See you back here next week! I will be buried in Quilt Market prep items over the weekend.
-Meredith