This year I gifted a quilt to my aunt and uncle who moved to their dream home on the top of a mountain just a couple of hours from me. When they first moved in, we visited their property. It was springtime, and the Tennessee redbuds were the most vibrant I've ever seen, the grass was so green, and the blue skies were vast and unending. It was really so breathtaking and beautiful.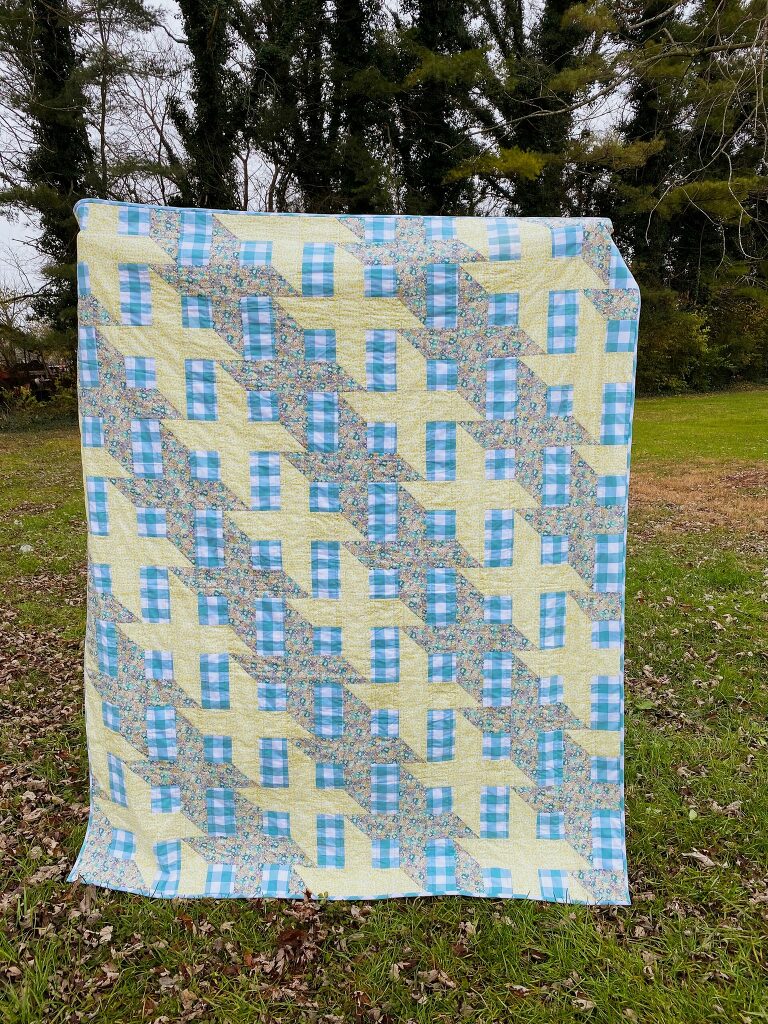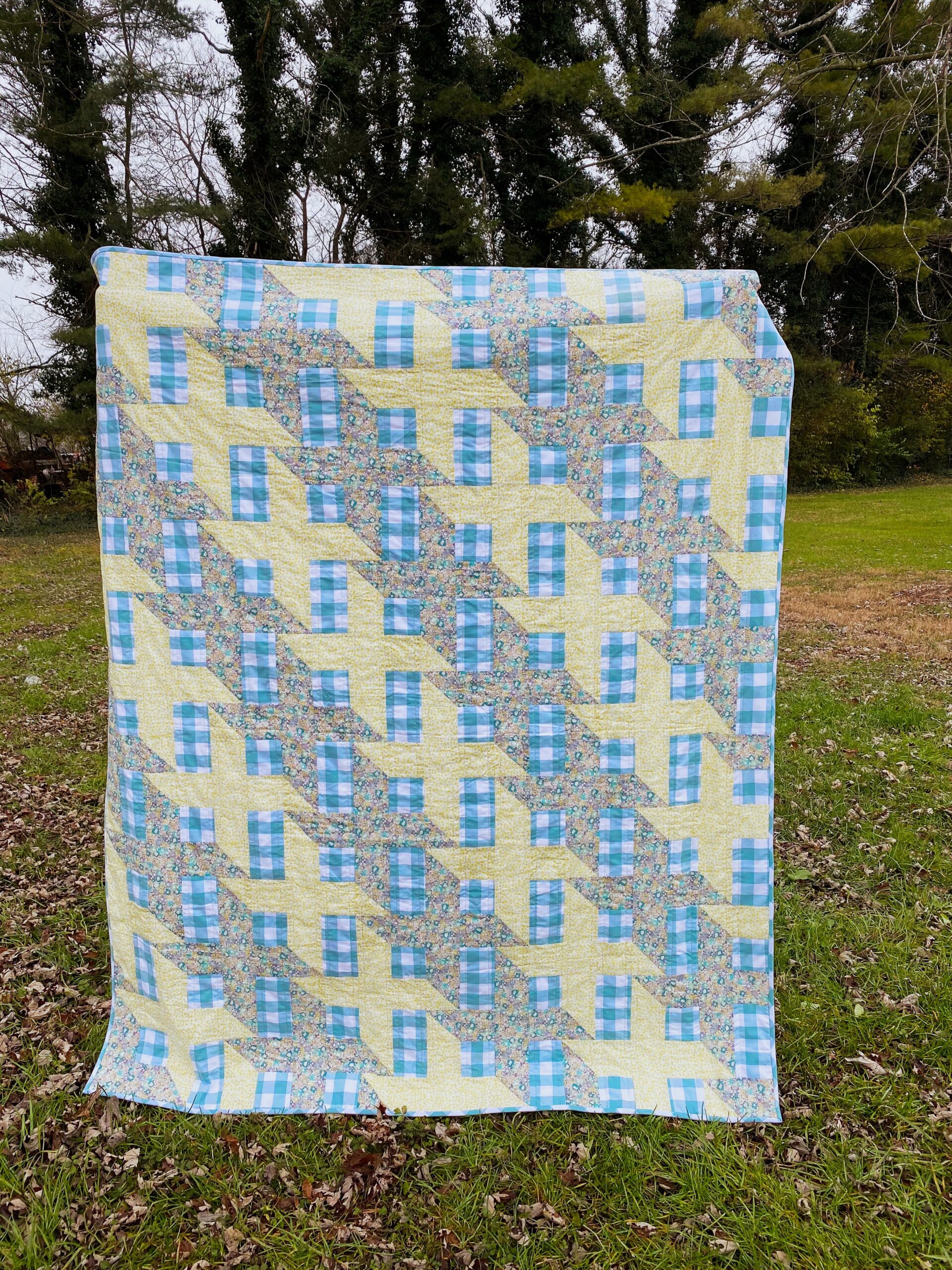 I knew that I wanted to make a quilt for them as a "welcome home," but I went back and forth on a million different ideas for a quilt. I began thinking back to that spring day at their house, and also that my uncle's favorite color is lavender because he loves when my aunt wears it. I remembered that I actually had made the perfect quilt top in those colors that were on my mind. And furthermore, I used my own quilt pattern, Shift, which again was serendipitous because the quilt was to mark their move and new retirement status- a shift, indeed.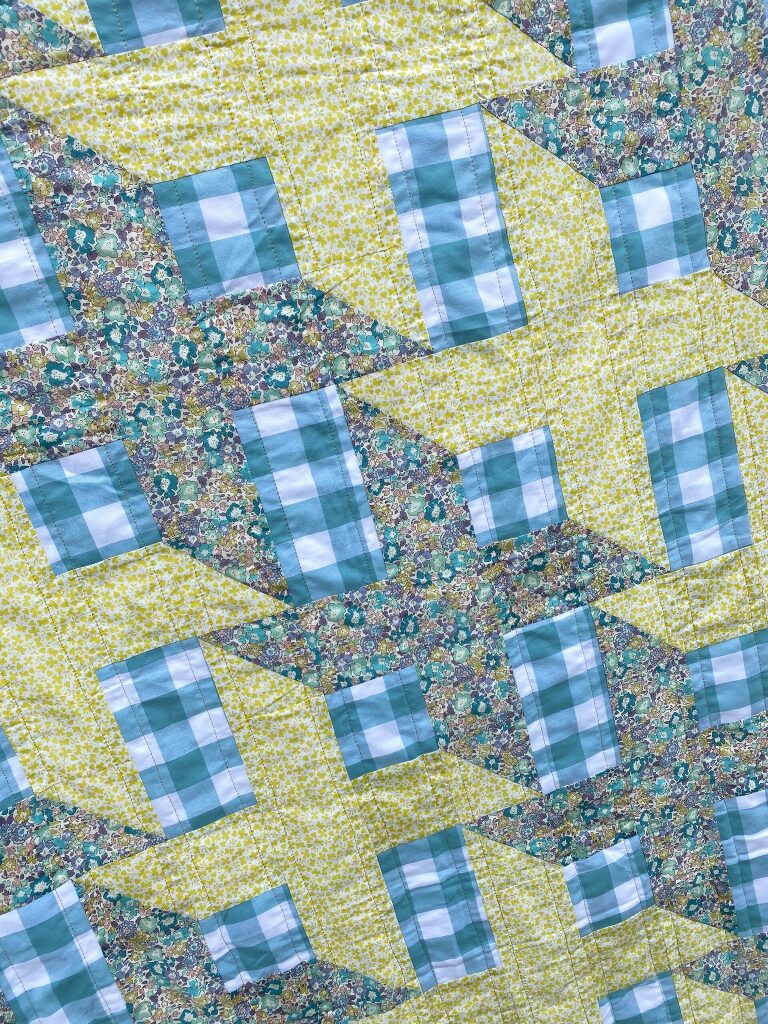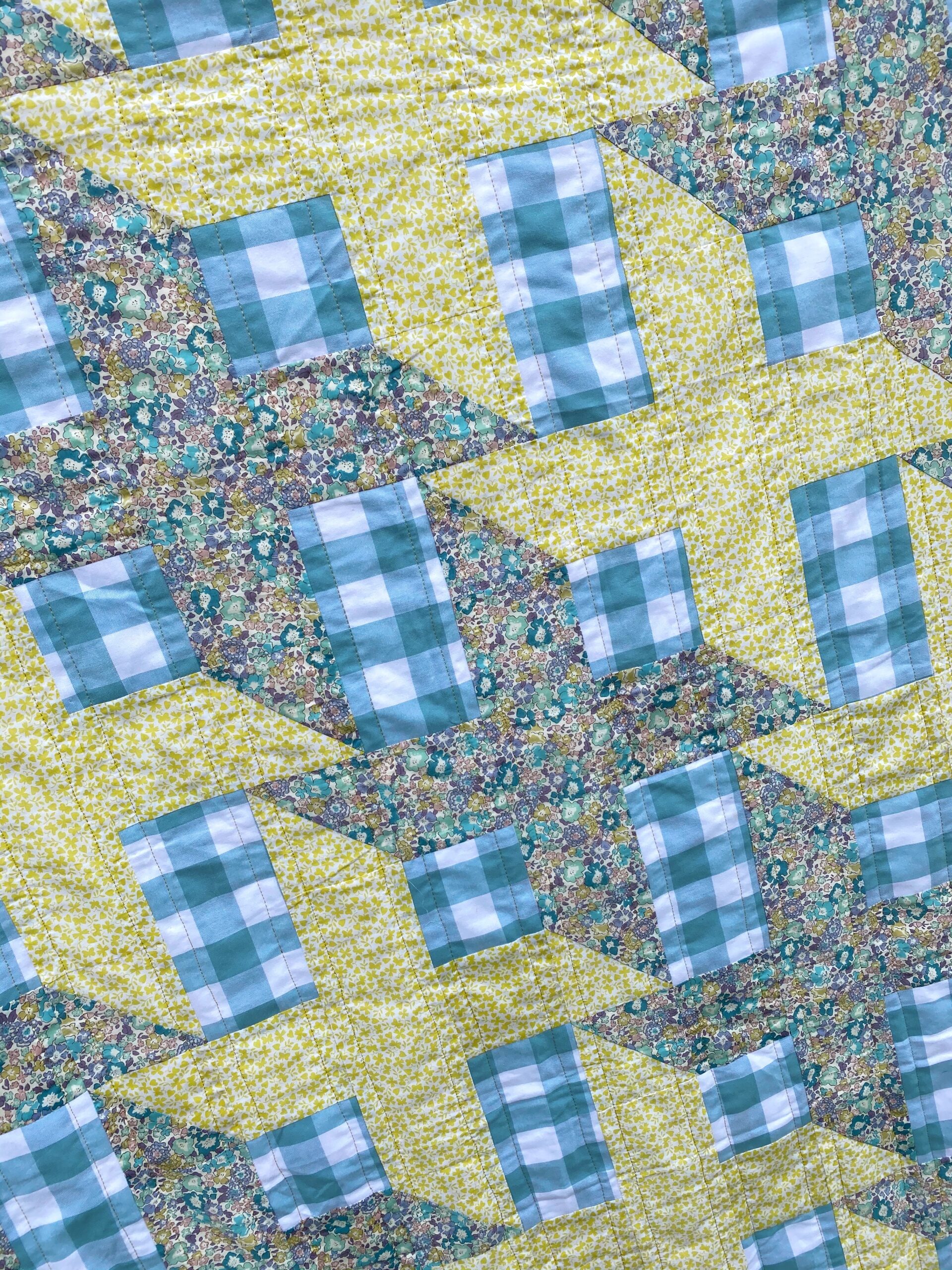 As usual, I have had more on my plate and more planned than could possibly happen even if I were given 30 hours in a day. So to make this quilt in time for giving, I machine quilted it rather than doing it by hand. It was a steady and repetitive process, and was finished fairly quickly. I cut the binding on the bias just to be extra- I normally keep in straight grain. I quite like the look of the gingham cut diagonally, and it makes a great frame for this quilt.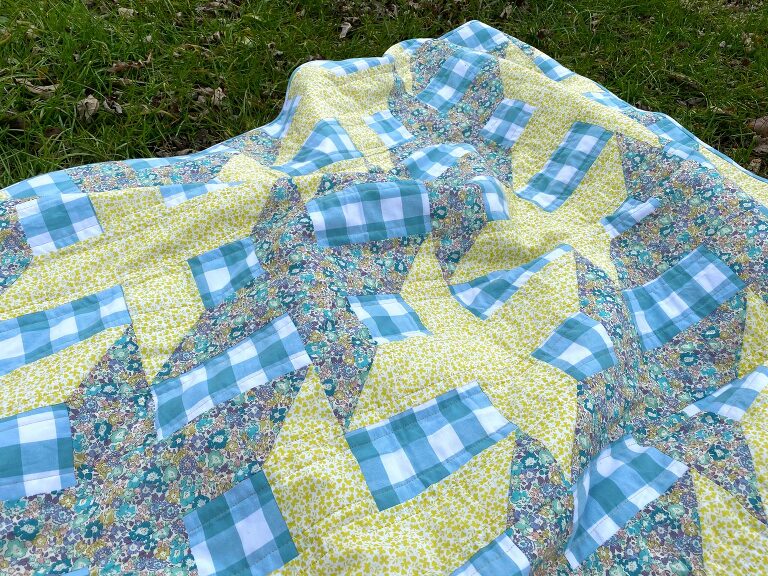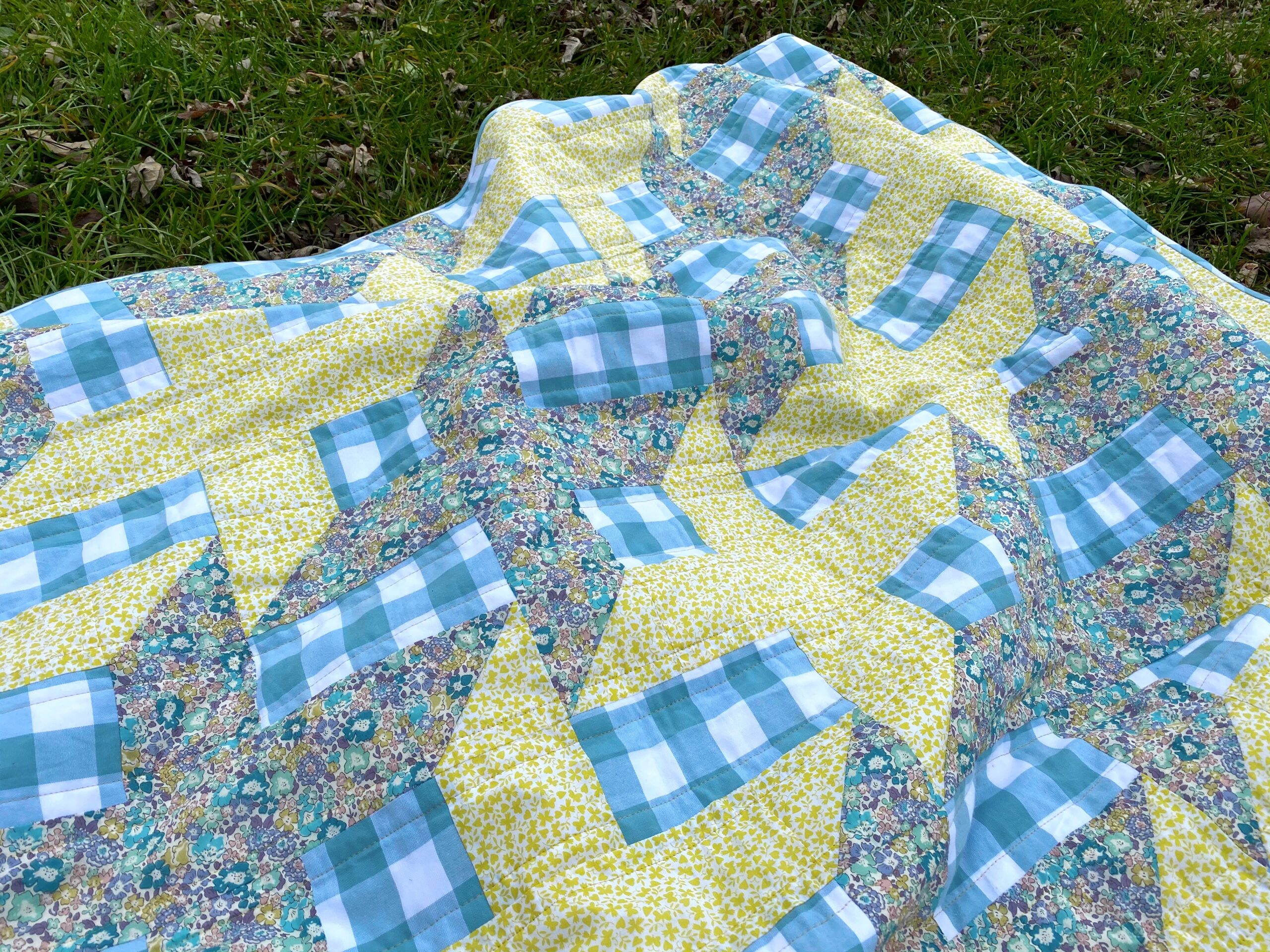 The quilt is backed in the same Liberty that is featured on the front- Michelle in those beautiful shades of blue and lavender with bits of chartreuse and seafoam green.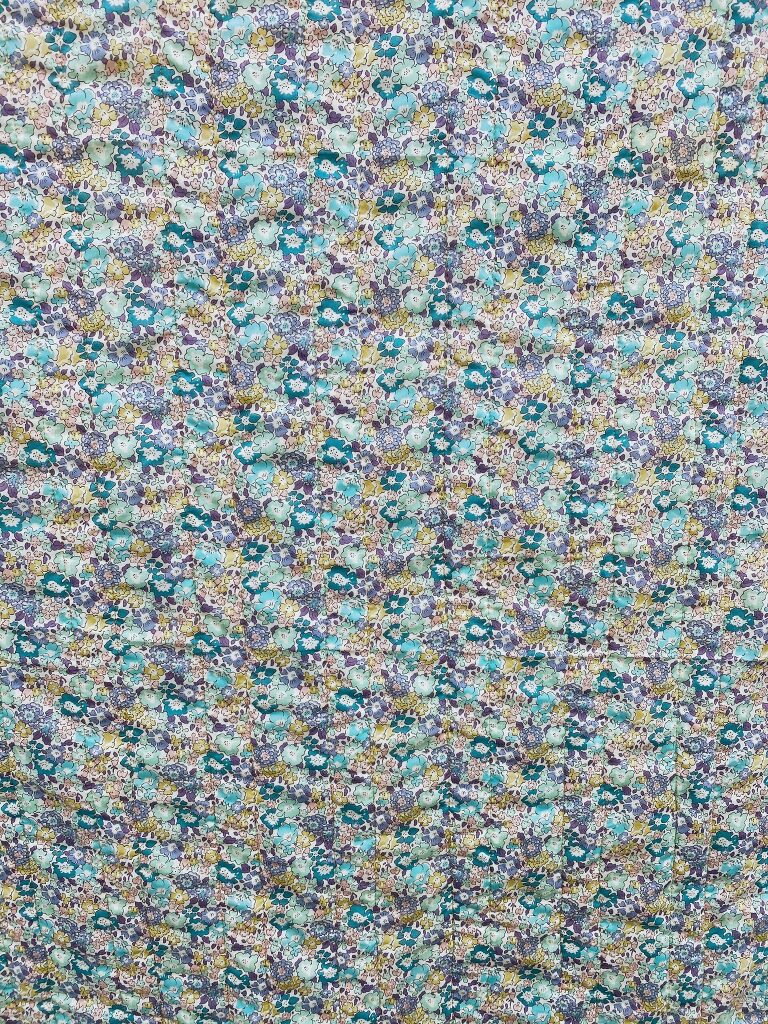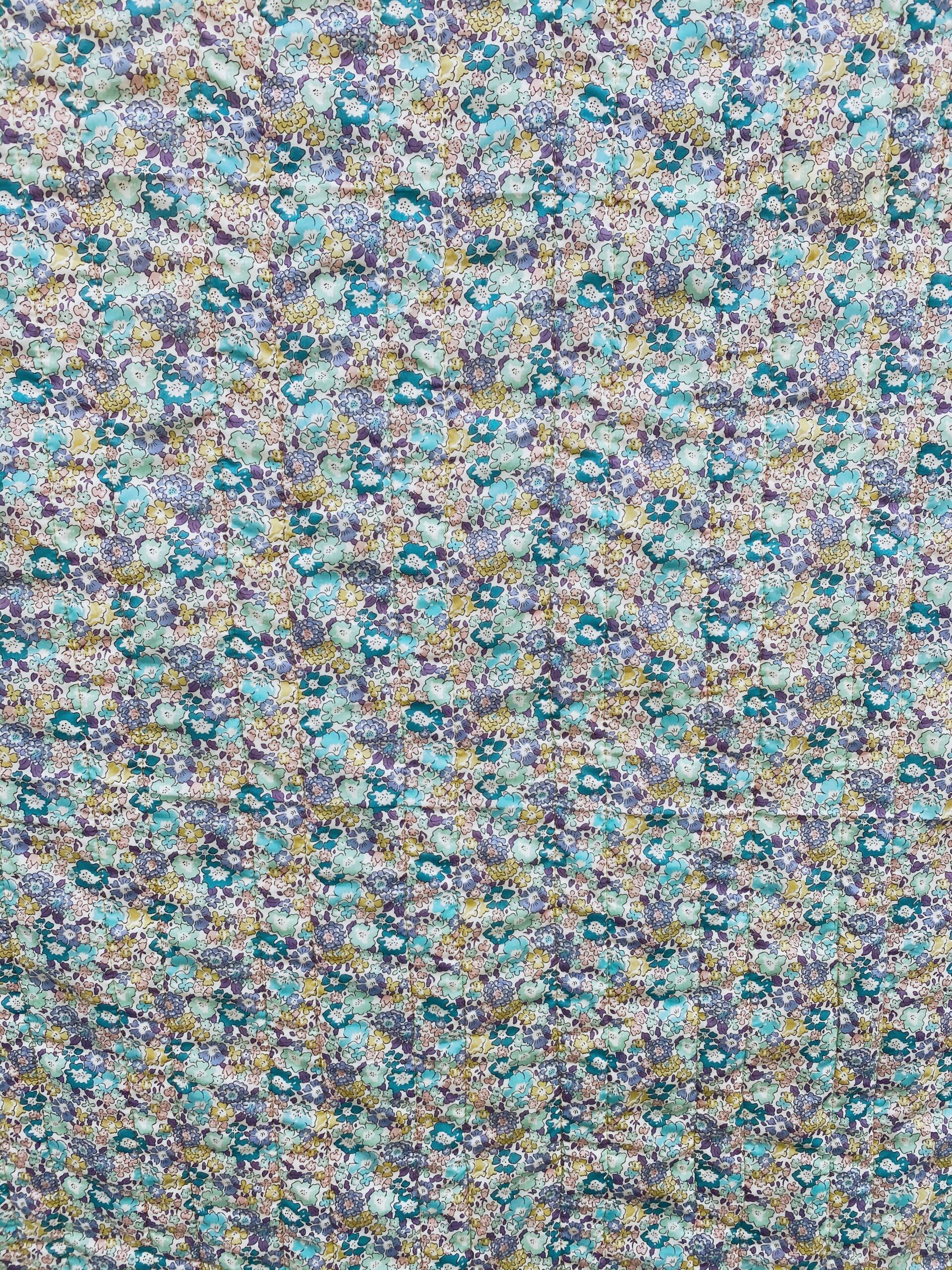 I am excited to have my aunt and uncle living close by, especially since I didn't grow up near them. It's fun to get to know them better as my own kids go and have fun exploring their property. I do hope this quilt will keep them warm on cold days and bring them a bit of sunshine when they see it! I loved making it with them in mind.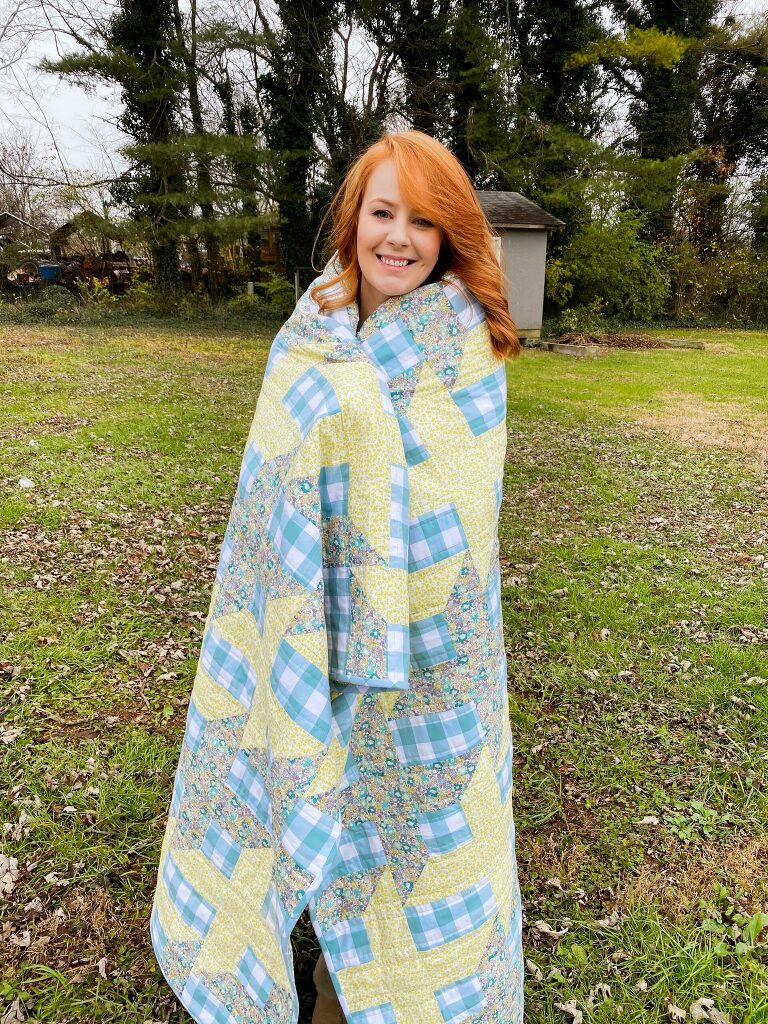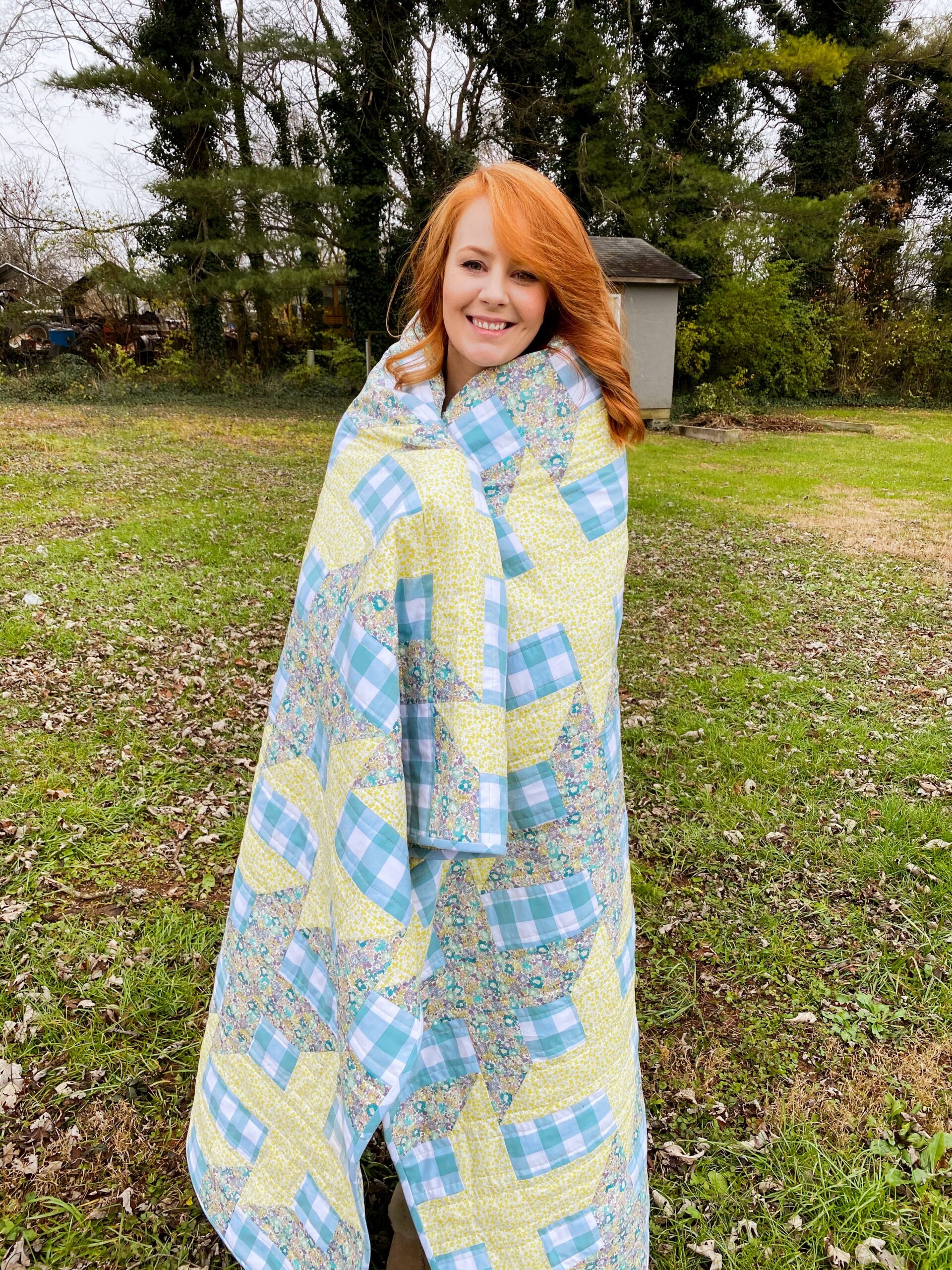 Did you give anything handmade for Christmas? I made another quilt for a Christmas gift, and I'll be excited to share that with you next time!
-Meredith