I'm the oldest of three. I can see evidence that the last kid gets a little… left out. There are way more baby pictures of me, my parents were much more protective of me, that sort of thing. But now that I have a third child, I can just tell you, the reason for that is because the third child is so crazy there's no time for pictures. I'm too busy trying to keep him alive.
One area that Teddy may have been neglected in is the handmade department. I mean, he does have brother less than two years older than him who has plenty to pass down. I have made the two older children coordinating 16 patch Liberty and double gauze quilts with the infamous Queue for the Zoo print on the back. I pulled fabric for Teddy's a long time ago. I'm pretty sure he wasn't even 9 months old back in 2016 when I found all the perfect fabric, but since then, the fabrics have just sat together in a bag waiting to be cut and made into a quilt.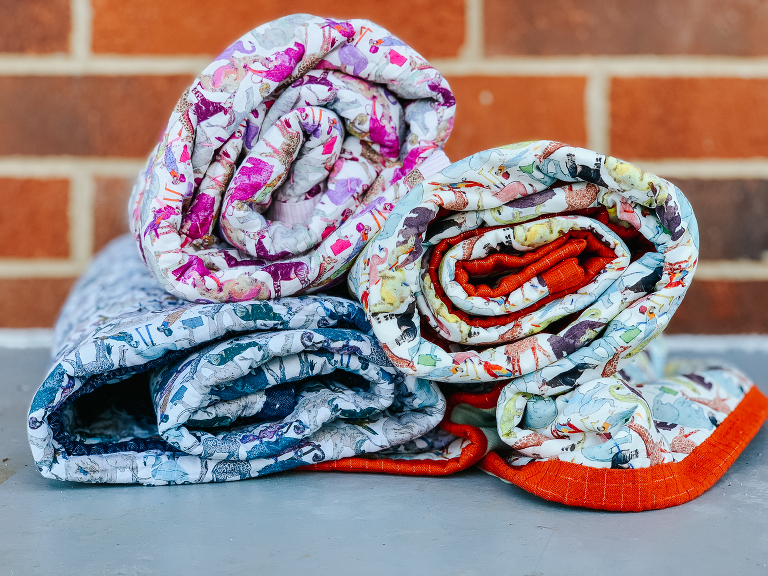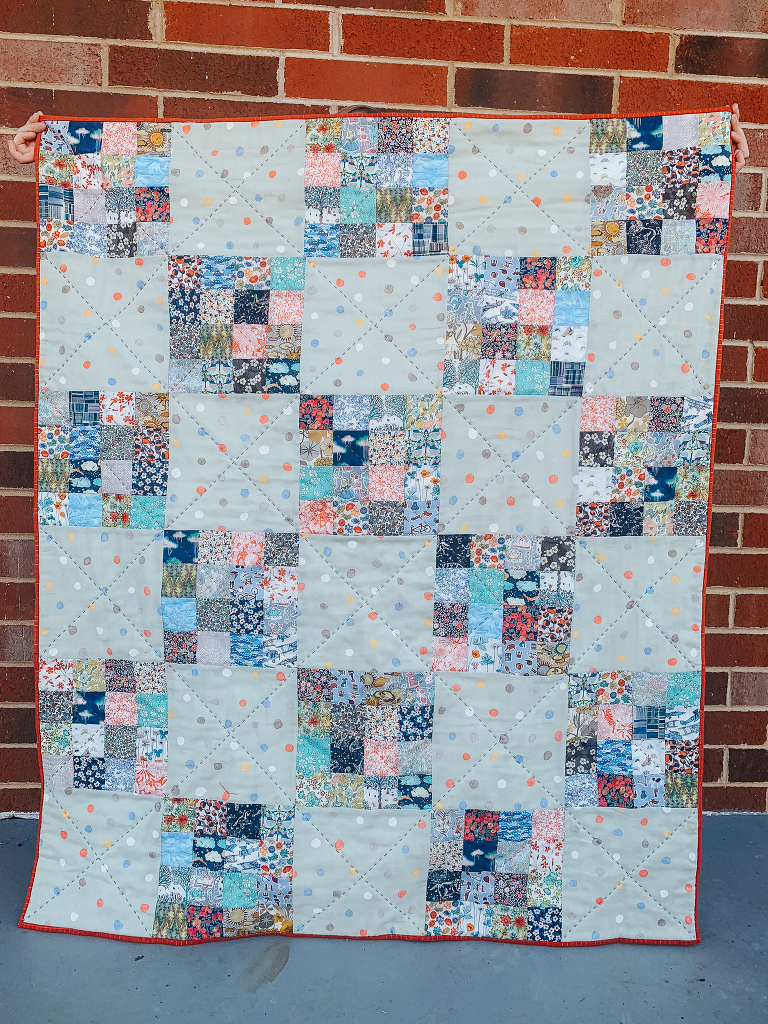 So here we are, two years later, and I have finally finished his quilt. It turns out, that was the easy part. Getting pictures to share proved to be much more of a challenge. I've tried to include mostly happy, or at least indifferent children in the photos.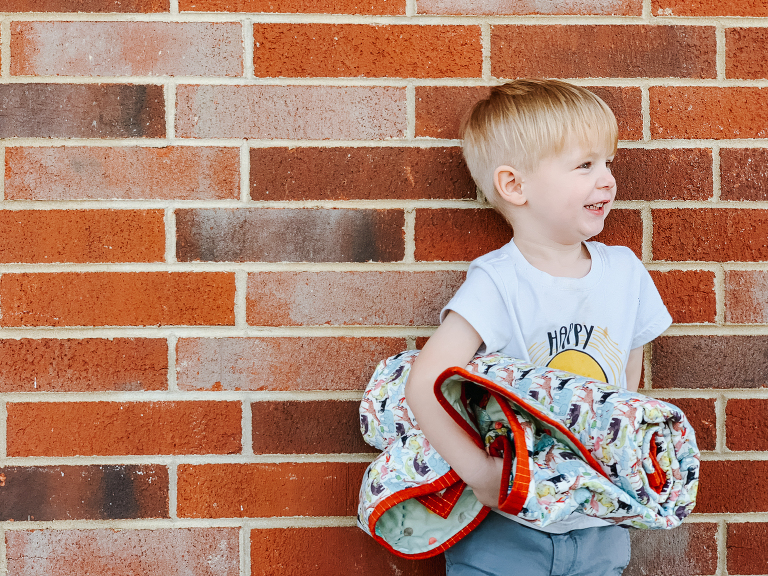 You can see Wallace's quilt here. And you can see Layla's here.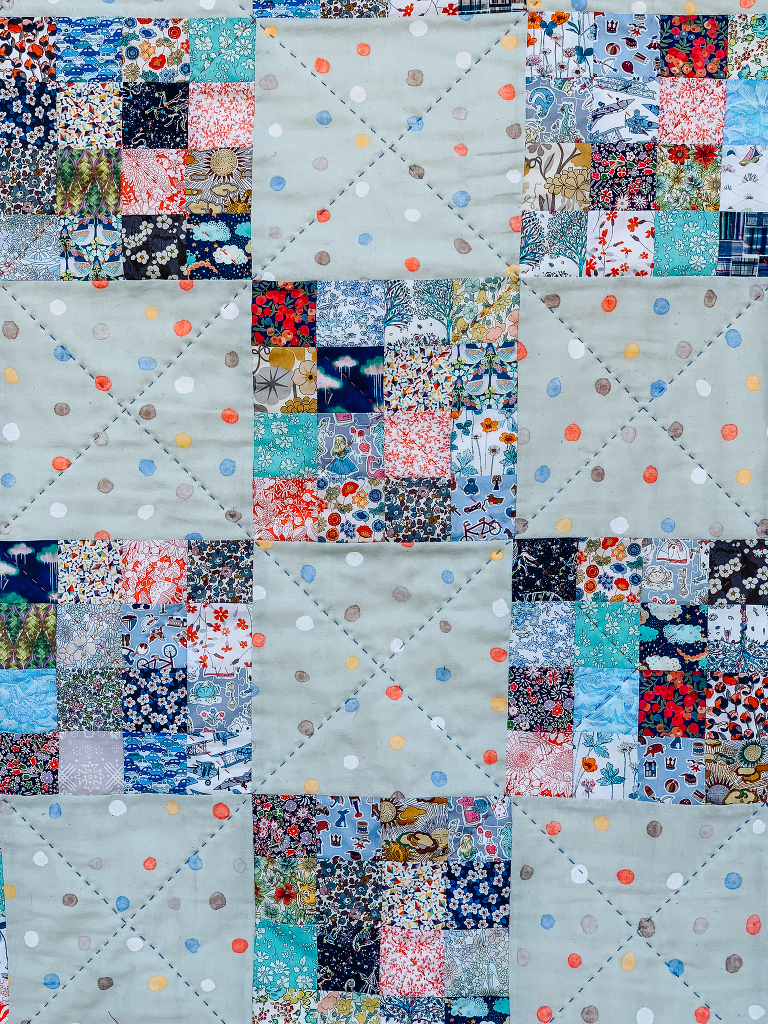 So let me tell you about this quilt! The fabric in the patchwork blocks is a variety of Liberty purchased from Jones & Vandermeer and DuckaDilly fabrics. The multi colored dot gauze is a Nani Iro print called Pocho, also purchased from Jones & Vandermeer. I've used various colors of this same double gauze for all of the kids' quilts.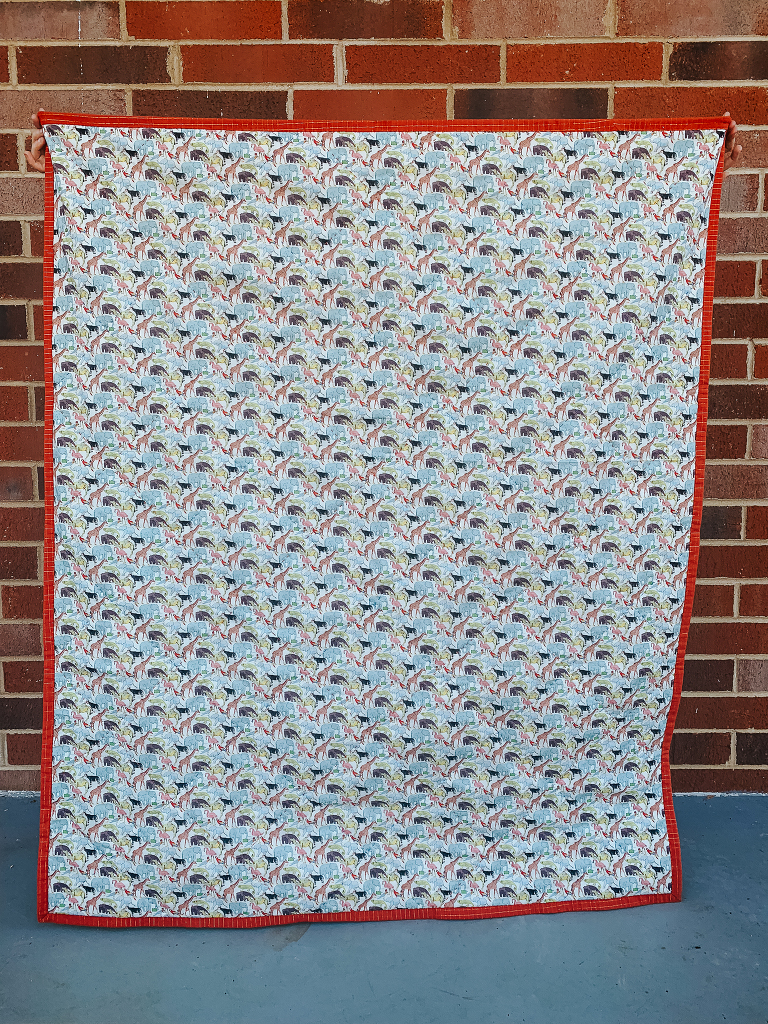 The backing is Queue for the Zoo, and again, all the kids have that print in different colors for the backing. The binding is from Anna Maria's Loominous collection, and it was purchased at Hawthorne Supply Co.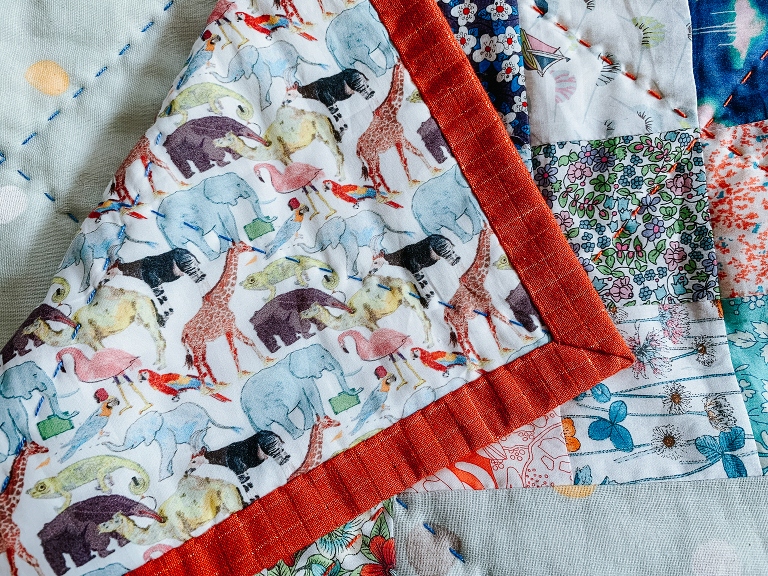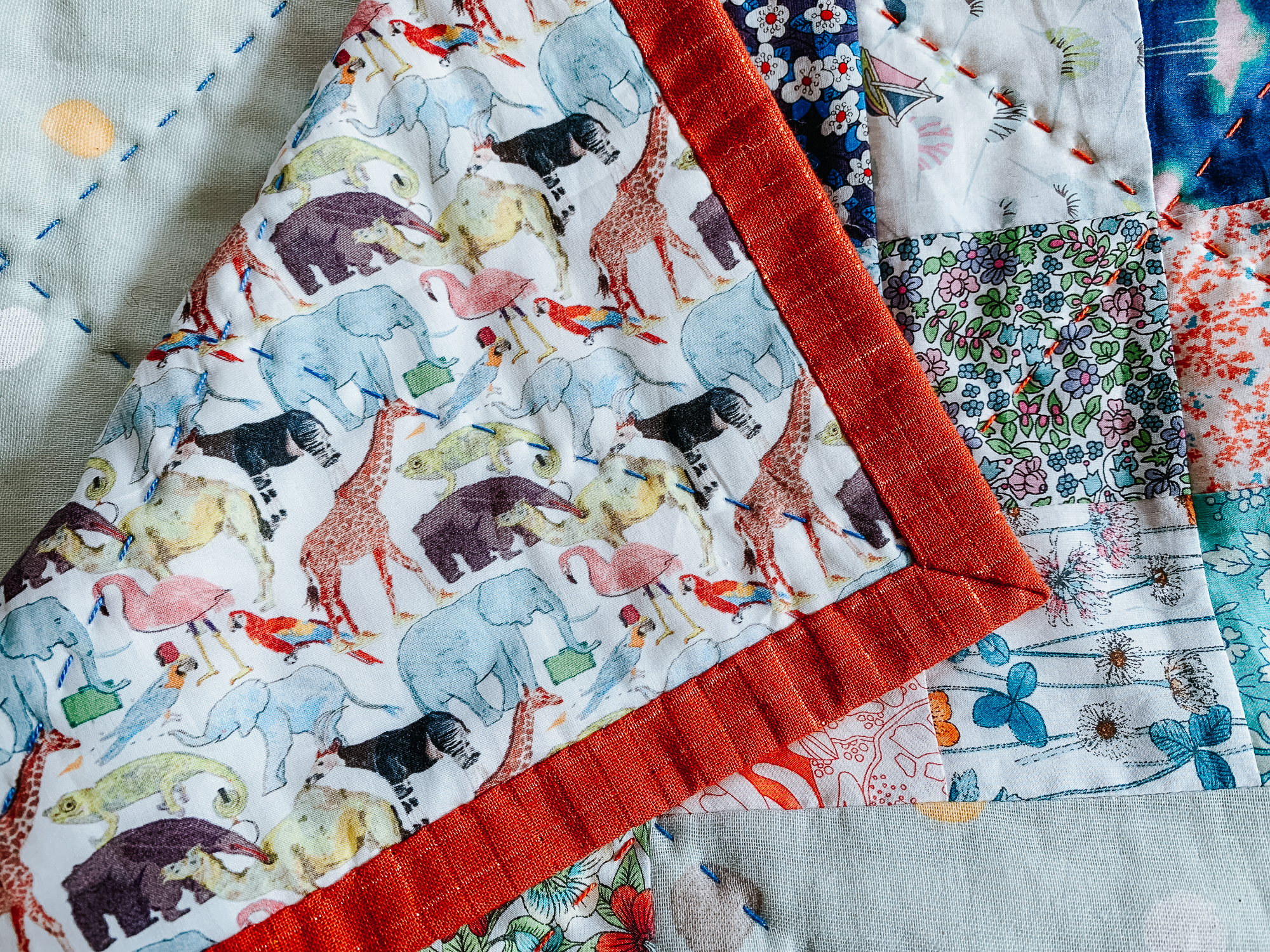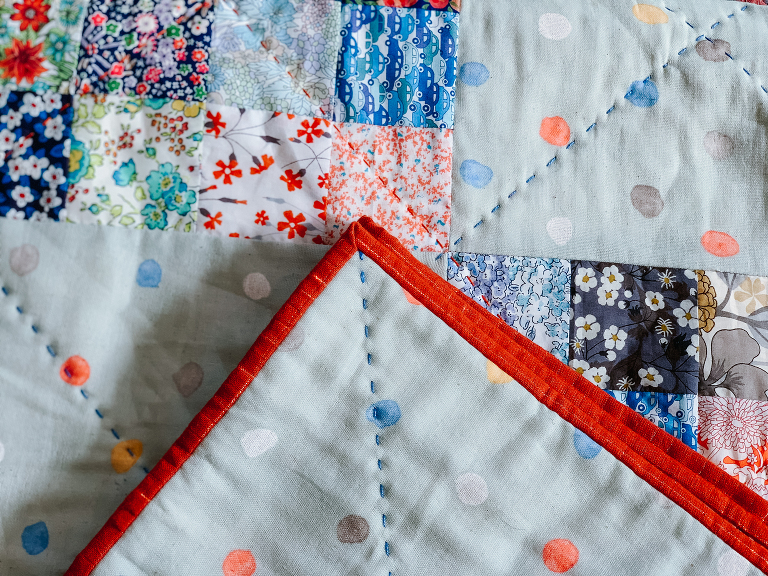 I went with a more colorful quilt for Teddy, and while that was just a design decision at the time I pulled the fabric, I find it fits his personality perfectly. This child has a giant personality. We sometimes call him Teddy the Tornado because he is into everything. He does things I cannot possibly begin to grasp, such as opening ALL the Christmas presents twice. They are now in the trunk of the car, which is the only safe place I can think to store them. So I find this colorful quilt totally fits his colorful personality.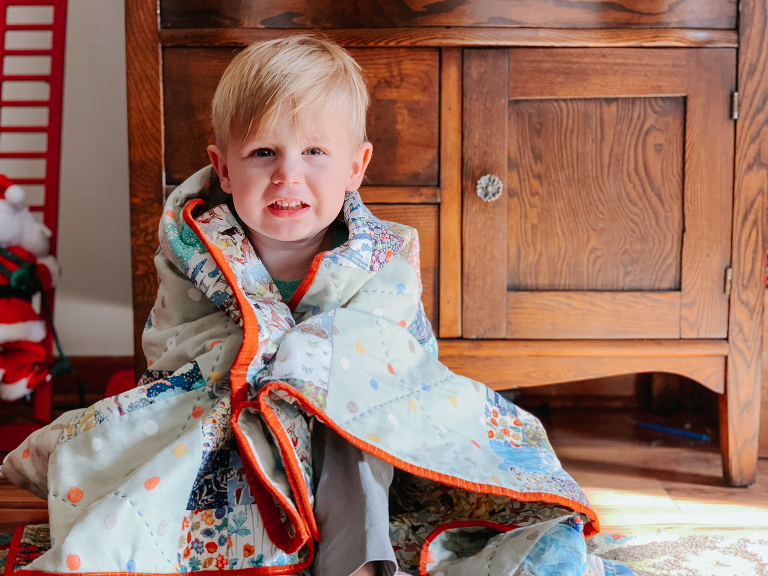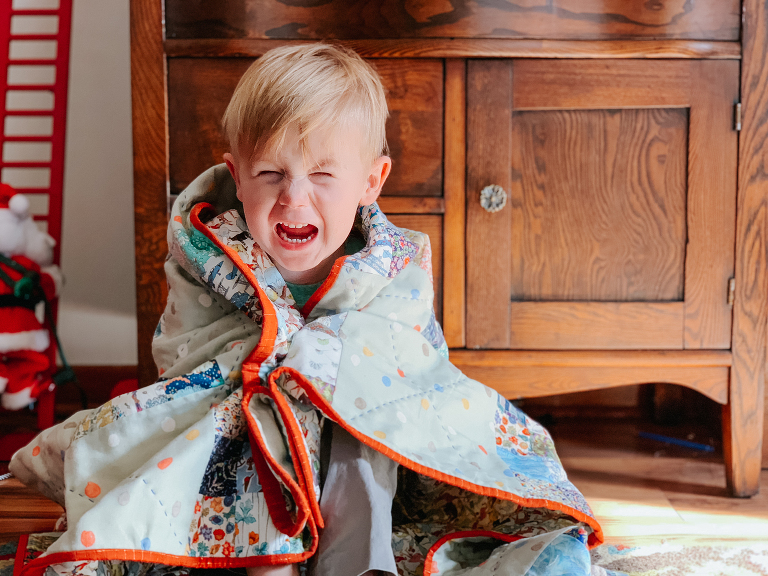 Almost every quilt I have ever made is handquilted, and this one is no exception. I prefer the look, texture, and process. I also think it happens to be a very therapeutic exercise. I quilted the patchwork sections with an orange/red, and the double gauze sections with a royal blue. This quilt pattern can be found in my all time favorite craft book, Liberty Love by Alexia Abegg. (amazon link, you know the drill. same price, but I get some support for my blog which is so helpful).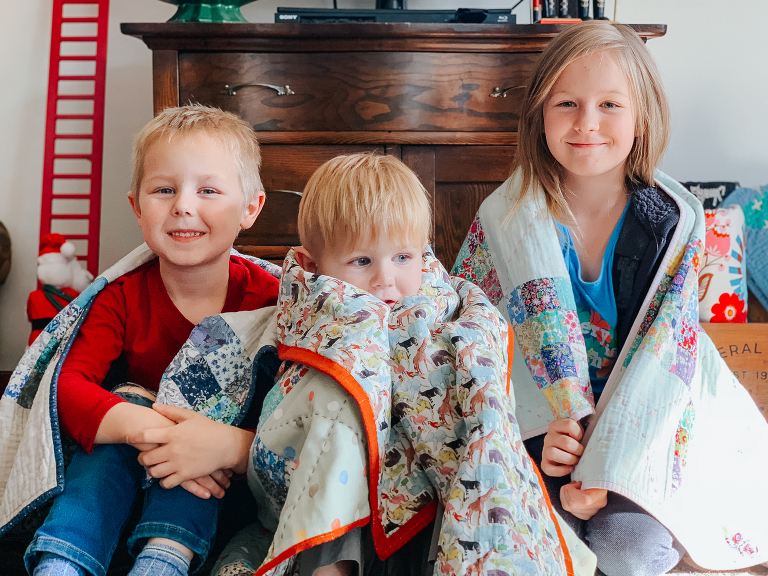 We tried getting these pictures one day, and all I could manage to capture were mad Teddy faces (although he smiled as soon as he knew pictures were over), and full quilt shots thanks to Layla holding it.
I attempted a second round of pictures yesterday, but you can see Teddy was equally uncooperative. He wasn't in a bad mood, he was just being ridiculous for the duration of the photos. Having him look for favorite animals rather than looking at the camera seemed to help.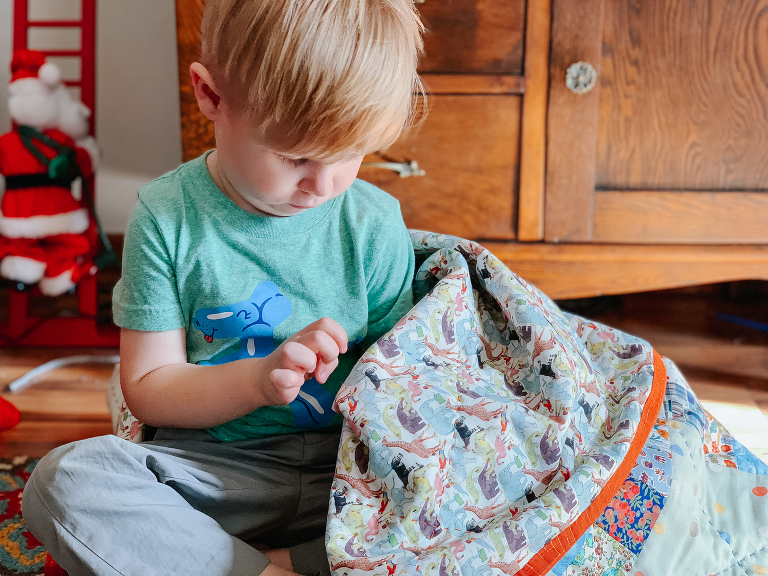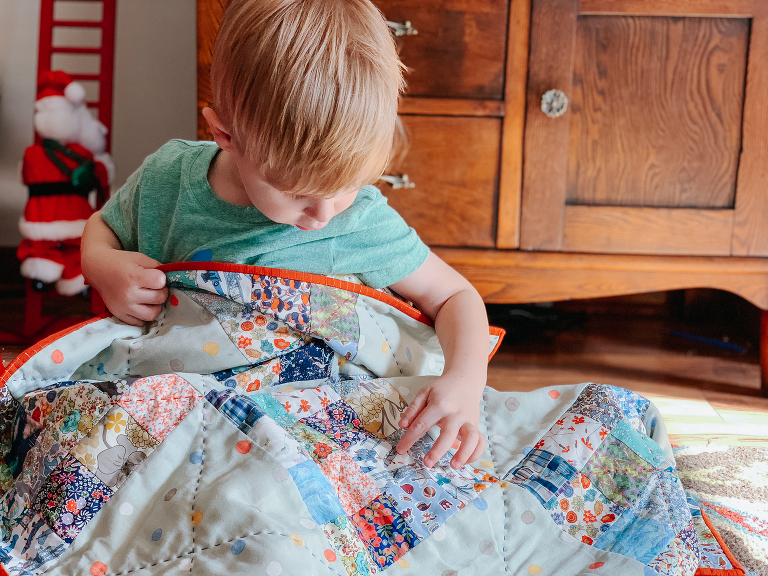 I love that all three of them have coordinating quilts. Layla is almost 9, and hers is still perfect for her.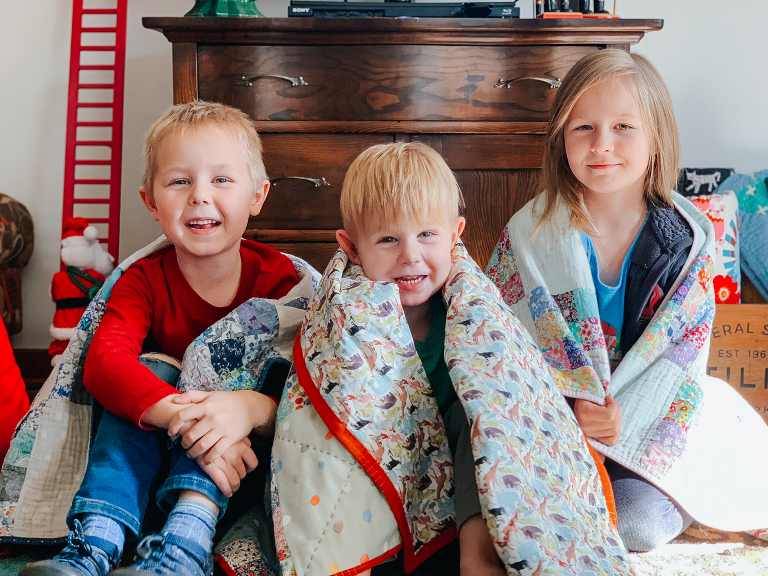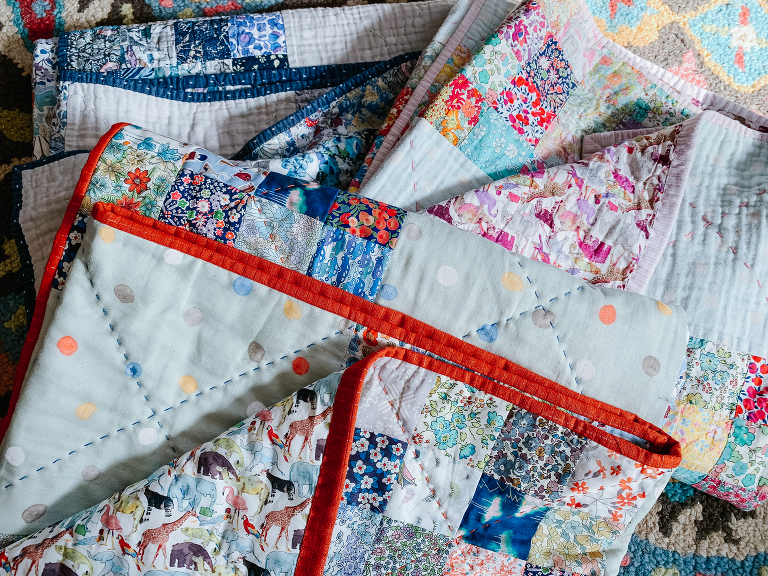 We just bought Teddy a twin mattress, so it looks like I'll be following up this little, long overdue victory with a larger quilt for his bed. Hopefully it will take less than two years to complete.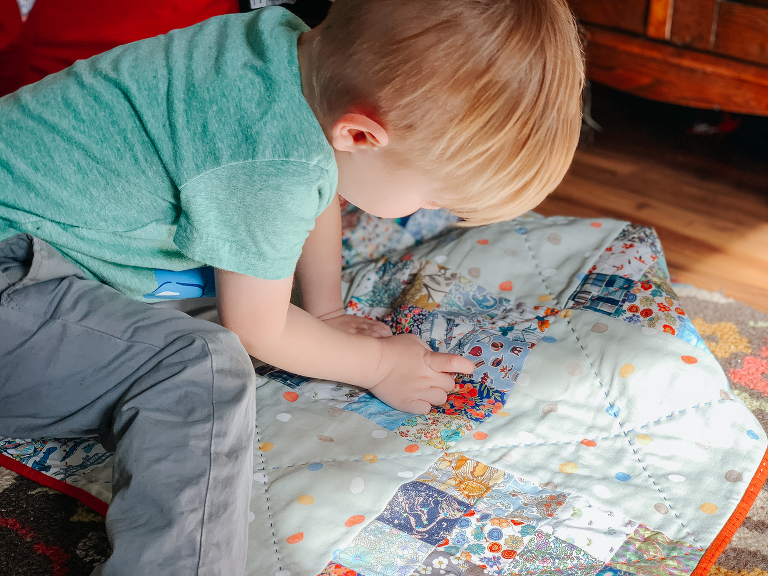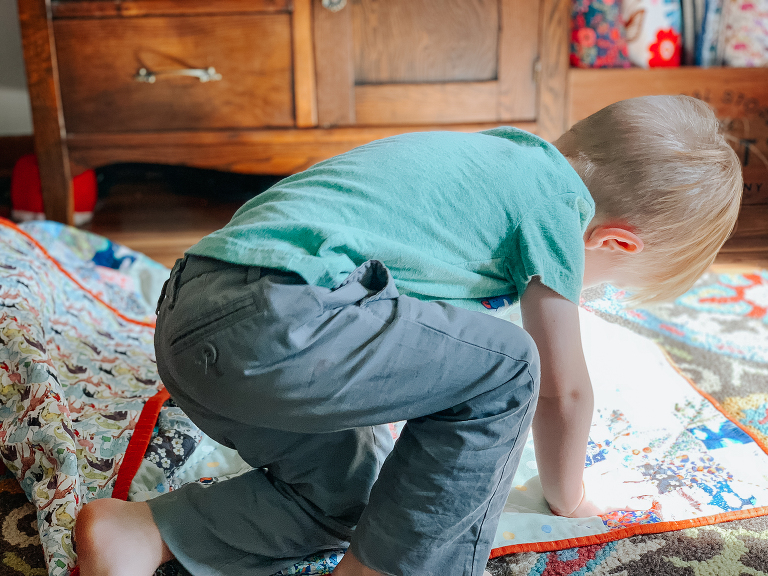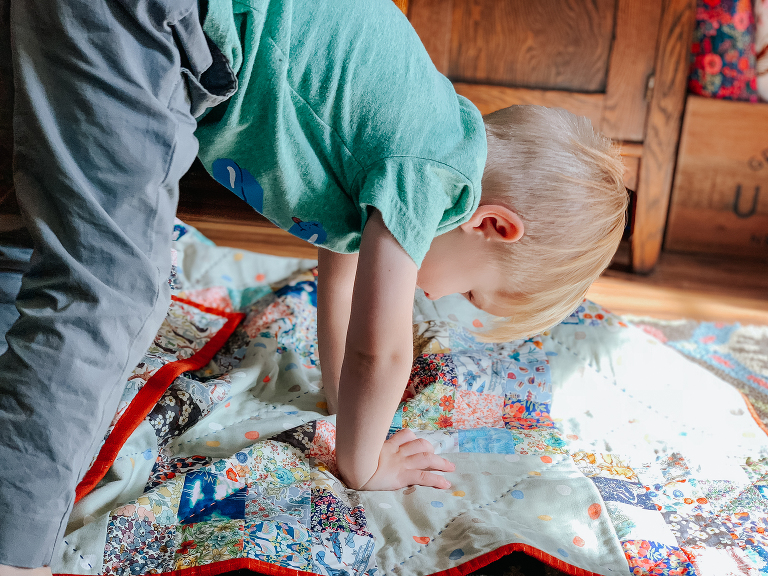 And finally a photo of my only obedient child. Olivia. God bless this dog.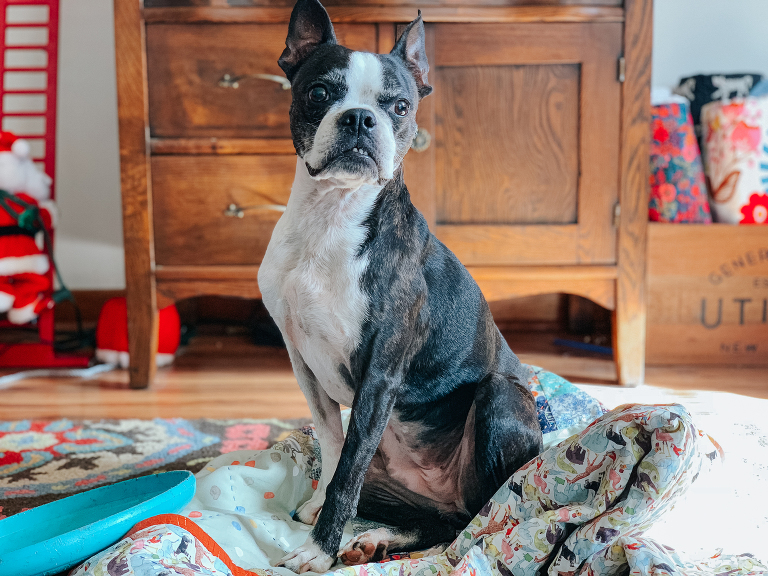 I hope you are having a good start to the week. If you have any tricks for getting kids to cooperate for photos I'd love to hear them. I definitely bribed Teddy with a candy cane on the second attempt and you see how well that worked. Do tell!
-Meredith