Thrilled. 
Yes. That's what I am feeling since I get to share Layla's completed birthday quilt with you today! I'm practically bursting.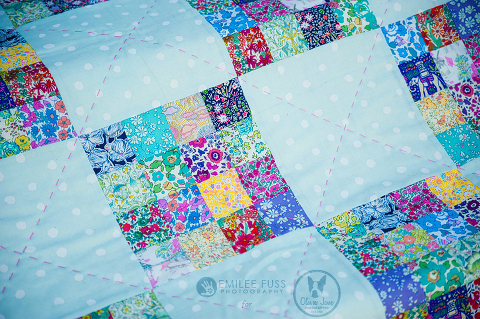 I showed you this quilt top a few weeks back, and though the quilting was completed in under two days, it sat awaiting the perfect binding for some time. Some things are worth the wait, and I think the binding was one of those things!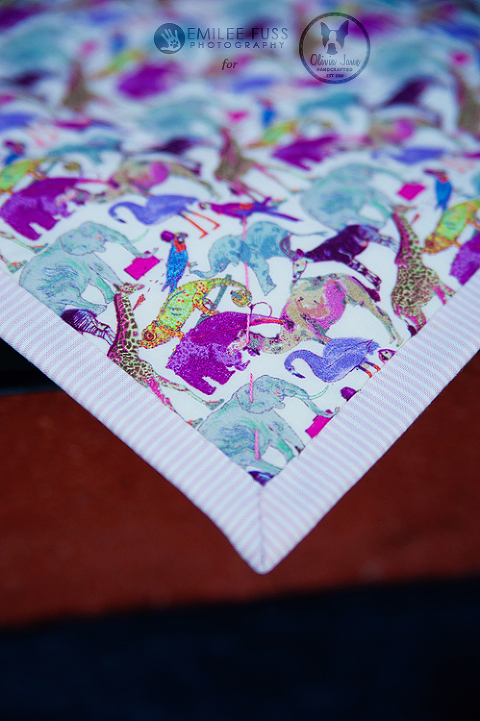 The binding is Sunburst Stripe in Blush from Dear Stella. It coordinates perfectly with the rest of the quilt. The lovely aqua print is Nano Iro double gauze from Jones and Vandermeer, and the florals are all Liberty (mainly purchased from Jones and Vandermeer and Alice Caroline Supply).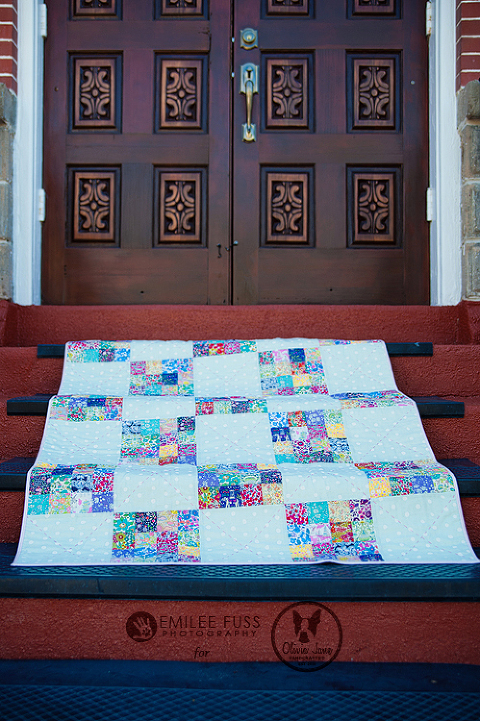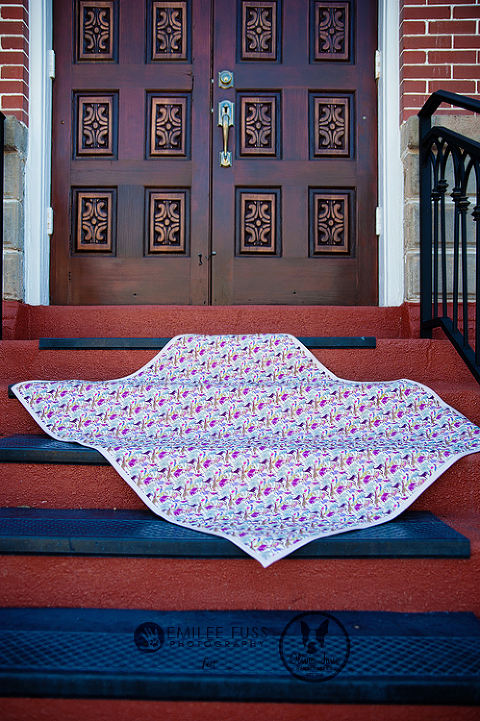 The backing for this quilt is my new favorite Liberty print, Queue for the Zoo. Layla was quite taken with the print when I ordered some in blue for a baby project, so I knew the purple colorway would suit her. She may even love the back of the quilt more than the front.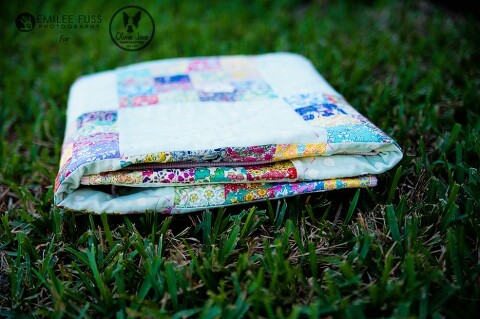 We've still got a few weeks before I get to surprise her, but I'm thinking this is one quilt she will love for a long time to come.
This quilt pattern is from Alexia Abegg's book, Liberty Love. Her book is chocked full of great, totally practical patterns and its one of my most favorites! I cannot recommend a better "all around" book.
I'm working on some more birthday goodies for Miss Layla, and I'll be sharing those with you in the coming weeks. In the meantime, I've got a maternity dress, a new Layla dress, and a baby quilt to share this week.
-Meredith