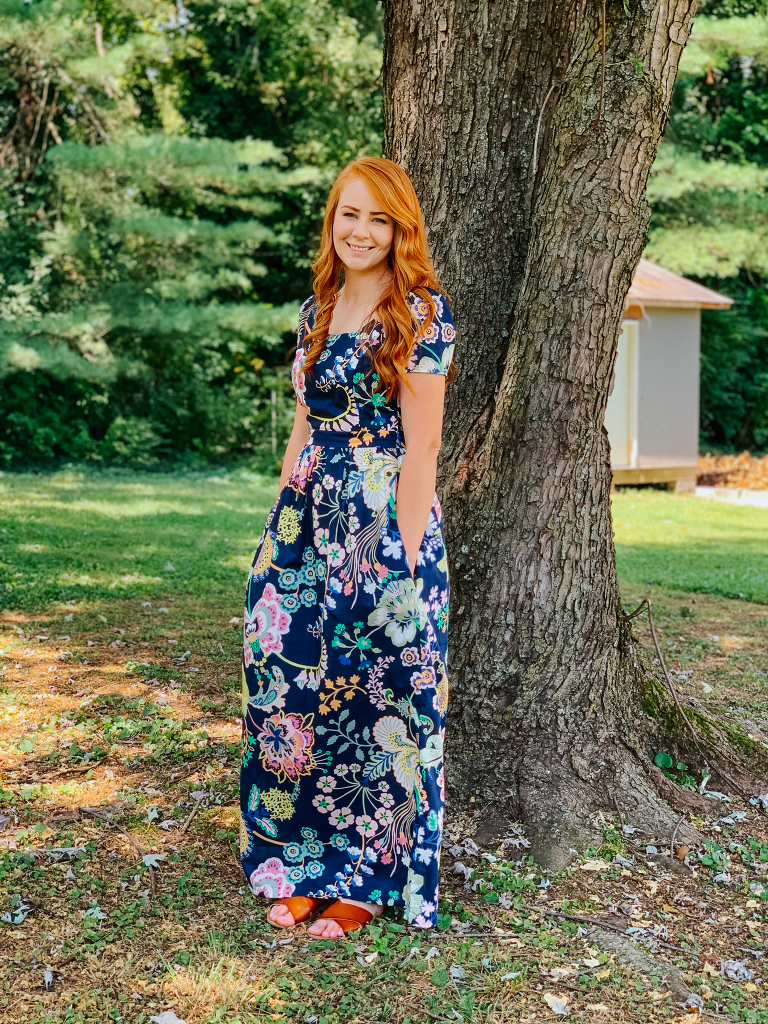 Forever continuing the love song of my favorite sewing pattern, today I'm sharing a Michelle, My Belle dress that I never got around to sharing last year. I have now created a page dedicated to featuring all the dresses I've made with this pattern, which you can visit here. And since you absolutely must have this perfectly fitting, princess seamed classic in your wardrobe, you will need the book which contains this pattern PLUS a host of other garment, quilting, and accessory projects. The book, a very favorite of mine, is called "Liberty Love" by Alexia Marcelle Abegg (a famed fifth of Ruby Star Society!)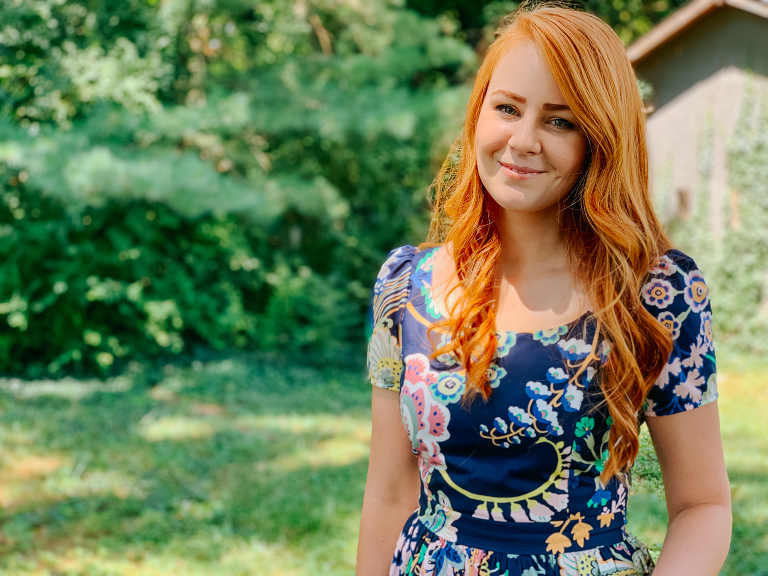 This version is a maxi length dress. I felt like the scale of this Liberty print needed a large canvas to show off its beauty, so the full length skirt was a no brainer.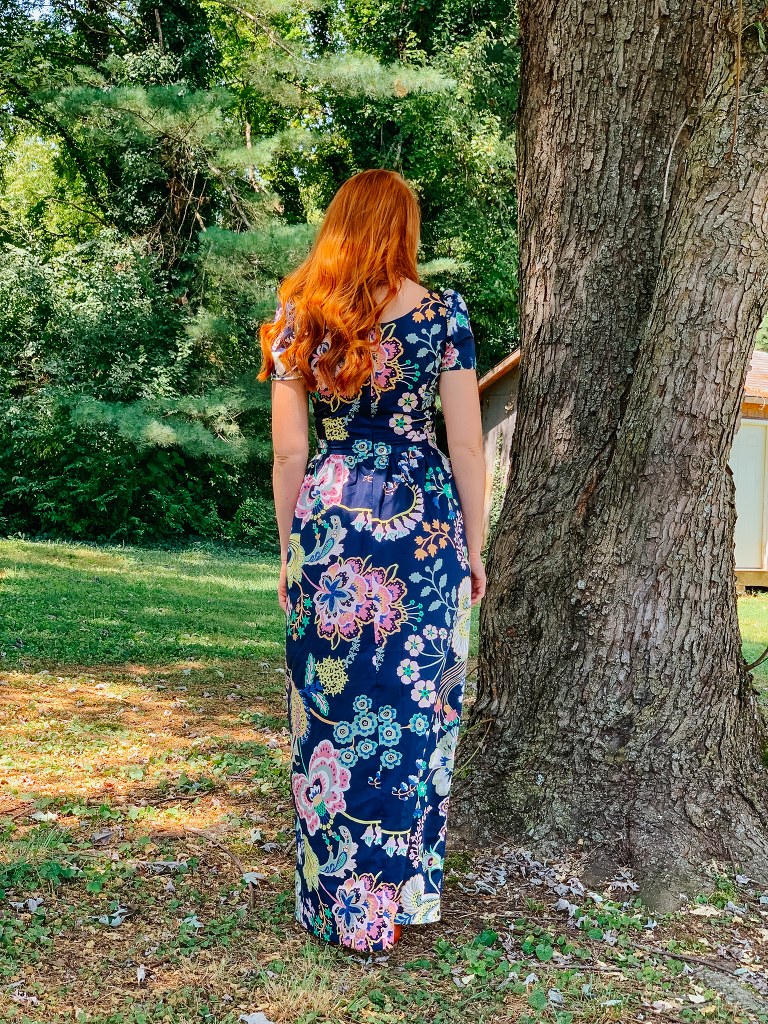 I used the puff sleeves that I drafted up for this version of the dress (and I used it again in this one).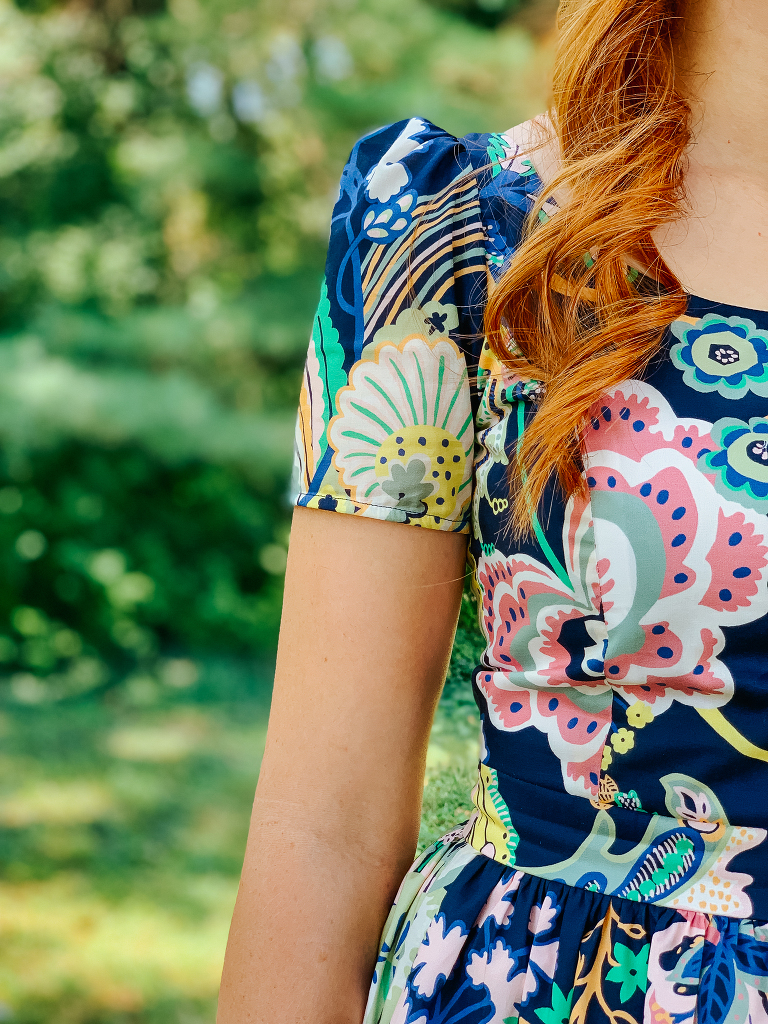 One thing I always do with dresses and skirts these days is add pockets. I feel like they are an essential for any outfit, and I use them allll the time. Anyone who wears a dress can surely appreciate pockets, yes?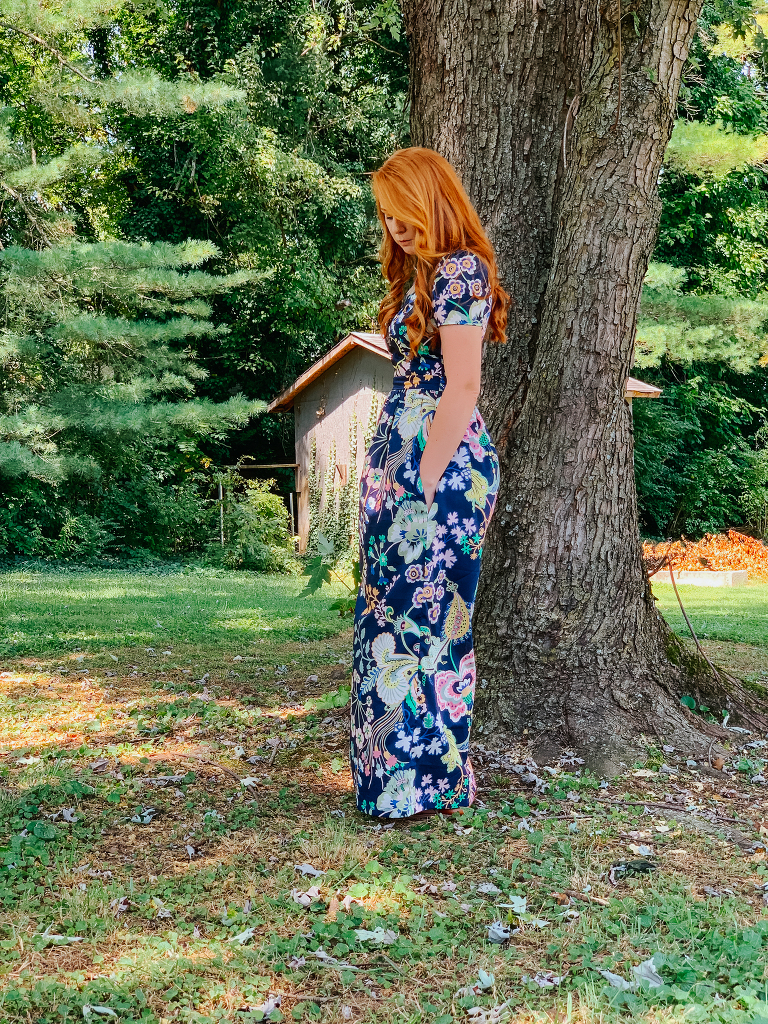 Any time a new fabric comes out that I love and want, but am unsure of what I would make, I order 1.5-2 yards because that's what I need in my size to make this dress. It makes it incredibly easy to justify buying a few cuts of lawn when the new seasons of Liberty hit the shelves! I'm still trying to shed weight from baby #4, but you can bet your bottom dollar that my love affair with Michelle, My Belle will continue with new versions of this dress when I can get back to a size I'm satisfied with (read: know that I can stay there consistently). Also, when we can leave our houses again and I have an excuse to get dolled up- looking at you, Covid.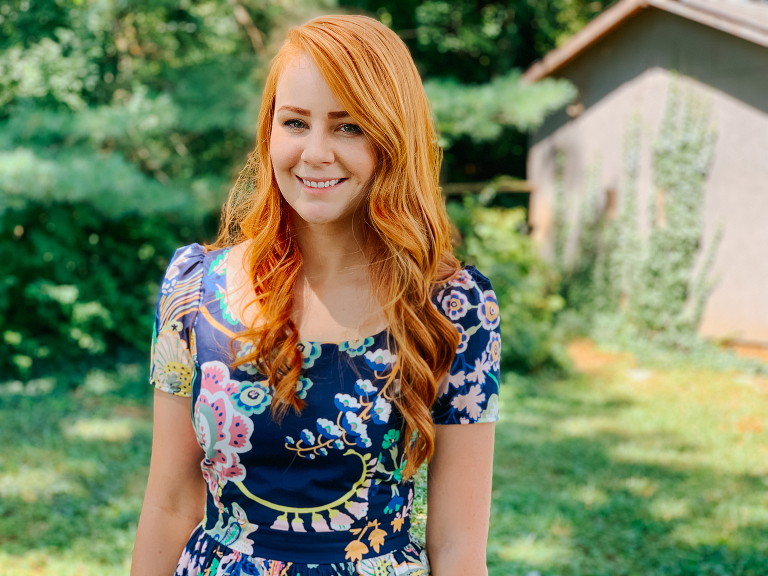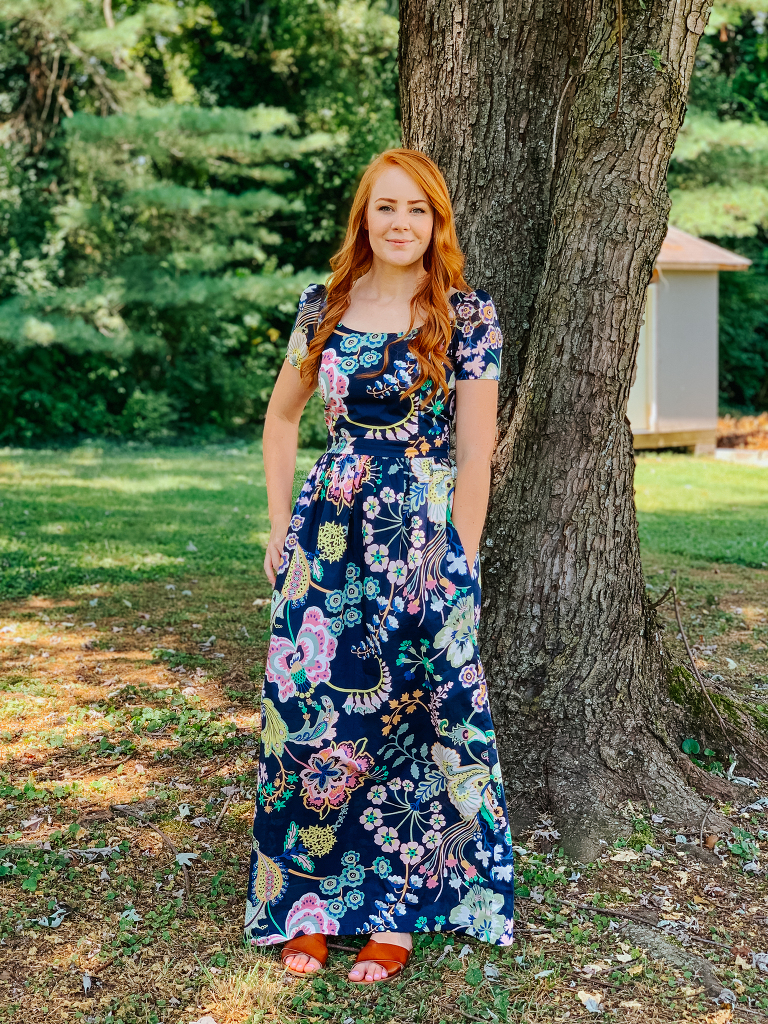 -Meredith