Sometimes a fabric so completely perfect comes along, and the only conceivable thing to do is to prevent it from ever sitting on your shelf, and instead make a full outfit with it.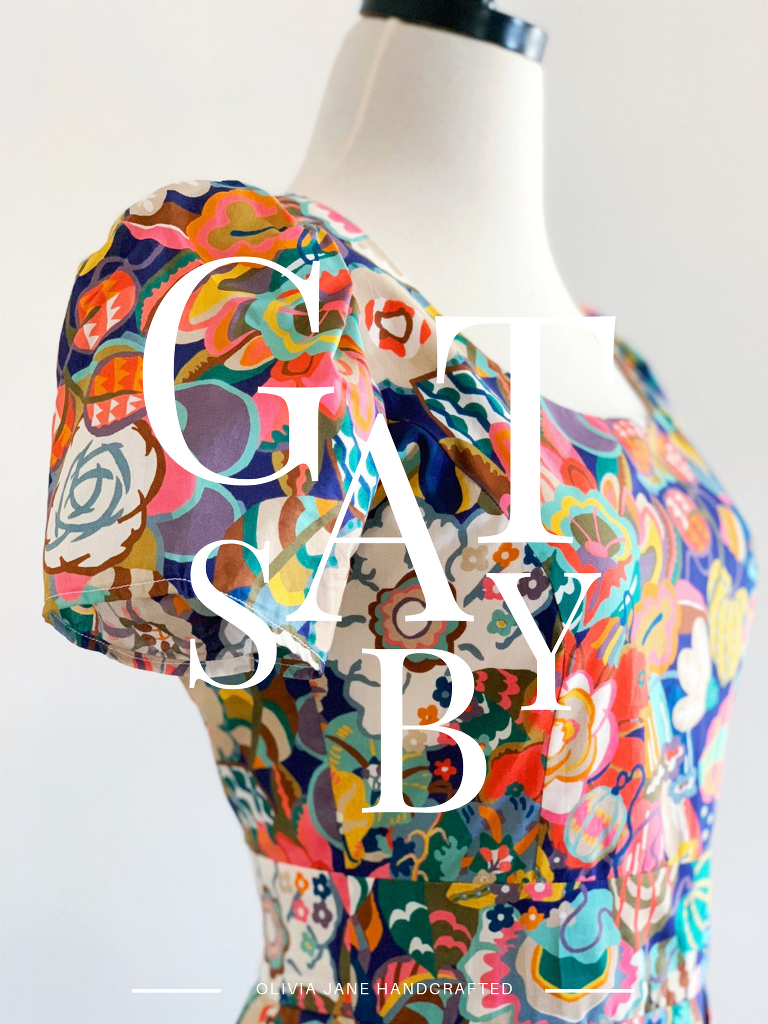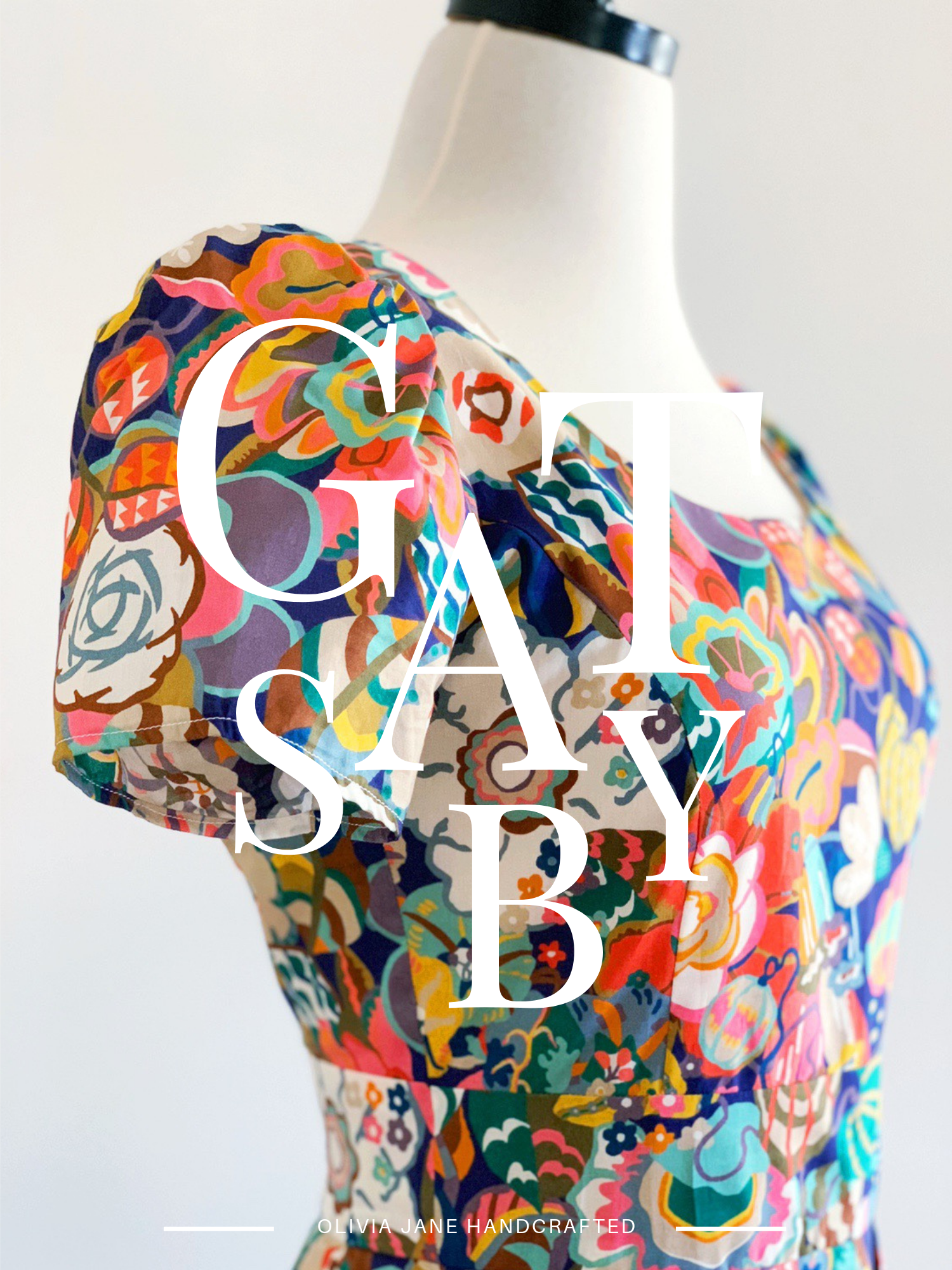 I've got a thing lately with lightly gathered sleeves. They are ultra feminine and equally classic. I don't mind buying a trendy piece here or there, but most of my wardrobe is handmade and I generally aim to make things that will go from season to season. I don't know if there should be some great, deep philosophy behind that, but mainly its because fabric isn't cheap, and handmade takes time. Also, I like to buy pretty florals, and making classic pieces means I can wear them all the time.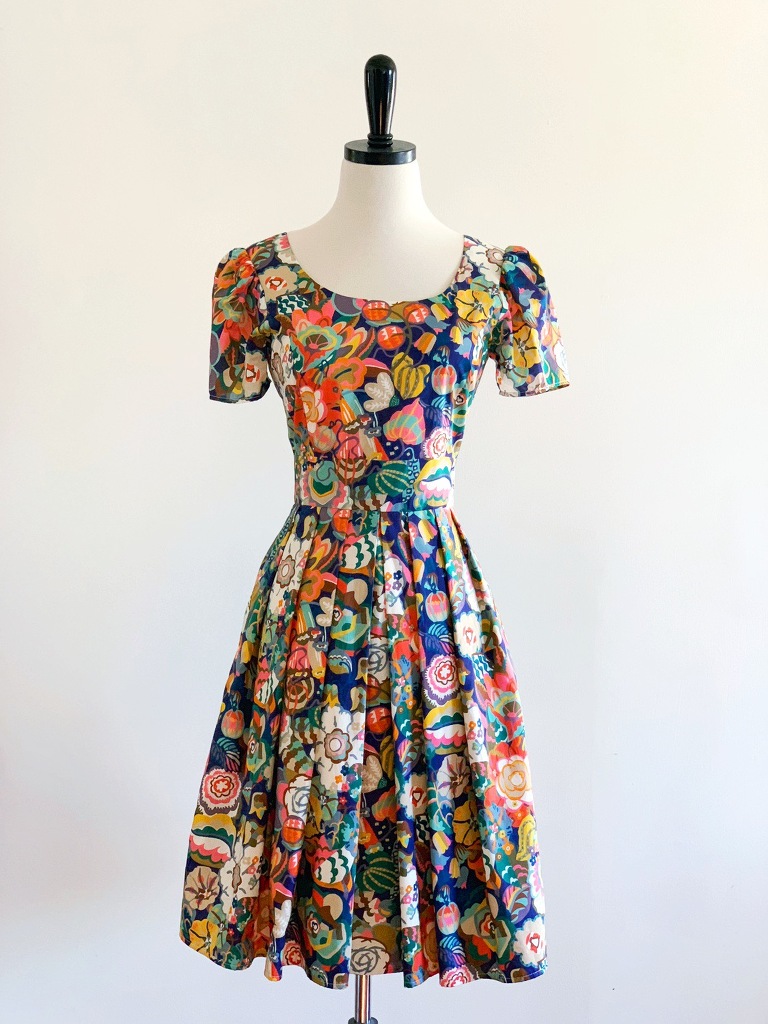 For this dress, I used my favorite dress EVER as a starting point- the Michelle, My Belle dress from Liberty Love. (amazon link: same price but if you use my link I make a few cents toward supplies). I added sleeves based on the sleeve from my Perfect Shirt and modified it for gathering.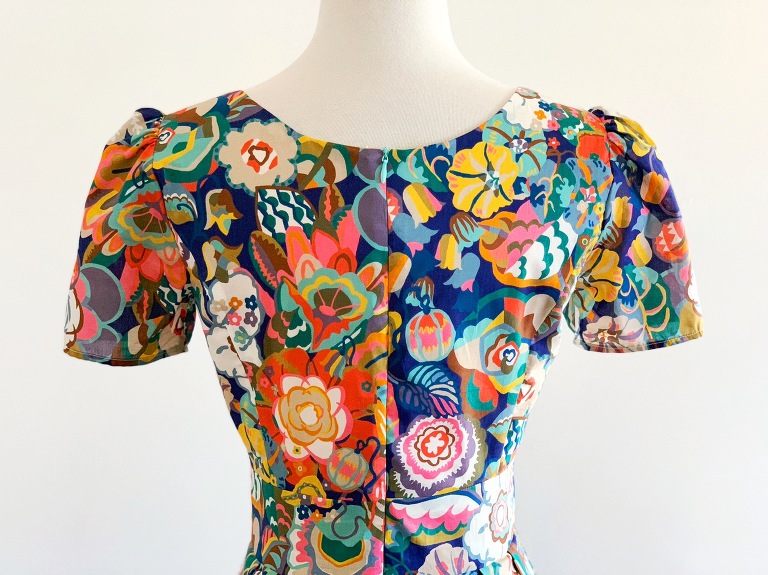 I think I started and finished this dress in a night, though its been a while since I made it. I am trying to get caught up on posting now that I have a working camera! Anyway, because I apparently needed to have the dress finished pronto, I remember cutting the front skirt and back portions, inserting the pockets and lining them. I then put the whole dress on my dress form which is a smaller than I am, and attempted to eyeball the pleats. There was a whole lot of fabric to pleat on this very full skirt, and while I did end up adjusting it a little bit once it took it off the dress form, it ended up working out pretty darn well. Its always awesome when these things work out despite having a ridiculous timeline.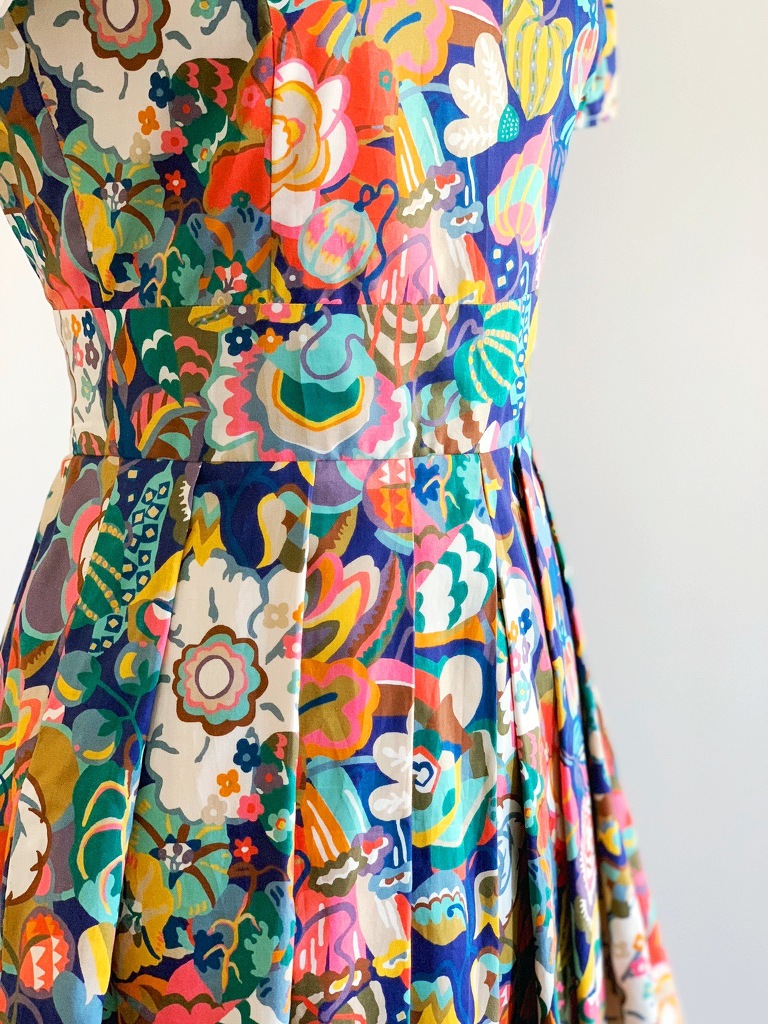 Its a balmy 32 degrees today, so there was no way in the world I was venturing outside with bare legs to photograph this pretty dress. I hope my indoor photos will do, though I did miss out on a twirl shot.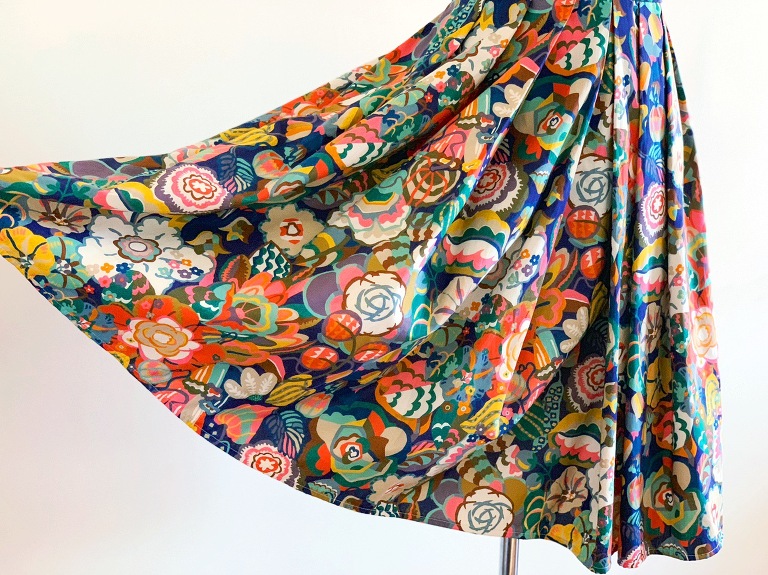 I got this gorgeous print, called Gatsby, from Jones & Vandermeer. I dearly love that place. The fabric is from Liberty and its lawn, and its fully lined in a now out-of-production voile, though I asked my friends at J&V to track down a good lining fabric (either lawn or voile) and they just got in a few very affordable options. And since several of you asked what I was going to do, this is what I will be trying next. This one is a nude color and closest to what I've been using all these years. And there is also this white and this white. I always use a high quality liner because it would be bonkers to use something crappy that doesn't behave the same as the exterior fabric. It could end up acting differently once washed or just wearing differently, and that's the sort of thing that would tick me off. I want my garments to last as long as me. 
The colors from this dress carry nicely into winter, though its not like I believe in the old rule about not wearing white in winter. I'm still trying to figure out cold weather style for Sundays or anytime one want to wear a dress. I have two pairs of tights- a burgundy pair and a black pair. I have some ankle boots, but I think I need to add a pair of taller boots. Also, can one wear flats with tights? I don't know. I'm just trying to figure out how to style all my floral dresses in winter. I'm all over spring and summer, but I do look a little silly in cold weather. If you have any suggestions on good style accounts to follow, comment and let me know.
I'm excited to get back into posting! :) I missed you!
-Meredith