Today I'm finally sharing my interview with Layla who made her very own Mini Fringe Dress. I thought it would be fun to hear from my 12 year old and what she thought of making her own garment. If you missed the other Fringe Dress we made together, be sure to check out that post!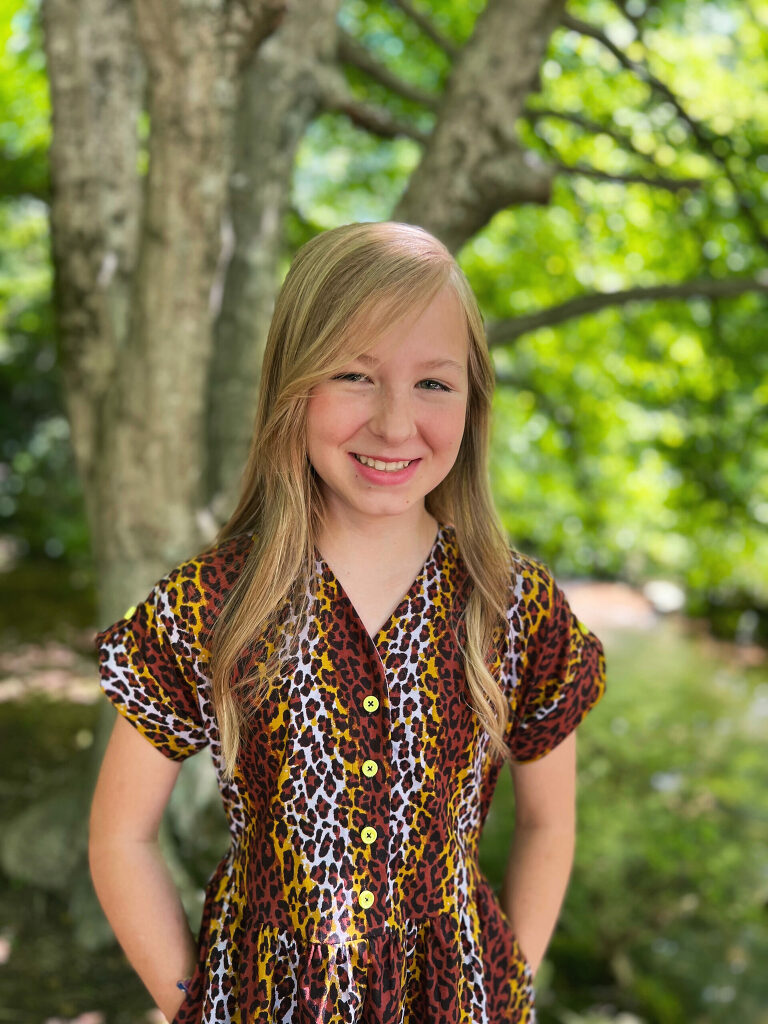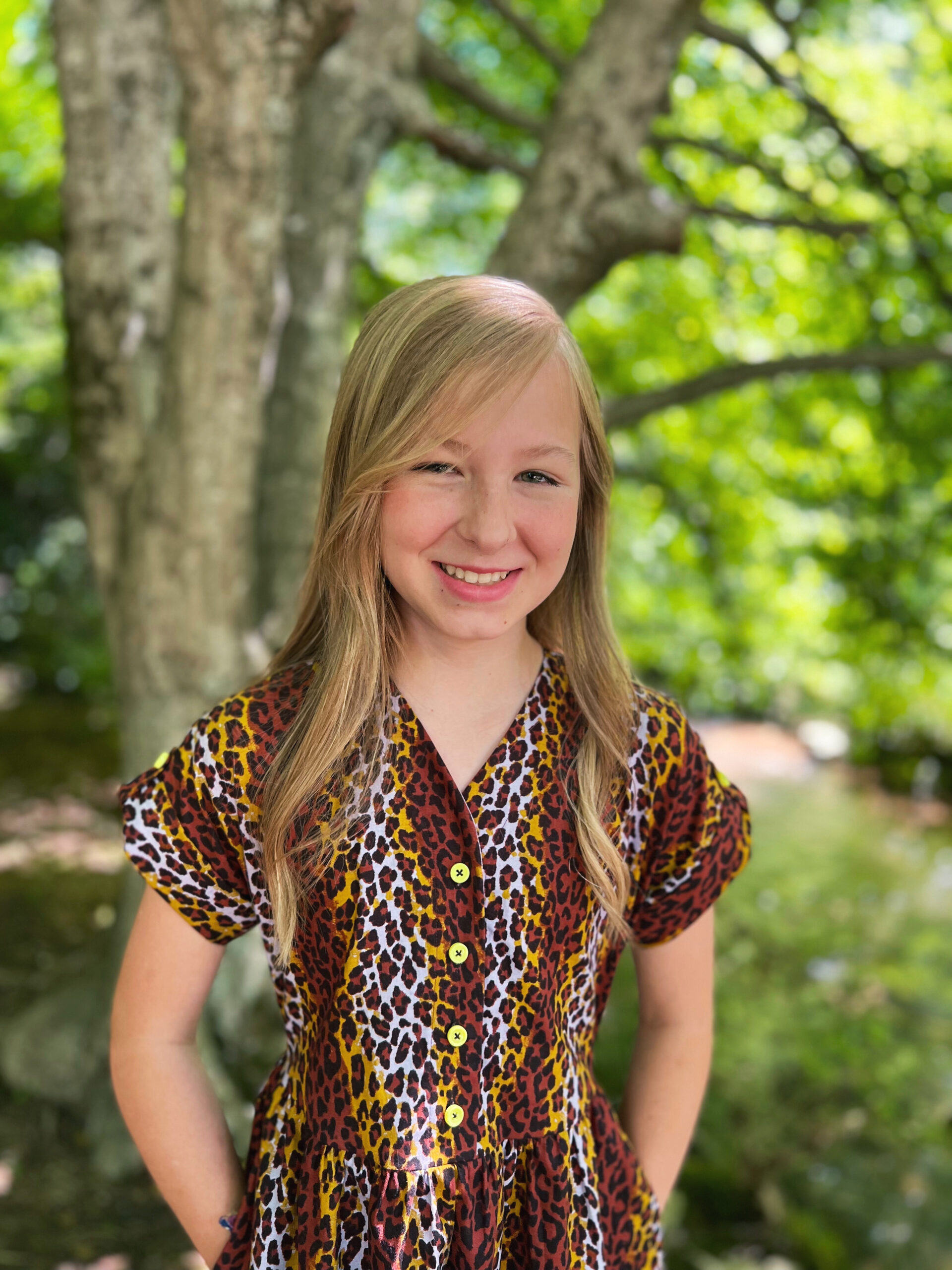 What made you want to sew your own mini Fringe dress?
I like watching you make things, and I like to sew. I needed a dress that actually fit me, and I wanted to be able to make my own. I think the main reason is that halfway through I was tired, but you wouldn't let me quit. When I wanted to give up, you encouraged me and I love that we got to do something together. I'm glad I finished it. Also I got to make my denim jacket, and that made me really excited to do this too!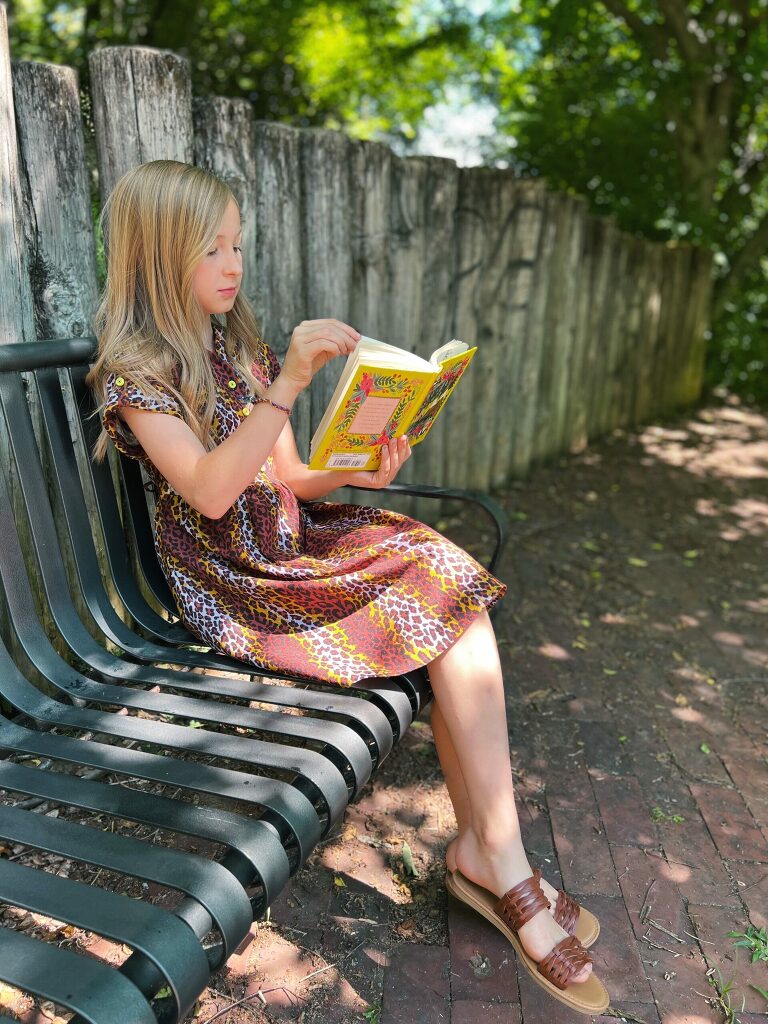 Why did you choose this style?
I think its really pretty. I love the style. The cut of the neckline is great, and I love that its not too tight on me.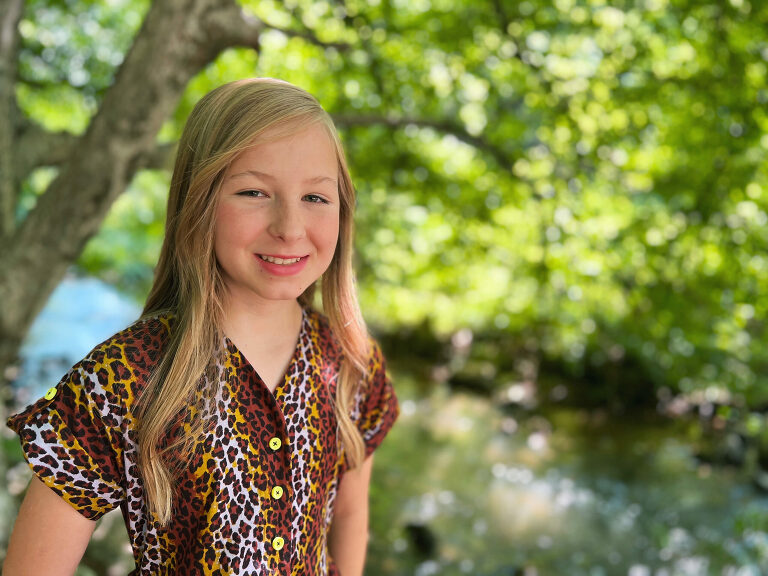 Tell us how you chose the fabric for your Mini Fringe Dress. 
Leopard print is the best and I wear it everyday. I wear my leopard print shoes every single day! Also I love the bright buttons with it. Its awesome!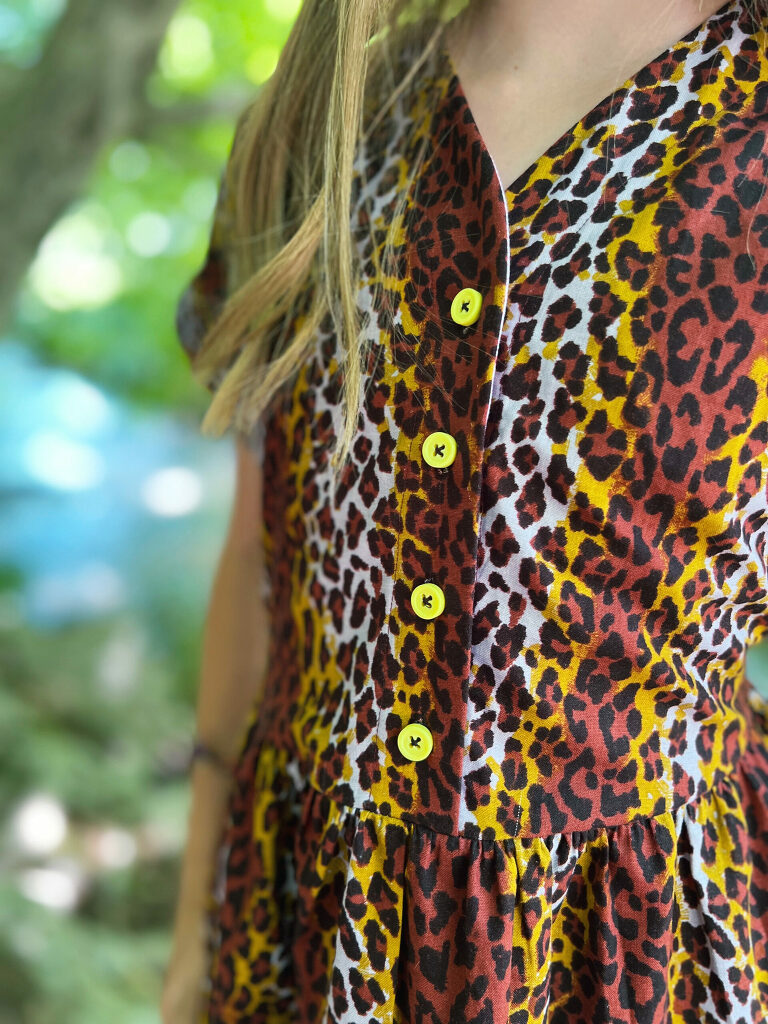 Did you learn anything new in sewing clothing?
At first I didn't think notches were important, but if you do them even the smallest bit off, it can mess up the whole thing. They are super important! Sewing seams really accurately is also very important. It would look super weird to have two different sleeves from using the wrong seam allowances. I also learned that its very important when sewing two pieces together, that they are lined up accurately and that I take my time to make sure I keep the seam allowance even the whole time I'm stitching.
What would you say to a person who is interested in learning to make their own clothes?
It takes a lot of time and practice when you start, but once you get the hang of it, its super fun! Follow the directions, and cut carefully and accurately, and the process will go smoothly.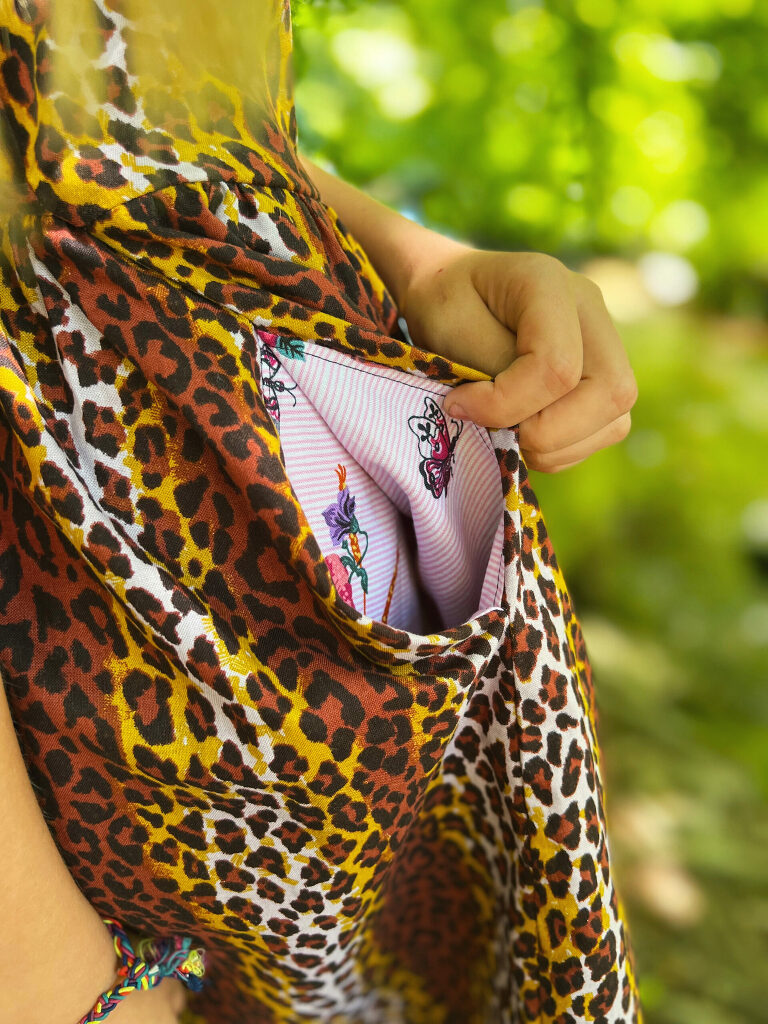 Did you make any mistakes along the way?
Yes! I didn't accurately line up my fabric, and my seam allowance was wrong. So I had to use the seam ripper and begin again a few times. It also took me a little while to figure how to attach the buttons, but I got it after a few times.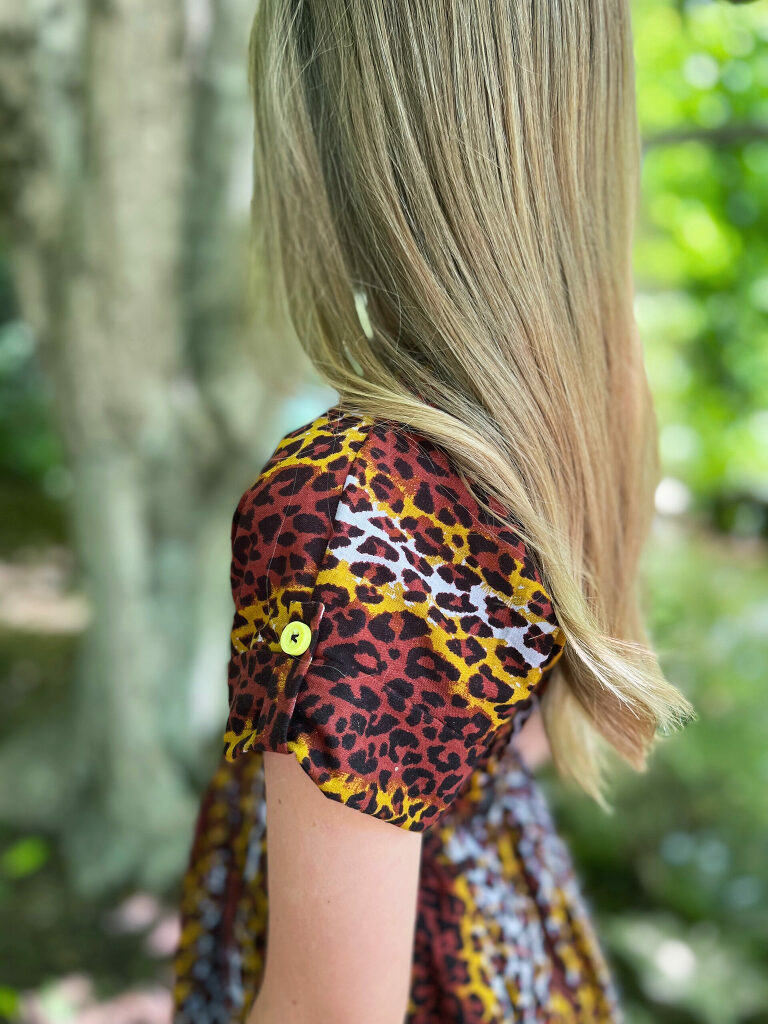 What is your favorite thing about making your own clothes?
I get to pick out whatever fabric I want and have totally custom clothes!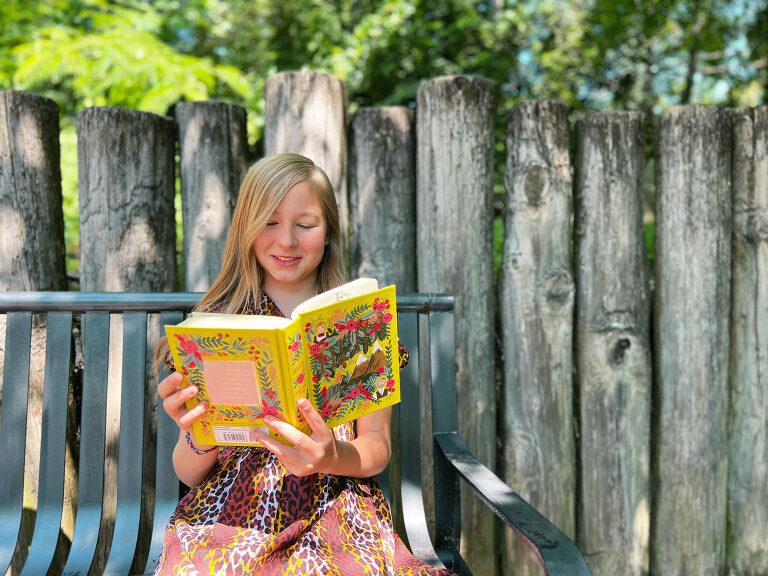 What would you like to sew next?
I'd like to sew some shirts, and then later on try to sew shorts.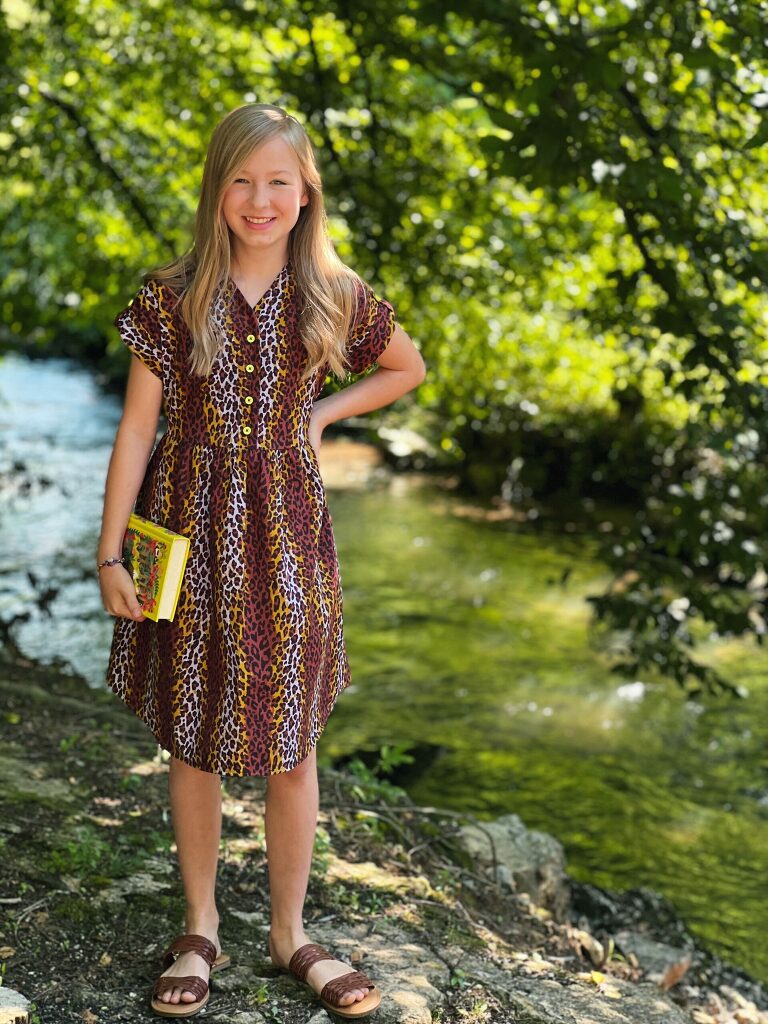 Do you have any comments or questions for Layla? Leave a comment below, and she will answer them here!
until next time,
Meredith + Layla