I'm super happy to live in a gorgeous place with seasons after having spent so many years in Florida. It doesn't take long to get used to nice, mild weather. The anticipation for each season seems to grow the longer we live here. Our summer was unusually hot, certainly reminiscent of Florida, and I've been hardcore wishing for fall since summer began. Surely someone out there can relate- you walk into the store and see seasonal merchandise out way too early, but you're okay with it because if you buy it and start decorating, fall might just hurry on its way. Of course, that's not at all what happened, but that didn't stop me from chopping up a bunch of fabric and sewing two autumn-y quilts on a whim.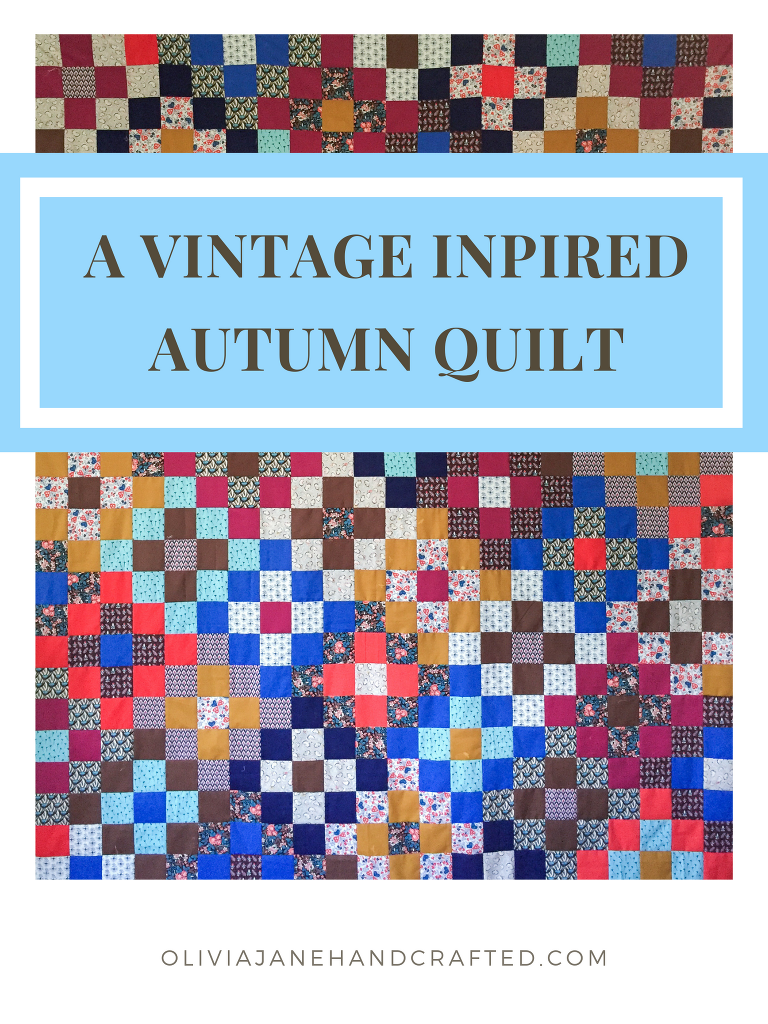 Today I'm showing you the first quilt top I made, which will soon be quilted! First off, let me tell you about the fabric. All the prints you see here were a gift from a dear friend of mine. They were purchased from the V&A, and are an exclusive collection of Liberty quilt weight cottons just for them. They sat front and center on my shelf since I received them, but since I don't just cut into fabric without a plan I feel is perfect and worthy of the fabric, they waited some time for inspiration to strike.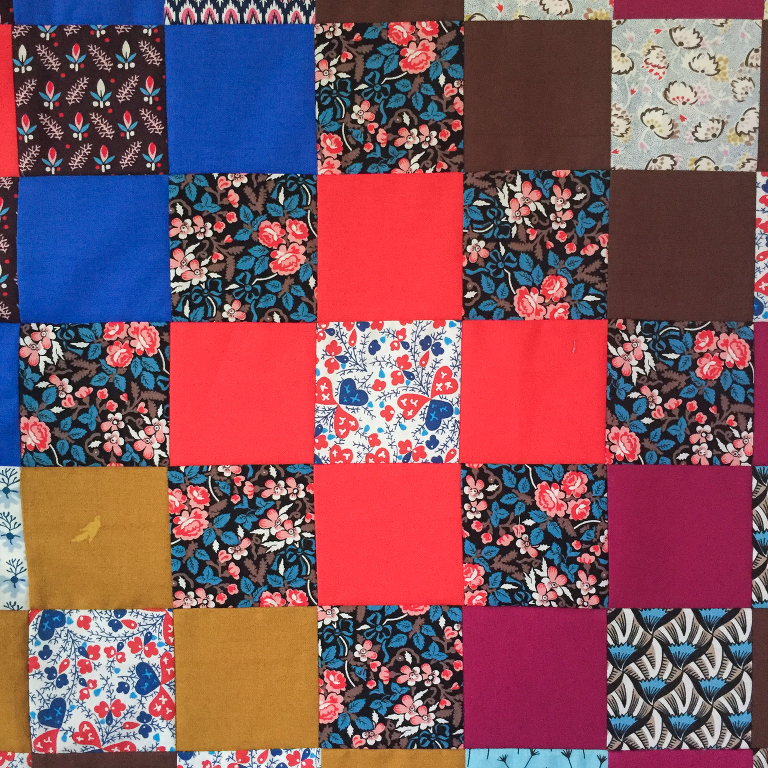 Strike, it did. Justin was gone hunting in Colorado, and sleep felt unnecessary, so I went into my studio and found some solids to pair with this largely blue/red/white/brown collection. I chose some colors that would really make the quilt pop and feel a little moody for autumn. Between the planning/cutting/piecing, this quilt took less than a day to put together, and was so very satisfying  to make! It feels amazing to use long loved fabric in a [soon to be] finished quilt that will get a ton of use. Plus I'll think of my sweet friend every time I see it which is a bonus. Its all a part of the story of this quilt, which is an important thing for me.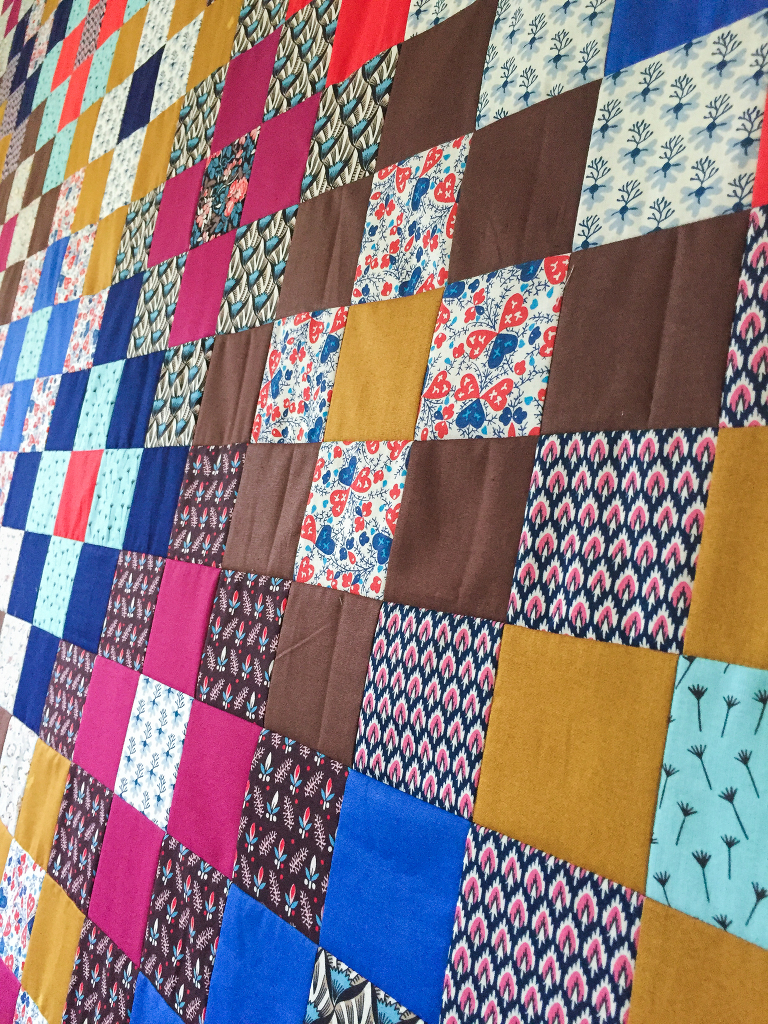 The prints have a really classic, and timeless feel to them, and I wanted that to carry over in the design and overall palette of the quilt. I chose a design which is a nod to the granny square block (though not assembled in blocks and the arrangement is different). Also, while I made this quilt with autumn in mind, it can easy work from season to season, which is how I intend to use it. Its about 60×72″ which is the perfect throw size for the living room.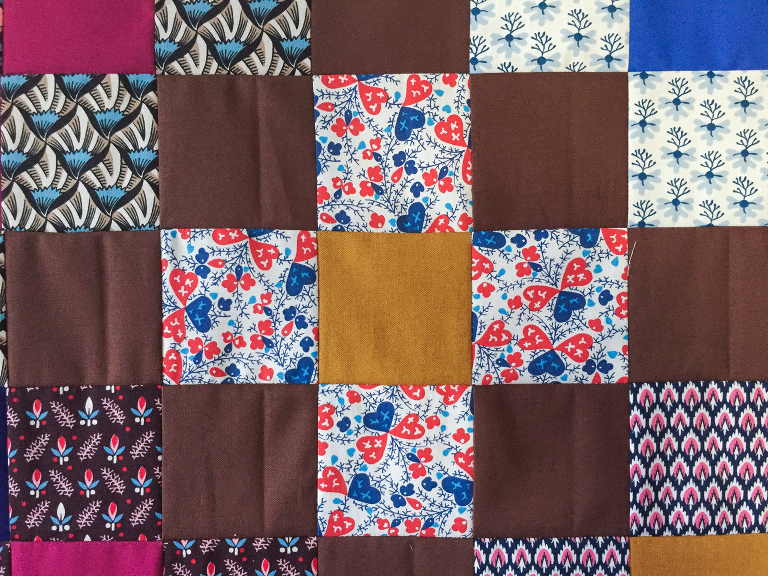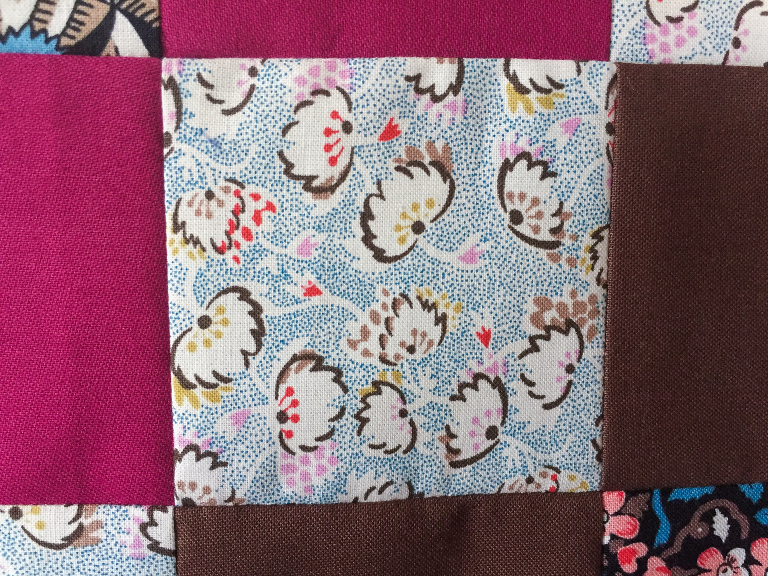 The quilt top is currently pinned to the wall in my living room (the wall I want gone, so I decorate it however I want when inspiration strikes or when I need to pin up a quilt). That's why it looks a little off kilter- its all squared up and is even throughout. Once I get my backing- I'm searching for the perfect mustard stripes or mustard linen- I'll quilt it up, and it will be ready for snuggling on cool days. I can't wait!!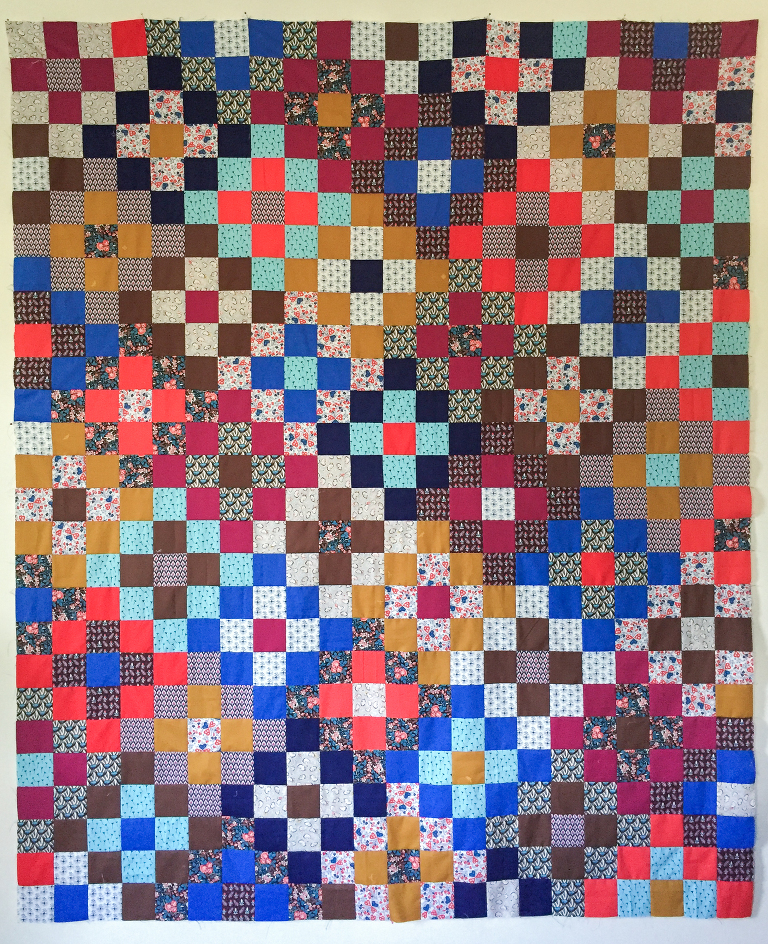 I have been off the radar for bit because I broke the camera on my iPhone. The husband let me use his so I can catch up on posting because I've been sewing up a storm lately! I am excited to get back to my beloved space and show you what I've been up to.
-Meredith