It may be the beginning of winter, but I have a perfectly springy dress to share with you today. We had a white Christmas which was absolutely superb, but the snow has mostly melted and we had a relatively warm day yesterday so I was able to get pictures of this dress to share with you.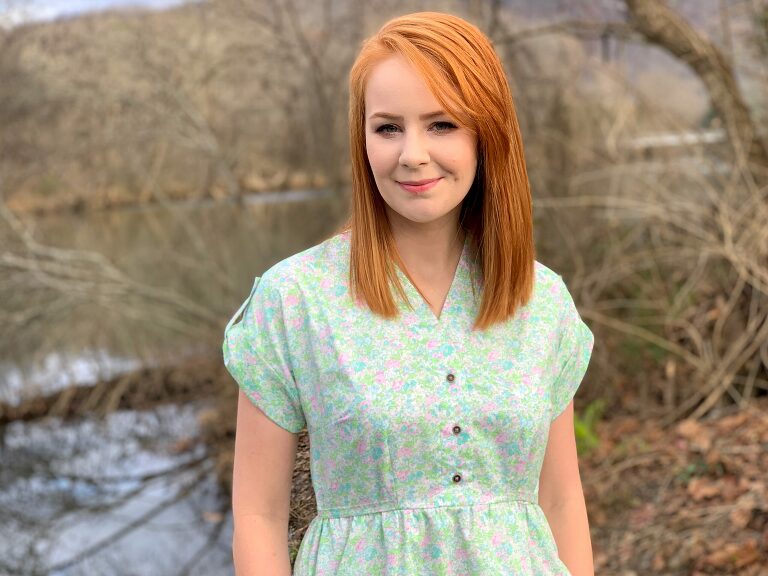 DuckaDilly always has some amazing exclusive fabric, and I'm very privileged to get to share one of them with you in this dress. They have had three Liberty classics recolored in what they are calling "watermelon", which is a perfectly apt description of this bright and juicy fabric! The three prints that are sporting this bright green, aqua, and pops of pink are Betsy, Wiltshire, and Claire-Aude. My dress is made with Claire-Aude, a perfectly dainty floral. I might have snuck in some of the Betsy in the pockets, but you'll have to pay close attention to get a glimpse!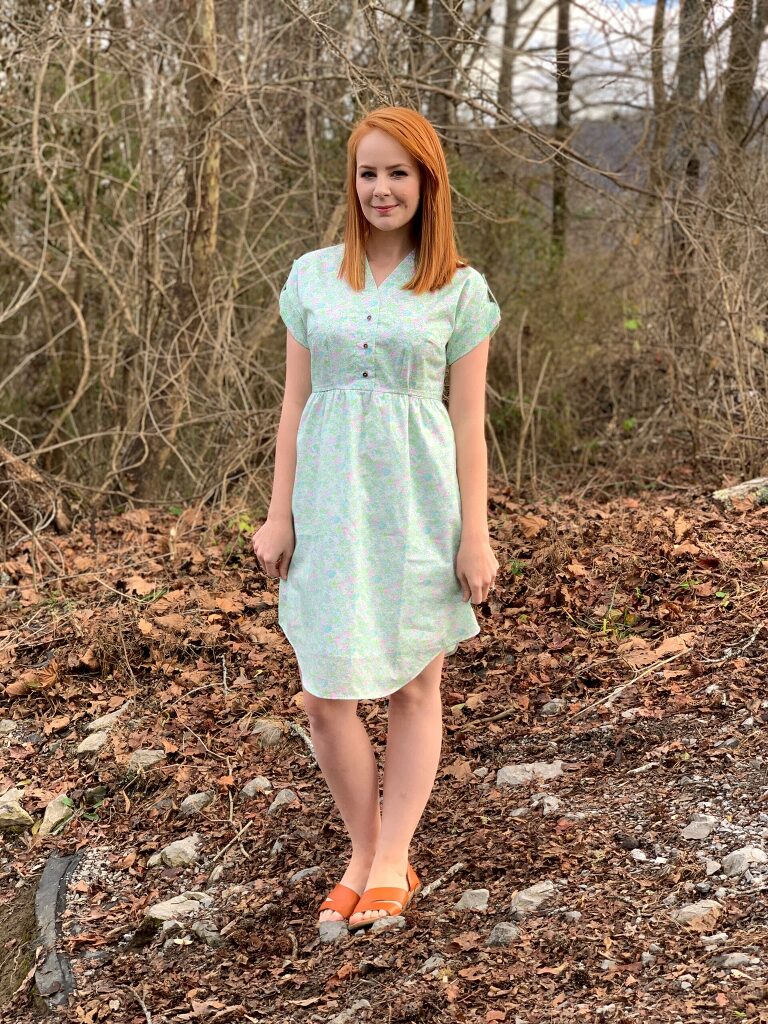 A fabric this light and springy needed to be paired with a garment just as airy, so I chose the Chalk and Notch Fringe Dress. I made one a few years ago before it had the size expansion, and for some reason I must have tossed the pattern, probably because we moved right after I had made the dress. Anyway, it worked out that I needed to reprint the pattern, because the C/D bust darting now included is a far better fit for me. Worth it!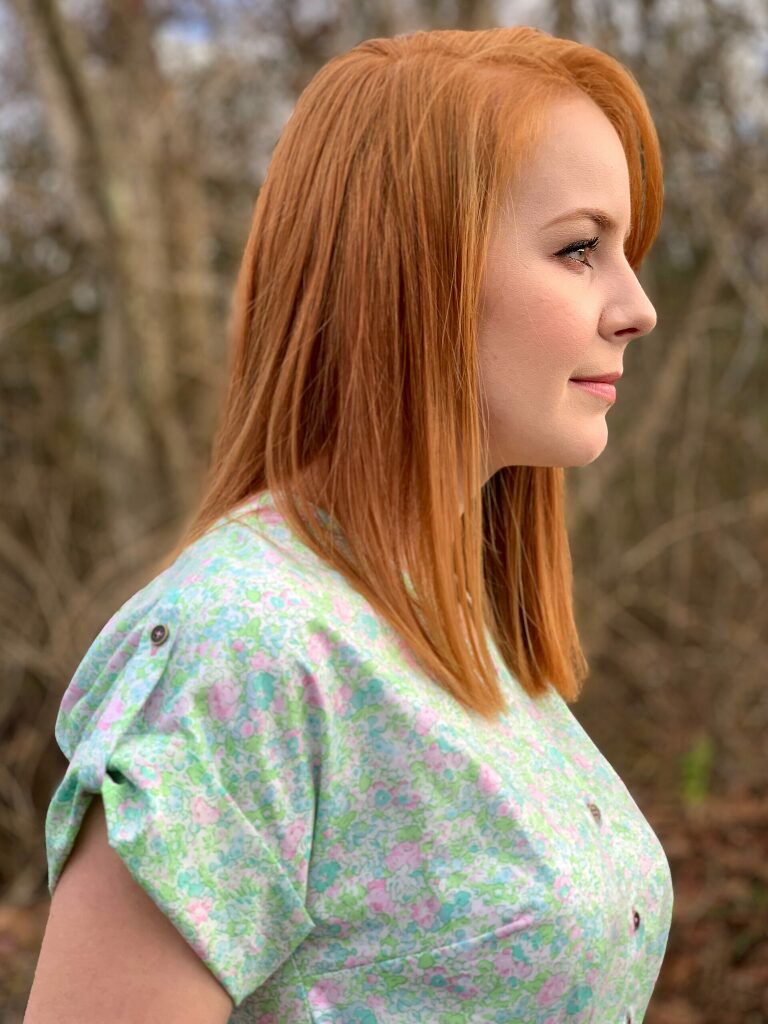 Because I was working with lawn this time around as opposed to rayon, I decided to underline the dress with my go to lining, Kaufman Vanessa Silky voile which behaves just like the lawn and is of great quality. Underlining is a bit different than "adding a lining" because the lining fabric is joined to the main fabric while still flat so that the two fabrics behave as one while sewing. The fabrics can be temporarily basted together to achieve this.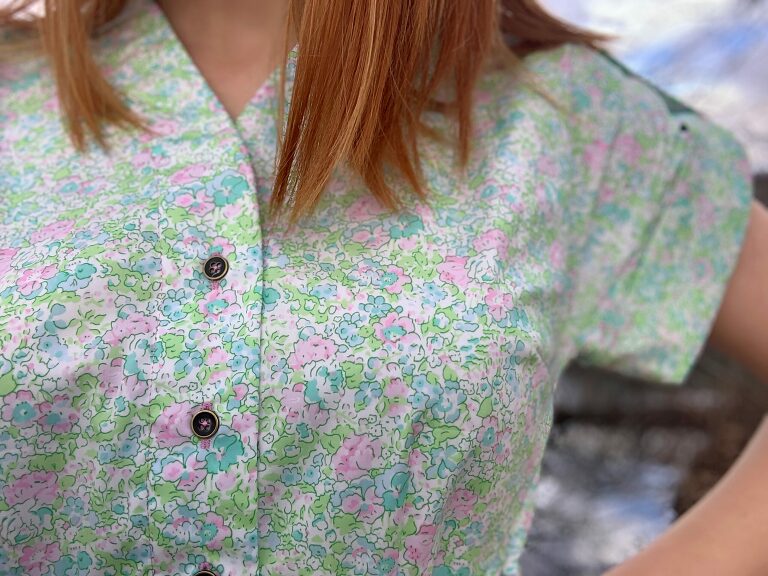 The skirt portion of the dress is merely "lined" because I wanted the lining to be shorter than the main skirt. They are attached together at the waist, but hemmed separately.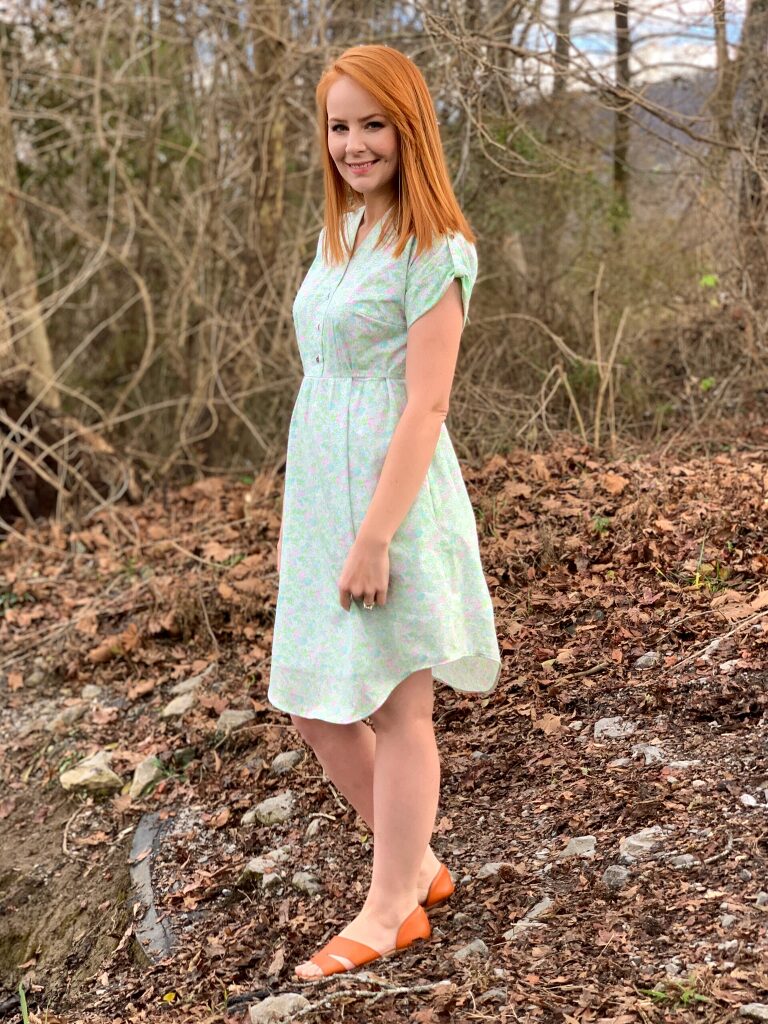 I do love winter. After living for so long in the seasonless state of Florida, I long for the quarterly changes throughout the year. My heart yearns for the change both in appearance and in temperature. That said, I am forever drawn to the lightweight fabric that is lawn, and it is most appropriate for warmer weather, at least when worn alone, and this dress has me longing for warmth  just so I can wear it often. The colors truly are so light and crisp! They make me thing of pink peonies growing among just emerging green grasses against a soft blue sky. Doesn't the thought alone make your heart sing?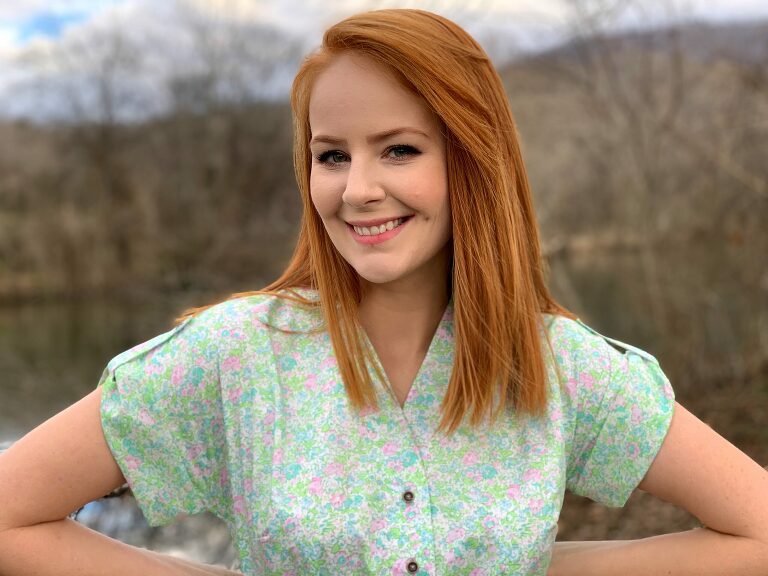 The other thing I really love about the pairing of this fabric and dress pattern is the vintage feel. Do you get that vibe? I knew the two would suit one another, but once I finished the dress I was really taken with how utterly classic and feminine and midcentury it felt. That really made me see the Watermelon collection differently.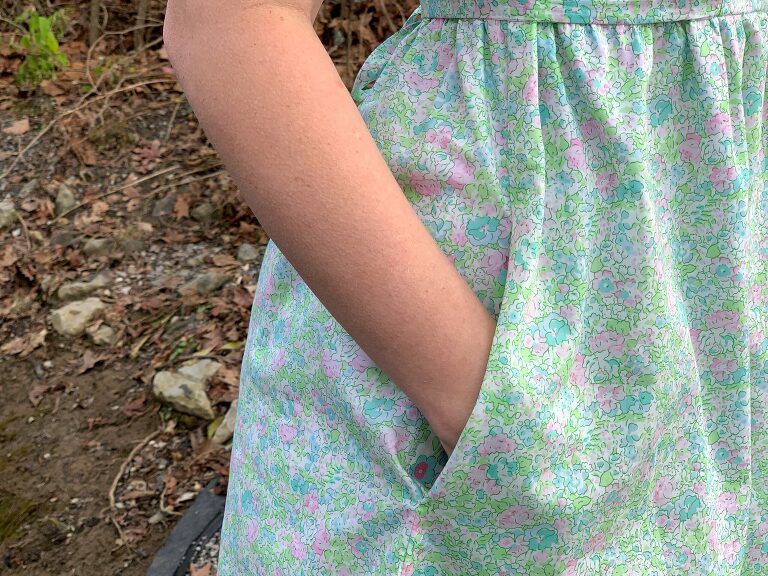 I actually have the other two fabrics, Betsy and Wiltshire, and I'm pairing them with this Claire-Aude for a second make. Its quite a different take than this, and I'm excited to be able to share that project with you in the next week or two.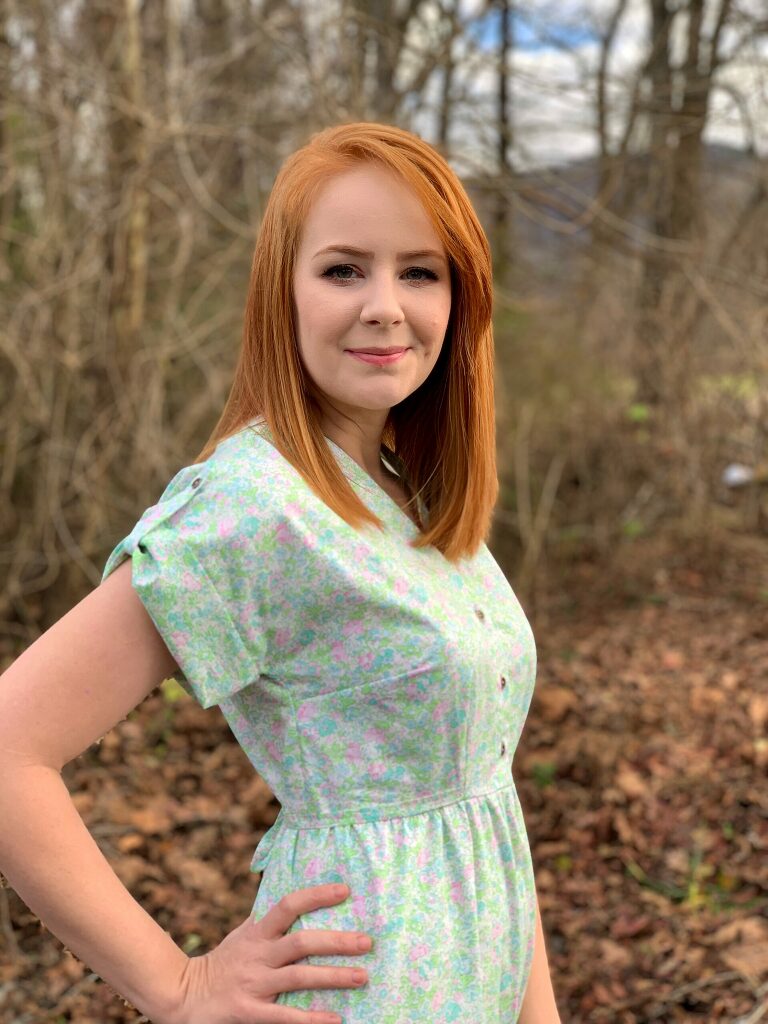 DuckaDilly exclusives always fly off the shelves quickly, and for good reason. Their recolorings are so original, fun, and impeccably executed. I say every time that I'm amazed Liberty hasn't tried to hire them on to their team because they truly are so good with color. If you prefer to purchase smaller cuts, DuckaDilly also offers fat quarter cuts! Those are fantastic for use in quilts or smaller projects!
See you back here soon with another make!
-Meredith