If there is one sewing related thing I can't live without, its Liberty to be sure. Liberty is a love story, and once you have a bit of it, it keeps you wanting more. It's the most exquisite fabric bearing the most beautiful prints that truly have and do stand the test of time. They are wonderfully classic. One of my all time favorite prints is Wiltshire which has been recolored so many different times over the years, and is a popular choice for shops that create their own exclusive collections. DuckaDilly has done a tremendous job giving this instantly recognizable classic new life many times over, and today I've chosen one of those recolorings to feature here.
Cue Wiltshire Coral/Blue. It has an unusual base color- a blue with grey undertones which provides the perfect background for the pinky coral and yellow berries to pop! The leaves are a jade or deep teal shade that is an excellent contrast to the brighter colors.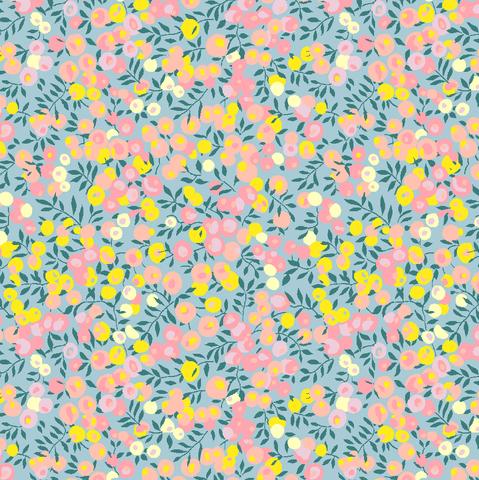 As I thought about this fabric, I really wanted to create a versatile piece that would span the seasons. I could pair it with lighter shades in springtime, and during winter which is now, I could also pair it with darker shades like deep emerald or navy for a dramatic look. So it decided a skirt was the perfect project. I reached for one of my most favorite skirt patterns, La Parisienne en Ete, a French pattern with the perfect pleats and, of course, pockets.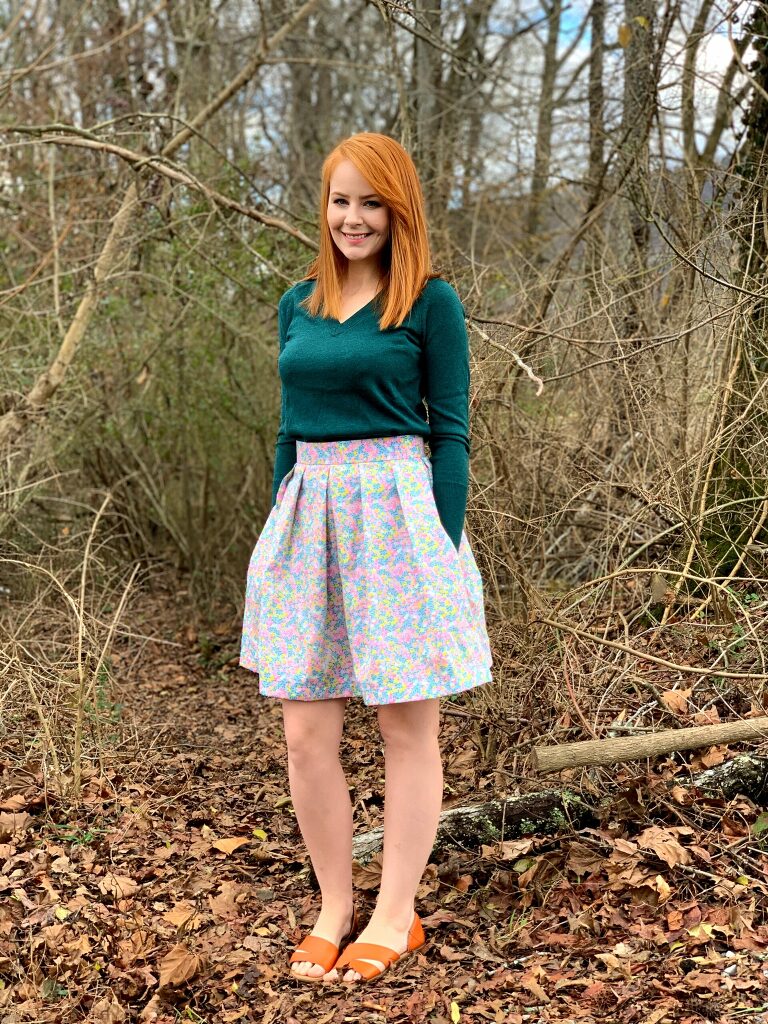 I love the classic silhouette of this skirt. The fit and flare look is one that I prefer for skirts and dresses alike. I have used a full lining in my go to fabric, Vanessa silky voile by Robert Kaufman. I love it because it behaves just like lawn but for a much lower price tag. I'm not willing to sacrifice quality for price, and this is great on both fronts.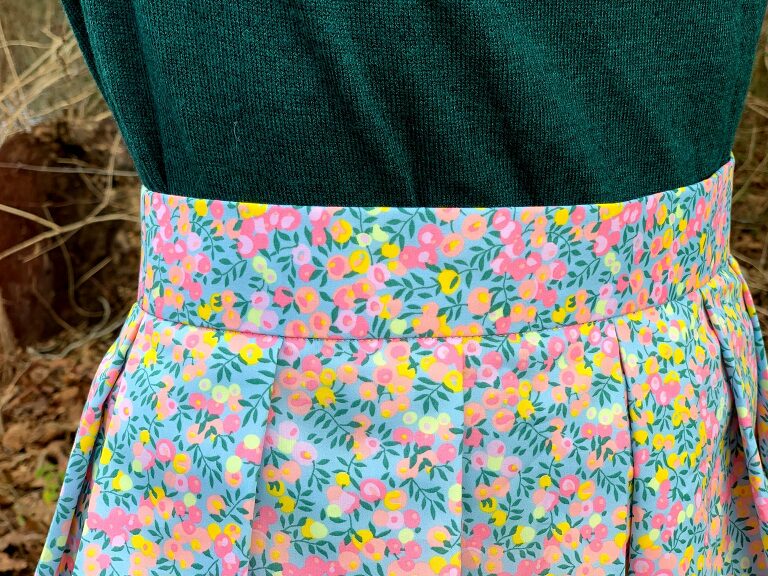 The skirt is such a great way to showcase a favorite print, and I think it allows the Wiltshire to really shine. Isn't it the prettiest print?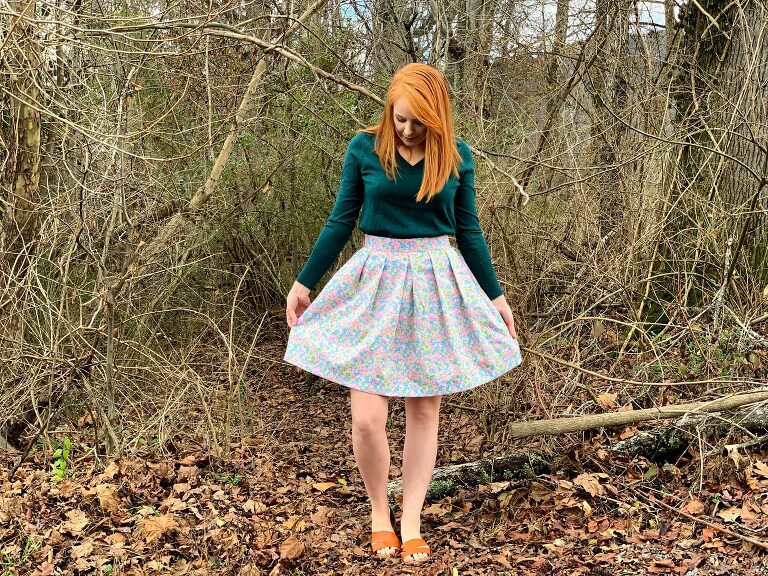 It has these big, dramatic pleats all the way around!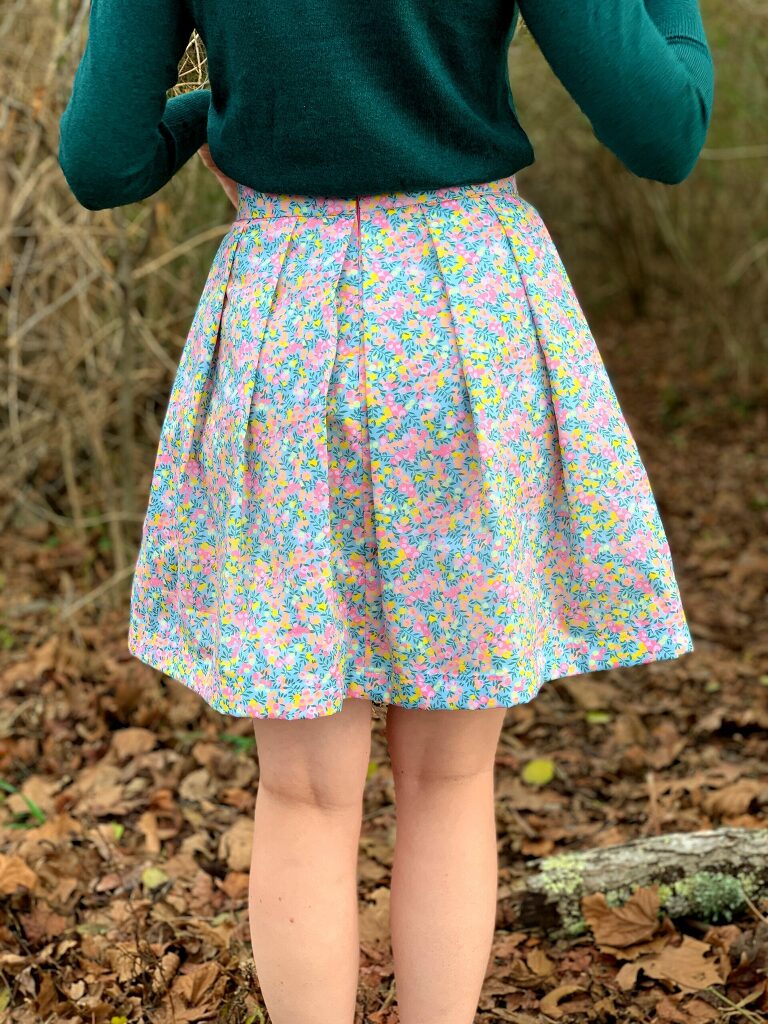 I really do appreciate being able to wear flowers all year long. I mean, I love all of the seasons and can live without blooms out of doors, but if I had to put away the flowers in my wardrobe in favor of blacks and grays for any amount of time, it would depress me quickly. This girl's gotta have color and lots of it!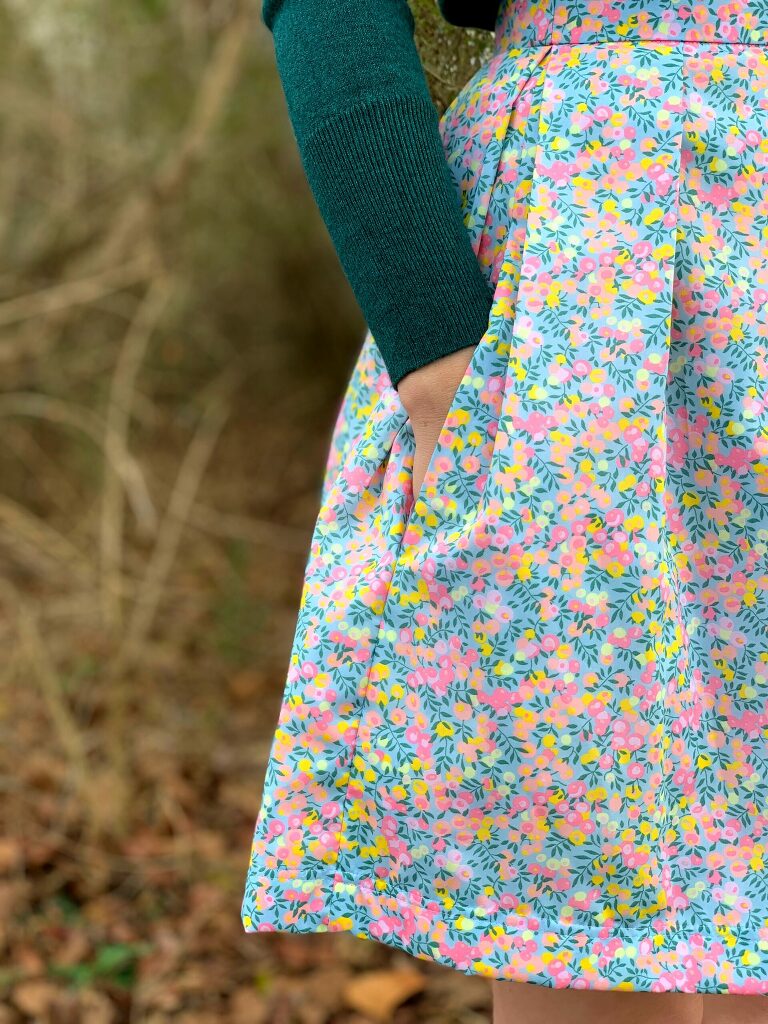 I don't get paid to tell you about this fabric, I'm just sharing the love here. If you'd like to check out DuckaDilly's gorgeous selection of exclusives, you can find them all right here.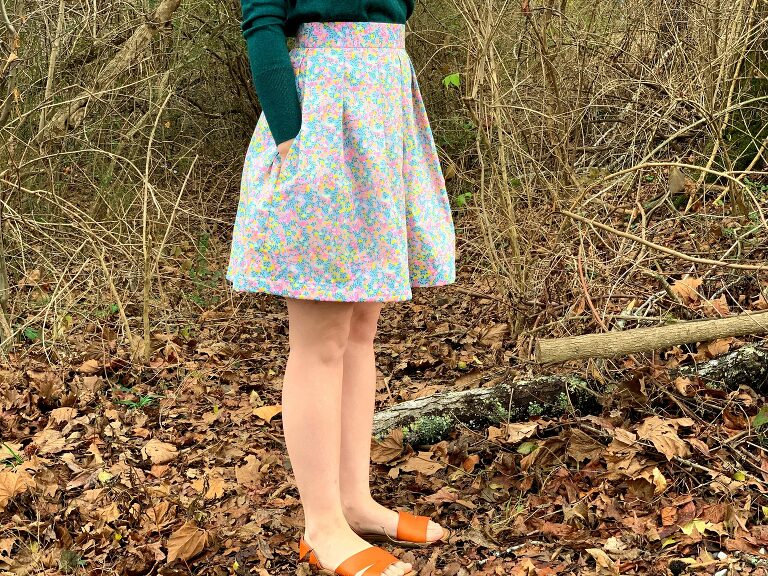 See you here again soon with a new project!
-Meredith