So much is happening around here these days it's almost difficult to know where to begin! We just got a call this evening that our counter offer for a home was accepted. It was a little crazy because the market is absolutely insane in our county (think 2 day turnaround on houses, 2005-esque), and the seller we were negotiating with was not budging a bit. Still, the whole process was covered in prayer and I believe it worked out as it should. I'm excited to close soon and finally have some stability. I feel like such an adult. And I cannot wait to show you pictures!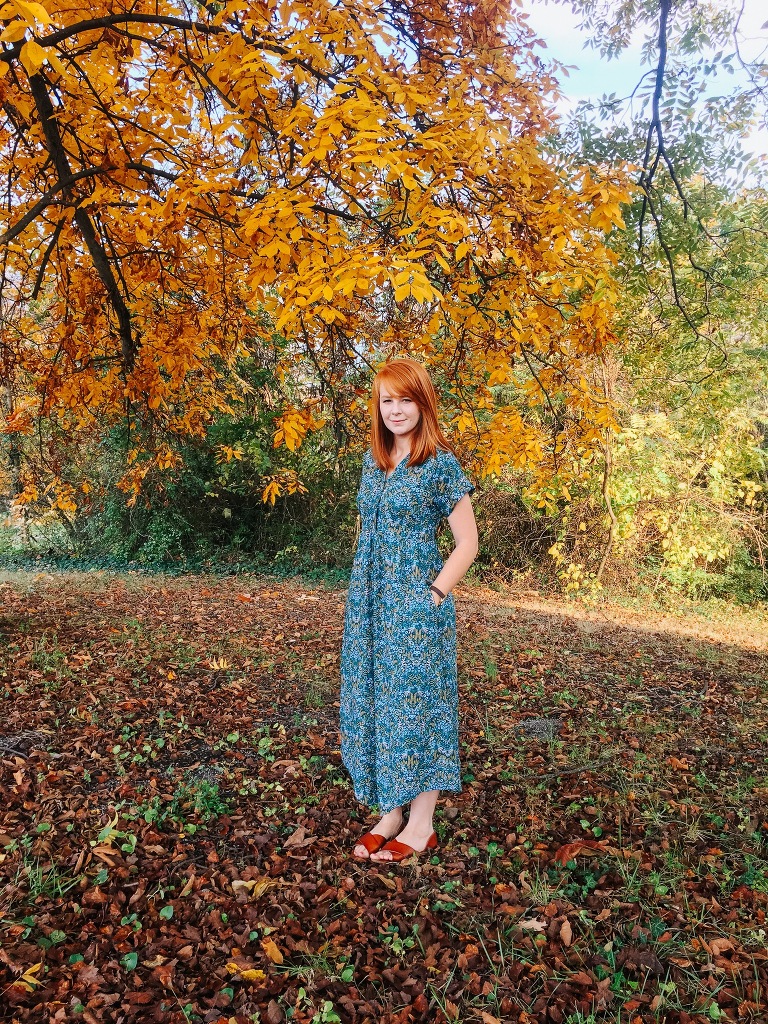 I have been sneaking in bits of sewing time whenever possible, though it's probably the least I've done since I started sewing 8 years ago. Still, baby steps are progress too, and it keeps me grounded and feeling refreshed when I can get some machine time. I made a Fringe (almost) maxi dress for myself out of this gorgeous Rifle Paper Co rayon. I hope their partnership with Cotton + Steel NEVER ends. The pattern is the newest release from Chalk and Notch.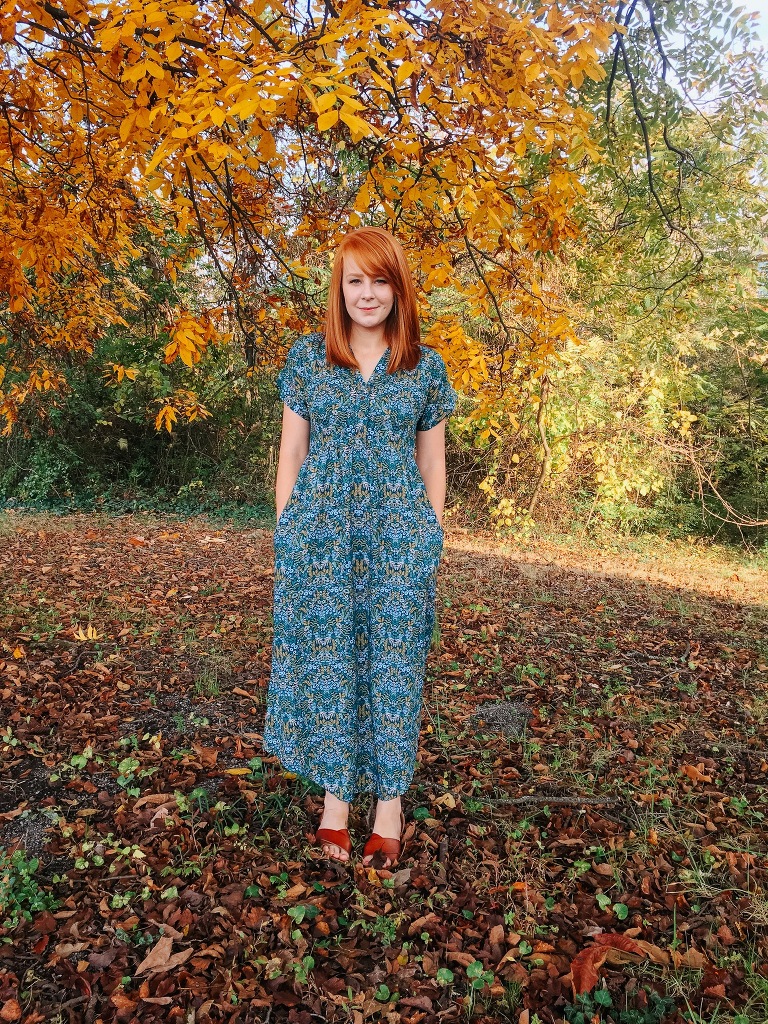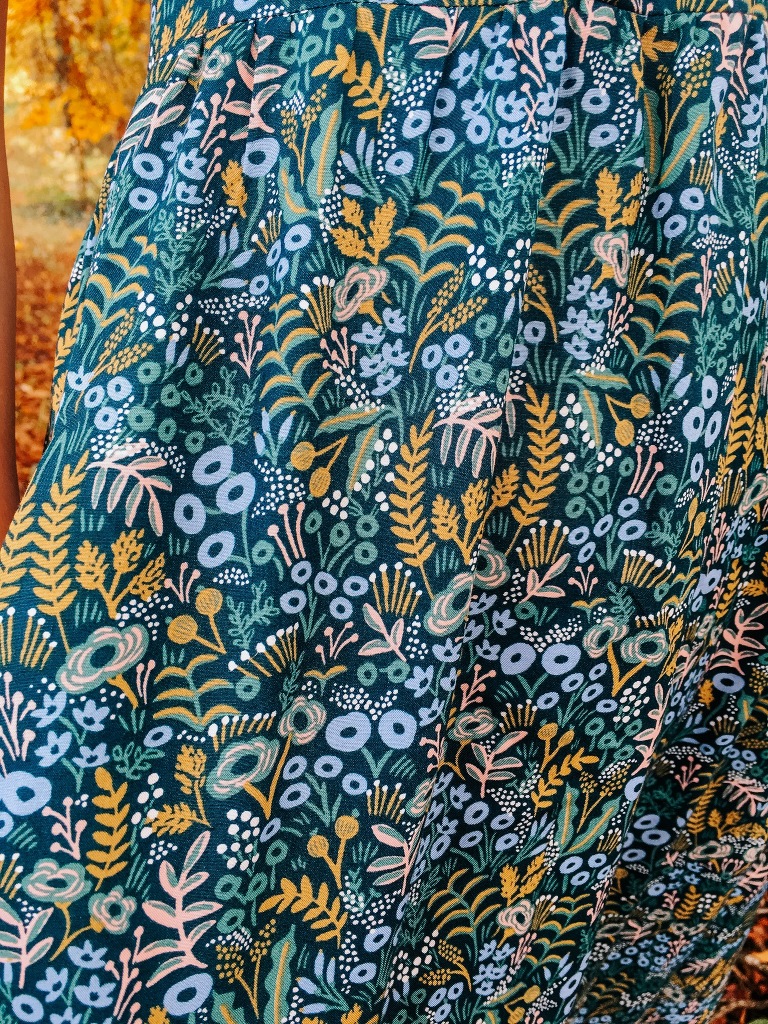 It was an easy sew, which is exactly what I needed. I opted to make the maxi version, and there are some things I would do differently next time. First of all, I made mine too short. I believe the recommendation was to lengthen the skirt by 16″ and I totally measured myself wrong and decided I only needed 12″. I was wrong. The other thing I would change is that for a maxi, I think the shirttail hem is weird. I would go straight and it would just be way easier and look more normal to my eyes. Do you think the shirttail hem is weird at full length? Here it's not bad because it's ankle length and I could get away with saying it's that way on purpose.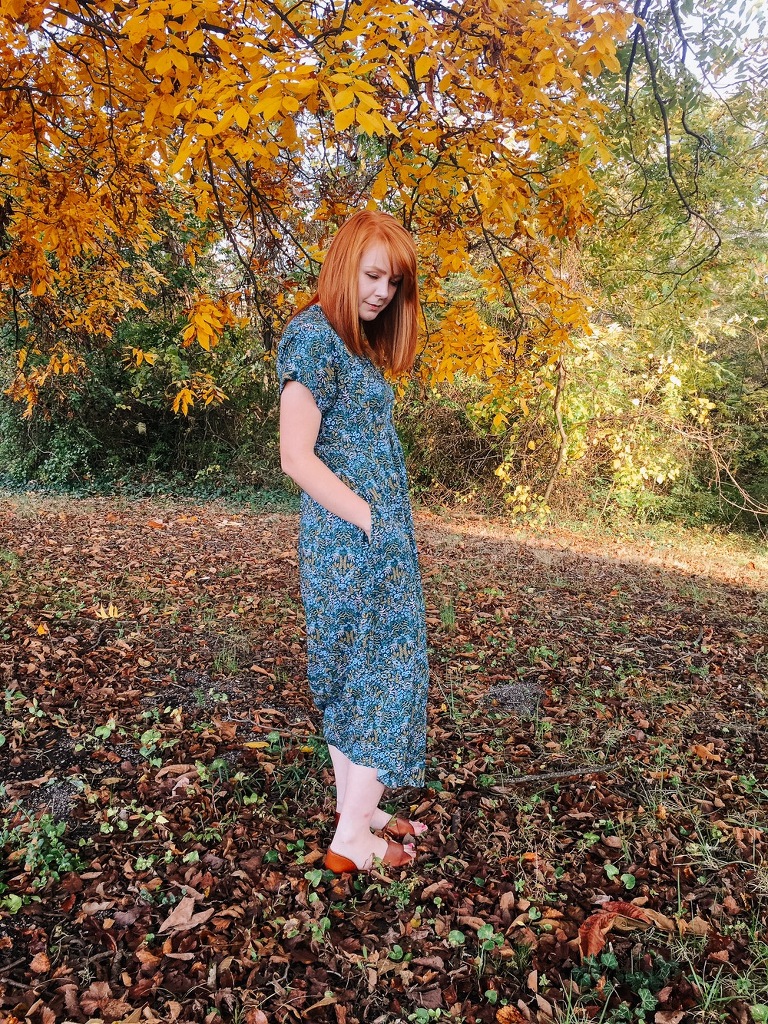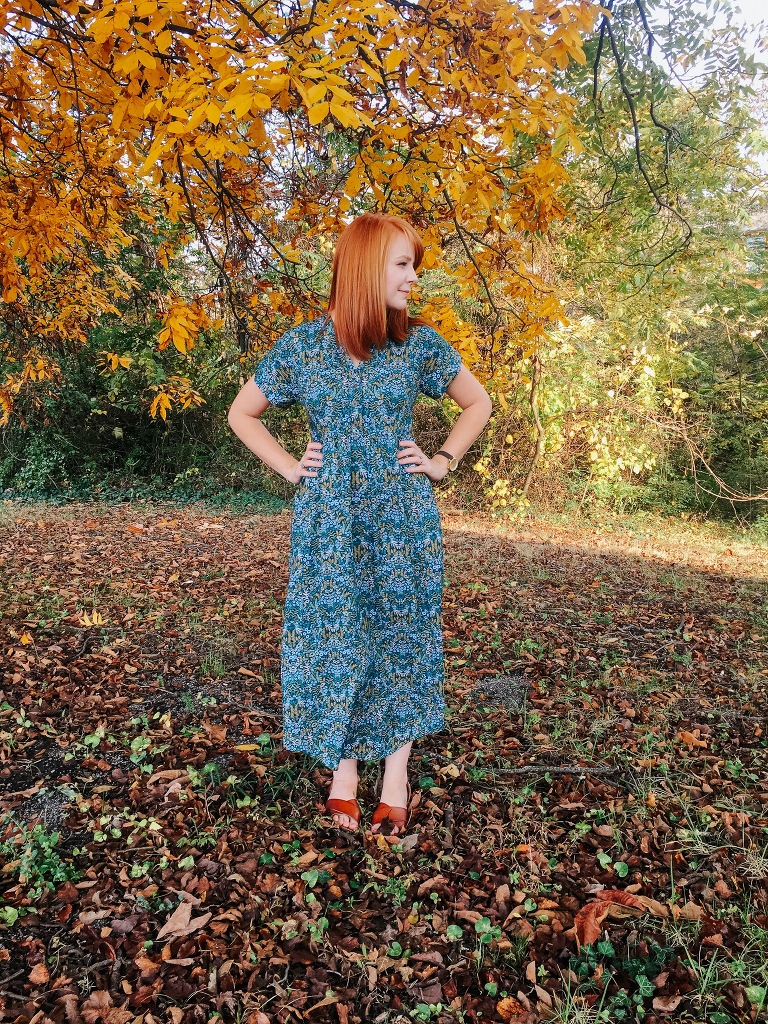 I love that this pattern includes pockets! I often forget them so I'm excited when a pattern just includes them. I never ever regret adding pockets.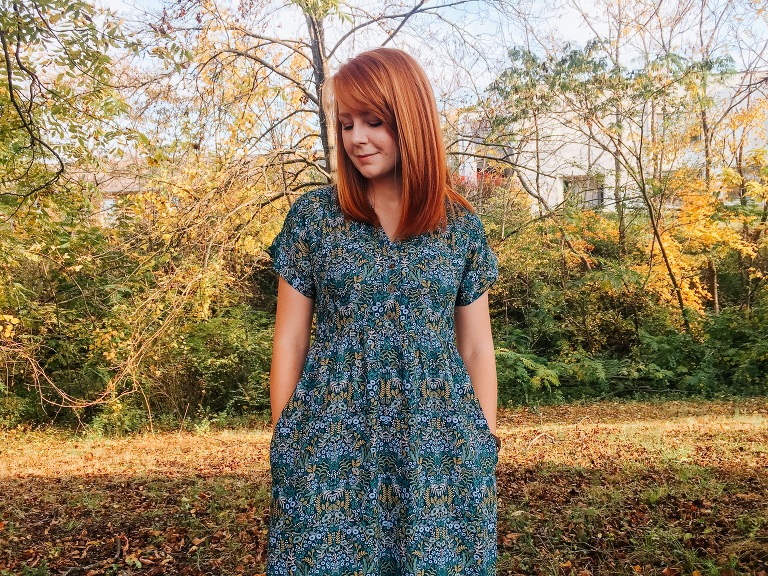 I love the simplicity of the dress. It's an easy fit and I think it looks lovely relaxed and cinched with a belt, though it does come with an optional tie. I decided to forego the built in ties because I thought my pattern would look better broken up with a leather belt which I'm not sporting here because it's packed away in a box somewhere.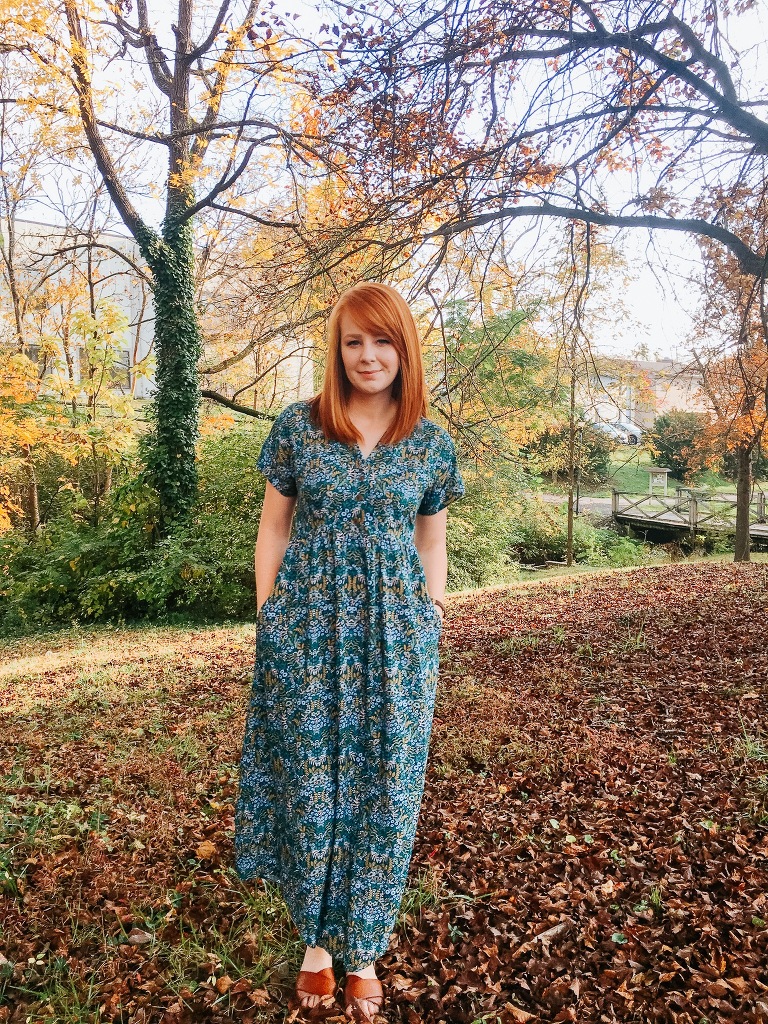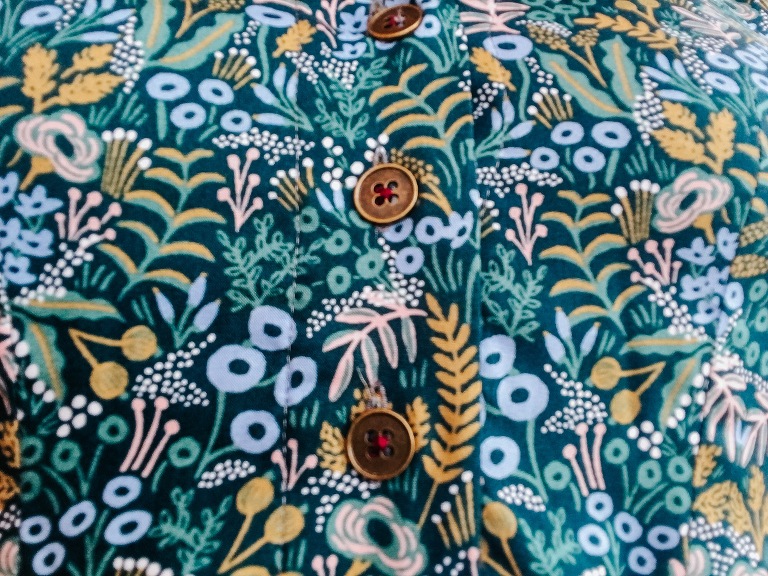 One thing I'm going to start doing here, and I'll go back and do this over time, is rating patterns. I have sewn so many garments, I could easily have a catalogue of short reviews that include ratings on clarity of instructions, ease of assembly, fit, and perhaps a few other things. So here are my concise thoughts:
Instructions are clear and I'm thrilled it came with a printshop version. (More on that later)
The pattern went together easily and without any hiccups or discrepancies
The fit is accurate and flattering on all shapes (I've seen this pattern on lots of people on Instagram and it suits a lot of women!)
At only $12, it's priced perfectly. I get so irritated with $16+ patterns that are nothing but basic. This is a deal!
Other thoughts: I'm very happy with the Fringe Dress. I think it would also make a really lovely maternity pattern.
Would I recommend this pattern? Yes
Alright! There's my first nutshell review. I'll do this with some other patterns and get a catalogue going for easy reference!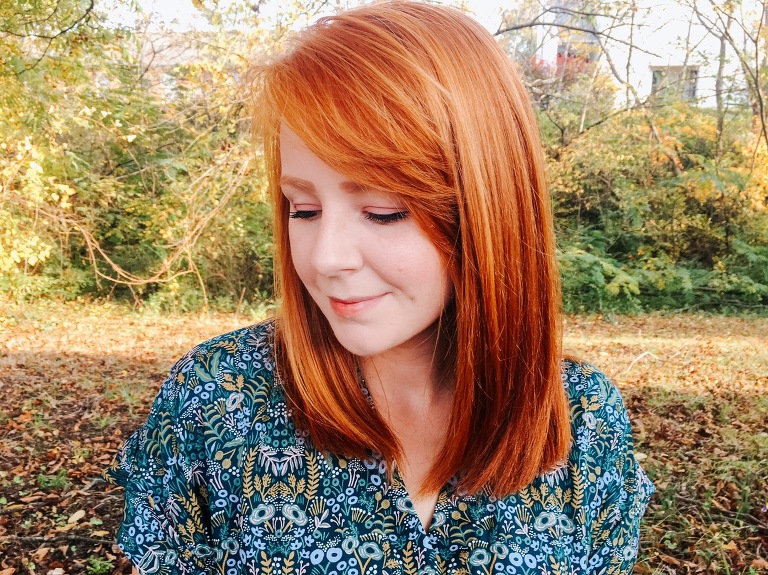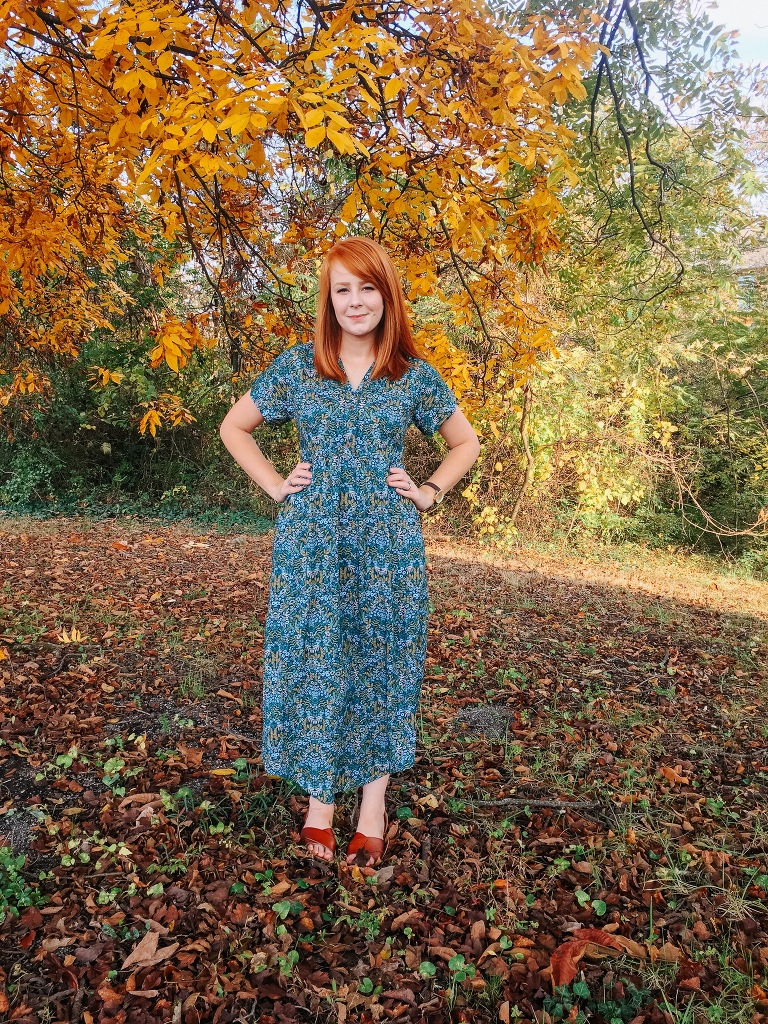 I'm finishing up some shirts for a sweet little boy and I've also made some bow ties and other things I need to post about. I hope to be more consistent. I love this space and I don't like when these unexpected things happen that keep my away.
I do hope this post finds you well!
-Meredith