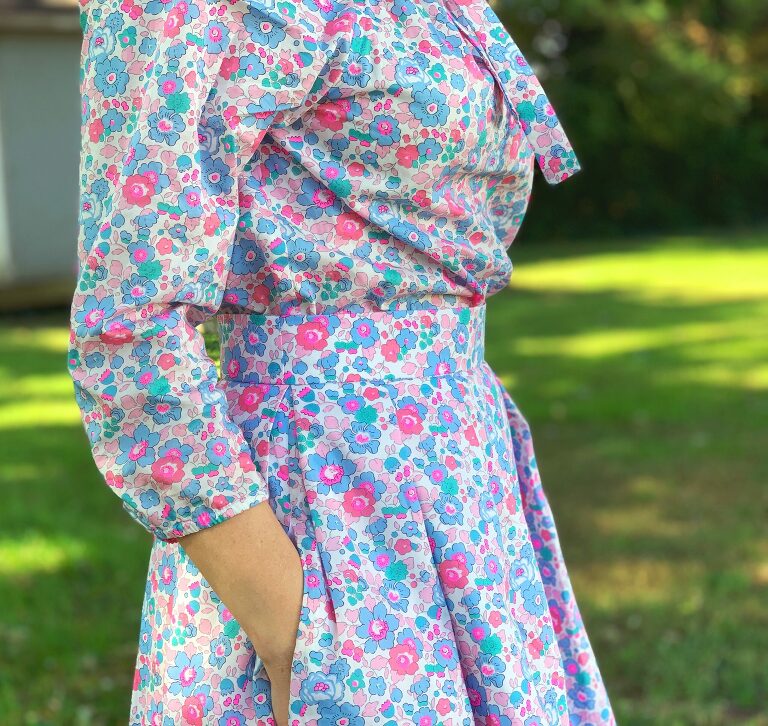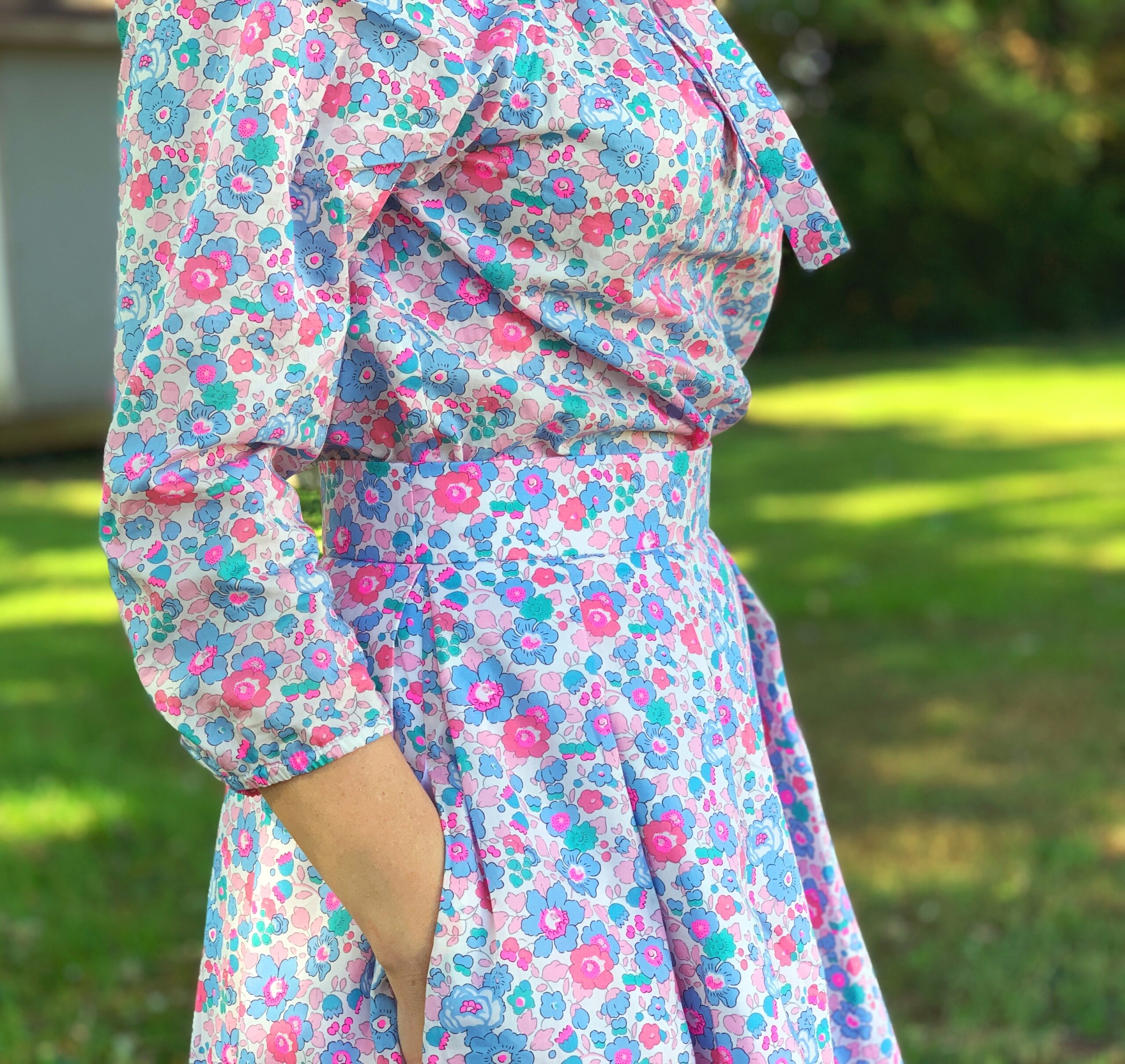 Sometimes a fabric comes out and you just have to snatch it up and cut it as soon as it is dropped on your doorstep. Sometimes it really is that gorgeous. Such was the case with DuckaDilly's new exclusive coloring of Liberty's iconic print, Betsy. The colors definitely give me Saved by the Bell vibes, and I'm totally here for it.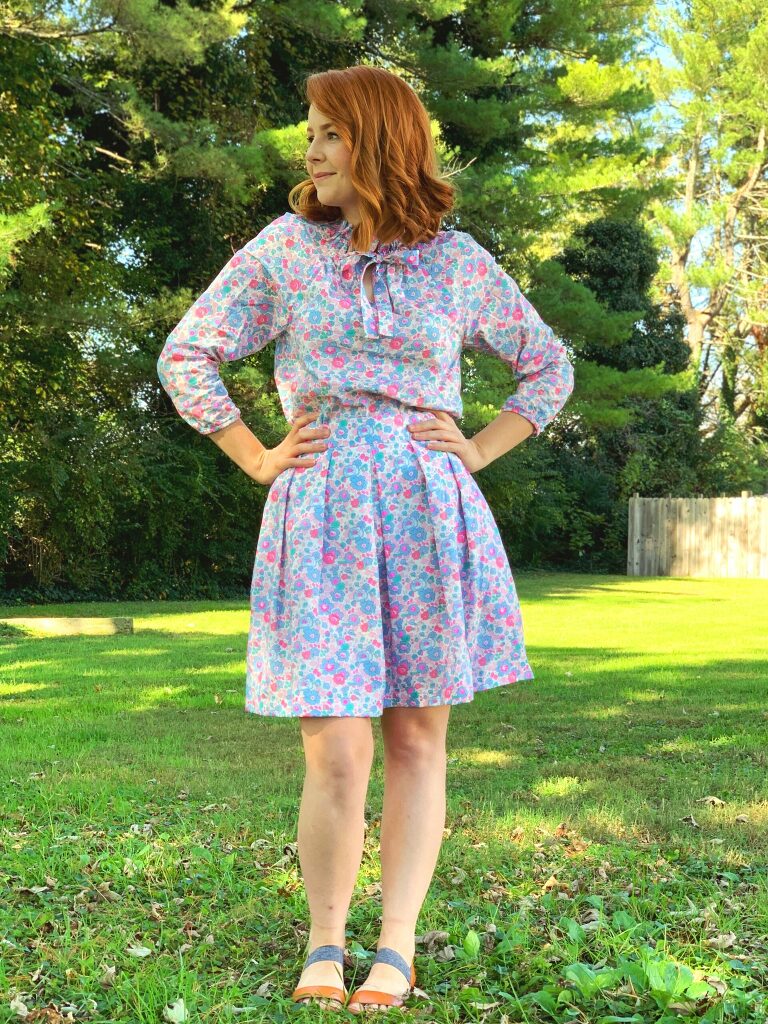 I'm no professional photographer, so in case my pictures aren't showing it, this beautiful iteration of Betsy has bits of periwinkle, neon pink, teal, light pink, and rosy pink. Its very light and bright, and so happy. Though the print comes off as
"cool" in tone, the colors are quite saturated, which really makes the whole thing quite lively as opposed to a low volume or pastel. My flower and color loving heart is all about it.
As we enter fall, and also since I'm nursing a baby, I'm definitely appreciating good transition pieces that can work in a variety of ways. I decided to make a Wilder Gown (the blouse version) and pair it with my favorite skirt pattern, La Parisienne en Ete. I wanted to be able to wear them together or apart (ie, wear the print more without repeating outfits). Here, they are paired together and look like a vintage style dress. I wish I had some cute hot pink heels to wear this with, but you get sandals which are quintessentially me.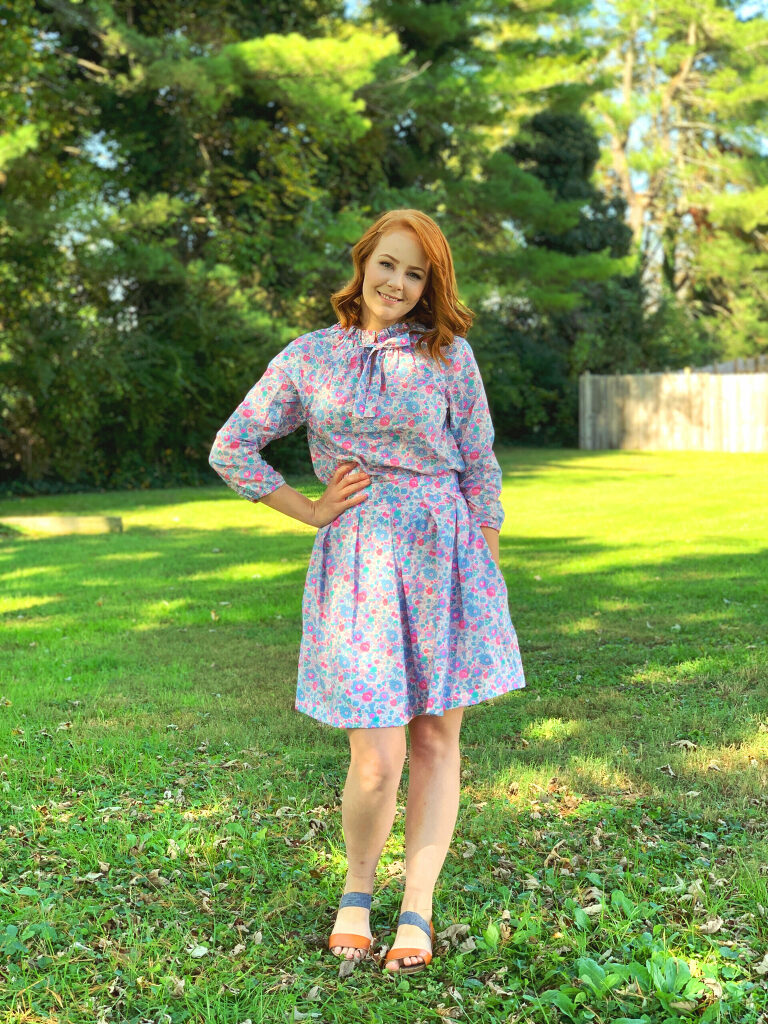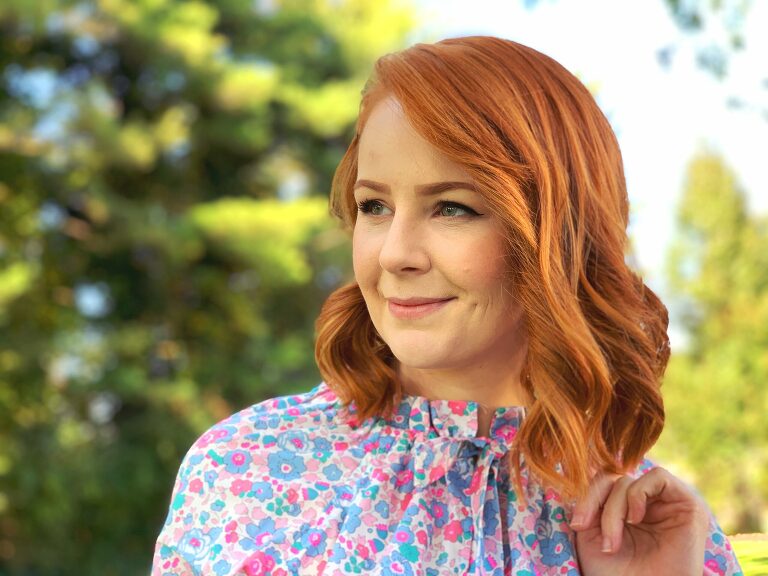 This is my first time making the Wilder top, which went together super quickly, and is a great effortless piece in the wardrobe. It looks very put together without being fussy. I actually wore it to church yesterday with a pencil skirt, ankle boots, and a blazer. It was chilly outside! I then changed into jeans and a blazer which you can see here.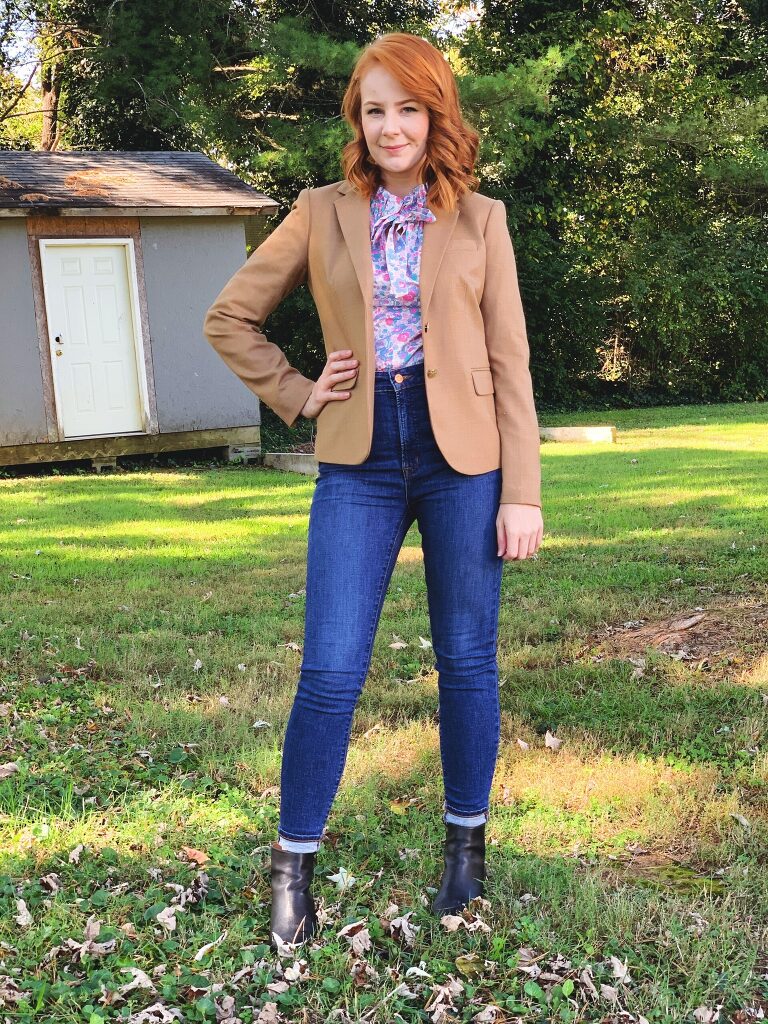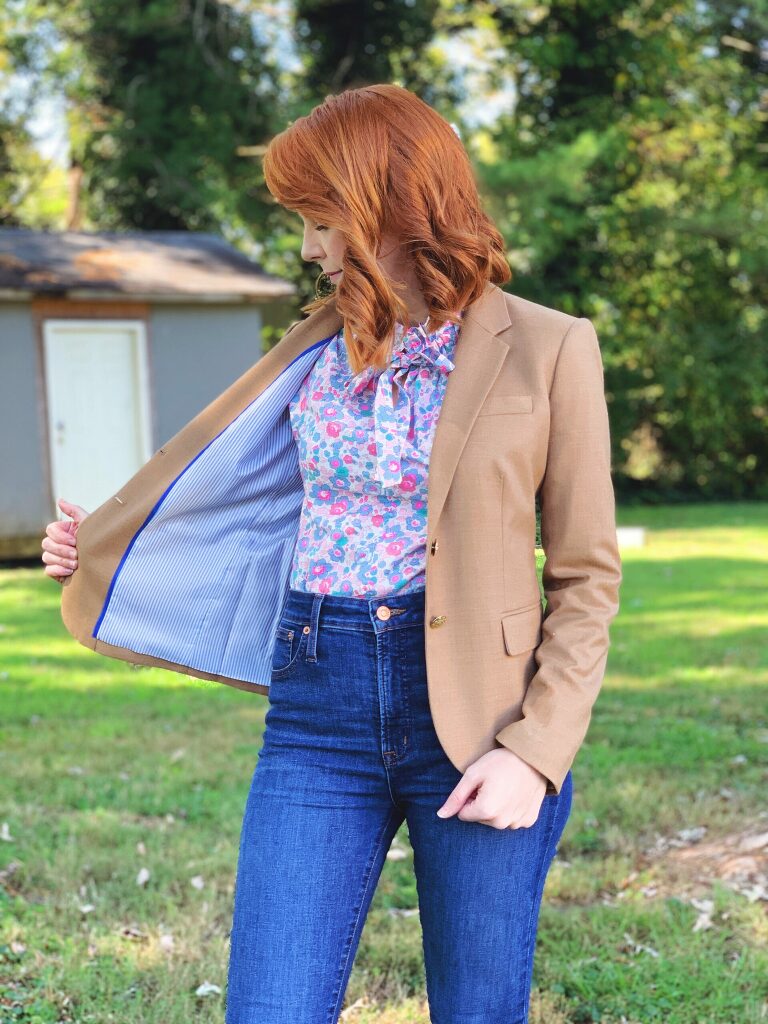 It looks great tucked in or out. The length is perfect either way!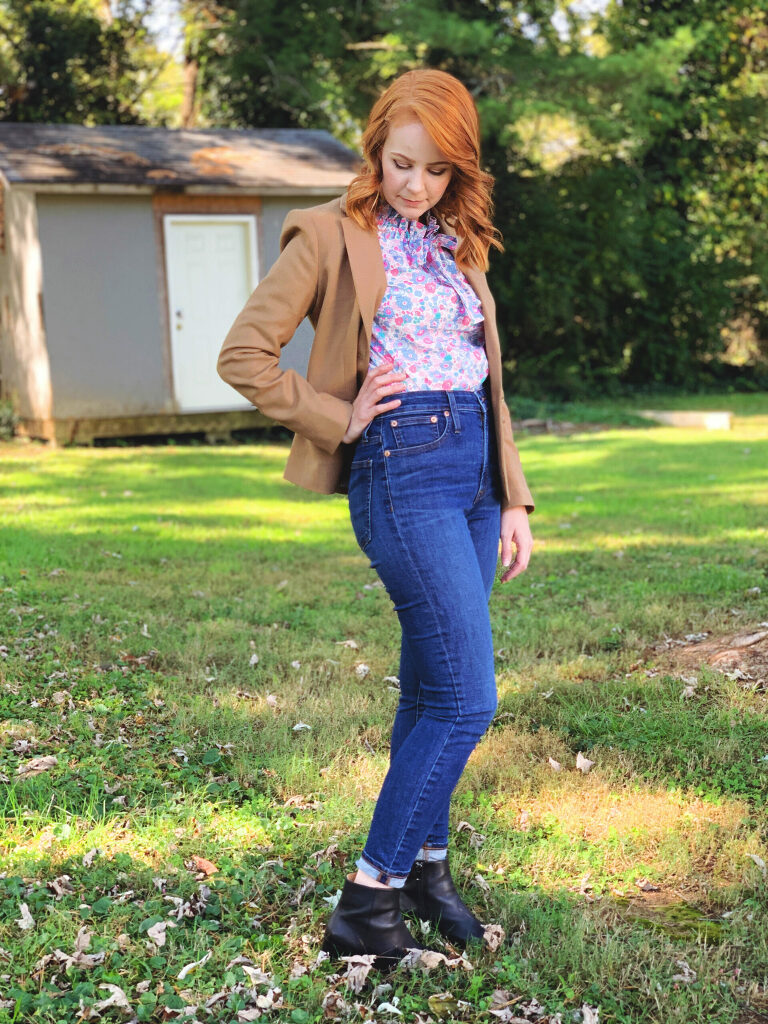 The neckline is the most magical part of this blouse, and the part that the eye is quickly drawn to. This top doesn't have any kind of darts, but instead gets its shaping from the gathers at the neckline. I was honestly a little skeptical how well that would work for me, but I'm pleased to report that the fit is wonderful. The tie can be worn open or tied up, but I think tying it into a bow gives it a more polished look whereas an open neckline would have more of a boho vibe.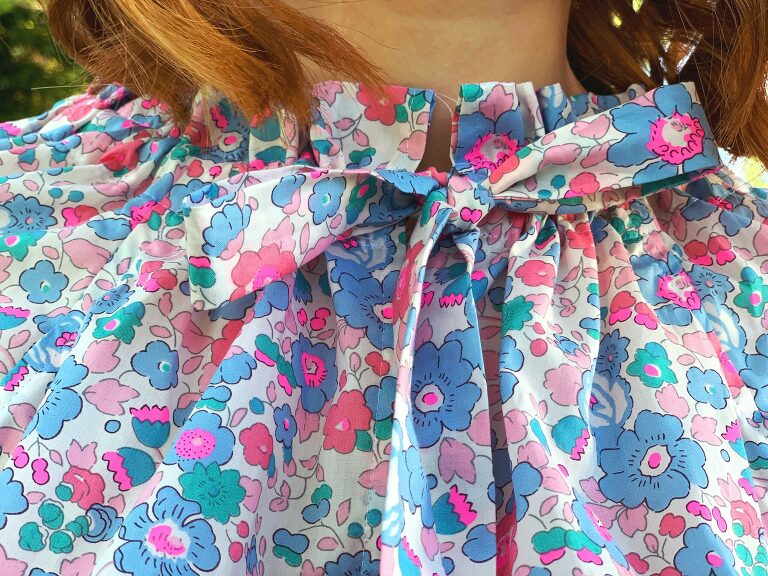 I've talked about this skirt pattern a few times (here , here, and here). I just love it. The fit is great, and I love that I can wear it all year long be it with the matching top, a chambray button-down, or with a sweater. It is fully lined, and most importantly, it has pockets! This fabric is the lightest and brightest one I've used with this skirt pattern, and I'm happy to tell you they are perfectly suited for one another.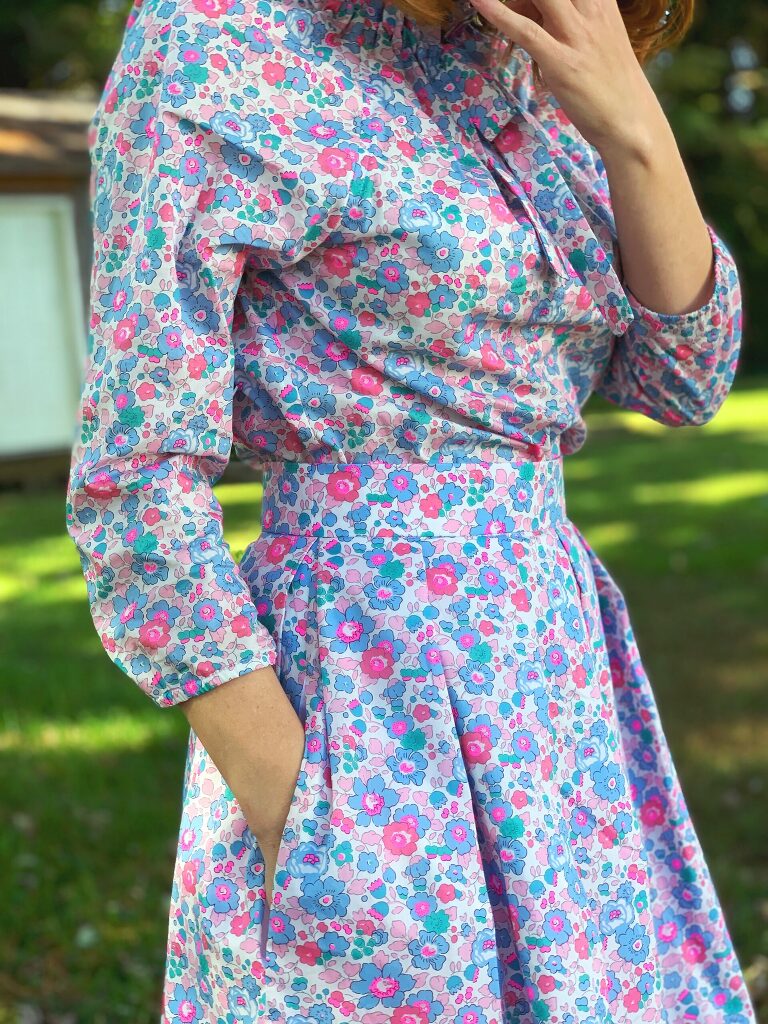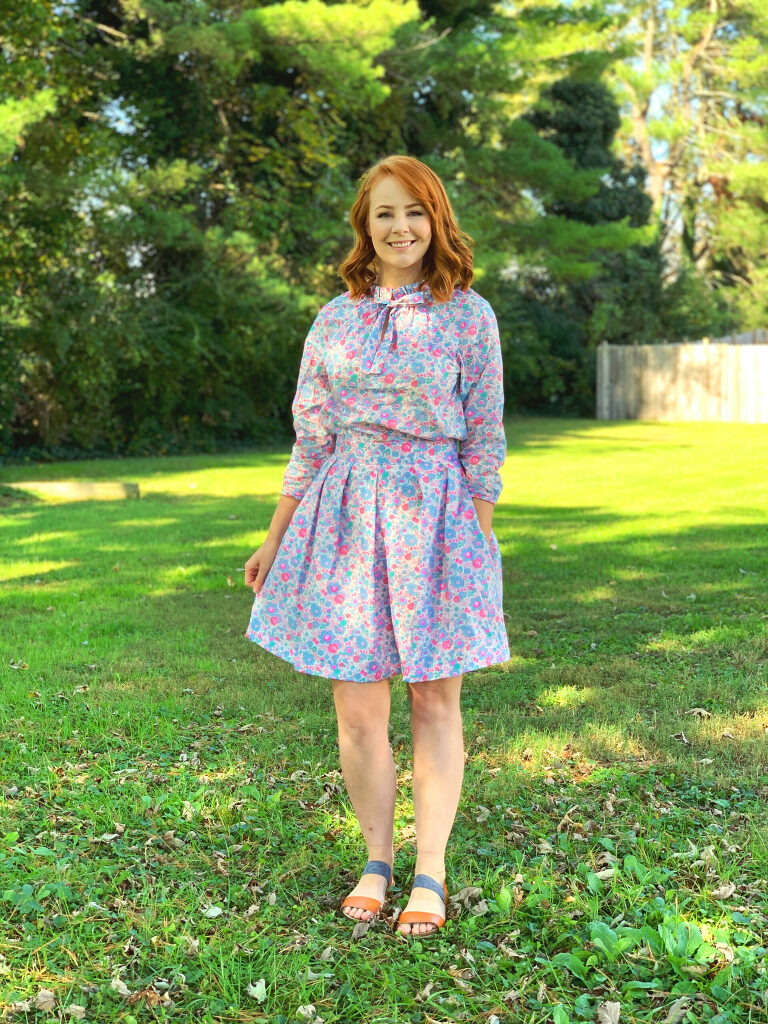 This Betsy Neon Bloom was a zero regret, fast finger purchase for me, and if you'd like to pick some up before it sells out, you can find it at DuckaDilly. I think it would love to come live in your closet or in a project with you too!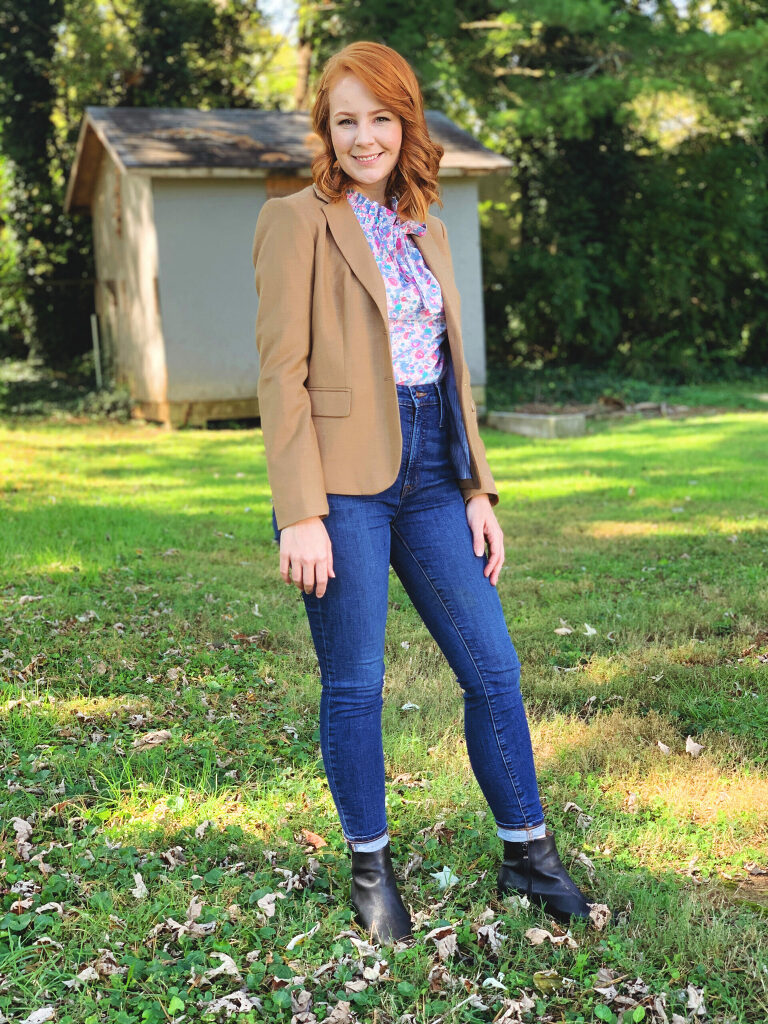 see you back here soon!
-Meredith
this is NOT a sponsored post.