Did you have a great Labor Day? I think this is the first time we've really celebrated the day because for the first time, my husband has a job that recognizes holidays! We went to Cades Cove in the Great Smoky Mountains National Park. We saw the sun rise over the mountains on our way there, and the whole day was filled with the beauty and majesty of creation. That might sound dramatic, but every day, every view of the mountains takes my breath away. We saw a mother deer and her fawn up close, some mules grinding sugar cane, and a bear just yards away. It was awesome!
Onto crafty things! I don't know how you go about planning projects, but I'm often inspired by a fabric and then plan a project around it. I just really like pretty things, so I suppose this method works well for me. When Liberty debuted its Autumn/Winter collection, my eyes were the size of the moon. I found nearly every print so stunning and rich, and once I found out that it was inspired by Renaissance art, it made perfect sense as to why. I would classify that as my favorite period of the arts; I love the decadence and grandiosity of the Renaissance period. I grew up with the Ringling Museum closeby, so I was able to see many of these beautiful works up close, and this collection truly is like being able to wear something from the period.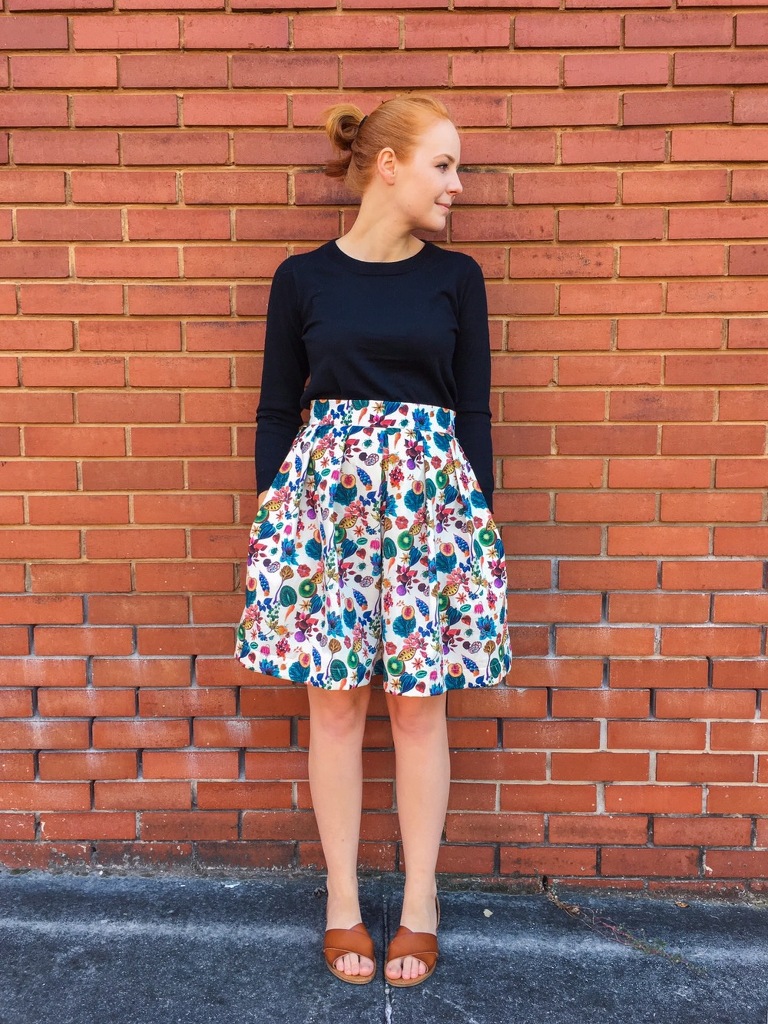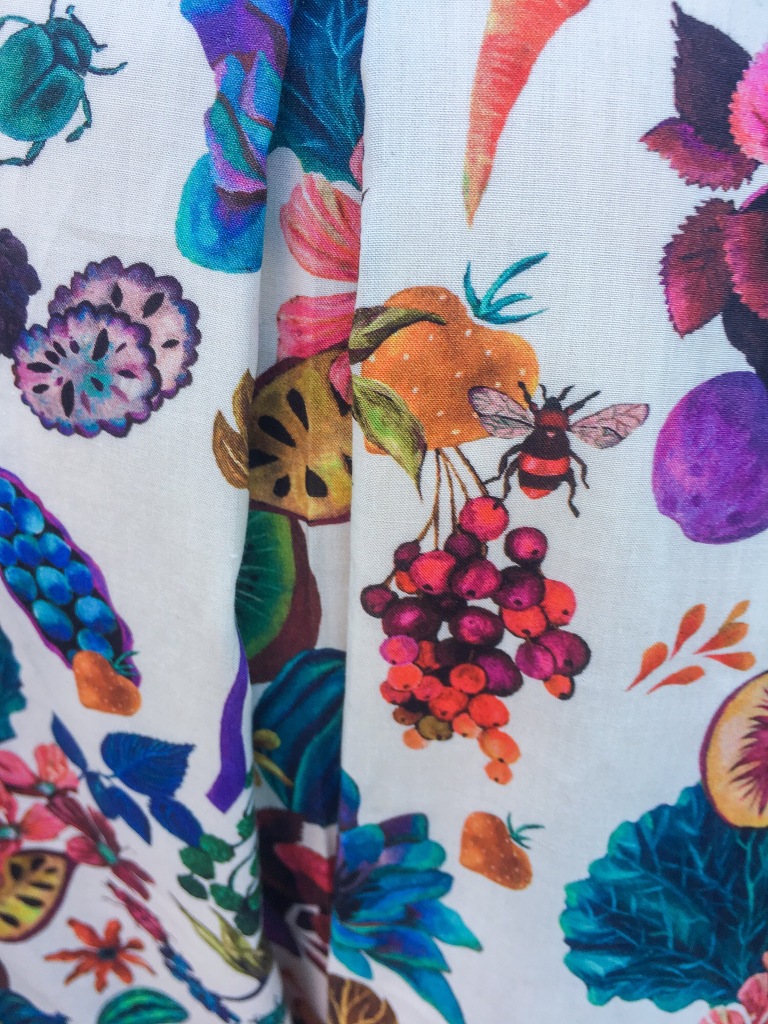 The fabric that really caught my eye was Floral Earth from DuckaDilly. It contains the fruit (and bugs!) that so many Renaissance paintings portray, and all the lush colors with it. I love it!!! I knew I wanted to make a skirt with it, but I wasn't sure what kind. I tossed around the idea of box pleats, but I ended up making La Parisienne en été. I'm so glad I did because it's the perfect skirt pattern, as I mentioned here.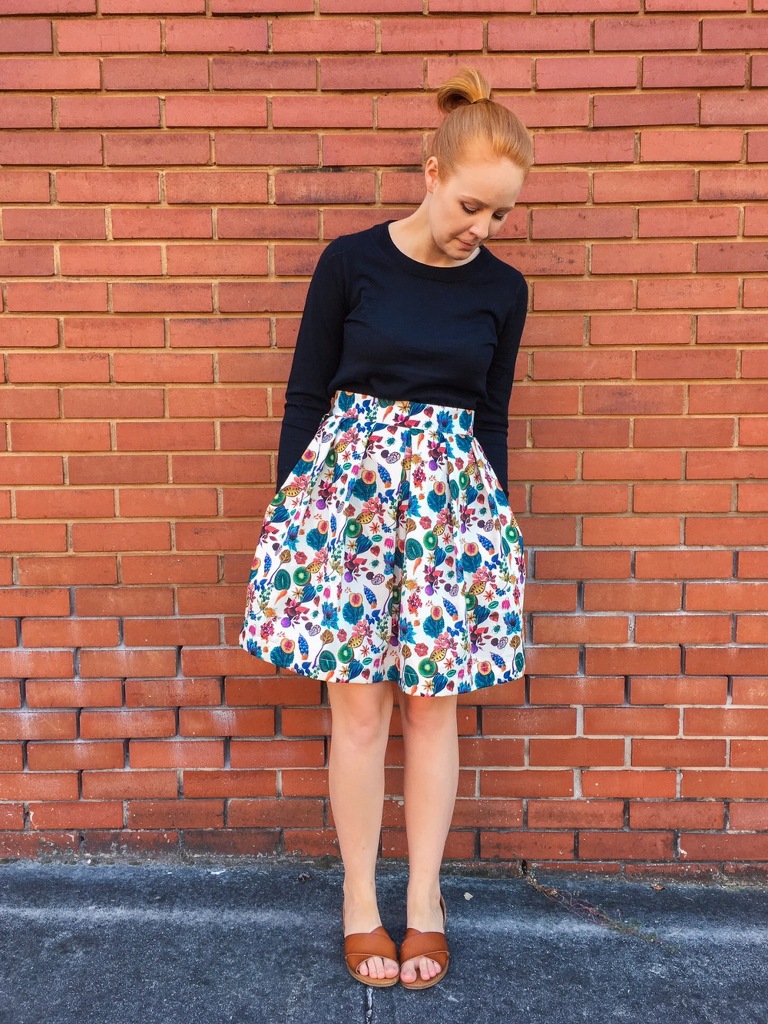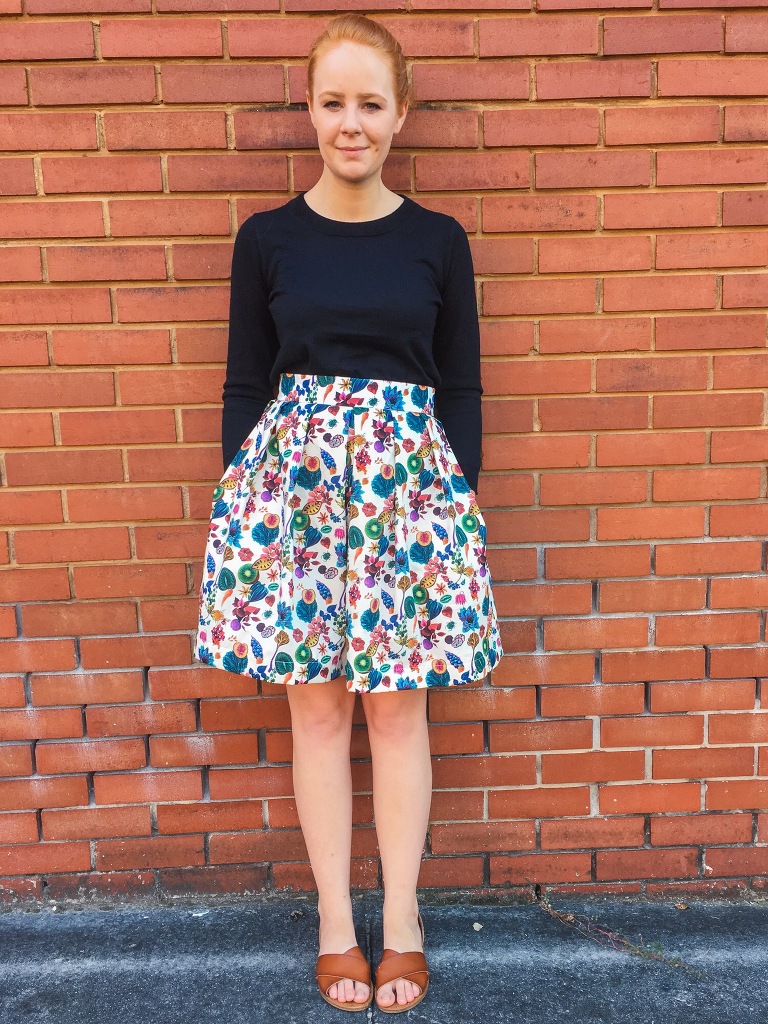 This above-the-knee version is exactly as the pattern goes. It is fully lined with my go-to lining, Free Spirit solid voile in Toast, which is a great nude color that goes under absolutely everything (find it here).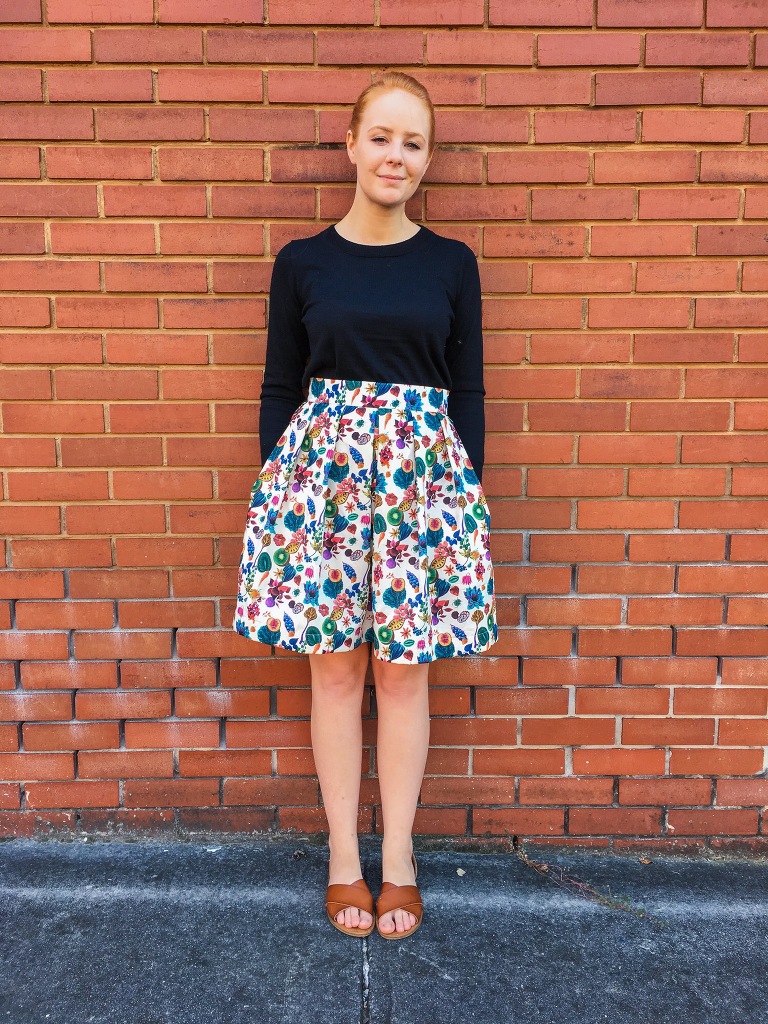 Like my maxi skirt version, this baby is going to get a ton of wear.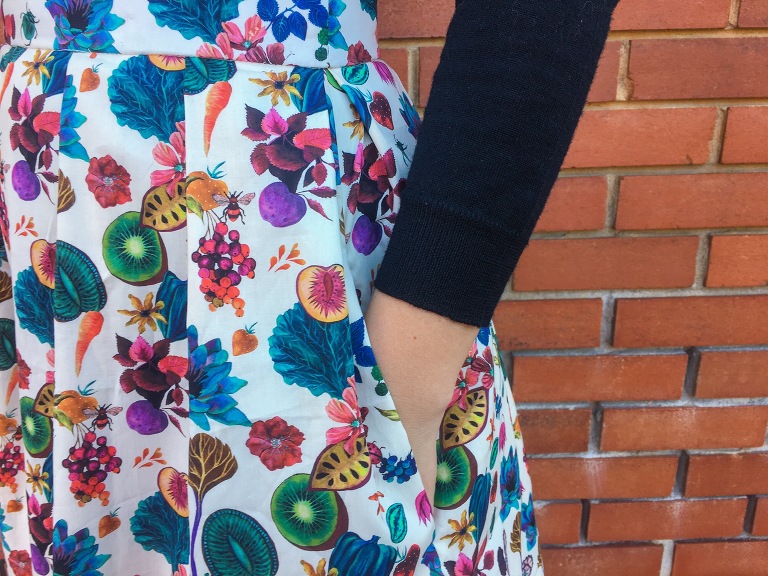 I'm on a bit of a skirt making kick. I need some separates and I've been really picky about what I want. I'm happy to have found La Parisienne en été because it has a classic silhouette and can easily be made in a variety of fabrics and with different lengths. I'm all about it.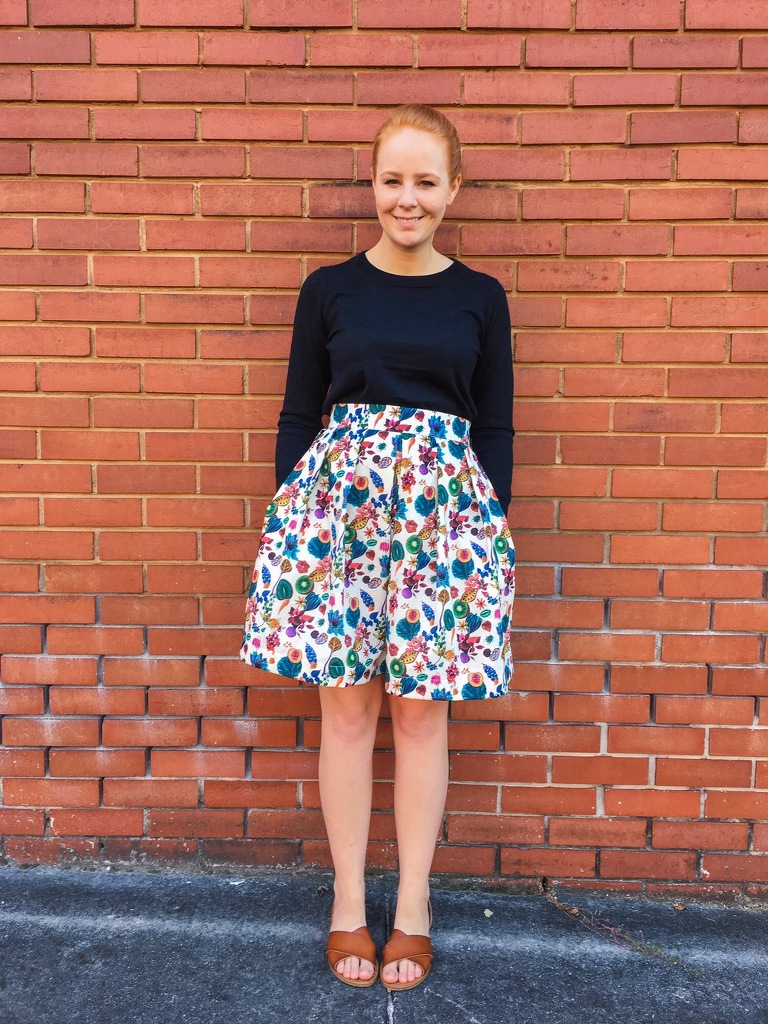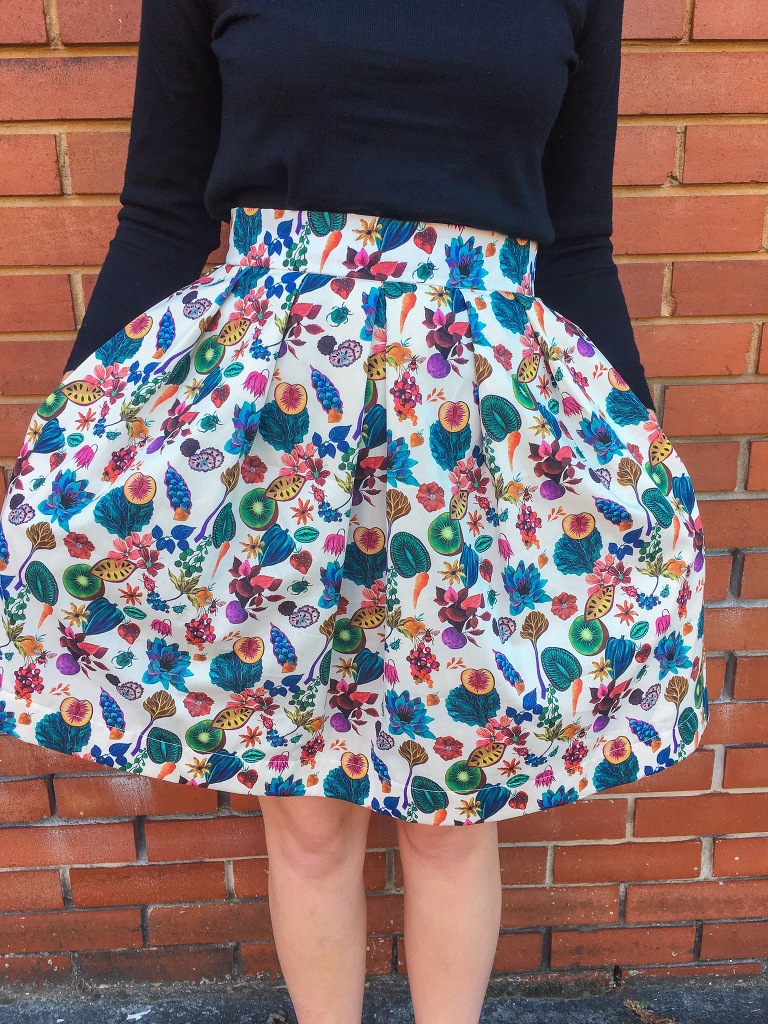 I'm also wanting to make a pencil skirt. I'm discouraged with how disproportionately larger my thighs are than my waist, so I've yet to cut into any good fabric. I'm tempted to take apart my No. 2 Pencil Skirt so I'll end up with a skirt I know will fit. I wish I could draft up a version on myself. Honestly though, I just need to get my butt in gear and get my heart used to some exercise. It's funny how I never thought this would be an issue with the metabolism I had throughout high school, college, and beyond. And then I had kids. I wish I had a trainer to sit here and make me do the things. Ha!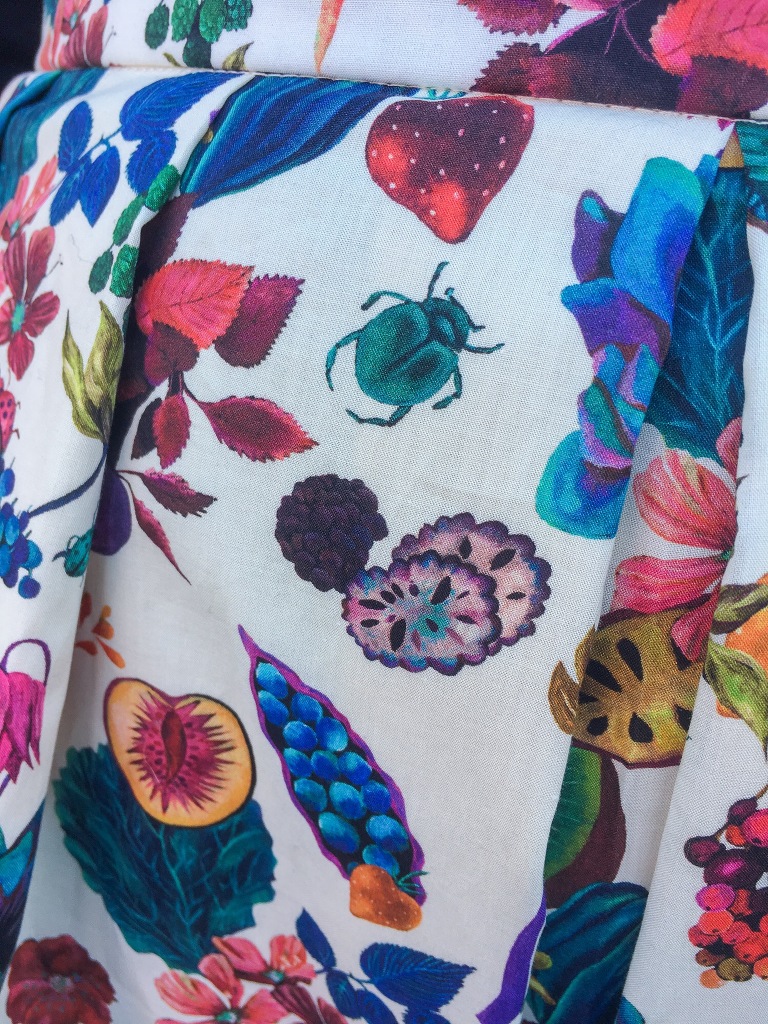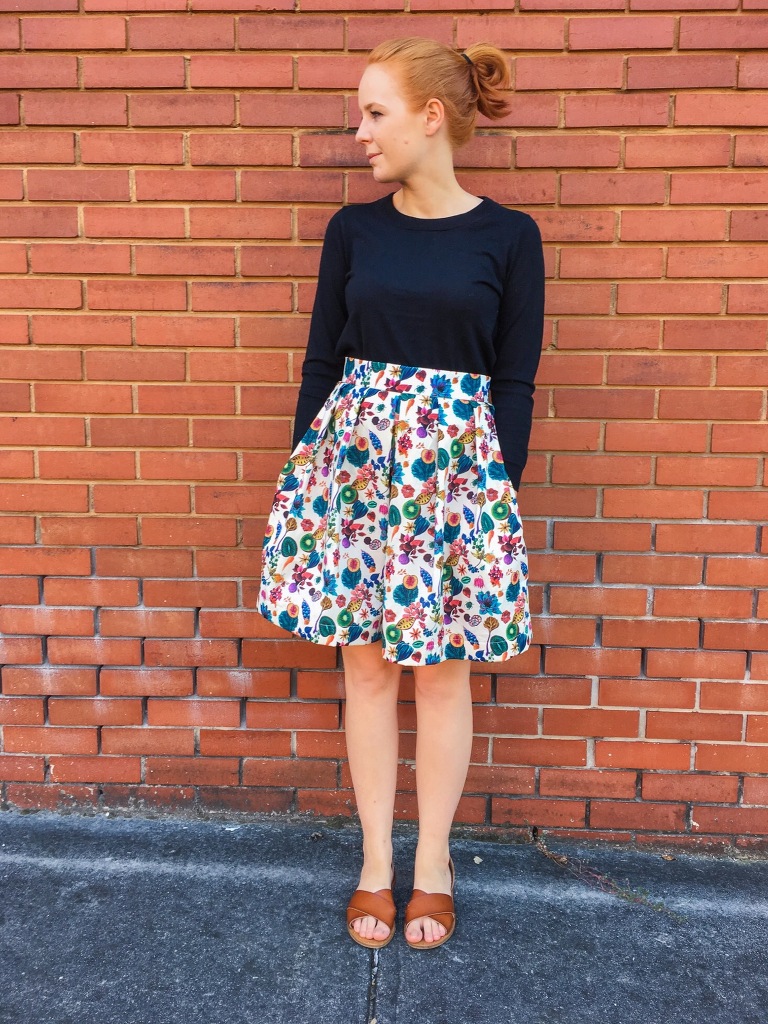 I'll be showcasing more of the Garden of Temptation collection here in the coming week. I had hoped for a post today or tomorrow but, alas, I was 4.5″ too short on a fabric I needed to finish the project, so I have to wait for more to arrive. Still, I am thrilled to show you when it's ready!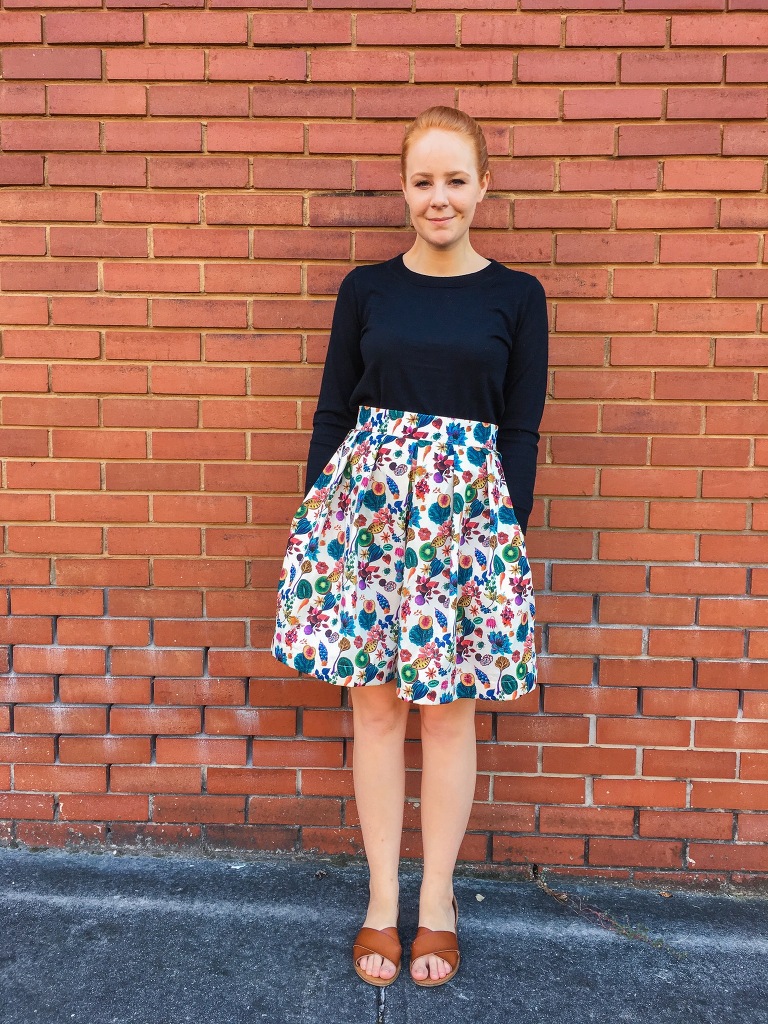 So what did you see this weekend? Did you go out and do anything fun, or perhaps have more time to sew?
-Meredith