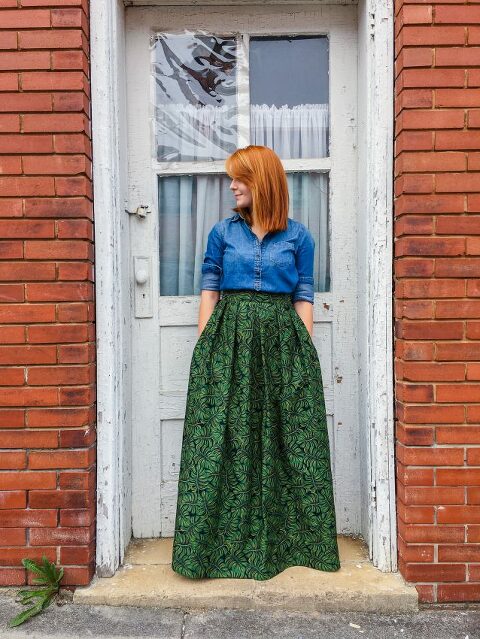 I tried out a new pattern recently called La Parisienne en Été by Louis Antoinette. I got my pattern from Jones & Vandermeer, who I believe is the only US stockist of this brand (I happen to know they are also having a 10% off sale while they are on vacation). I'll show you the first one I made a little later this week, but today I'm going to show you the maxi version, and tell you a bit about this pattern. Louis Antoinette is a French pattern company with lots and lots of great women's patterns. Their paper patterns are fully bilingual for French and English, and they come with some fun extras like a tag to sew into your finished garment and some crafty tattoos. The pattern pieces come on large, thick paper as opposed to tissue paper which I'm a huge fan of. I hate tissue patterns. The instructions come in a small booklet, which I also really like.
La Parisienne en Été comes with a skirt and two top patterns which are great worn together or separably. The skirt has pockets (!!!) which every woman knows is a big plus. The skirt in its original size is made to hit above the knee, but I found it very simple to extend it to maxi length. In fact, I just used the width of fabric since this print is non-directional.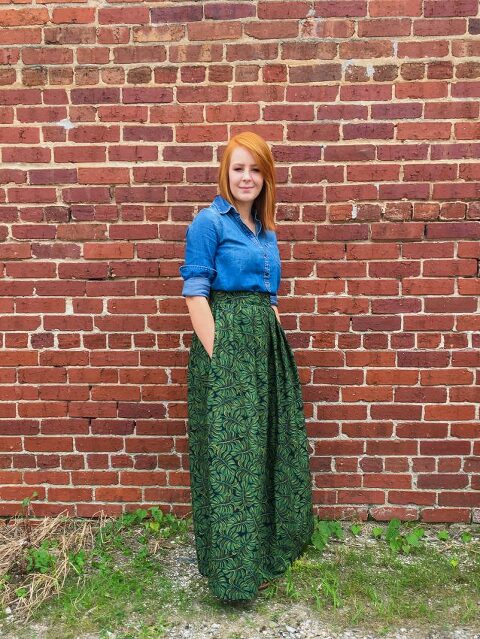 There are pleats all the way around the skirt, and it has a zipper closure in the back. I think the pleats are spaced nicely here, and the flare looks intentional and less like its caused by my saddlebag thighs which I'm a fan of. At least that's what I'm choosing to believe.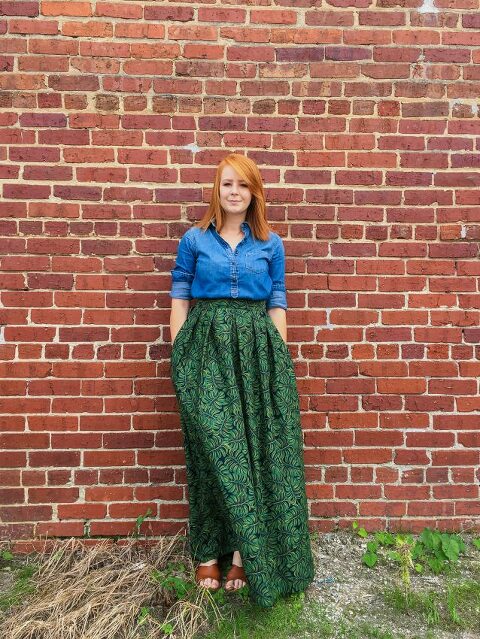 I made two of these skirts in two days, and I'm going to go ahead and say this is my favorite skirt pattern. I like the classic fit of it, and I love that it has the perfect amount of pleating versus gathering. I really like the smooth waistband as well. I think it looks more put together than elastic, though elastic is awesome for the ease and adjustability factor.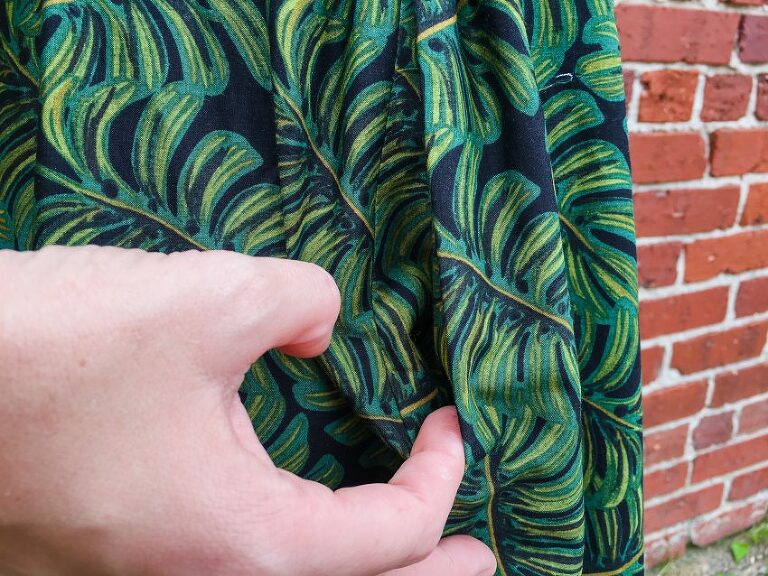 I have to tell you about this new Rifle Paper Co fabric from their Menagerie collection! Its a brand new substrate for Cotton + Steel called rayon lawn, and it is exactly that. Its a little heavier than lawn with the drapeyness of rayon and the easy handling of lawn. Hands down, I will be getting more of this in other prints and I hope they make it for all of eternity (as well as collab with Rifle Paper Co forever, ahem.) I picked this fabric up at Hawthorne Threads!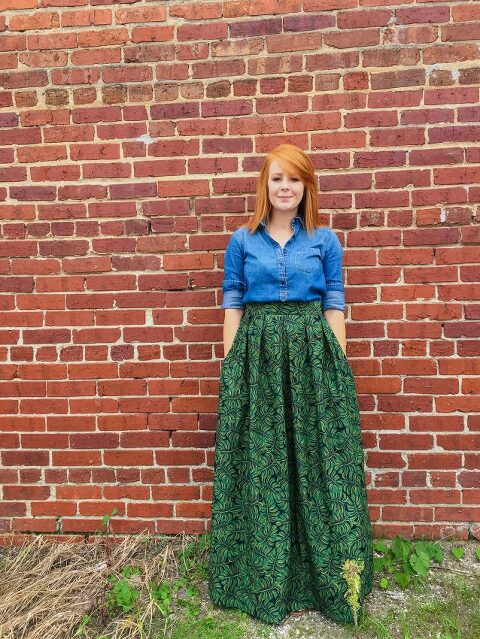 It was so easy to work with and it feels amazing against my skin, especially against freshly shaven legs, which doesn't happen as often as I'd like to admit. Its a plus to having light hair and wearing a maxi skirt, am I right?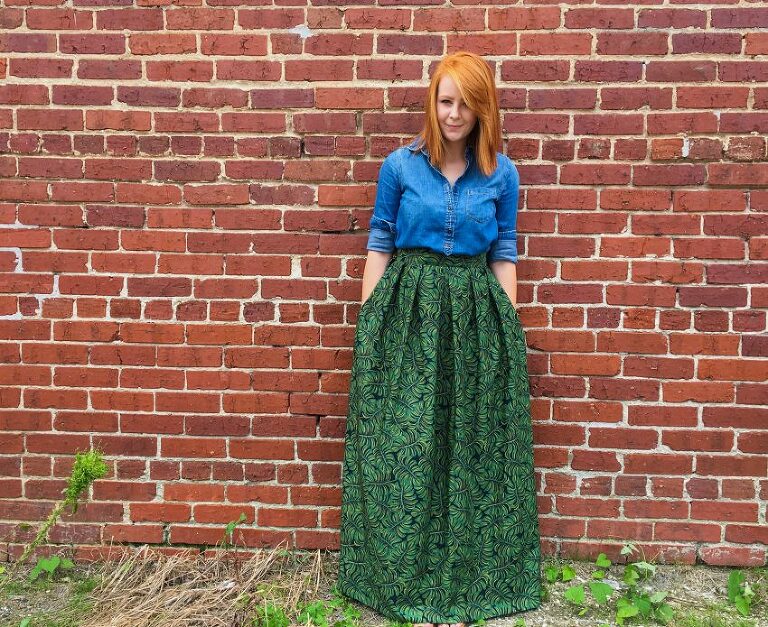 Maybe you didn't want to know that. Perhaps this is more interesting- aside from a jersey maternity maxi, this is my first ever maxi skirt. Y'all, I've been under a rock all these years. I wore this earlier for pictures and to Wal-mart afterward, and I felt so freaking fabulous. Let all the maxi skirt sewing commence! I've been saving some Liberty satin for the perfect maxi skirt or dress and I'm totally going to make La Parisienne en Été with it.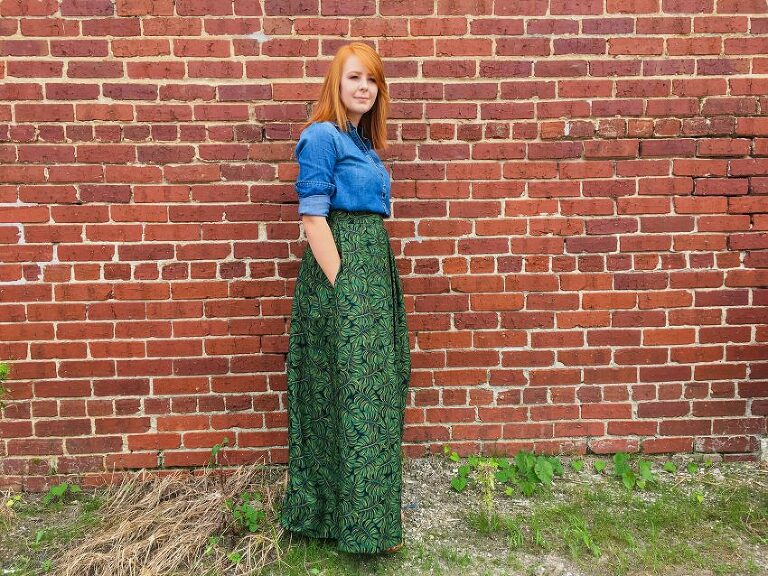 Have you tried any Louise Antoinette patterns? Are they new to you? Based on the fit and how swimmingly this pattern came together, I'm certainly going to try some of their other patterns. They are about $21 which I think is worth it for a well written pattern that comes with extras, especially one with which I will make multiple garments. There are plenty of sub par indie and big box patterns that cost about the same that are not worth it.
I have more projects to show you, though I need to get some pictures first. I do have some very fun and different projects in the works!
What have you been working on lately? Leave me a comment. I'd love to know what you are up to or if you have any questions!
-Meredith