Every once in a while, a fabric comes along that totally stops me in my tracks. That is exactly the subject of today's post- Xanadu by Sally Kelly. If you haven't heard of Sally Kelly before, do allow me to introduce you. She is a brilliant London-based artist with an admirable eye for color. Her fabrics are wonderfully eye-catching. She worked as a senior designer for Liberty for some time, and she is actually the designer of the iconic painterly floral, Tresco, and many others. These days, Sally Kelly is designing her own collections on OEKO-TEX organic cotton for Windham.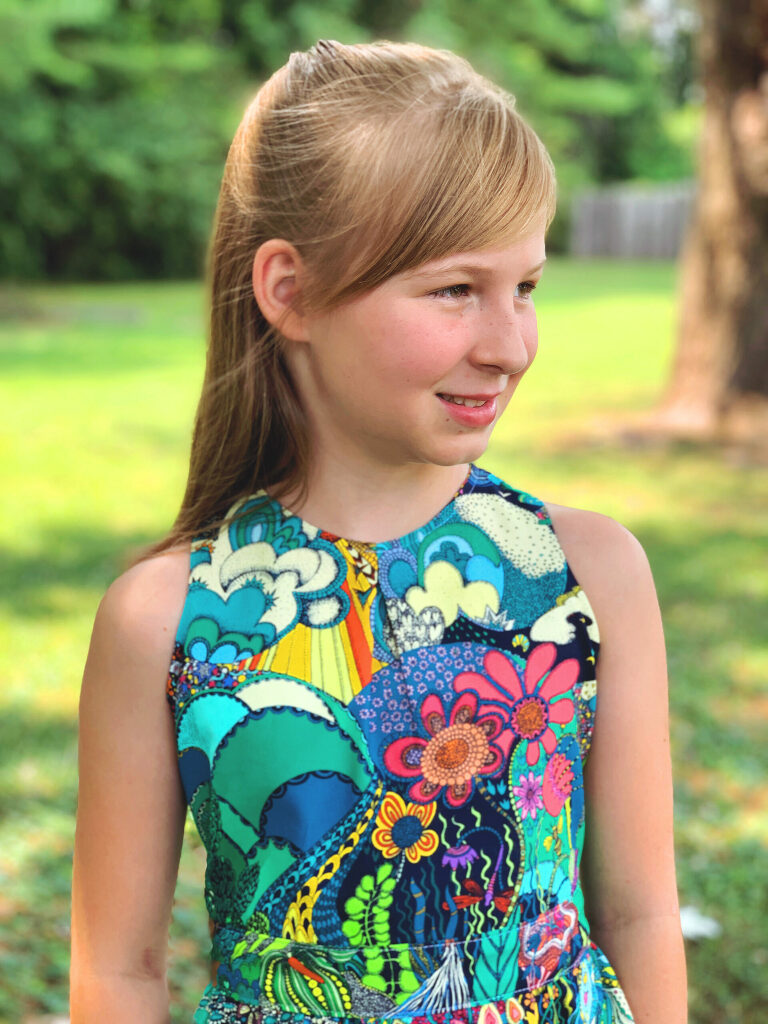 Her latest capsule collection, called Paradiso, launches any day now and I was quite privileged to get to work with some of the fabric before its release. The print I'm showcasing today is called Xanadu, and it is chock full of wonderful curiosities in a whole rainbow of colors. It reminds me of doodles layered upon one another and carefully colored to create an intricate tapestry of designs that are a dreamland together, but can so easily stand on their own. It's a perfect opportunity for a game of I Spy.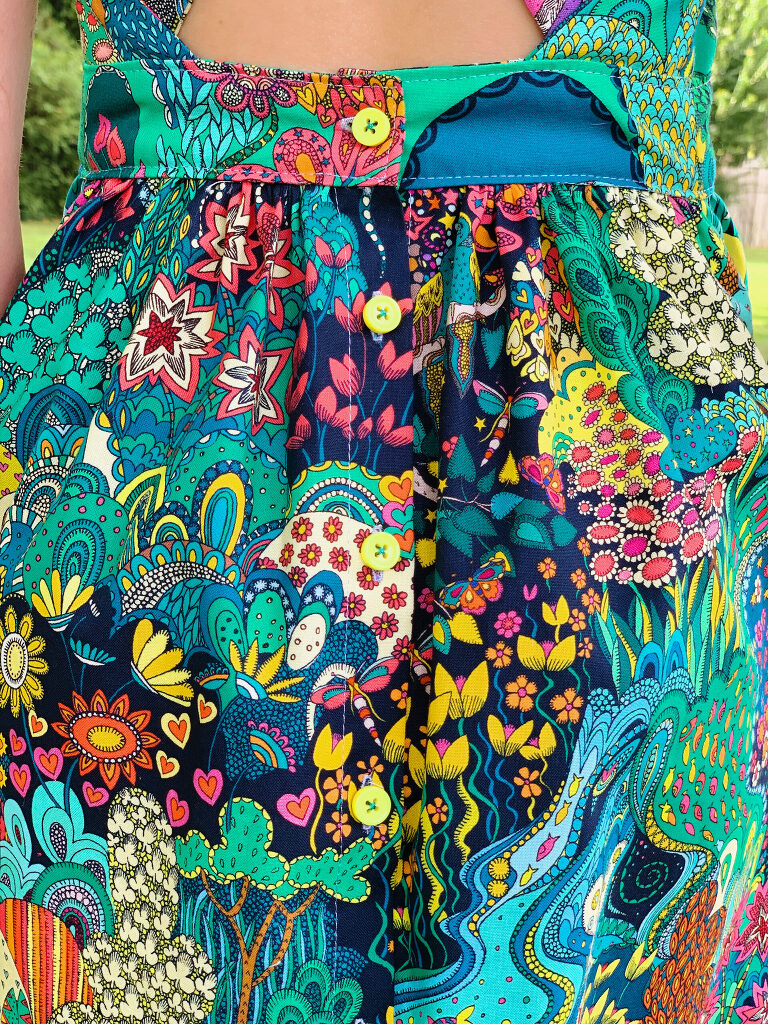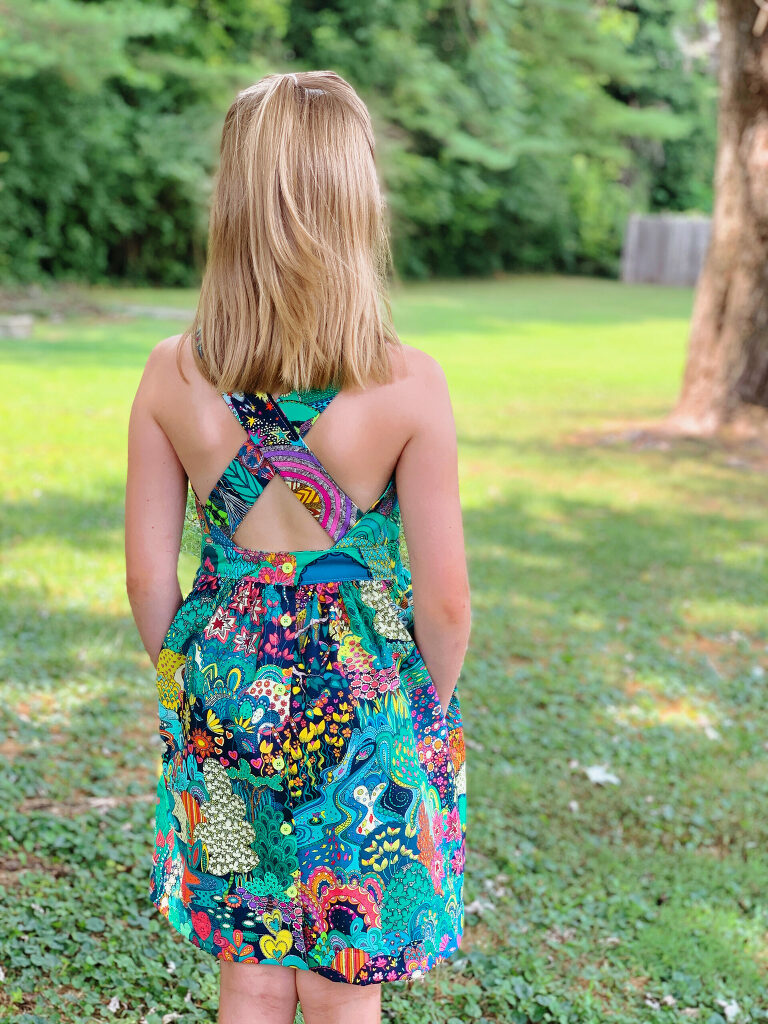 I have made dresses for both my daughter and I, and today I'm showing you the former. I'll pop on here Monday to show you mine! L's dress is a simple apron style dress that I drafted just for her. It looks to be a normal, full coverage dress in the front, but the back features a criss-crossed open back.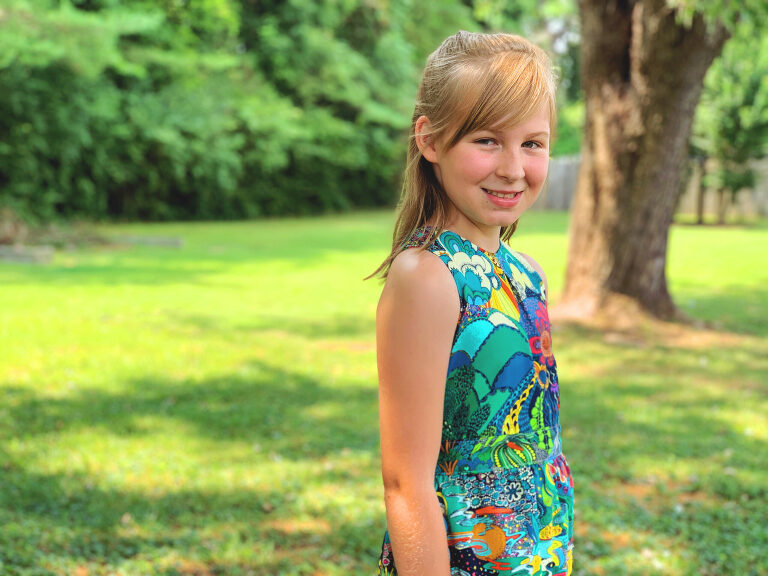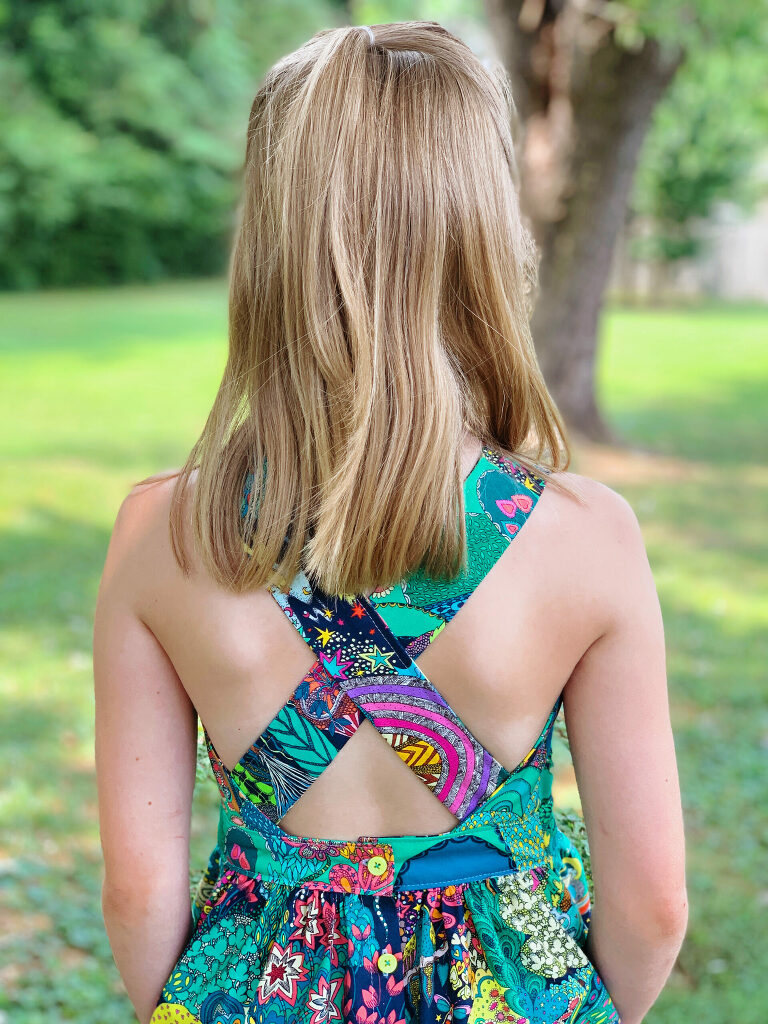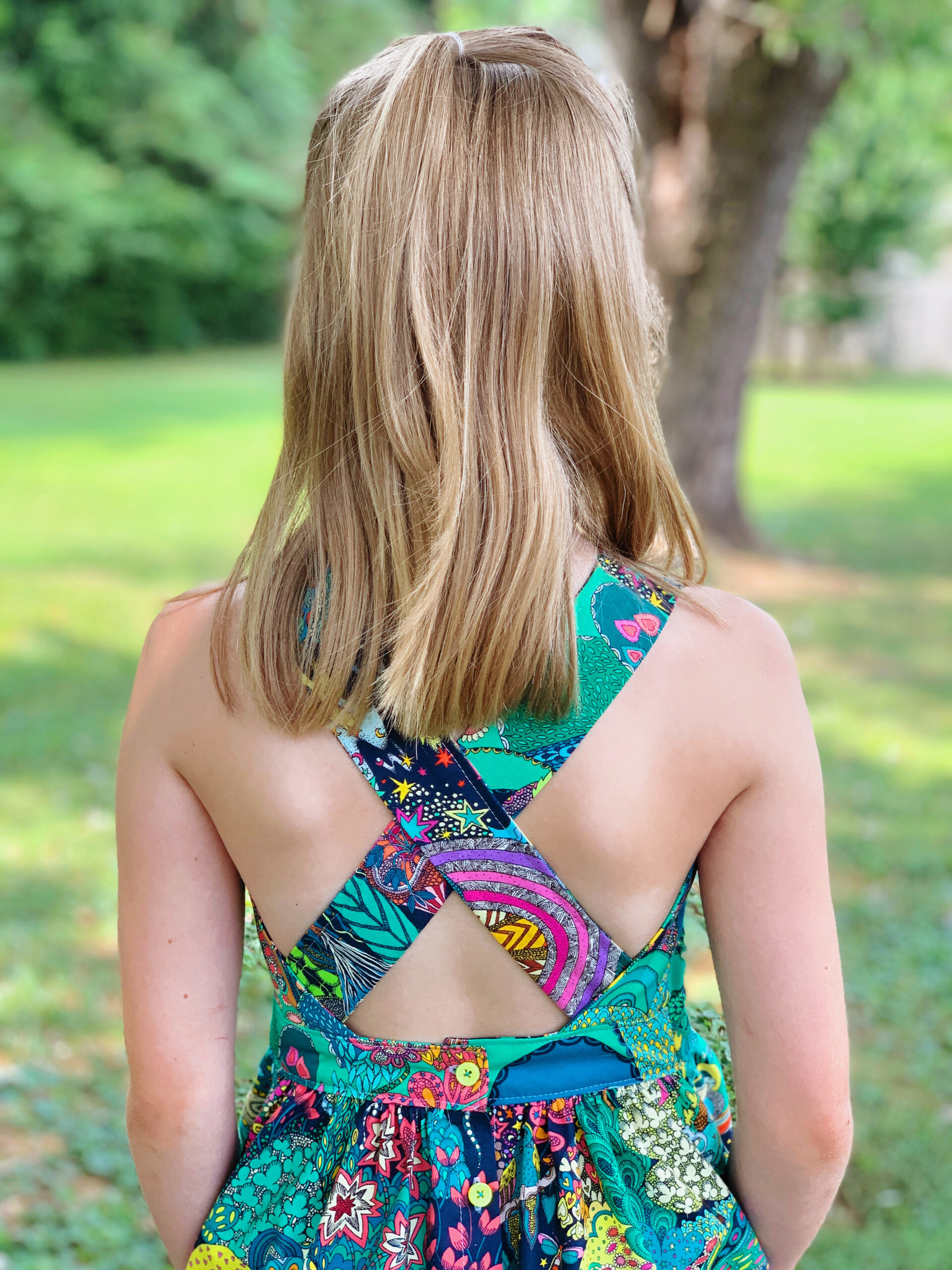 The overall design is quite simple, which is on purpose because I like for busier prints to be able to shine with an uncomplicated pattern. I tend to think this way whether I'm working on a quilt or clothing.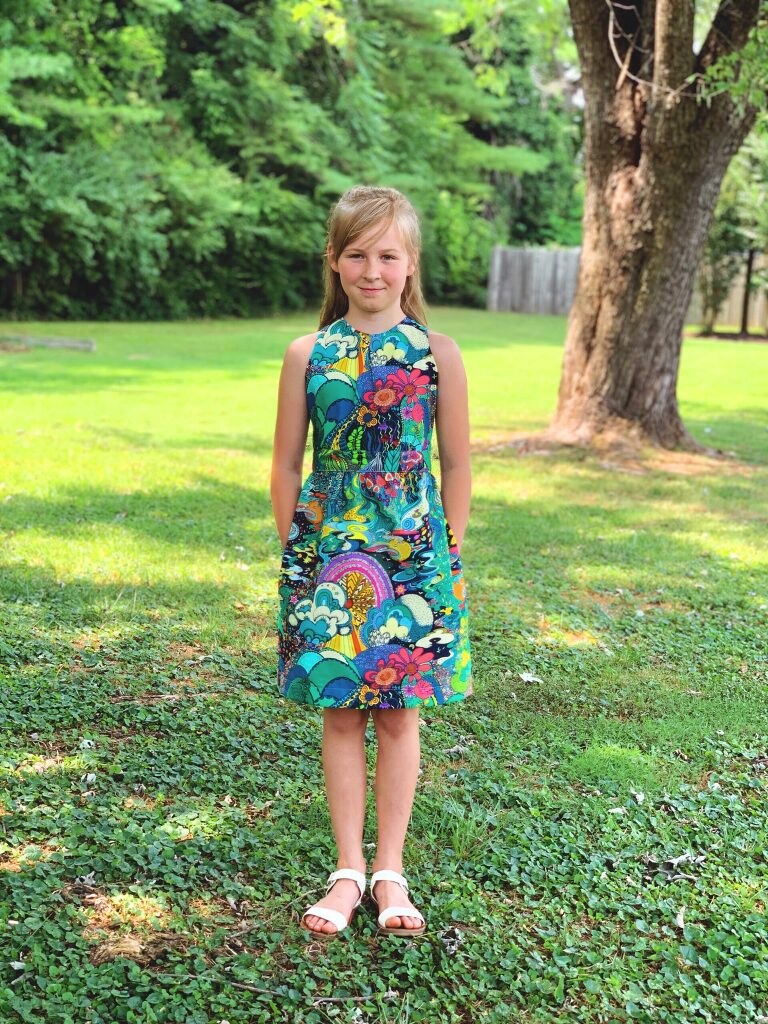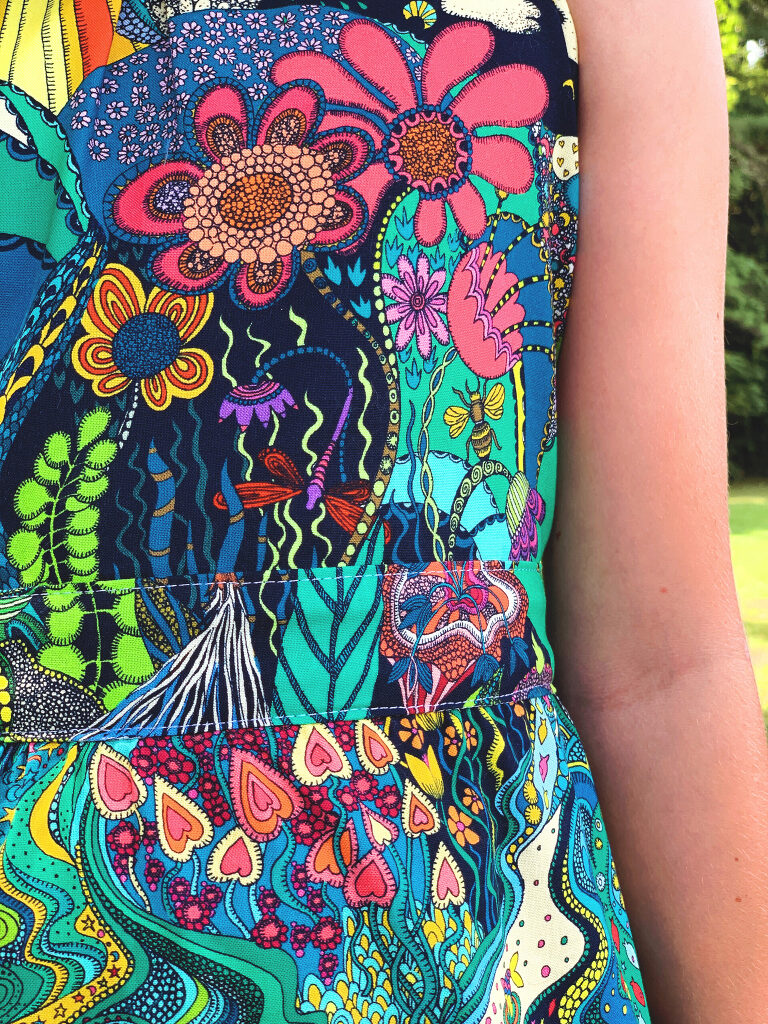 Can you see why I referred to this fabric as a dreamland? It features clouds and flowers and clovers and dragonflies and stars, and all sorts of wonderful whimsical designs. I believe Anne Shirley of Green Gables or Alice in Wonderland would feel right at home in this fabric. I can find the Lake of Shining Waters and some giggling flowers peppering the landscape. Yes, I do think those girls would thrive here.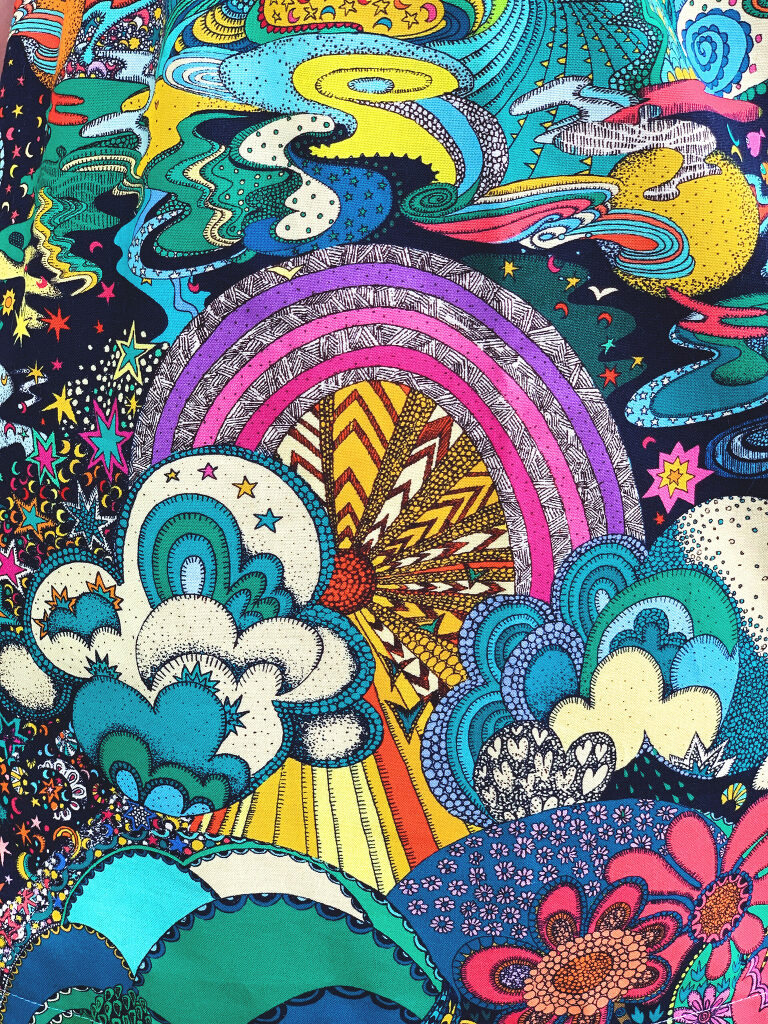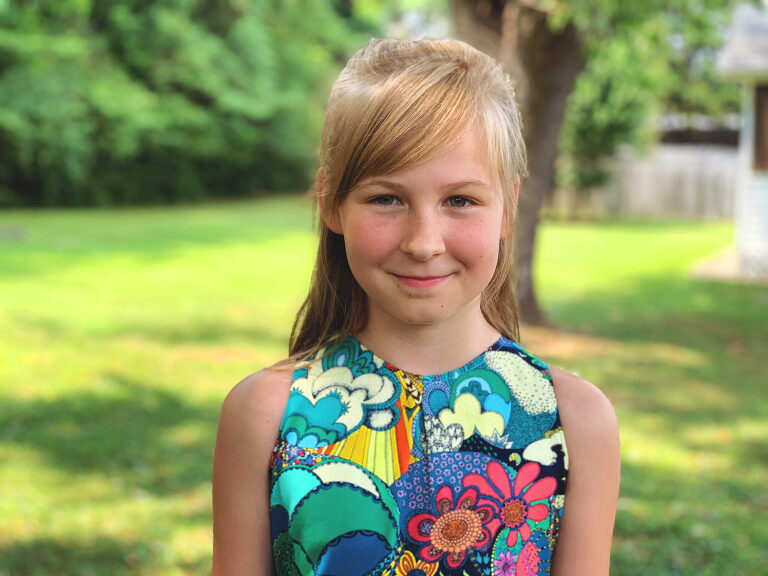 Don't you love the explosion of color? It does the design justice- a world so full of treasures could not do with less color, I am sure.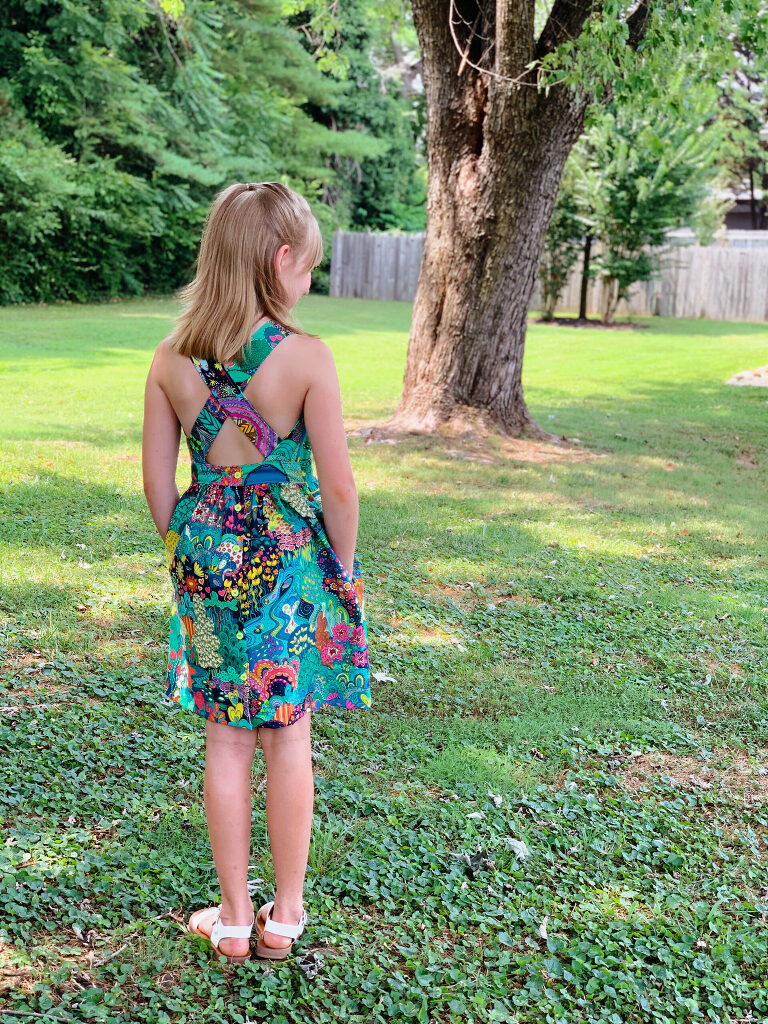 These great neon yellow buttons are from Jones & Vandermeer and I think they are just perfect for this print! Really, any color would do, but why not go for something extra bright?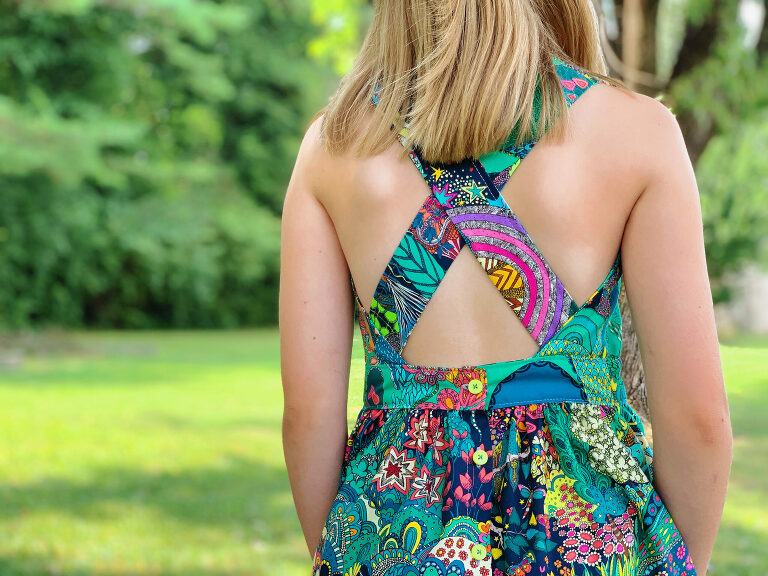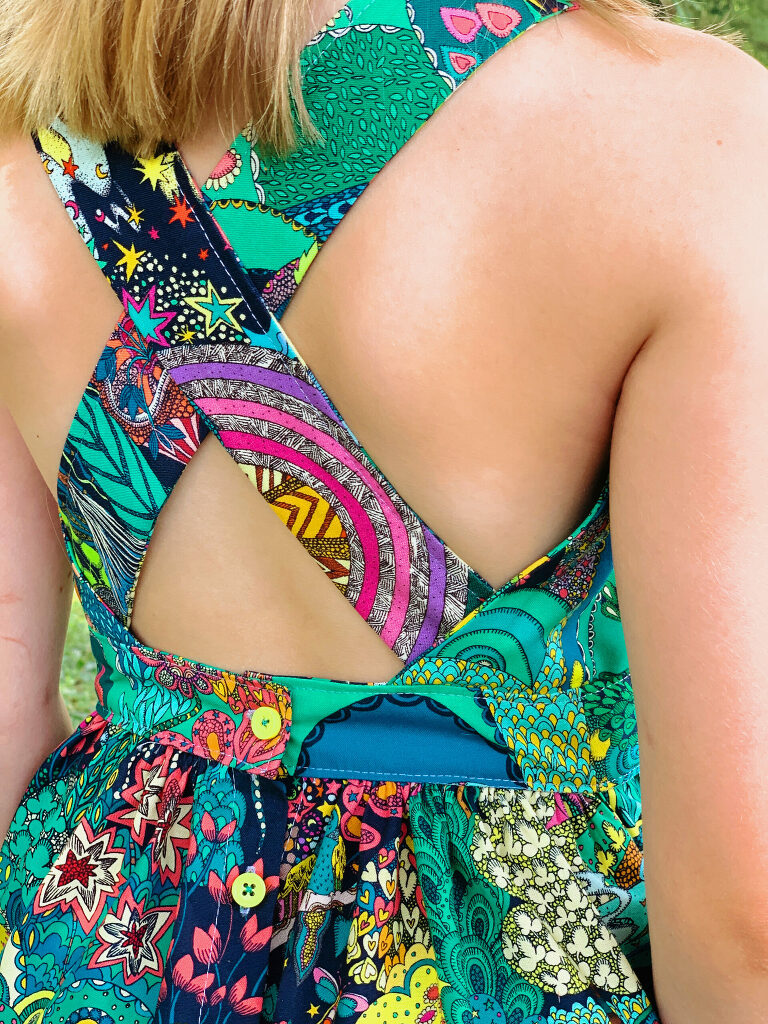 Xanadu and the rest of Paradiso is shipping to stores now, so do head to your favorite shop and pick some up to play with. Whether you like to make clothing or bags, or if you like fussy cutting, or just need a fantastic quilt backing, I think this print is just perfect for anything!
Come back next week to see my dress!
-Meredith