I love a good tried and true pattern. The vast majority of my dresses are modifications of the same pattern. I've said it time and again, but I am a creature of habit and when I find a thing I like I tend to repeat it. Of course, every now and then, I get the urge to make something entirely new and different. This is often the case when I want to make some sort of blouse because it does only make up a part of an outfit, and I like to have something fresh and different to wear with jeans or shorts. This is where my latest make comes in. I was scrolling through Instagram one day about a month ago, and I came across a pattern company I had never heard of, Tilia Patterns, and I was drawn to their Curcuma blouse.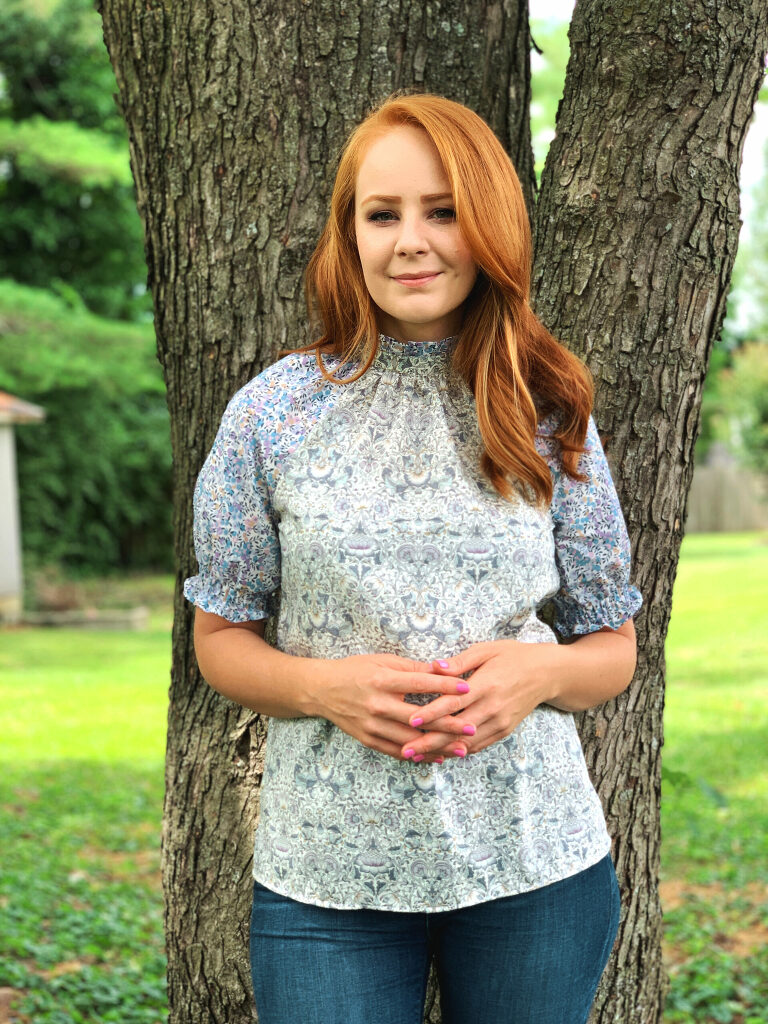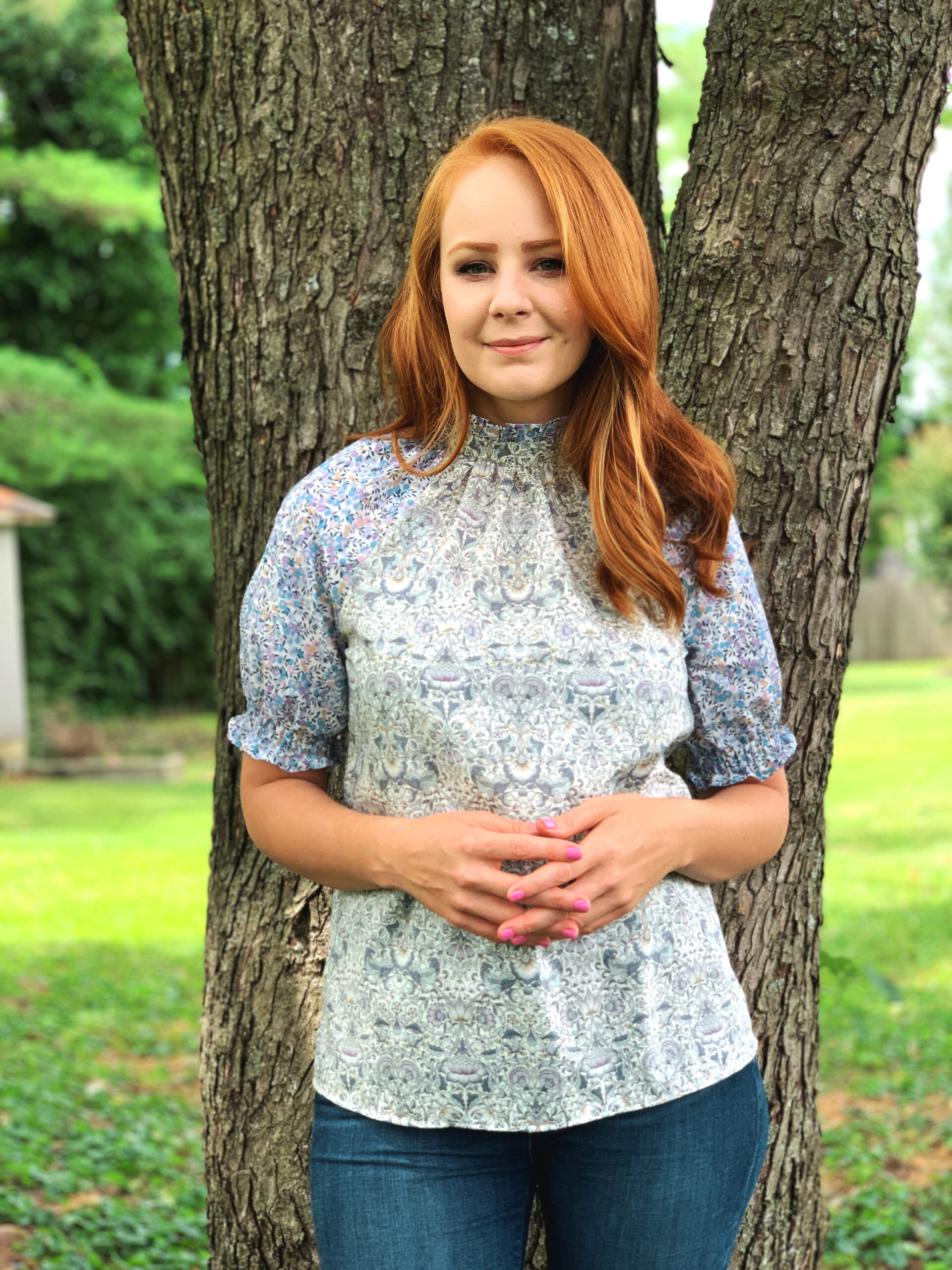 The neckline is what really appealed to me with its dainty ruffle stand, and I loved the gathers of the blouse that came out of the neckline. It was quite feminine and lovely, and just the sort of design I was excited to try because I don't have a thing like it. The Curcuma blouse pattern comes with a dress length option, as well as two sleeve lengths, both of which feature shirred gathers.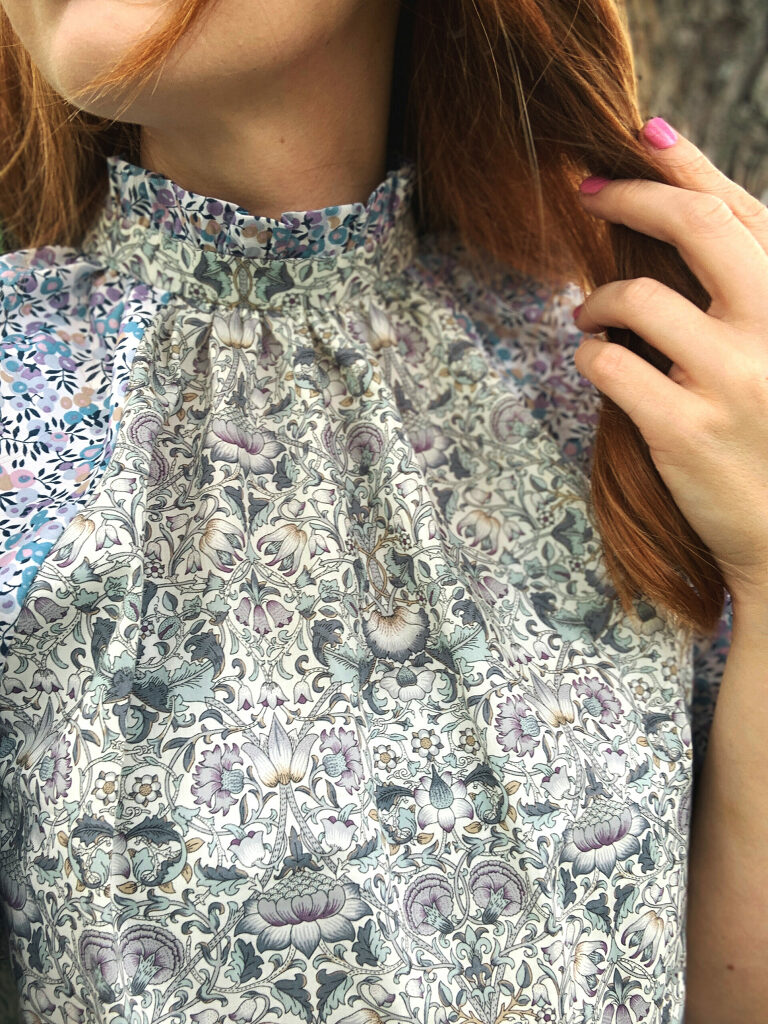 Around this same time, I received a surprise package in the mail. I didn't know what it was, but the return address was from a friend in the sewing community, so I excitedly opened it up to find the loveliest, most thoughtful gift- three cuts of Liberty in blues and grays, one of which is Lodden, a William Morris design. I believe that it was about a half yard cut, which was not sufficient for the entire blouse, but was plenty for the body, so I cut right in delighted that I would be able to wear this beautiful gift of fabric and think often of my friend who sent it.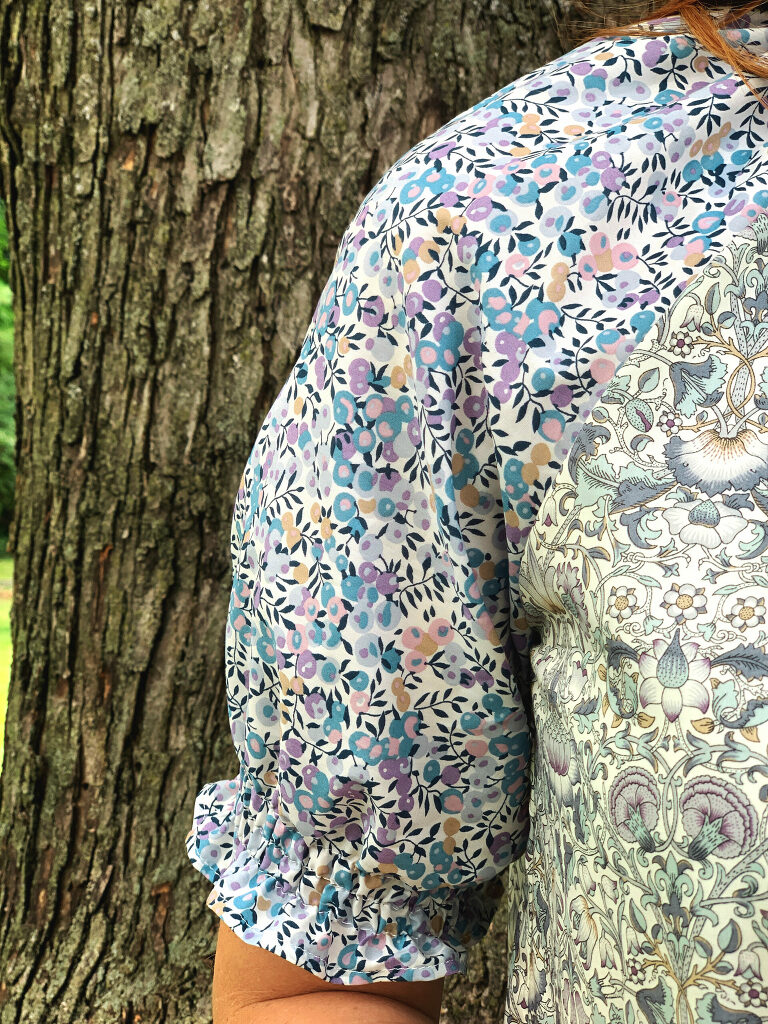 I did spend a bit of time deciding just what print to pair with the Lodden. Initially, I thought I would pair another colorway of the same print, as I do have it in a navy, but it just wasn't "the one". I auditioned a few others, but still I wasn't inspired by any of the combinations. And then, I received an order I made to Jones & Vandermeer, which contained this charming purple and periwinkle coloring of Wiltshire, and I immediately knew that was the perfect mate for my grey Lodden. It created a lovely pop of contrast, but not too much contrast that it was clashy.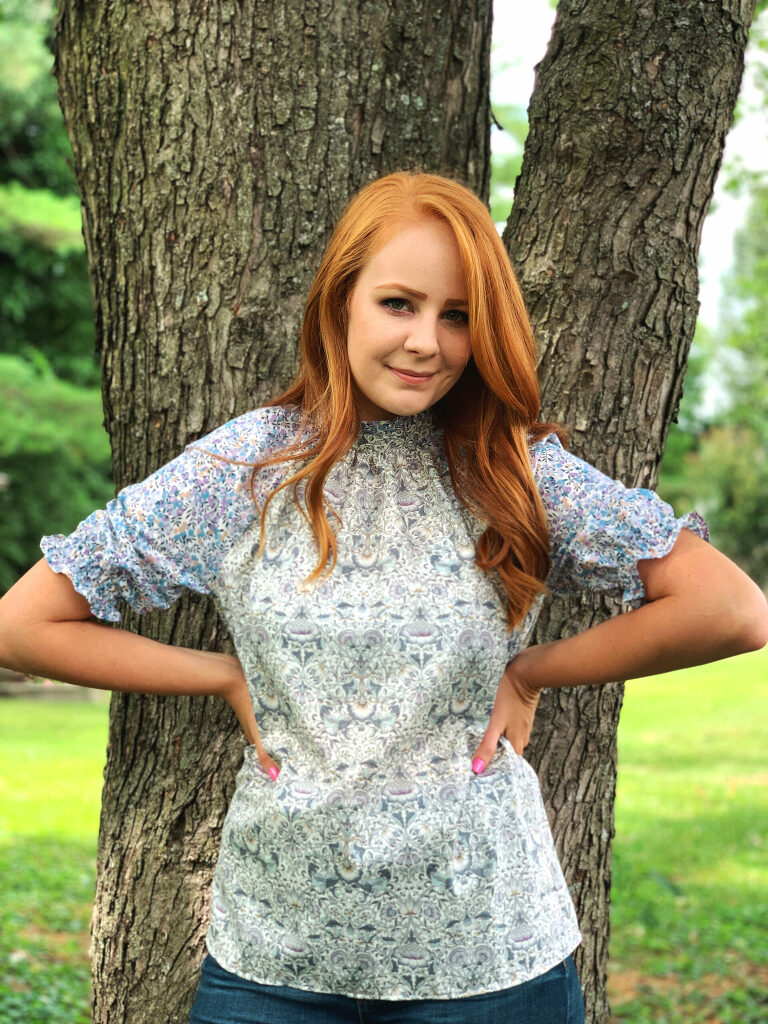 This blouse is certainly different from any others that I have, which are mostly buttondowns. I will admit that its a bit bigger around than I would like, since I prefer for things to be a bit more fitted at the waistline, but I think I will try tucking it in to see if that will help. Once the weather cools, I can already tell you this will be in regular rotation under a favorite blazer. I love a high neckline under a blazer!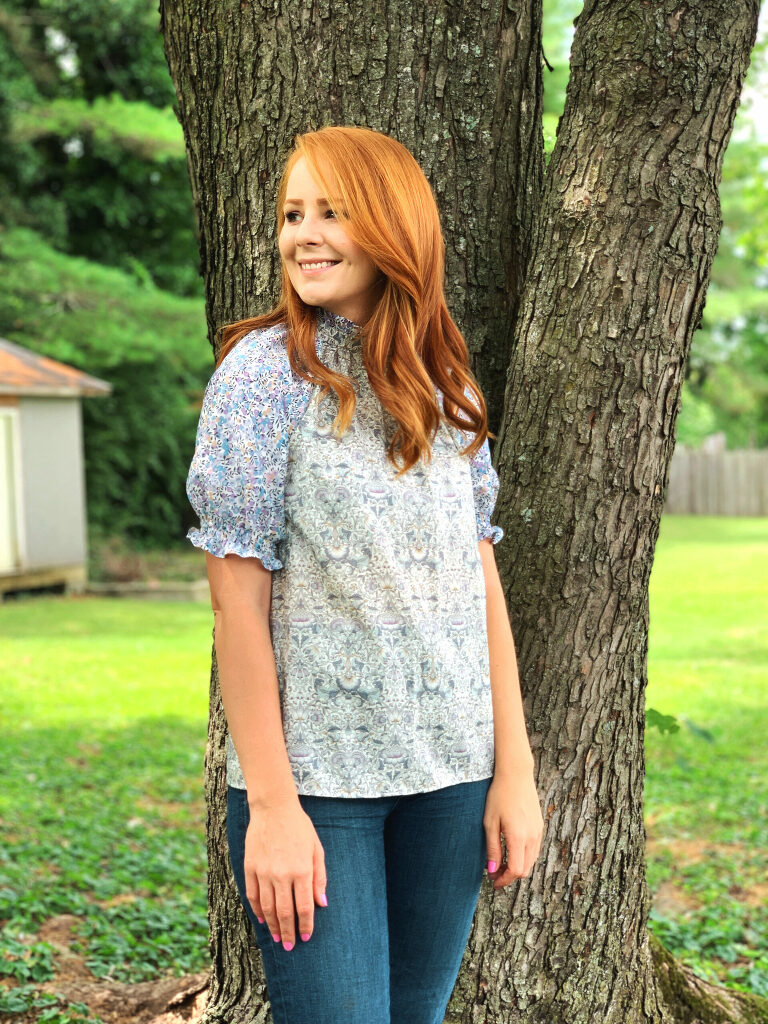 I have another Curcuma blouse cut and in process at the moment. While making this one, I actually cut a second at the same time, so it will be the same version, but with a single print. I'll post that one once I've completed it!
Come back tomorrow to see a fabric I think you will be pretty wild about!
-Meredith