My dear friends at Jones & Vandermeer just received their brand new bespoke Liberty, Wiltshire Cobalt Quartz, and asked if I would like to make something with this beautiful print. Spoiler alert- of course I was thrilled! Keep on scrolling because I'm about to gush all about it!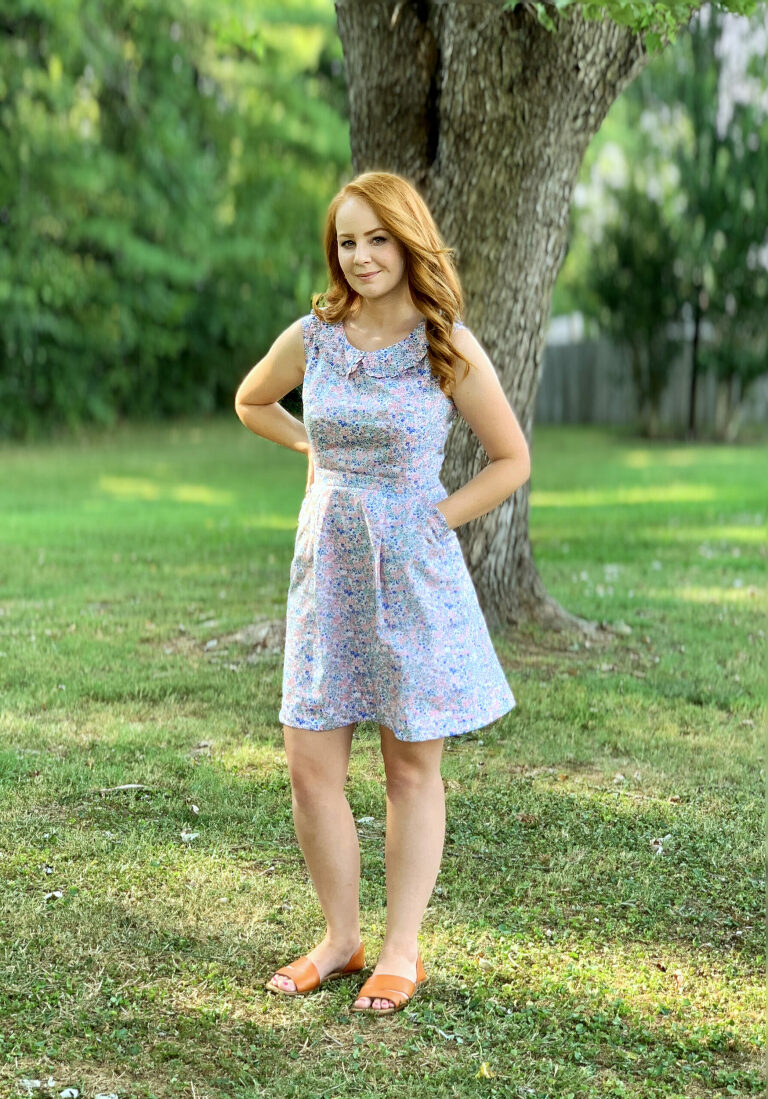 The Belladone Dress by Deer & Doe has quickly become a favorite pattern. I have made three of them, and every single time I am enormously impressed with the fit. So I chose Belladone as the canvas for this beautiful Wiltshire Cobalt Quartz, but I added a bit of feminine flair.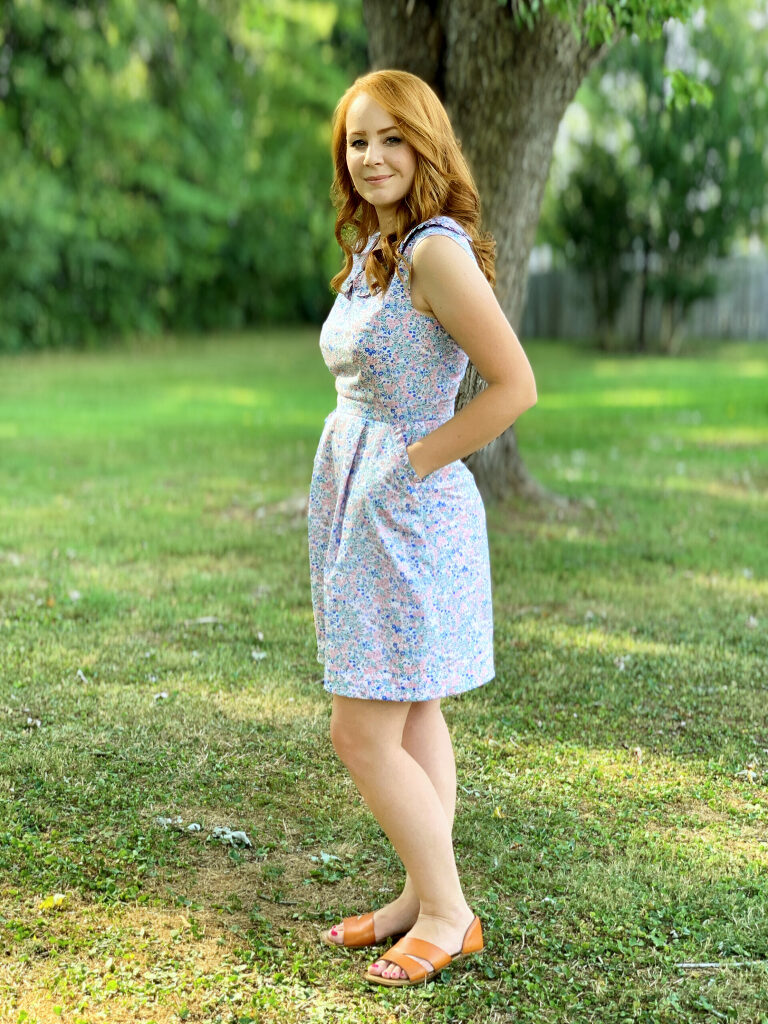 This is version B of Belladone. It features a full back, whereas version A has an open, cutout style back. I wanted the full back because I drafted a Peter Pan collar with ruffles. I've used all the same fabric, but if you look carefully, the collar is quite charming!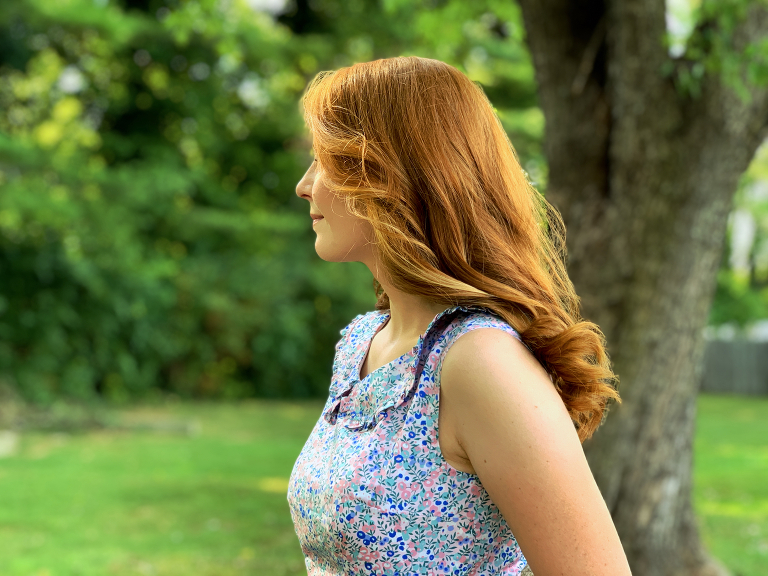 I also added ruffles along the slanted pockets on the skirt. I'm totally smitten with them! We all know that pockets in a dress, while necessary, are a dream come true. But adding ruffles is a total level up to the pocket game. I'm standing by this. It probably wouldn't work for inseam pockets, but it totally works here.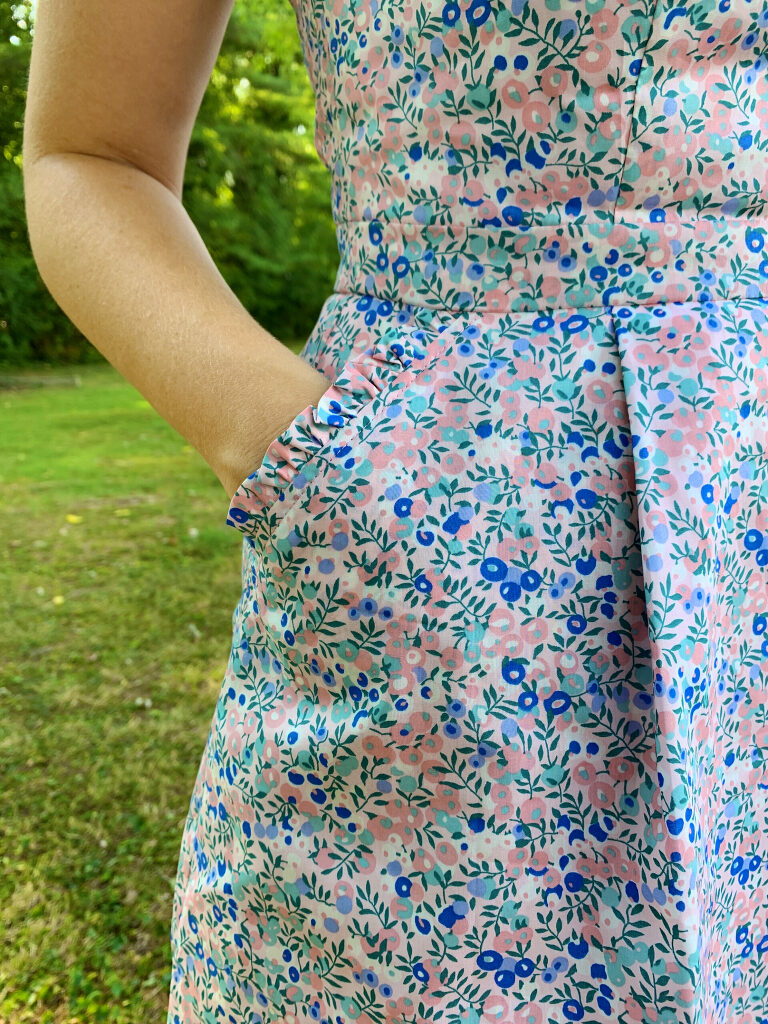 Belladone isn't lined as the pattern is written, but because this fabric is so lightweight, I added a lining. I used my go to lining fabric, Vanessa Silky Voile by Kaufman which I also purchase at Jones & Vandermeer. It behaves a lot like Liberty, so its the perfect option for most of my makes. I am quite opposed to skimping on the quality of linings since they do affect the integrity of the whole garment even if they are not seen.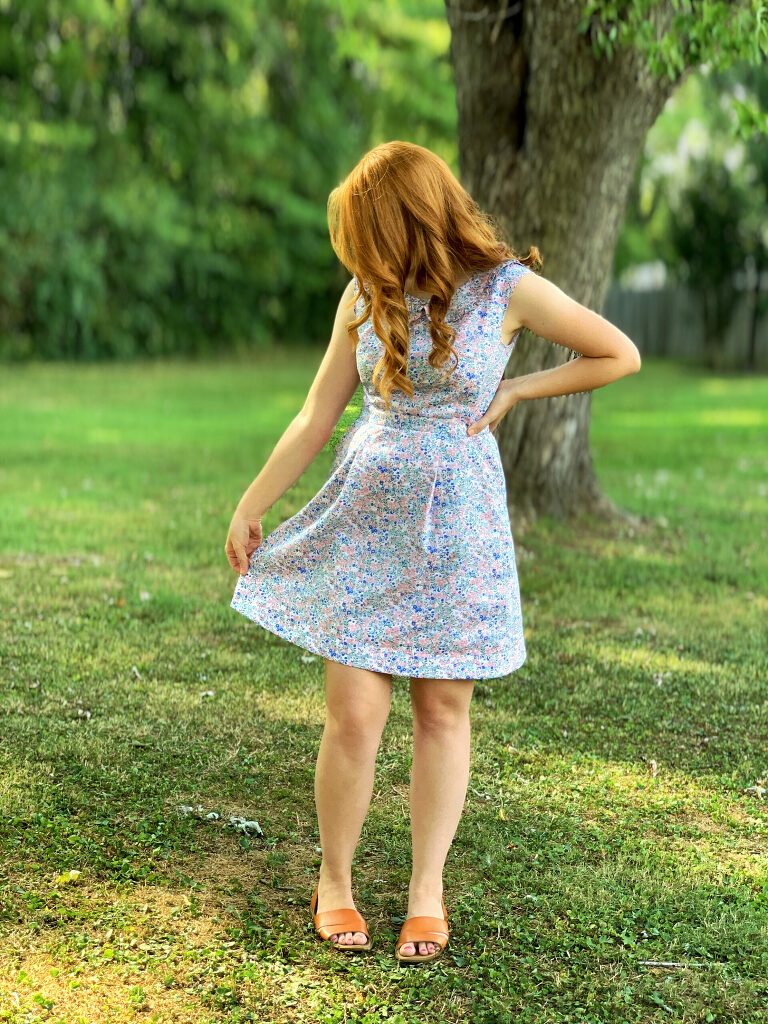 Don't you just love the lines of this dress? The darts on the bodice match up with the darts and pleats on the skirt, and the skirt has just the perfect amount of flare. I love the clean waistline! You all know how much I love the Michelle, My Belle Dress- after all, I have an entire page on my site dedicated to the pattern. But the Belladone is creating some serious competition with its timeless silhouette and feminine charm.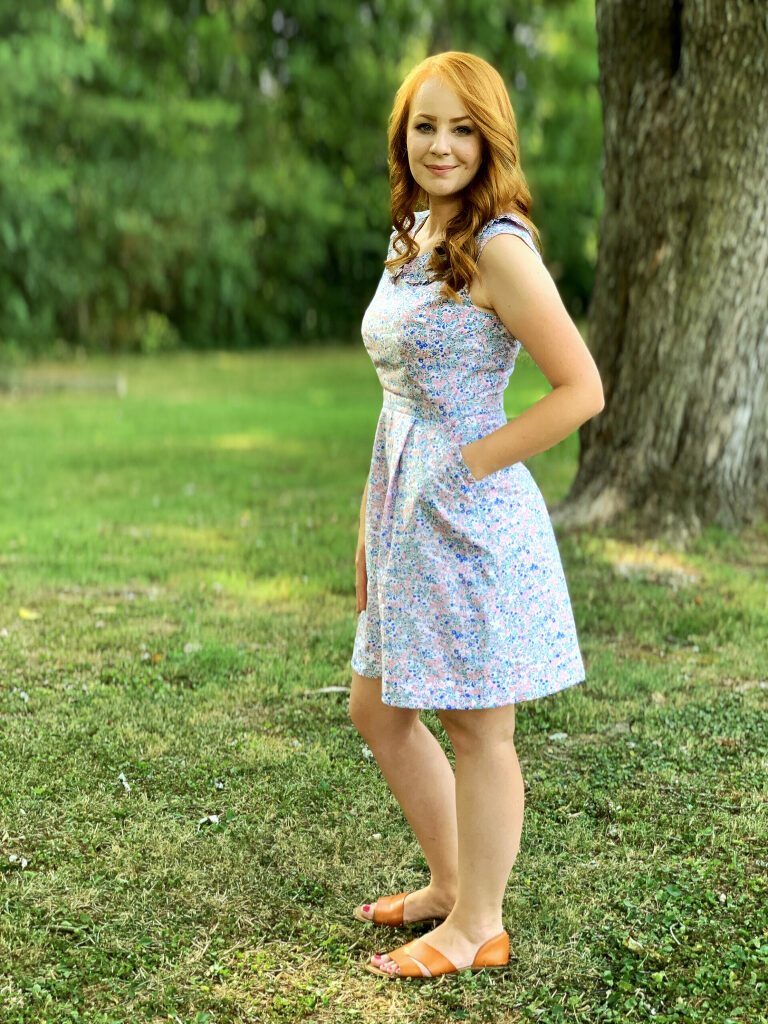 Can you see why this dress was the perfect mate for the fabric?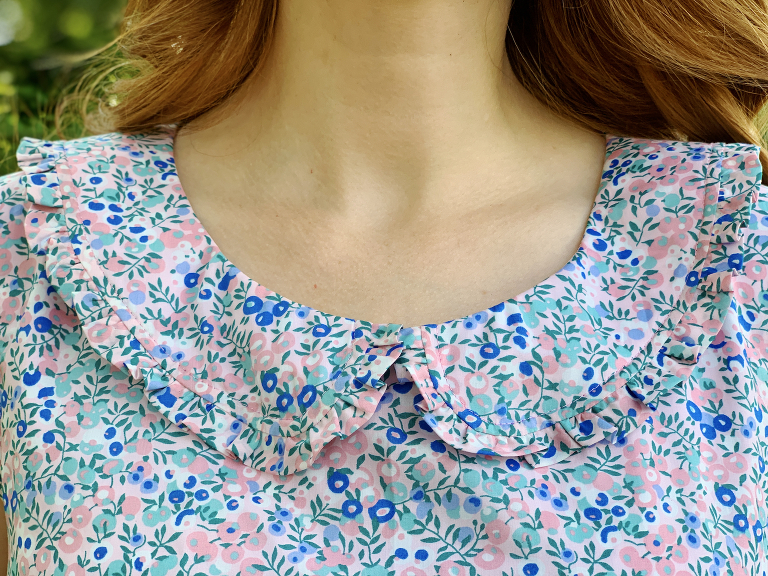 You can find this fabric exclusively at Jones & Vandermeer, and like their other exclusives, I imagine it will sell out swiftly! So go getcha some while you can!
Thanks for stopping by!
-Meredith