With three completely different Wilder gowns/tops under my belt, I can unreservedly tell you that this pattern has been added to my small collection of tried and true patterns. It's truly such an easy fit, totally customizable garment, and I will be making them for a long time to come. Today I'm showing you a version I've made in a new to me fabric, Liberty challis (rayon), and it turns out the fabric and pattern are a match made in heaven.
ta-da!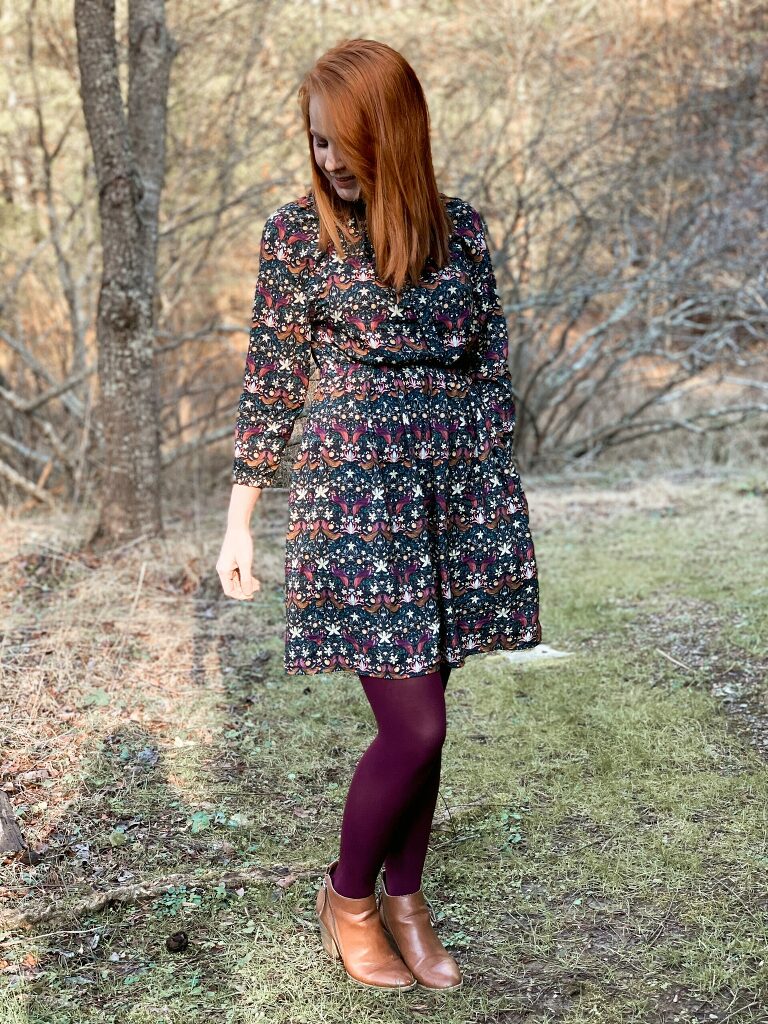 What do you think? Isn't this fabric gorgeous? I ordered only 1.5 yards of it so I could see how I liked the fabric, and I can safely say that I will be procuring more in the future. Also can we appreciate for a second that this whole dress (WITH POCKETS) came out of a yard and a half of fabric???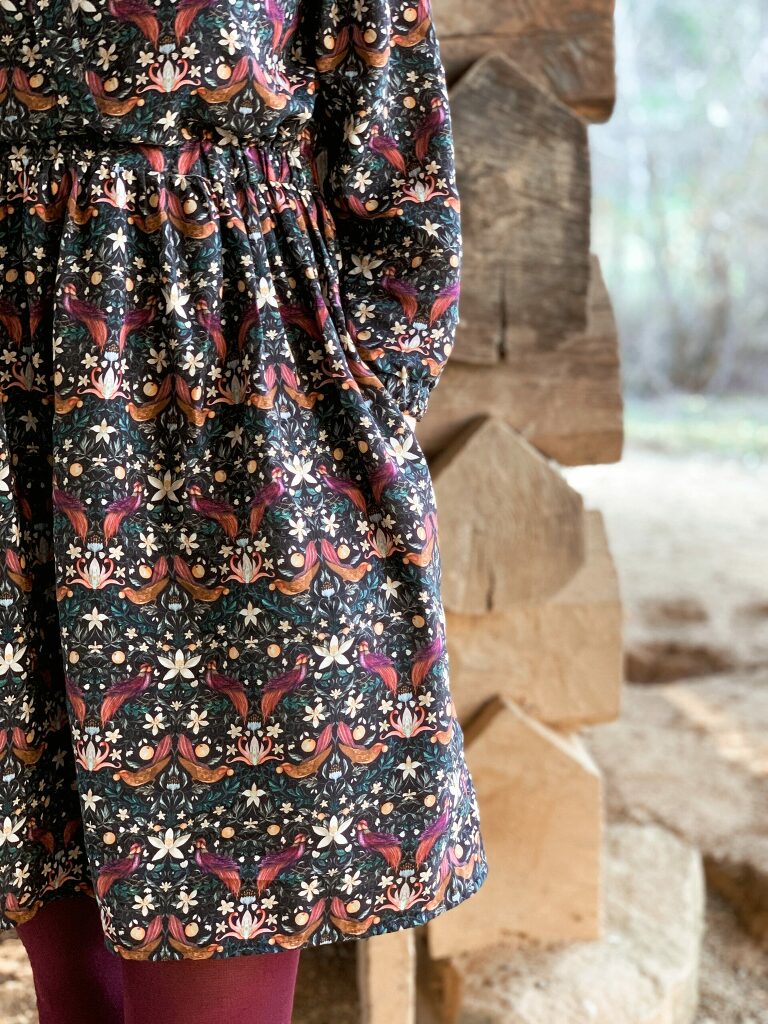 When I made my first Wilder Gown, I made it just as the pattern is drafted and I found that the waistline (which is an empire waist that fell directly under my bra line), was too high for my liking. I prefer for fitted garments to hit at the smallest part of my natural waist not only because I prefer that look but because it's easier to move around that way. When I made that first dress, I used a cut of 3/8″ elastic secured with a zig zag stitch to create a fitted waistline. I'm good with it on that dress, but with this one I went a different route for two reasons: first, I don't love the look of a visible zig zag stitch on anything really, and second, the narrowest elastic I had on hand was 3/4″ so I chose to create a casing on the waistline for a cleaner finish inside and out. In addition, I added 3″ to the length of the bodice so that it would hit closer to my natural waist, and I'm pleased as punch with the change.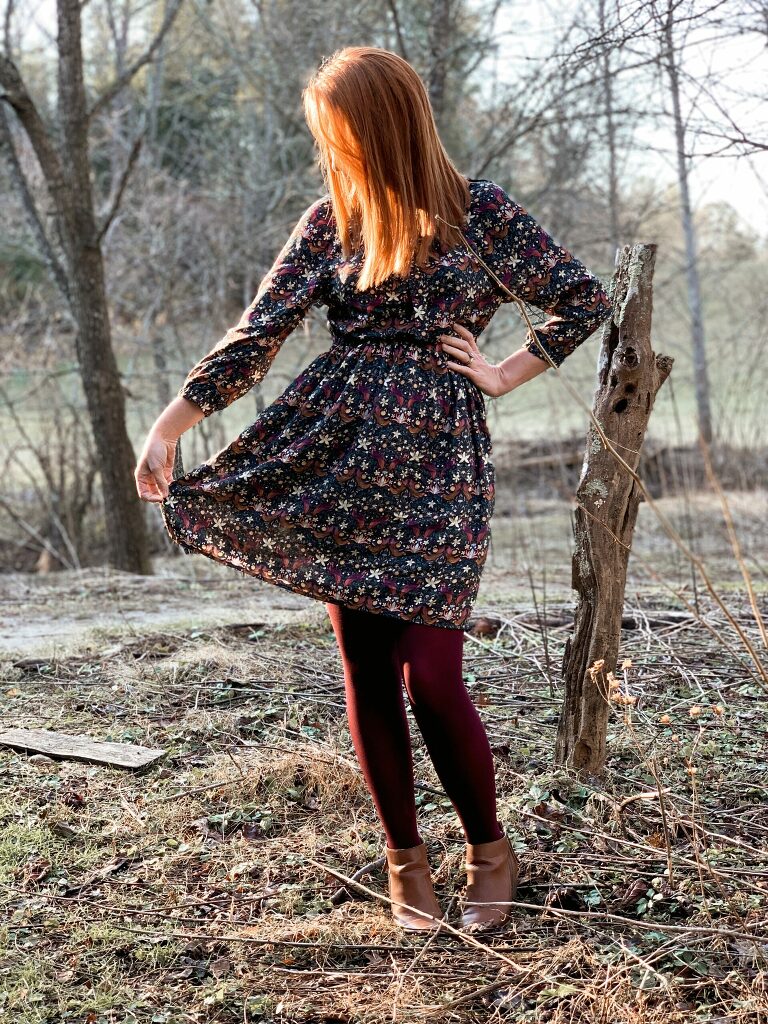 After cutting my essential pieces (the bodice, sleeves, pockets, and tie), I squared up and cut the remaining fabric into two pieces to make the skirt. It was the perfect amount! I did a double folded 3/8″ hem, and frankly I could have gone shorter and the dress still would have looked great.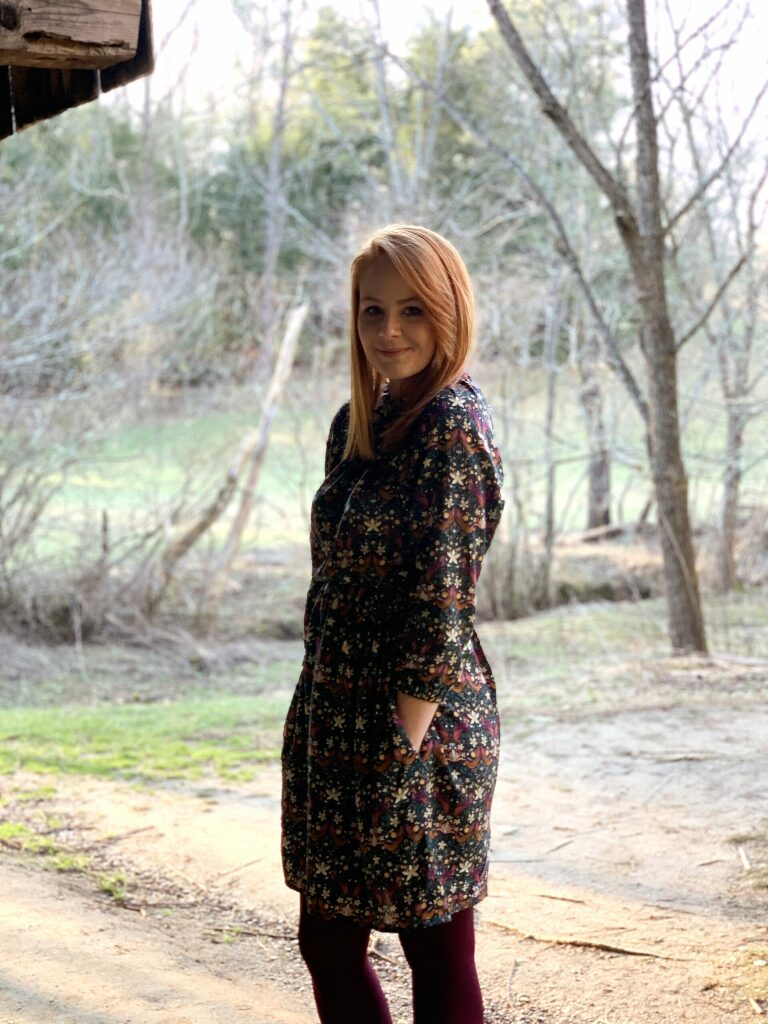 I used the same 3/4″ elastic to nip in the sleeves above the wrist.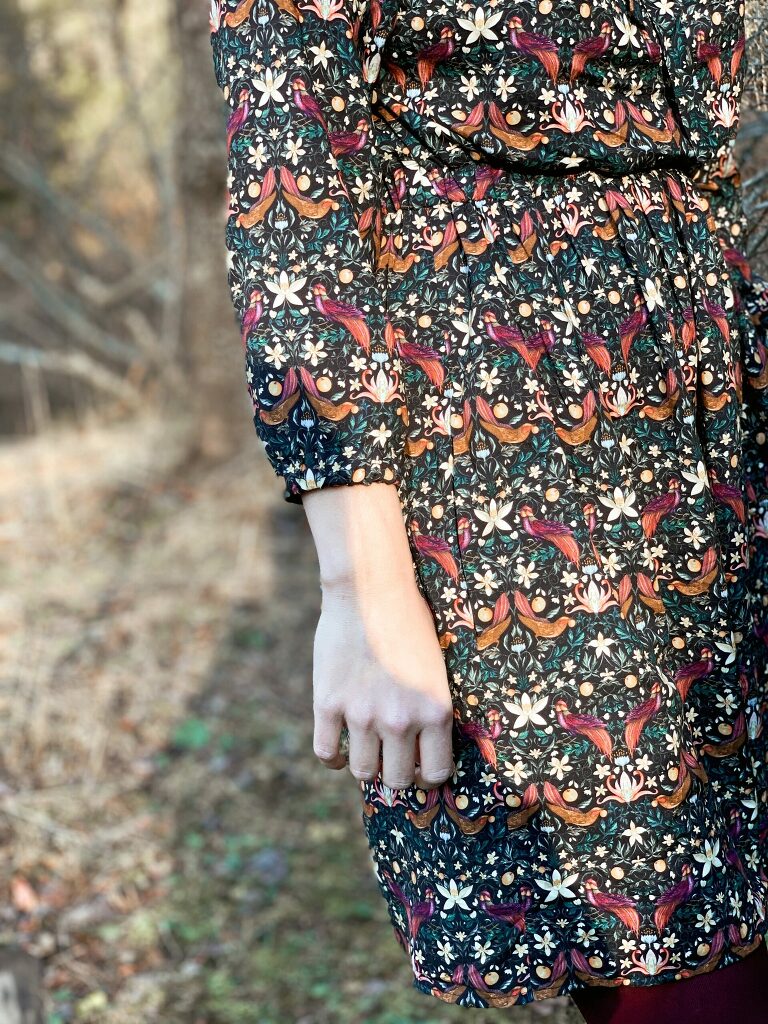 I've already worn my newest dress! I wore it under a heavy coat to church yesterday, and I wore it for a trip into Cades Cove to get these pictures. I was freezing and there was snow around, but I braved the cold to get some very quick pictures. Credit for almost all pictures I've posted in the past few years goes to my daughter who is pretty good behind the camera!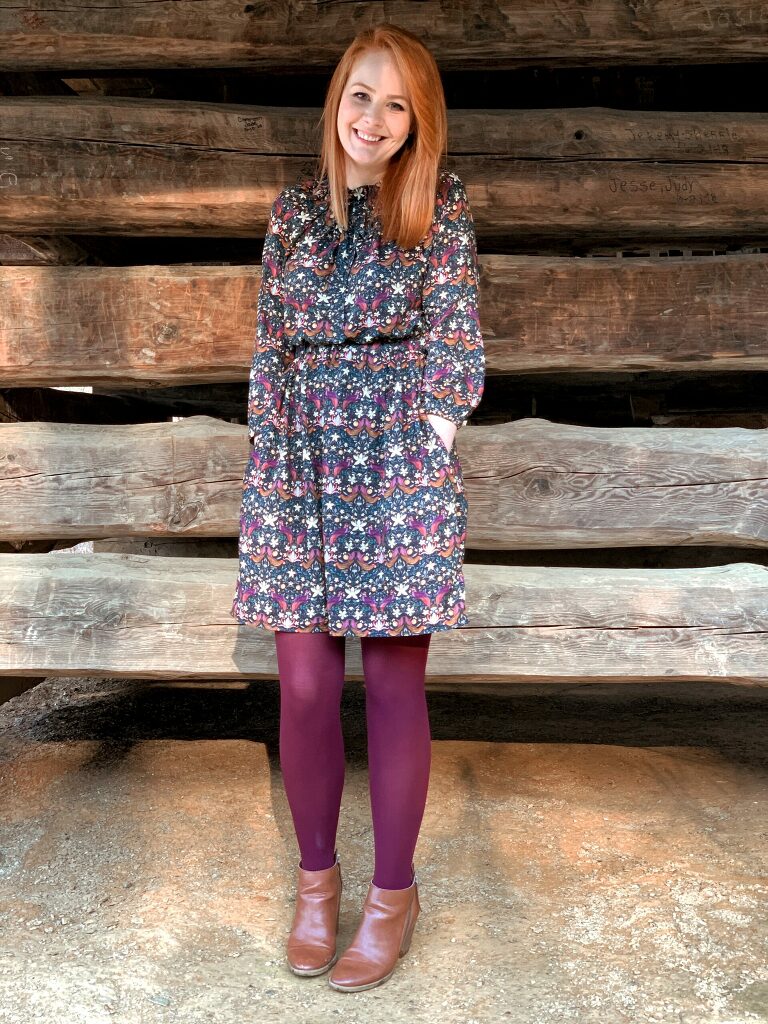 You can see my Wilder Top here and my Wilder maxi here. See you back here in a few days with another make!
-Meredith