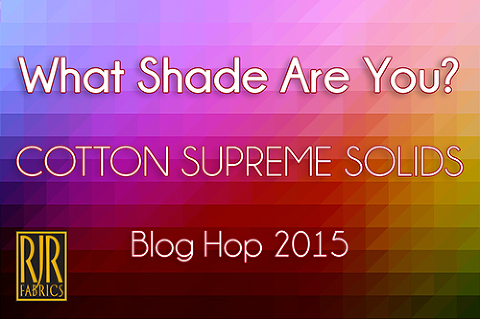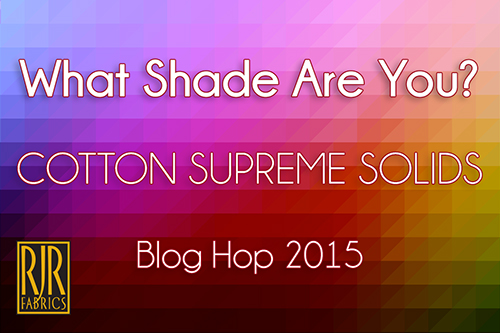 I'm so excited about today's post! RJR asked me to be a part of their What Shade are You blog hop, and I was able to choose a variety of their Cotton Supreme Solids to work with and give away. I picked a variety of melon, pink, and violet shades with some creamy whites mixed in. Its a very cheerful palette, and one I've been very drawn to as the winter fades (not that we have winter here, ahem.)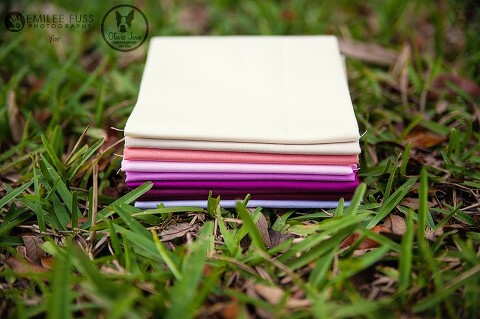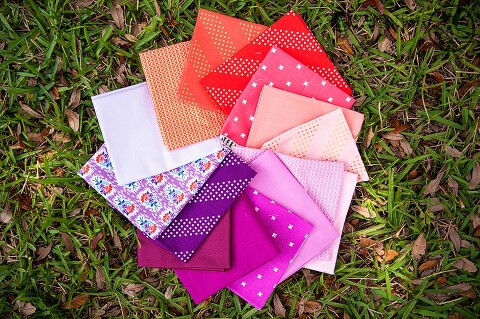 Anyway, I wanted a lot of variety within this color palette, so I mixed in some coordinating Cotton + Steel basics and a purple print from Anna Maria's Honor Roll because it is perfectly suited for this color mix. I chose my project based on a gorgeous quilt that belongs to a family friend. Hers was hand pieced (!) and hand quilted in the mid to late 1800s by a great grandmother, and it is incredible. Absolutely breathtaking, actually. I wish I had a shot of the full quilt!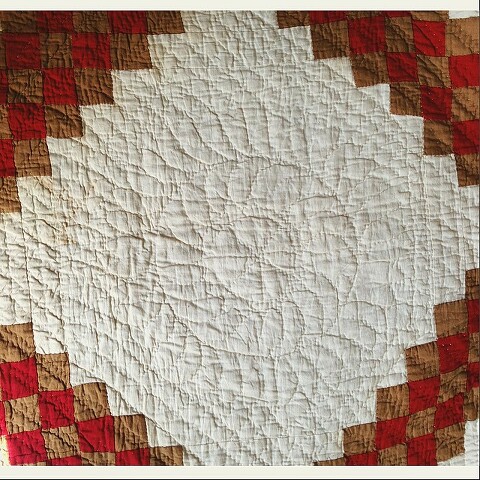 After being totally blown away by the detail and beauty of this quilt, both in the age and in its history, I knew this was the perfect time to recreate my own version. The pattern for this quilt is called a Triple Irish Chain, and while it is typically assembled in blocks, I took the much more tedious road and assembled mine in rows because I felt like I would have more visual control over color placement this way. That said, I would probably go the block route next time. Sewing 60 1″ x 60″ strips can get tiring.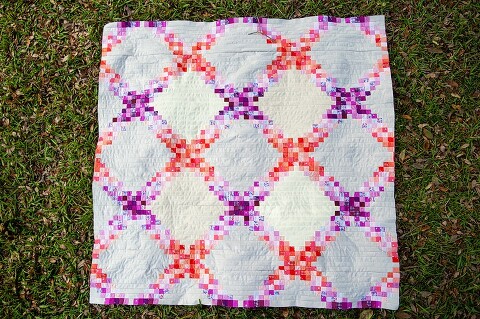 just ignore the stick that fell on there.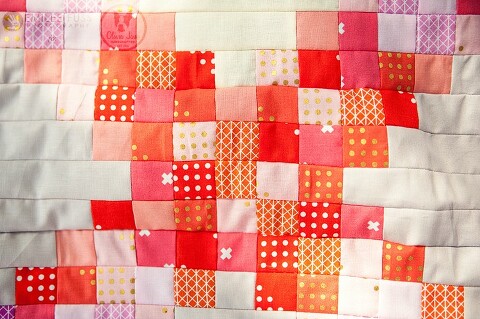 This quilt top took quite a lot of time and effort to put together. That said, I'm not a rush job kind of girl. If you frequent this blog, you know that I prefer to hand quilt my quilts, and that throwing together quilts and collecting them en masse is not my thing. The entire reason I love this craft so much is because of my grandmother's love for exquisite quilts and treasures from days gone by. I get my love and appreciation for carefully made beautiful items from her.
The four sections with creamy colored solids are RJR solids, but the main grey is actually from Free Spirit, I think. Its one I had stashed and I used it because I needed a whole lot more neutral for the background than what I had, and it fit the bill.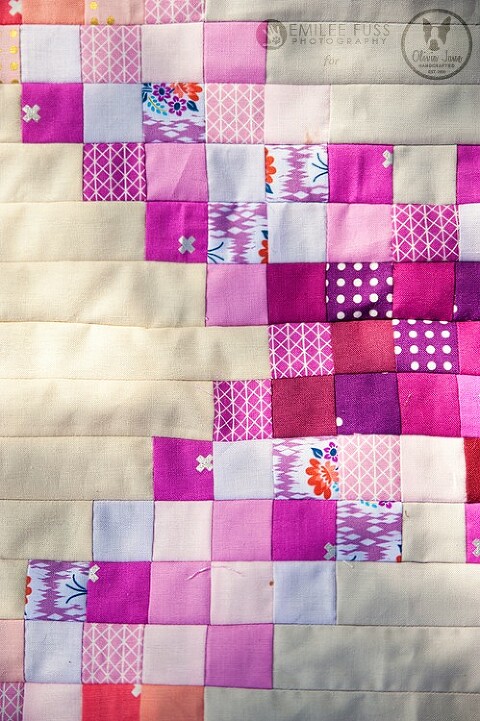 Lets talk about the fabric, shall we? You already know I'm quite taken with this spring-y palette. I'm so happy RJR asked me to be a part of this blog series, because I've now found a new collection of solids I'm thrilled to work with. Quality and weight wise, they are just like Cotton + Steel, Free Spirit, and Andover, which are all brands I adore. (and there are designer brands I do not like at all, so know this is my honest opinion.) The fabric didn't shrink up with heat from the iron, and was just beautiful to handle. In short, its exactly what I expect when working with a designer fabric. The colors are just gorgeous, and they have a plethora more to choose from. I would highly recommend picking up a color card to compare colors. Its worlds better than trying to get an accurate picture on the computer.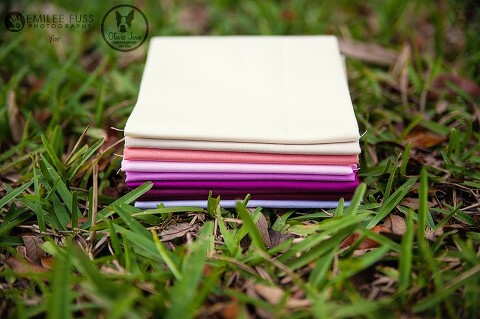 Would you like to with this fat quarter bundle of RJR solids? They have so generously offered up not one but two bundles to give away! All you have to do is leave me a comment letting me know what you would make with your bundle. Winner must be in the US or Canada, but no PO boxes! Sorry!
Good luck!
-Meredith