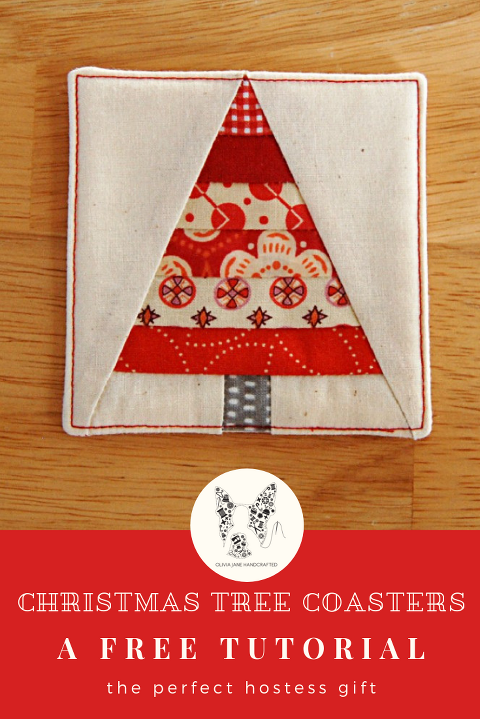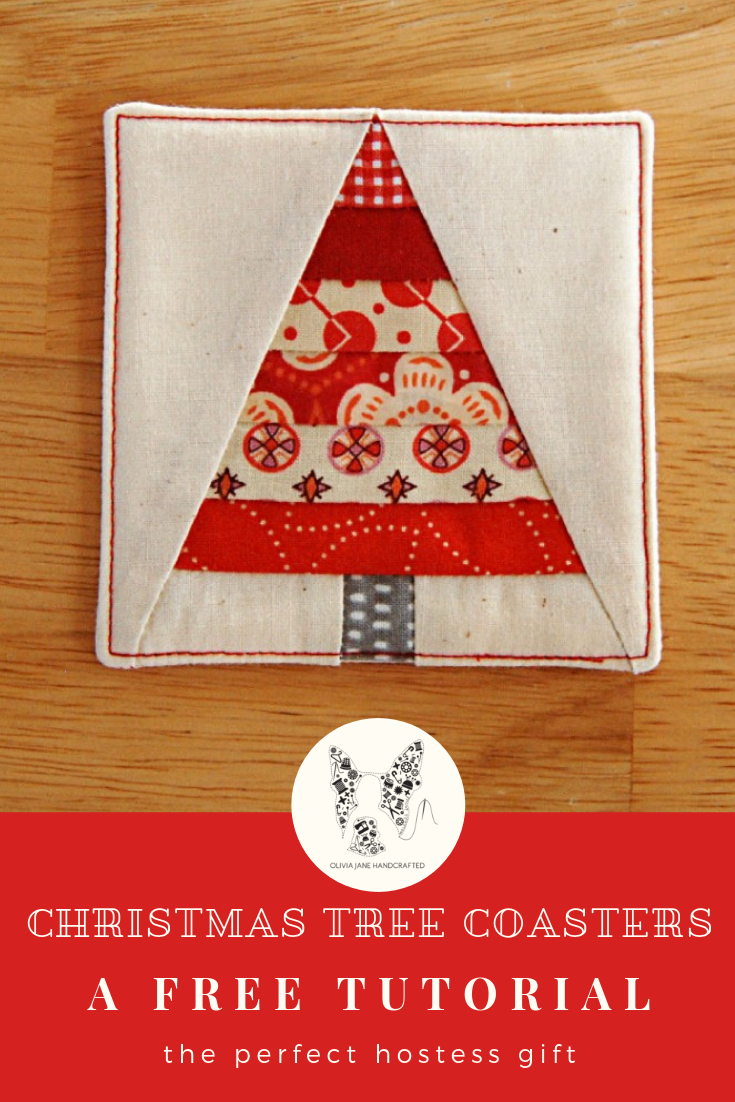 Tis the season for sweaters, hot cocoa, holiday cheer, and parties. Of course, hostess gifts are a must. And I've got you covered on that with today's tutorial. We'll be making Christmas tree coasters using the paper piecing method. I won't be giving an in depth paper piecing tutorial since I've already written a tutorial on this method for a different project, but the pattern is free to use over and over for personal use. I will, however, show you how to assemble your coasters.  I've given you two different patterns, but you can use the plain tree pattern to draw up your own designs if you want the look of your trees to be different.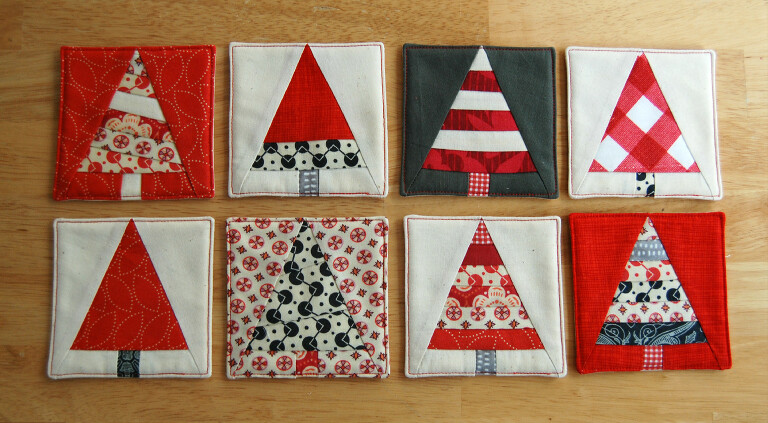 Its a very simple and quick project. I think each coaster will take 15-20 minutes (or less if you do them in batches like I do). I'll throw out a warning to you: these things are addictive, so be prepared to gift them at all the parties you attend this season! :D
Materials List: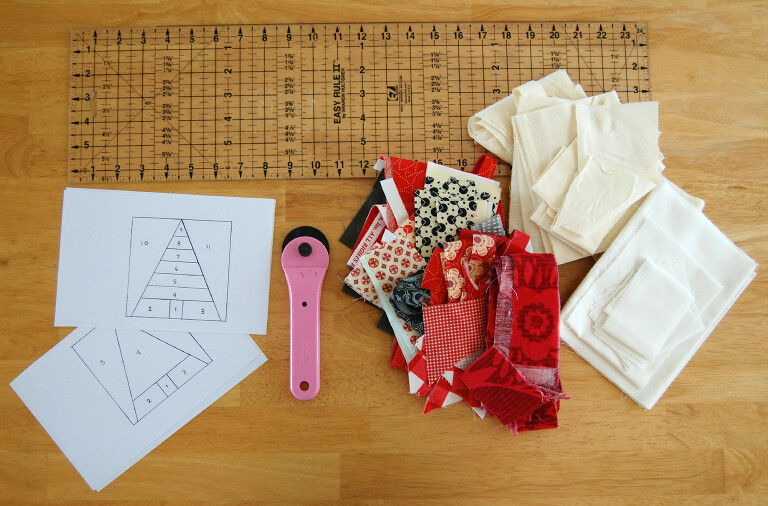 – Various scraps for the front of coasters
– 9″ x 9″ fabric for backing for four coasters (4.5″ square per coaster)
– 9″ x 9″ fabric of batting for four coasters (4.5″ square per coaster)
– rotary cutter and cutting mat
– Christmas Tree Coaster Pattern
First of all, gather your scraps and come up with a basic plan/layout for your trees. Do all the paper piecing. Remember to trim your block 1/4″ away from the outside of the square all the way around to allow for your seam allowance. 
Once you have completed all your coaster tops, you'll want to cut out backing and batting. You'll need one 4.5″ square of batting and backing for each coaster, so cut accordingly.

Layer your pieces as follows: batting, coaster top right side up, backing right side down.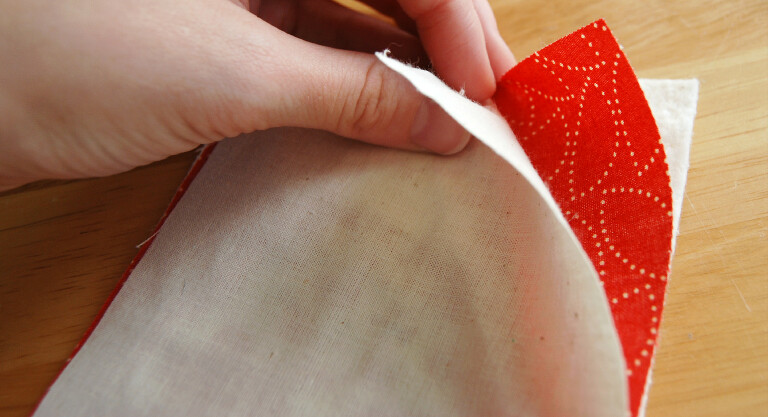 Sew a 1/4″ seam all the way around, leaving an opening of at least 2″ to allow for turning. Backstitch at the beginning and end of this seam.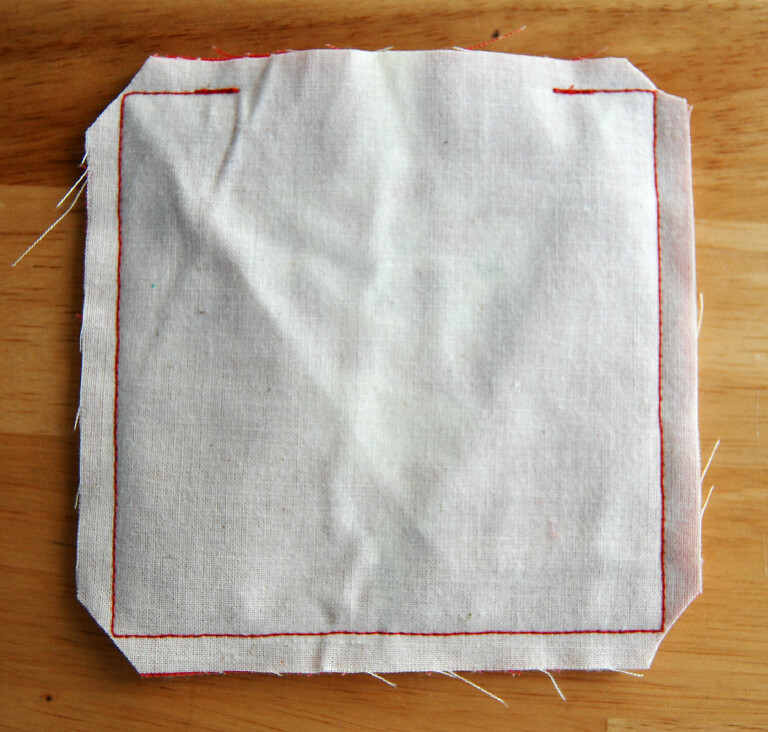 Clip corners (but not into your stitching). Turn right side out, carefully poking out your corners so they are nice and square. Press well. Edgestitch all the way around, closing up that opening as you go.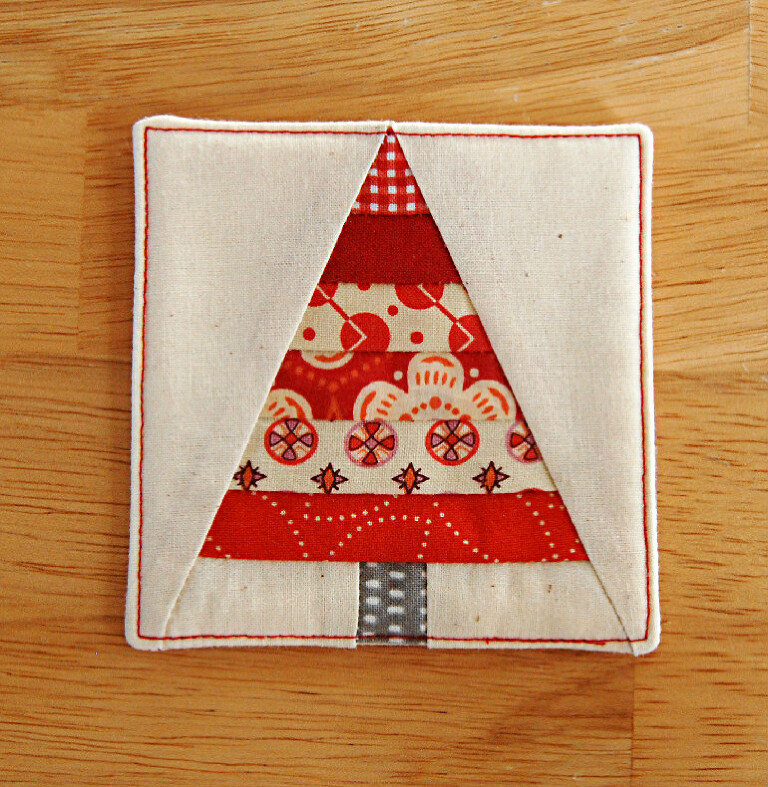 Wrap and bundle of these in ribbon, and you will have a wonderful hostess gift. Better yet, keep those for yourself and make more for all of your friends!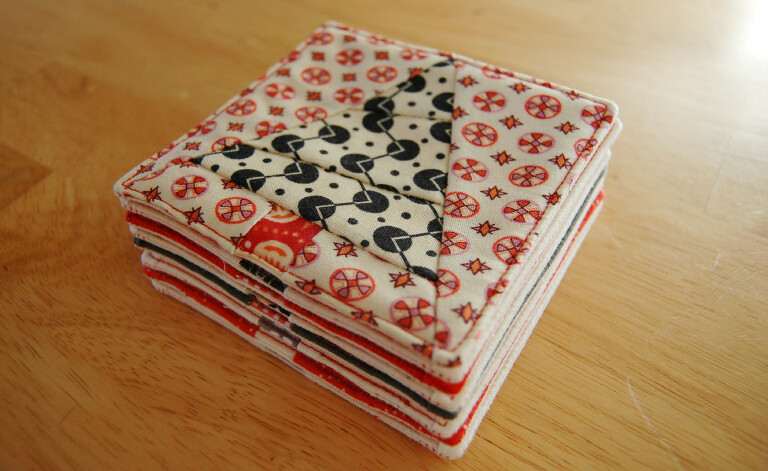 Hope you've enjoyed this tutorial!
-Meredith