It's been a busy week between my part time job and crafting. I haven't been blogging about personal crafting as much as I would like, so today I'm going to play catch up and show you several of the things I've made lately, and then I'll go over some Holiday Craft Bash stuff.
First off, I want to show you the baby carrier I made for Layla's baby, Lola.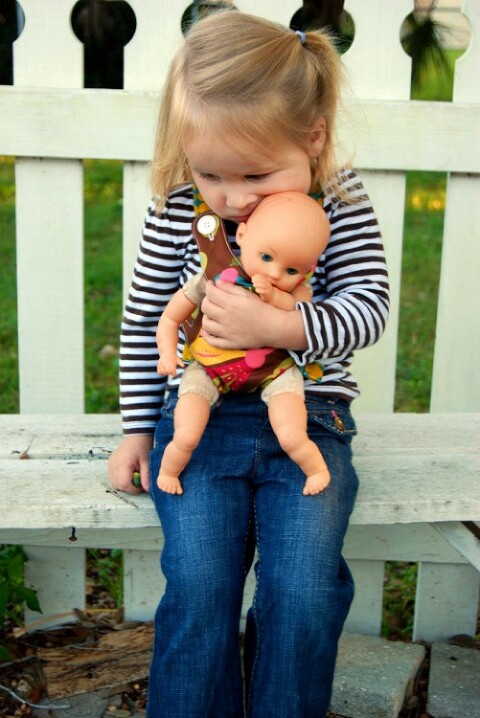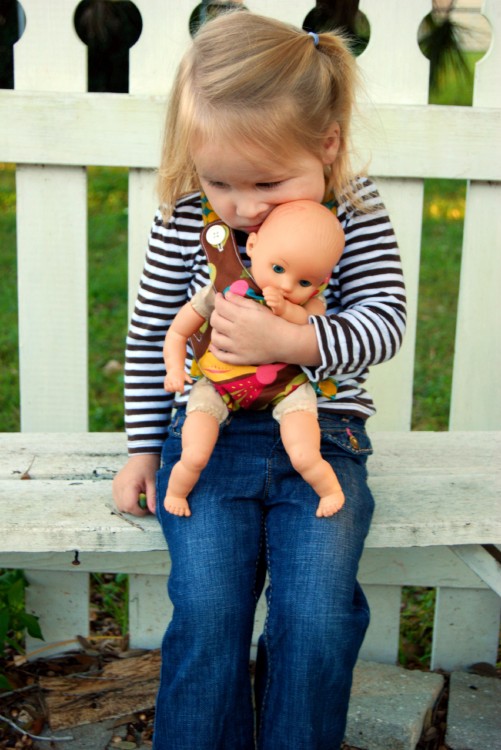 She loves this baby very much, and since she [Lola] never ever has clothes on, she always looks a little nasty. If you have children, this needs no explanation. I thought the carrier from Little Things To Sew would allow Layla to carry her baby everywhere and spare me the embarrassment that comes when people tell Layla her baby needs a bath.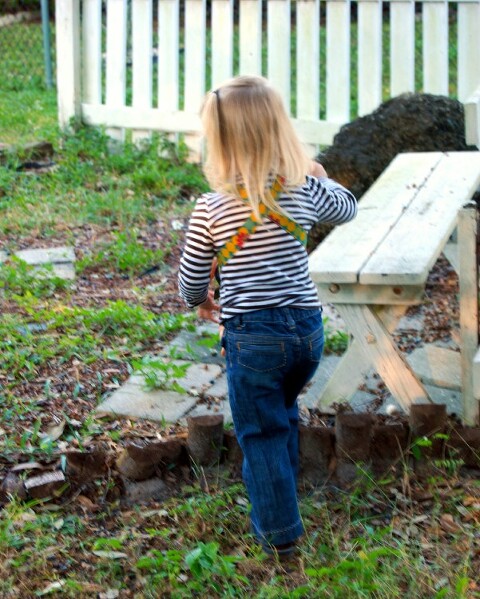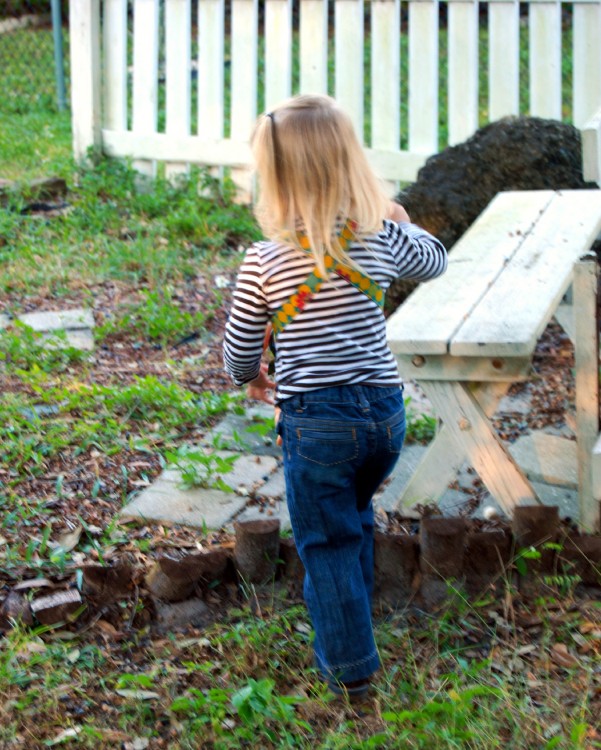 You know I'm head over heels for any pattern by the great Mrs. Leisl Gibson. The pattern was wonderful as always, and the carrier came together without a single problem. The lovely fabric is from Lucky Penny (more on that here). I'm a little head over heels for that fabric too. Its a dream to work with!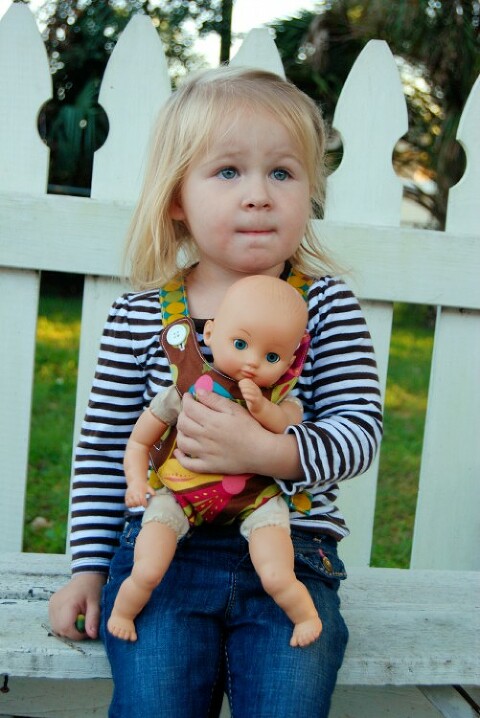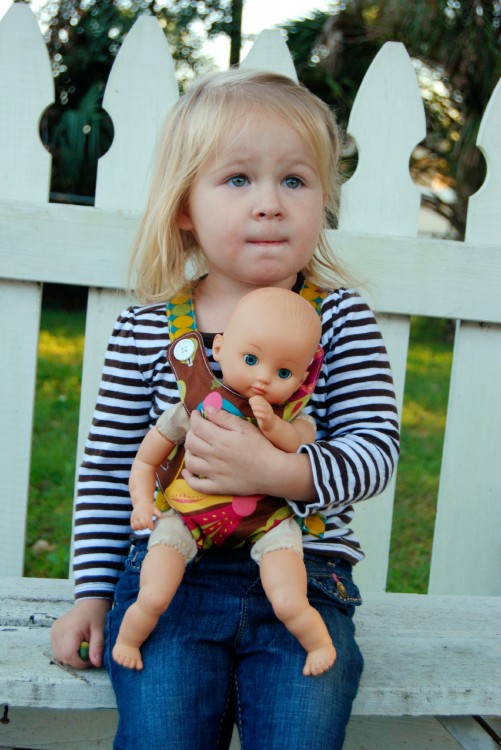 Now onto my Wiksten Tank Dress. I spoiled myself something serious with this AMH voile. I scoured the internet for it several months back and picked up a few yards. I had this dress in mind when I bought it, and now it is a reality. I love it! I don't think the pattern is perfect for me, but I made it work by adding a belt and folding the fabric in strategic places.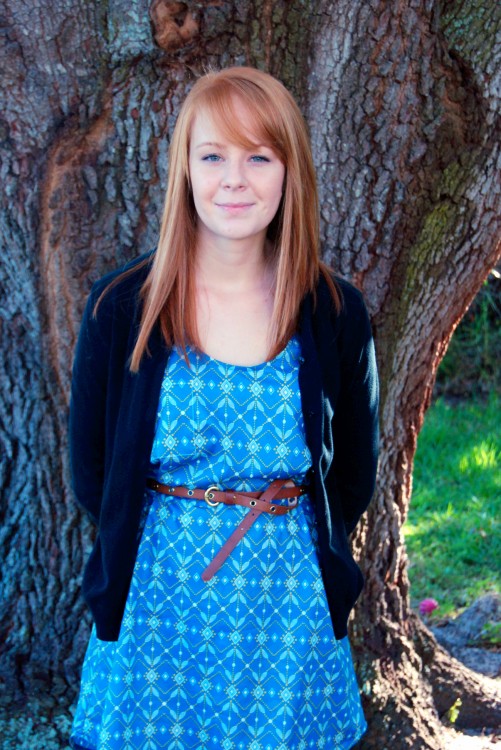 If you have a small waist and a big booty, this pattern is probably not ideal, but the pattern itself is rather addictive. So if you have the same body type as me and get the same hankering to try the pattern as I did, I do recommend a belt. – And a cardigan to complete the look!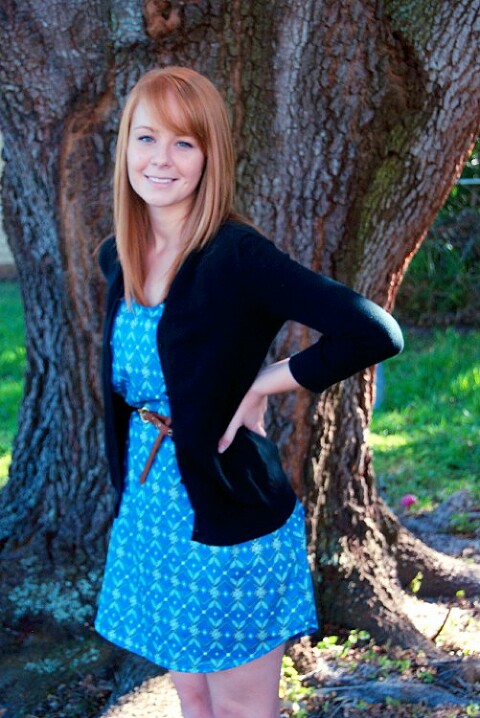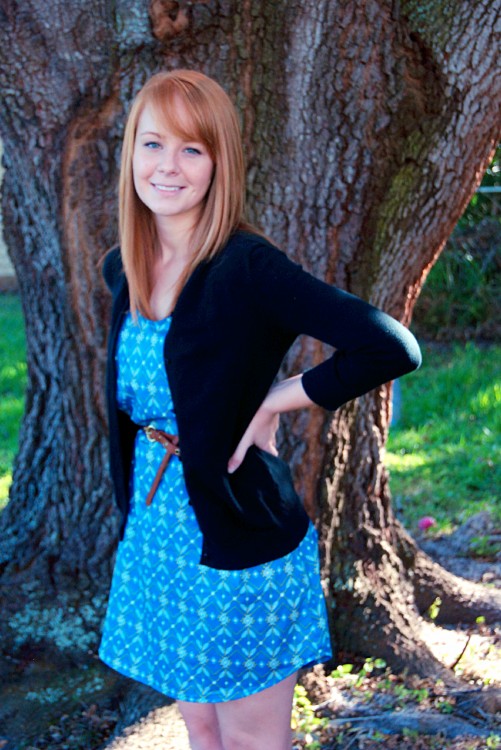 I'm sure I'll make myself more of these dresses. I'm learning more about garment sewing everyday, so once I get comfortable to alter and add darting and such without a pattern, I'll be doing that to make this dress perfect for me.
Onto the pillow. As I said yesterday, those little Christmas trees are quite addictive once you get started. Wanting to make something new, I took that idea and elongated the tree pattern to make a pillow. I quilted around each tree, then did some straight stitching on the machine. I just want to tell you, when done right, straight stitching takes forever!!!! I had to pull those threads to the back and tie knots to secure the stitching, and by the time I was finished, I had invested several hours into this pillow. I do love it very much. I'm happy it'll get to join this one at Christmas.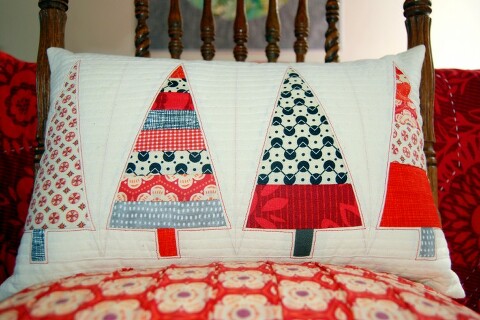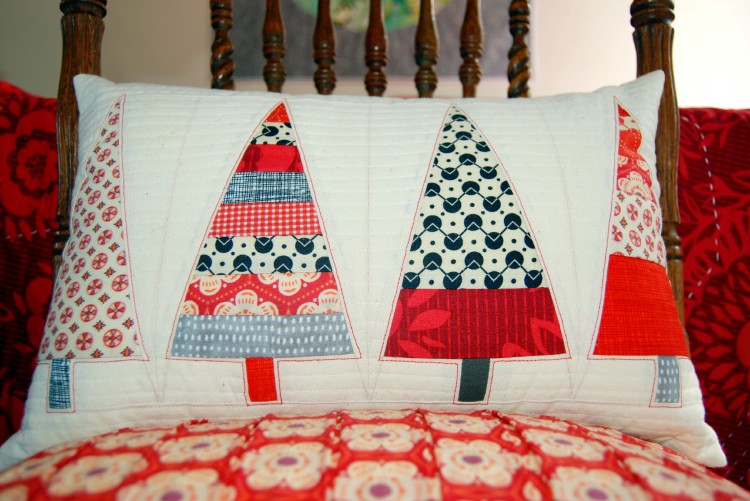 And speaking of Christmas, how goes the crafting? Are you getting a head start on the holidays with us in the Holiday Craft Bash? We're posting four new projects every week. Here's what we've made for you this week:
Jessica made these fabulous Peanuts Ornaments: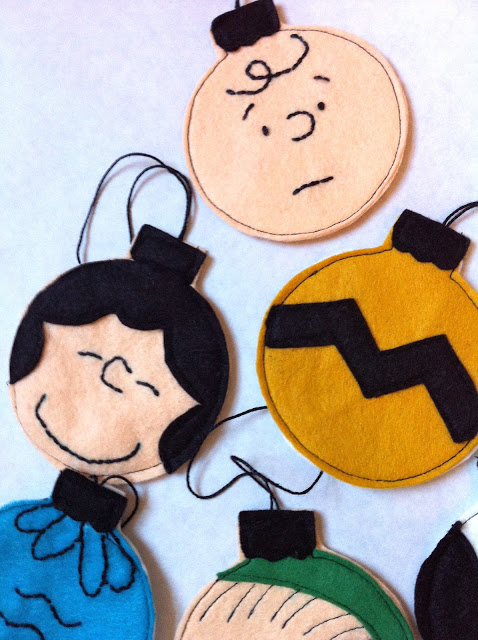 Debbie made this beautiful Joy Centerpiece: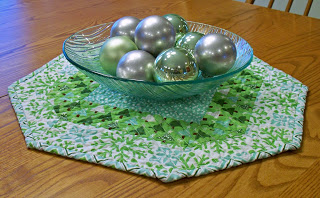 I made these Christmas Tree Coasters: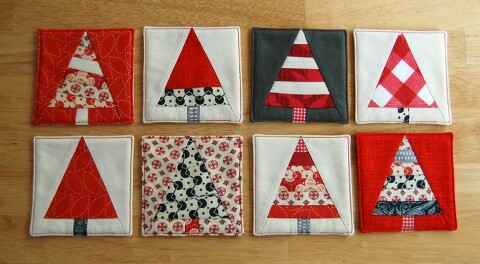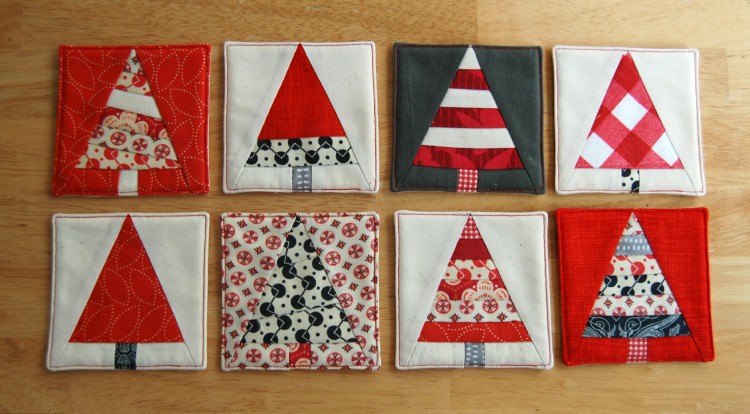 Jacey made these Embroidered Gift Tags: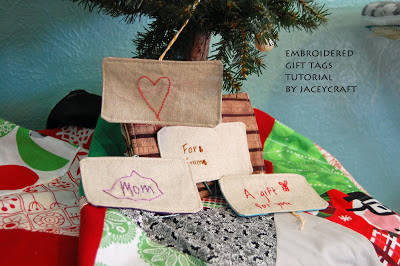 If you would like to see the other projects from the Holiday Craft Bash, head on over to the Flickr group and browse through the pictures. The pictures from Jessica, Debbie, Jacey, and me will lead you right to the corresponding tutorials. Don't forget to post your project pictures to the Flickr group for a chance to win great prizes, like the fat eighth packs from Pink Castle Fabrics which will be given away on Monday.
Come on back tomorrow for a preview of next week's projects. We'll also have materials lists available for each project so you can gather your materials over the weekend and be ready once the tutorials are released.
Have a beautiful day!
-Meredith