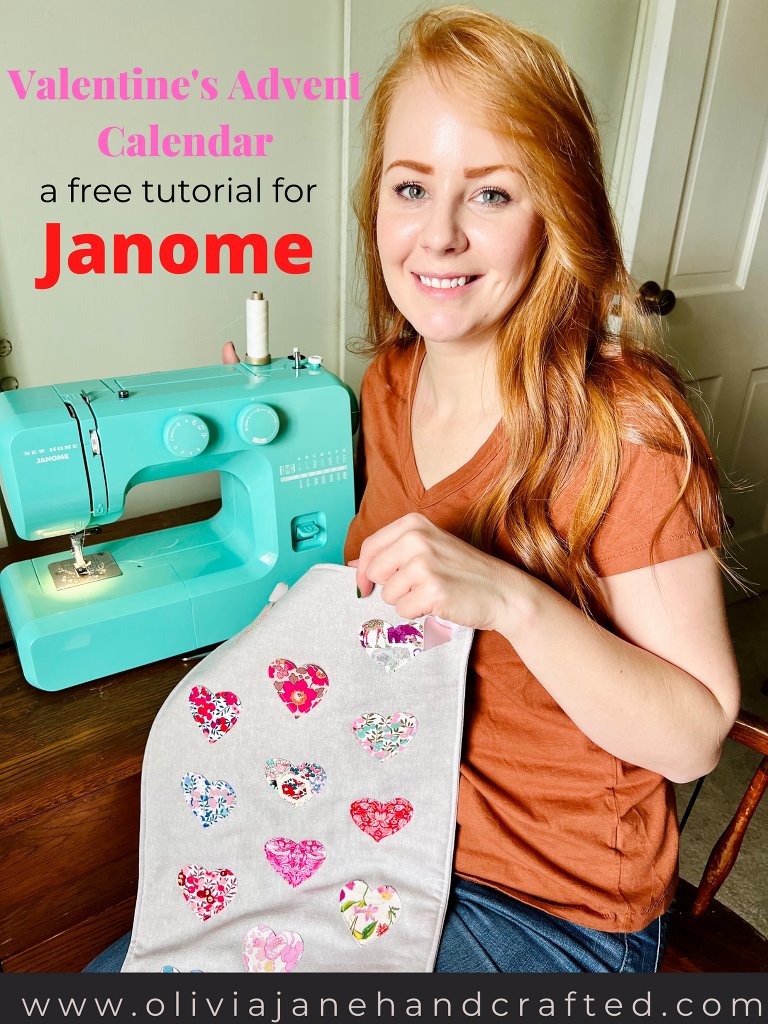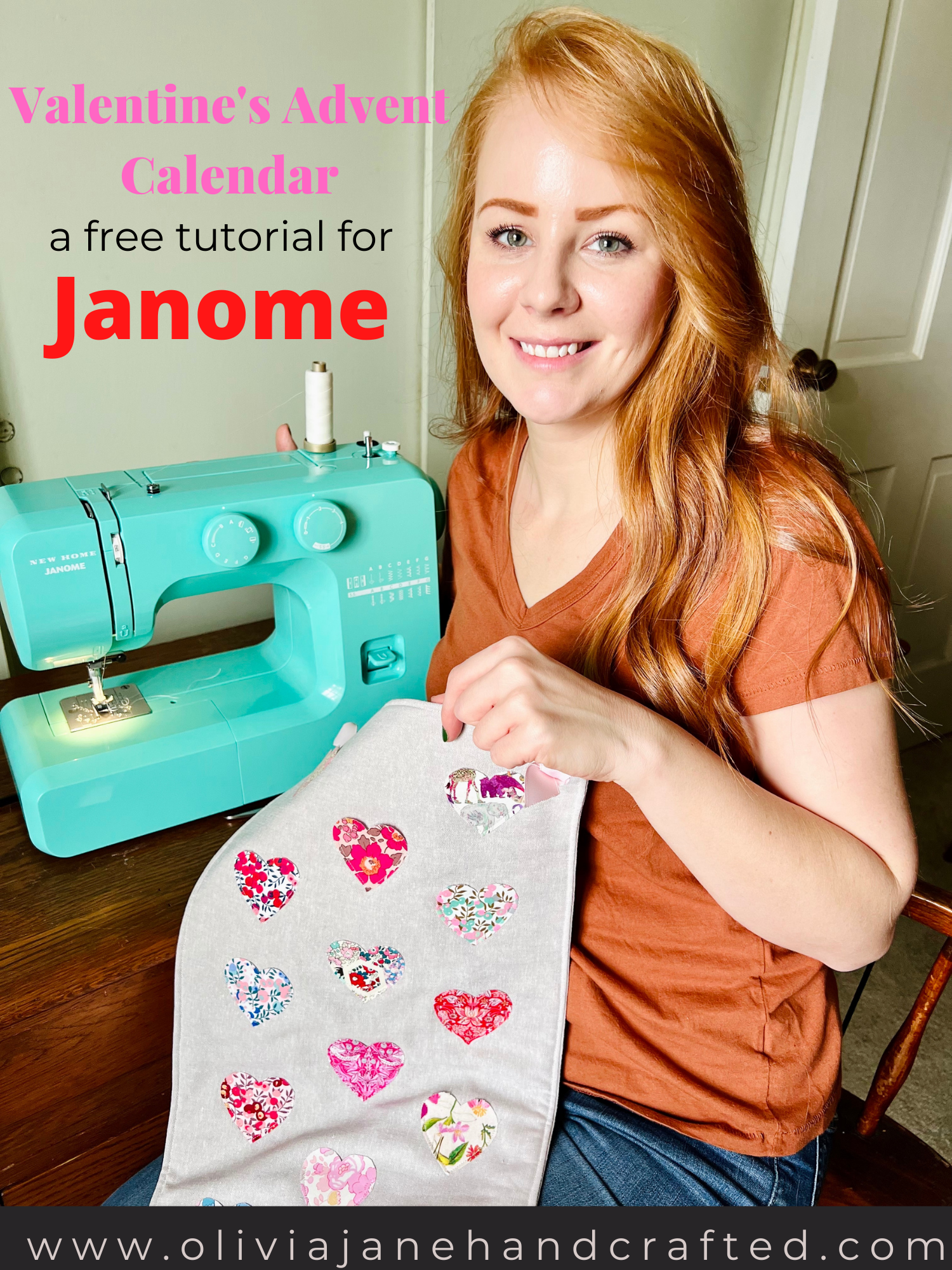 Did you know that the word "advent" refers to a countdown to something? It's not merely reserved for Christmastime. As a new year begins, I find myself wanting to carry on the magic of Christmas even though it is also time for change. The red and green decorations come down, but that doesn't mean we have to wait until the end of the year to reflect on our love for others and show them how grateful we are to have them in our lives. The Valentine's Advent calendar was borne from this thought, and I'm excited to share it with you today.
Before I go into the project, I want to tell you a few things. Most all of my projects over the past few years have been sewn on my Janome Skyline S9 which is a really fantastic combination sewing/embroidery machine that can do just about anything. It has all the bells and whistles. A few weeks back, Janome sent me their Arctic Crystal machine which is a starter machine that is sold at JoAnn. I wanted to test the machine out to be able to review it and share it with you, so I thought this project would be the perfect thing to sew. You can find this machine on JoAnn's site HERE.
I'm going to go through the full project with photos on this post, but please note that you will get a quick instruction guide included with the printable template. Print at 100% scale and you should be golden. I'm also including some notes for customization. You should be able to sew this project in just a couple of hours whether you are using a starter machine like the Janome Arctic Crystal, or a heavy duty machine like the Skyline S9!
Valentine's Advent Calendar
difficulty: easy
estimated time: 1-2 hours
Materials:
Main fabric: cut 2 12×20"

batting: cut 1 12×20"

scrap of interfacing such as SF101

coordinating fabric or scraps: 

you will cut 14 hearts with template 

after you have attached interfacing to fabric

two grommets for hanging

a ribbon or rope for hanging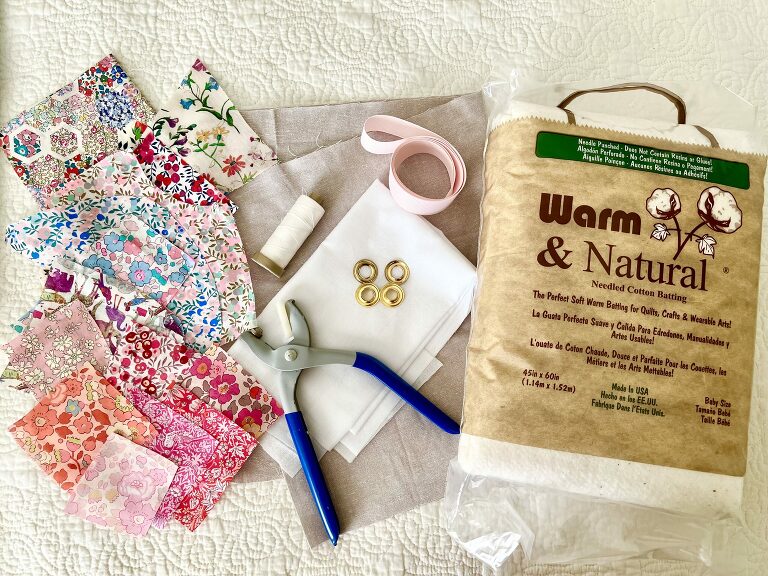 Instructions:
Cut background fabric and batting, as noted in Materials.
Fuse scraps of fabric to interfacing, then cut 14 hearts from interfaced fabric.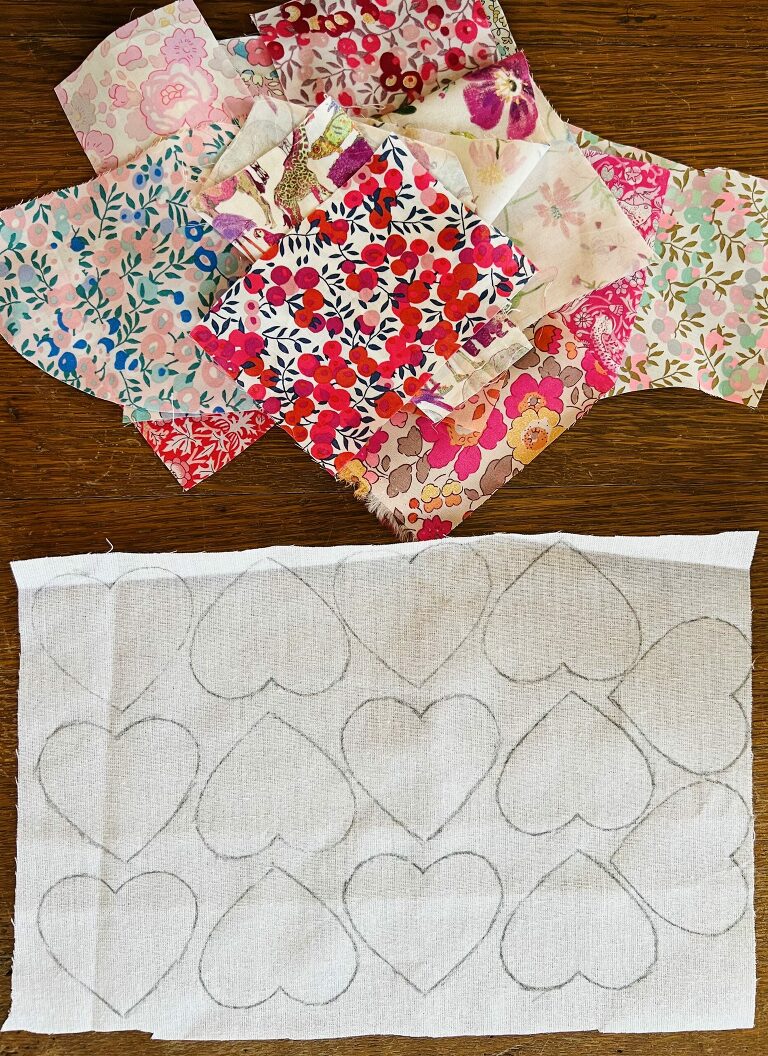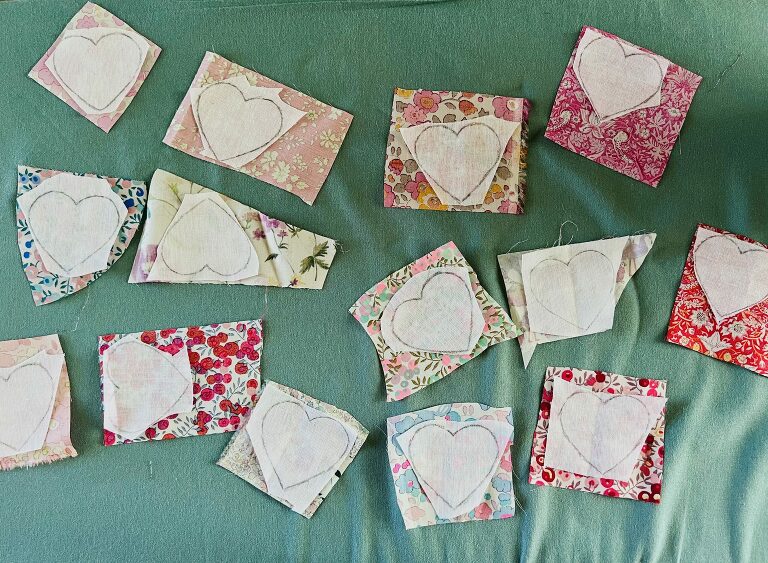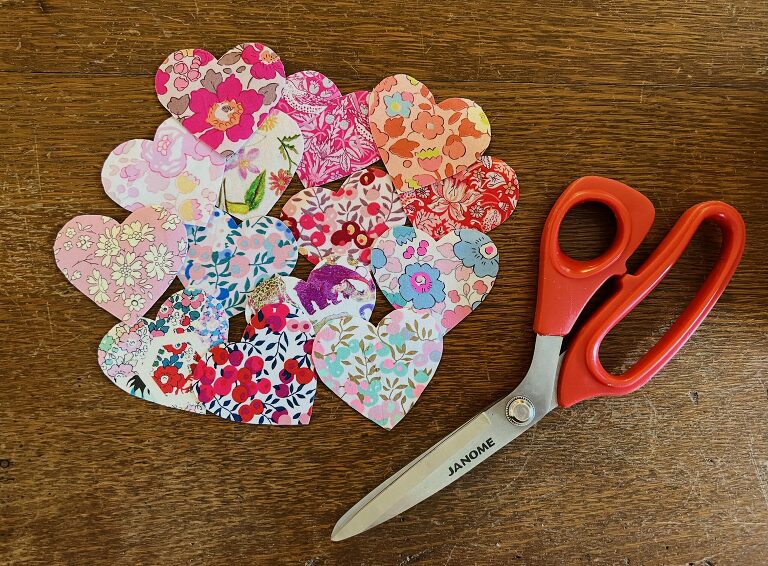 Sew background by layering batting, backing right side up, then front fabric face down. Stitch with 1/4" seam around, leaving a 3-4" section for turning. Clip corners and turn right side out through opening.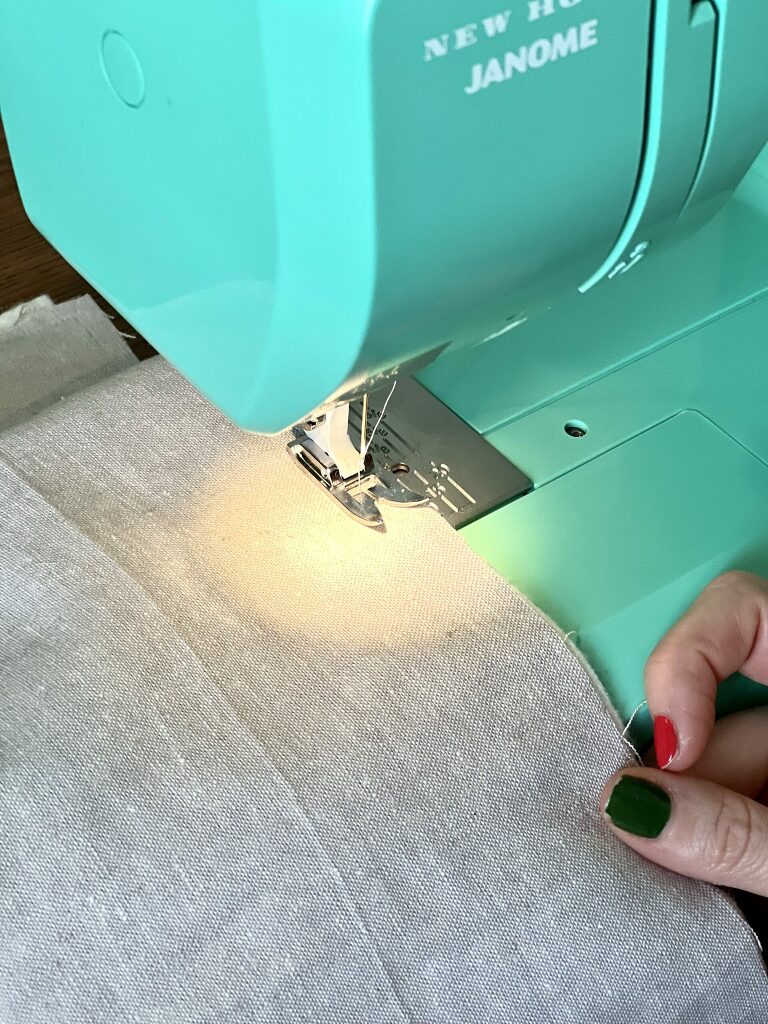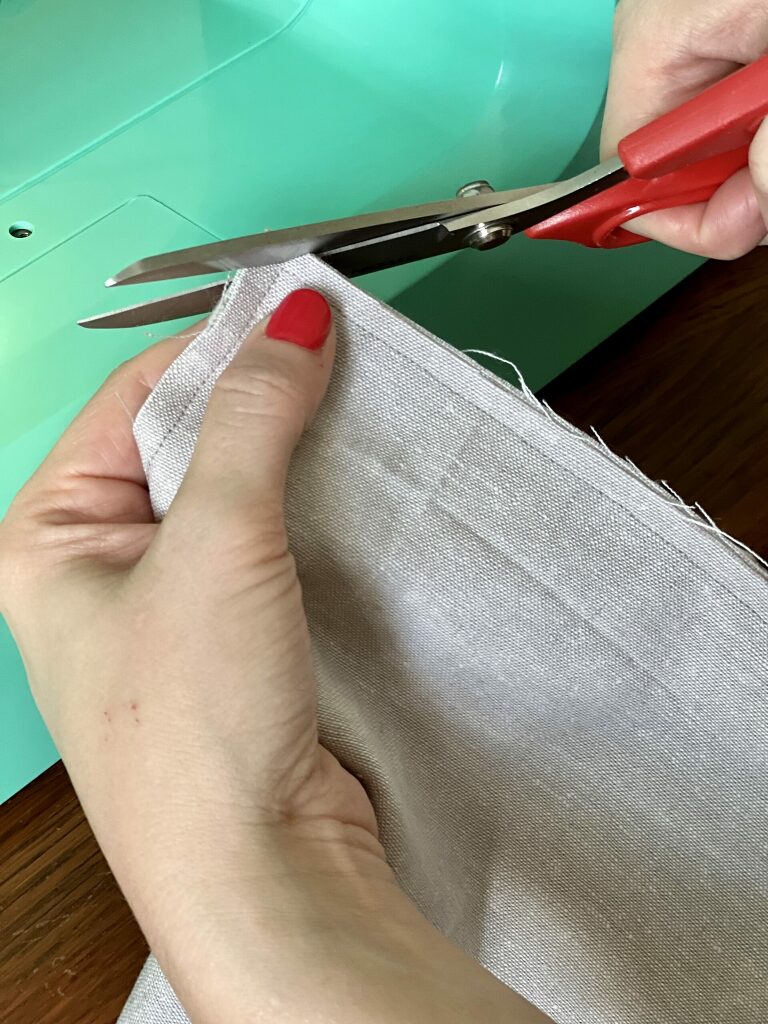 Press flat then use 1/8" seam to edgestitch all the way around, closing the opening as you go.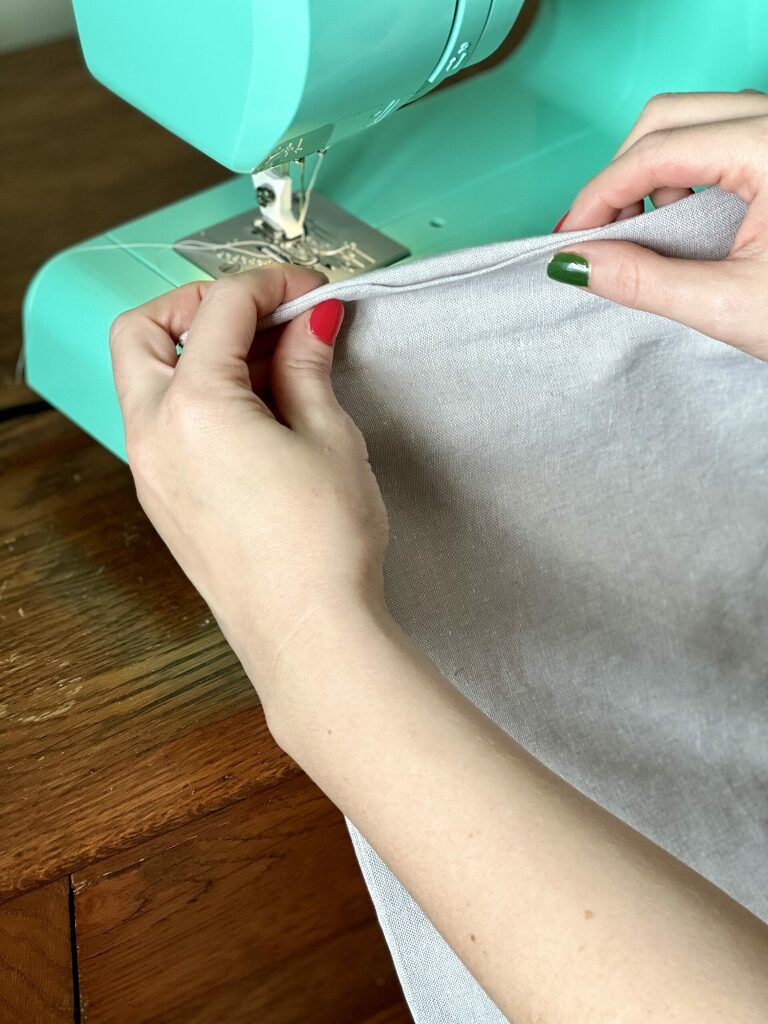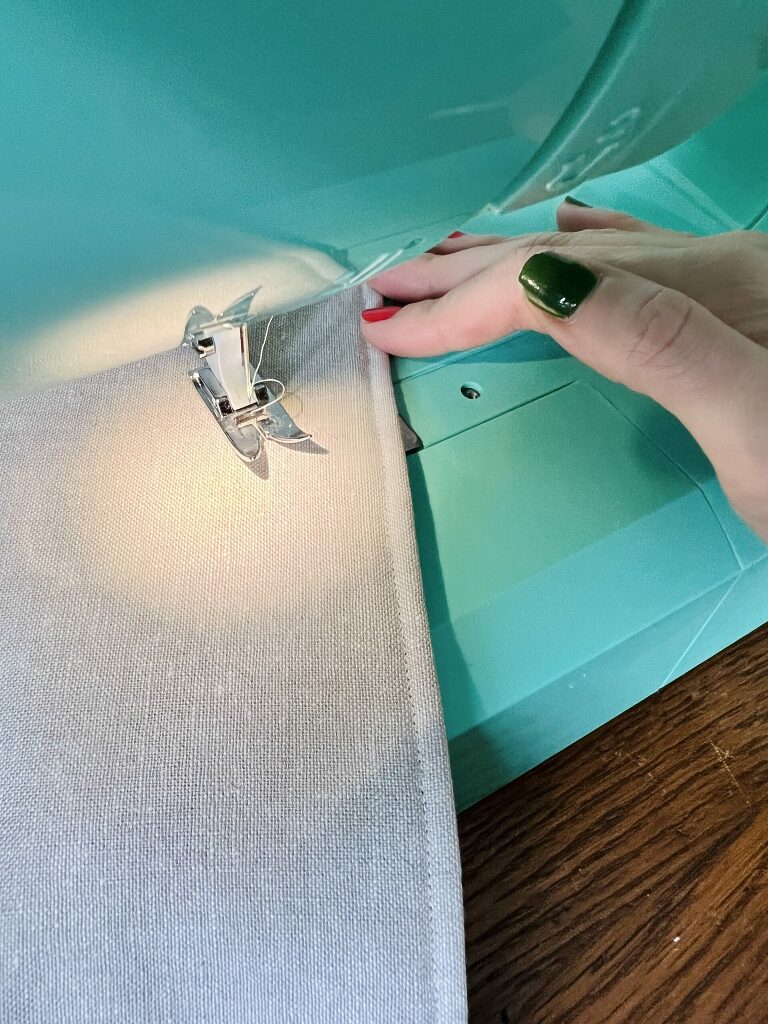 Pin hearts in place to your liking, and stitch with 1/8" stitch from one mark to the other. Backstitch or lock stitch at each end.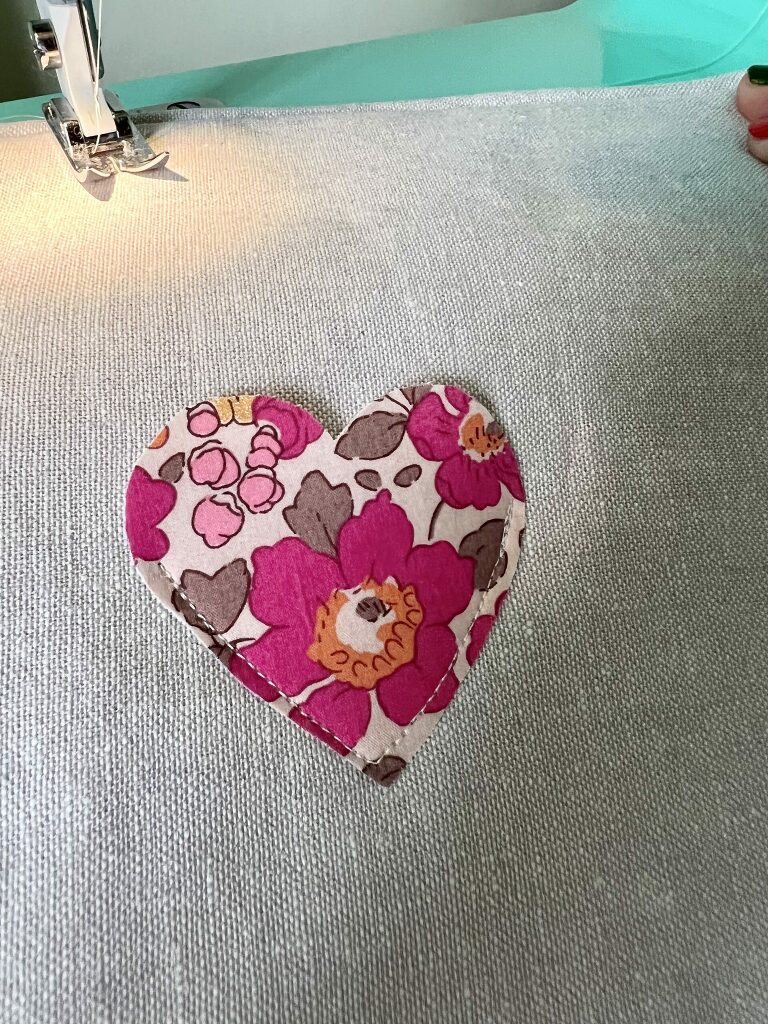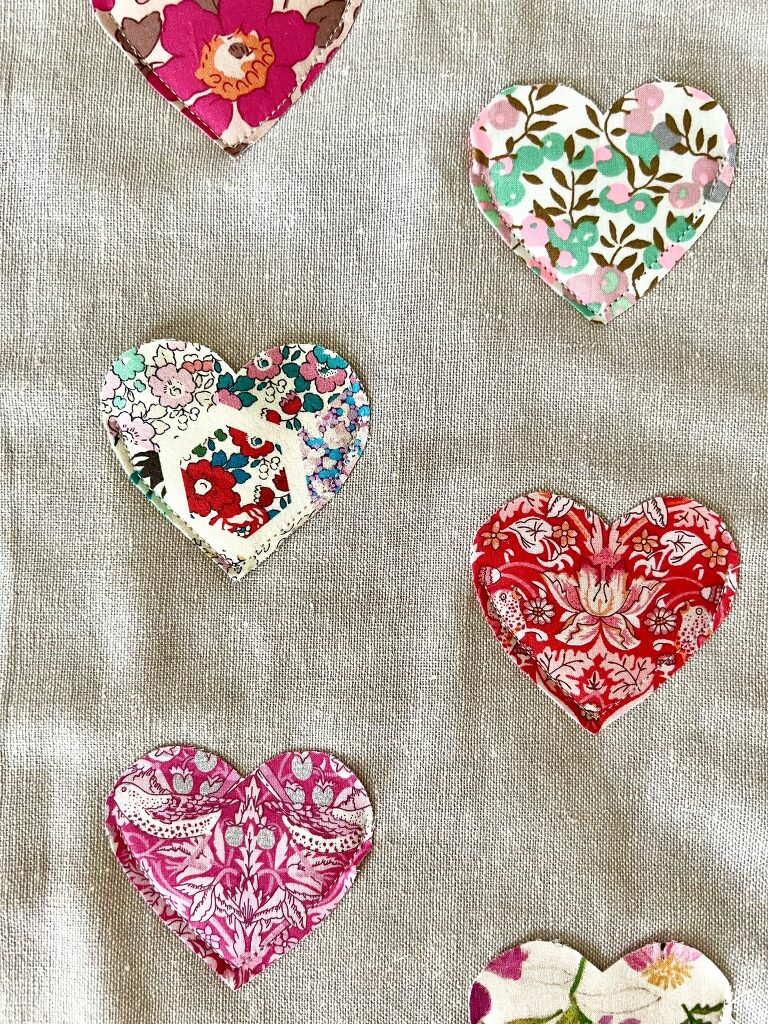 Install grommets at upper corners and tie in ribbon or rope.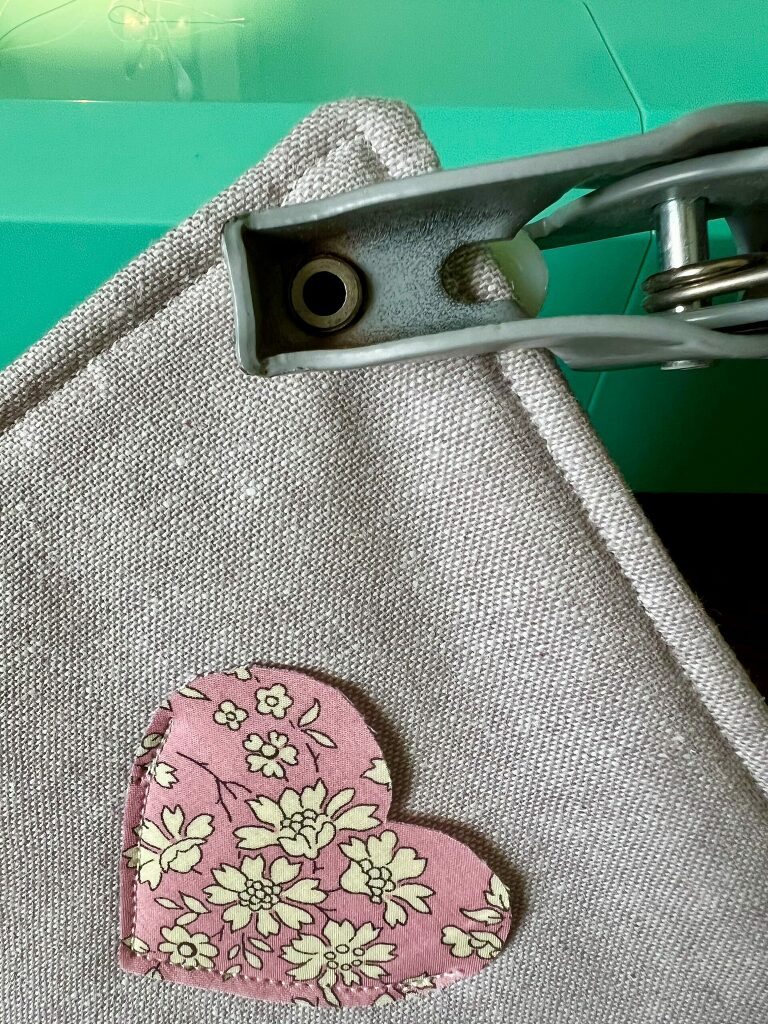 Write some words of love and affirmation or gather some sweet treats!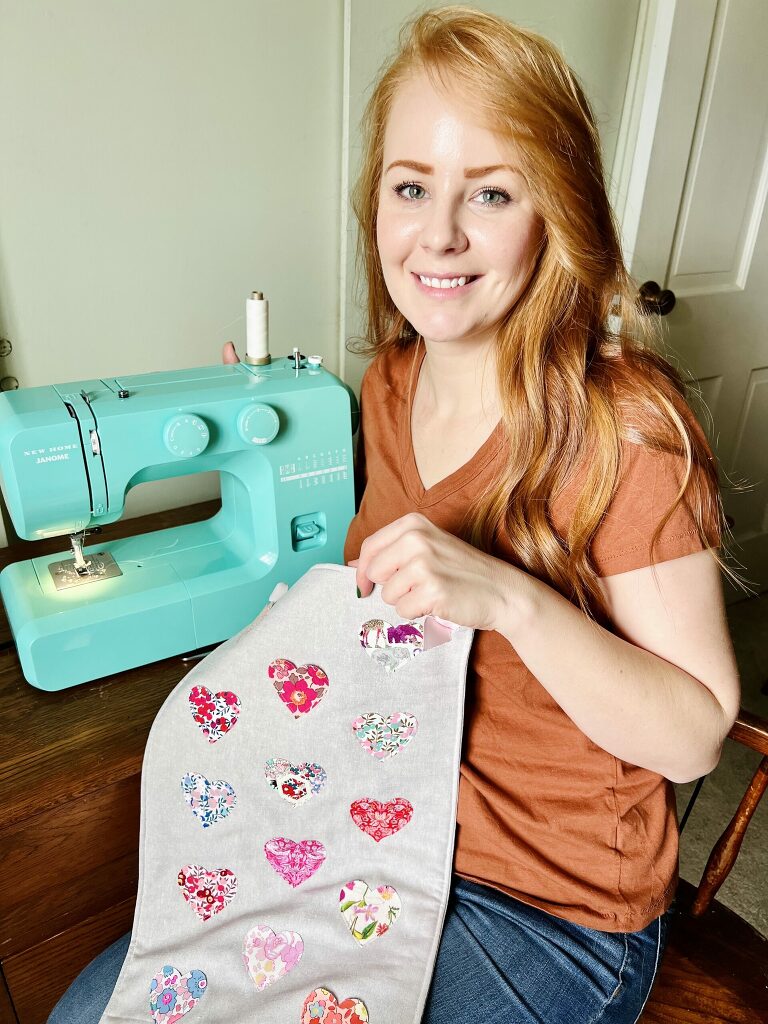 options for customizing:
cut your background fabric to the shape of a heart

embroider numbers on each heart either by hand or with a Janome embroidery machine

use felt instead of fabric to save time

quilt the background for interesting texture
I'll be giving this Janome Arctic Crystal away on my Instagram account this first week of January, so if you are not following, be sure to give me a follow so you can enter! This giveaway will include the machine and a full kit to make this Valentine's Advent Calendar. I will only be opening the giveaway to folks in the US who are either beginners or someone who is going to teach a new sewist! Find my Instagram account HERE.
Thanks for stopping by! Remember to use #oliviajanehandcrafted if you use any of my tutorials so I can see what you are making!
-Meredith