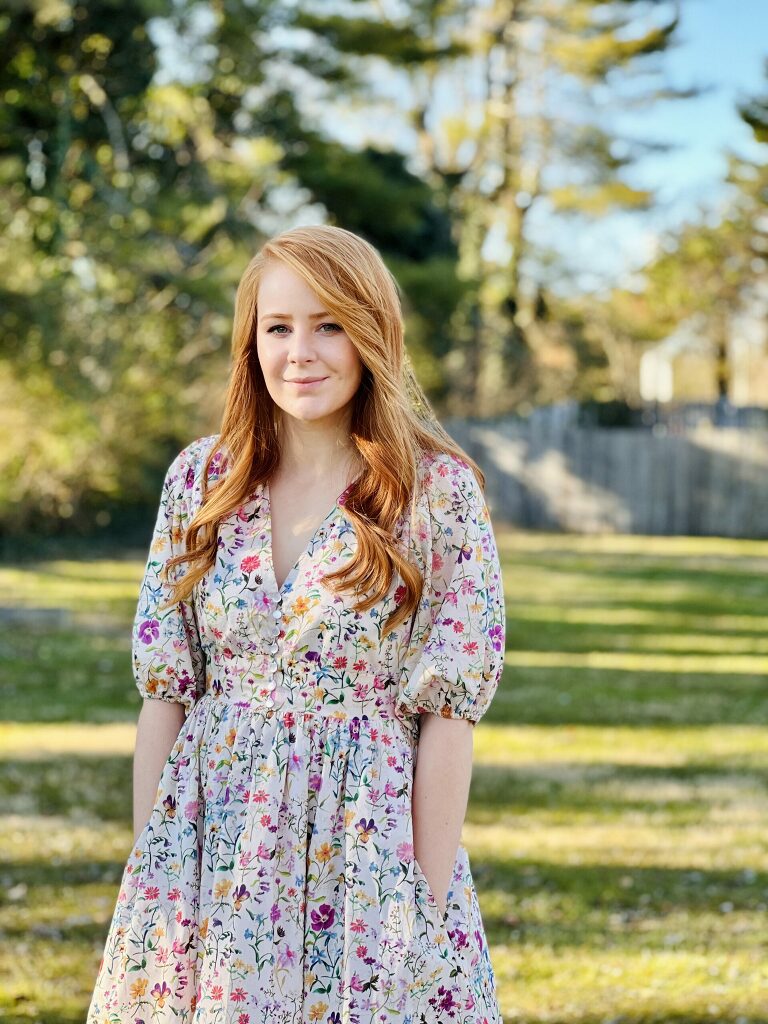 Today I'm sharing a brand new make, my Linen Garden Orchidee dress. The fabric is a stunning painterly Liberty lawn given to me by Farmhouse Fabrics. They are a small family-owned business specializing in fine materials for heirloom sewing. They have a beautiful variety of lawns, fine French lace, smocking supplies, patterns, and notions- everything you need for your sewing project. Farmhouse Fabrics is located on a farm in South Carolina, and I'm delighted to have found such a wonderful US based small business! Check out their shop, and sign up for the newsletter. I have been subscribed for a couple of months, and it is a delight to receive every one that pops into my inbox!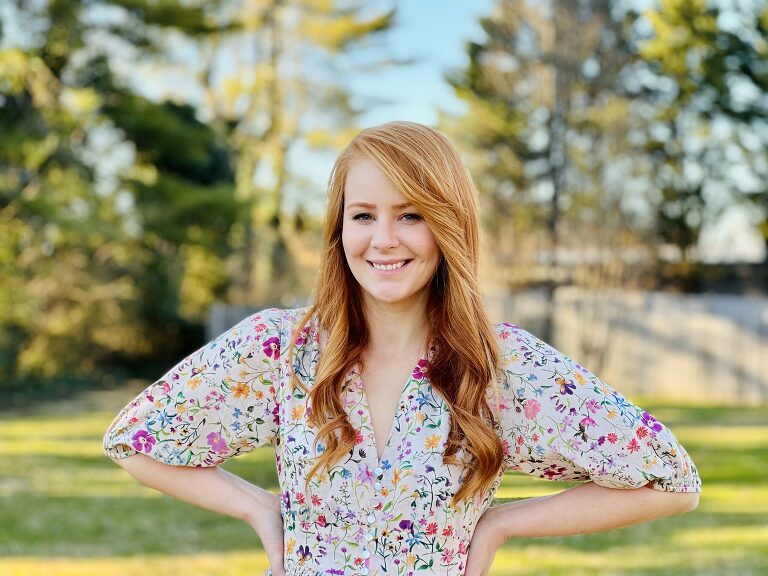 Let's talk about this dress, shall we? I was able to choose this fabric and make whatever I wanted without any kind of obligation, so all opinions are my own. This fabric is a Liberty lawn called Linen Garden. Its features delicate flowers on a light, blush pink background. It's somehow soft, but also striking. I love the way all the colors work together in this fabric.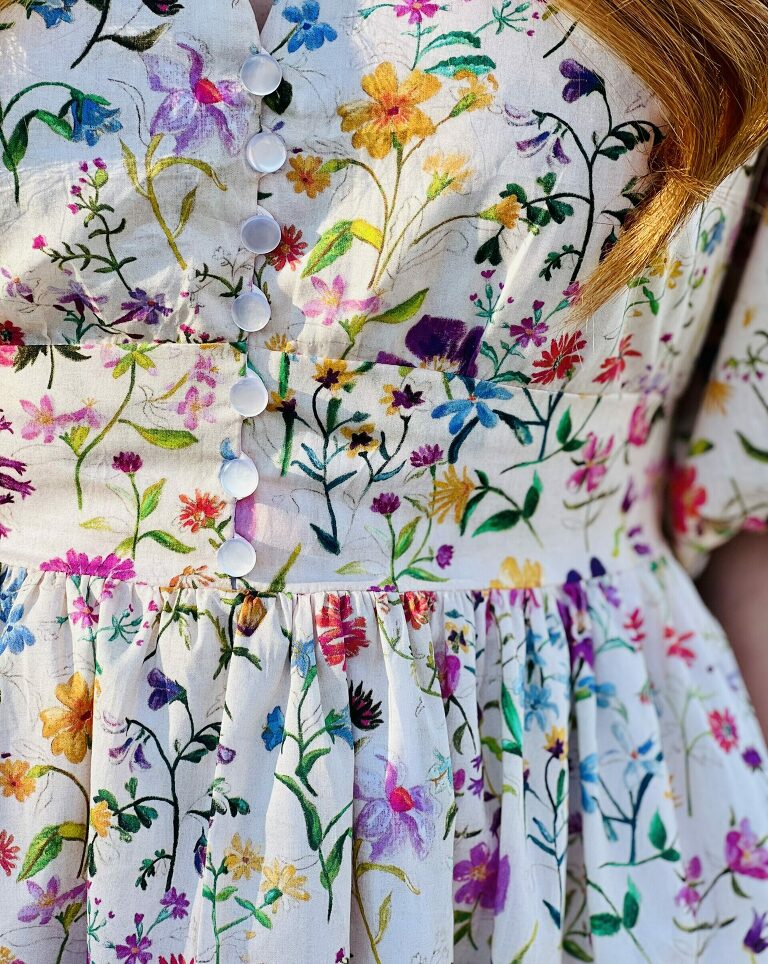 The pattern I used is the Deer & Doe Orchidee Dress, which is an ultra feminine style with vintage charm. It features bridal buttons, mostly for aesthetic purposes, because it actually has an invisible zipper on the side. The sleeves are puffed just enough and reach down to the elbows, and the skirt is about ankle length- I'm 5'4″ for reference.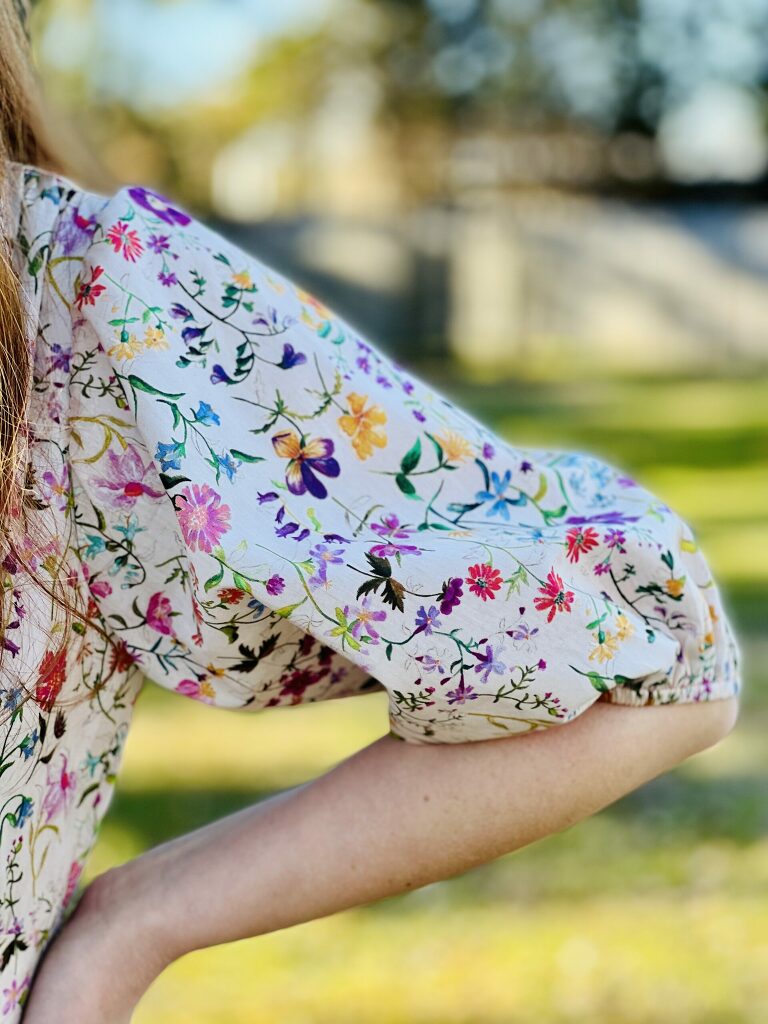 I have made this dress once before, and I chose to size down to a 36 this time because my last one had to be taken in a good bit. I think I was too generous with my measurements the first time around, but this version fits just right! I didn't have to make a single alteration. If you haven't made a Deer & Doe pattern before, I would highly recommend them. I have made most of their patterns, and they are all in heavy rotation. Their sizing and drafting is excellent, and their instructions are precise and clear. I can't say enough positive things about their company! You can browse my other Deer & Doe makes here!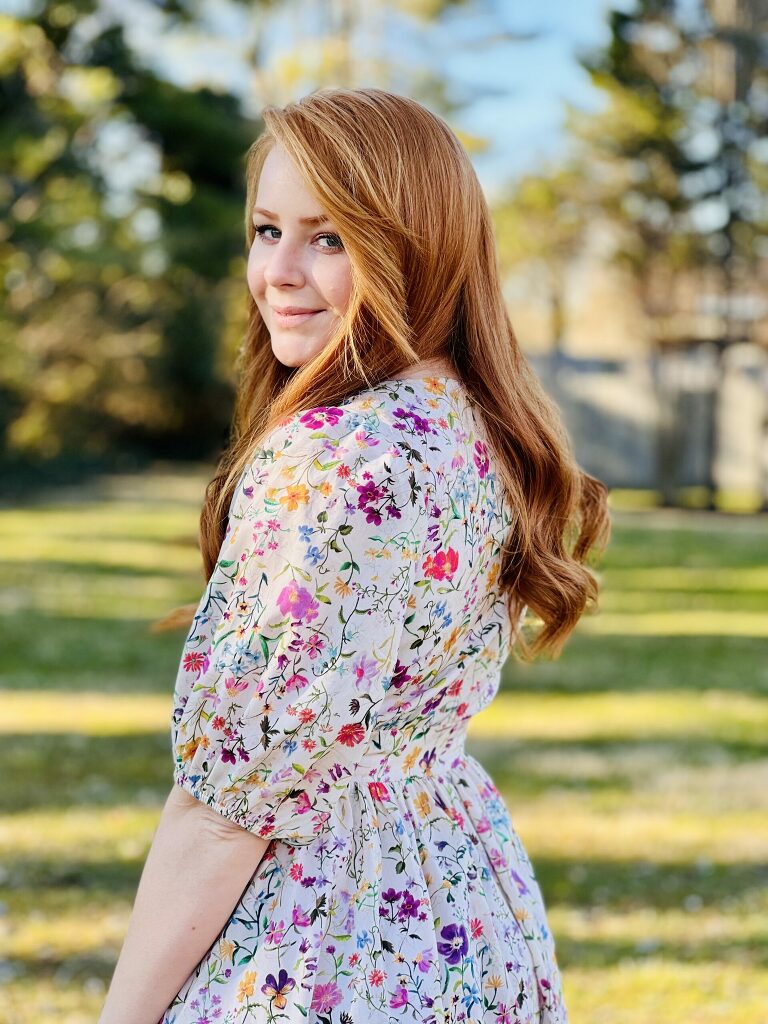 Don't you think this fabric and the pattern make such a lovely pair?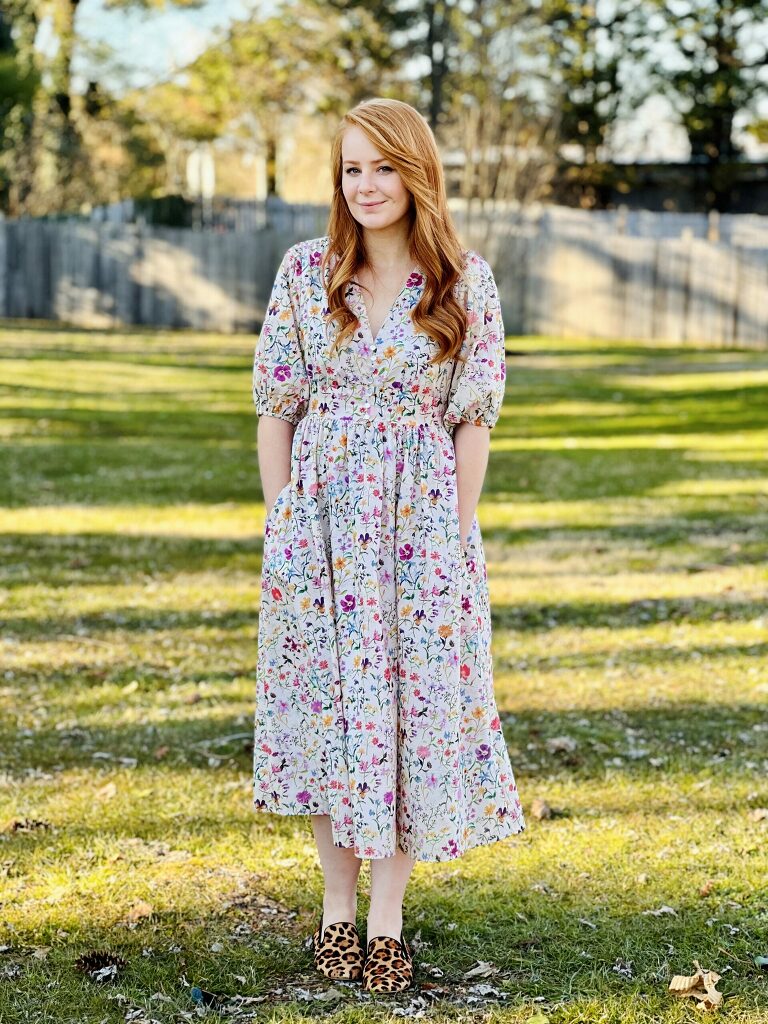 They feel so perfectly suited for one another, and I love that the whole whole look oozes soft femininity. I am typically drawn to bold and dark prints, so this is a truly lovely addition to my wardrobe. It's a good reminder that I am still "me" even with a different palette or style. The Orchidee Dress is classic and it is covered in beautiful flowers, so this is a new iteration of Meredith style, I think. I guess I'm saying that its okay to expand territory. You can still be you a little closer to the edge of the box, if not outside of it! Perhaps there's another creature of habit like myself out there that needed that encouragement.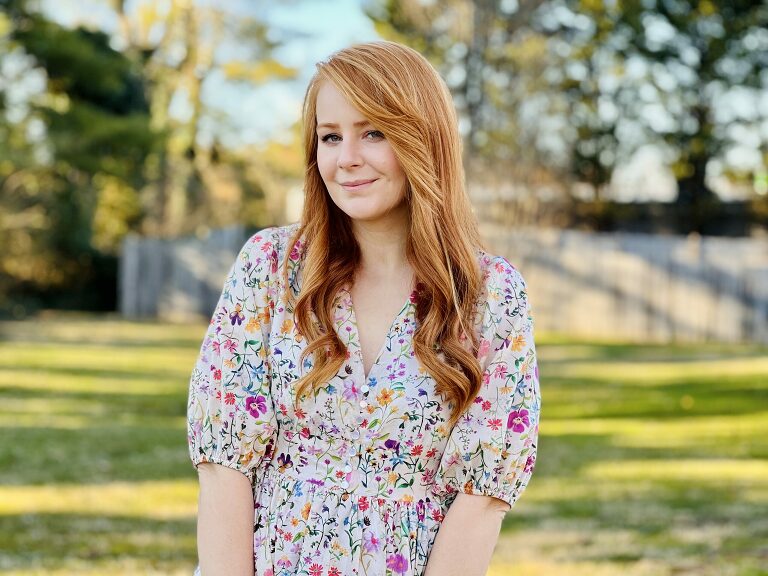 I added pockets to my dress using a method I replicated from a J.Crew skirt that also has a side zipper and lining. Essentially, I added both sides of the pocket on a single side of the zipper. Its kind of hard to explain, but maybe next time I make this I'll remember to take photos to demonstrate this method, as it is actually quite useful. I love pockets in all of my dresses and skirts, and I think most women do! They are endlessly useful things.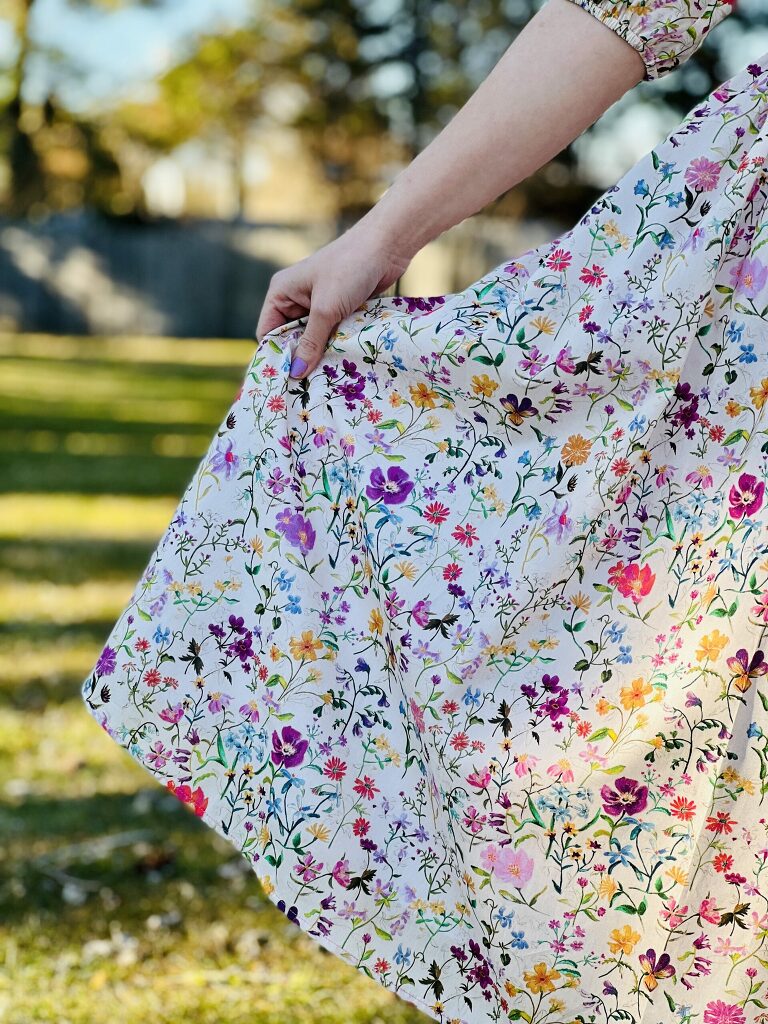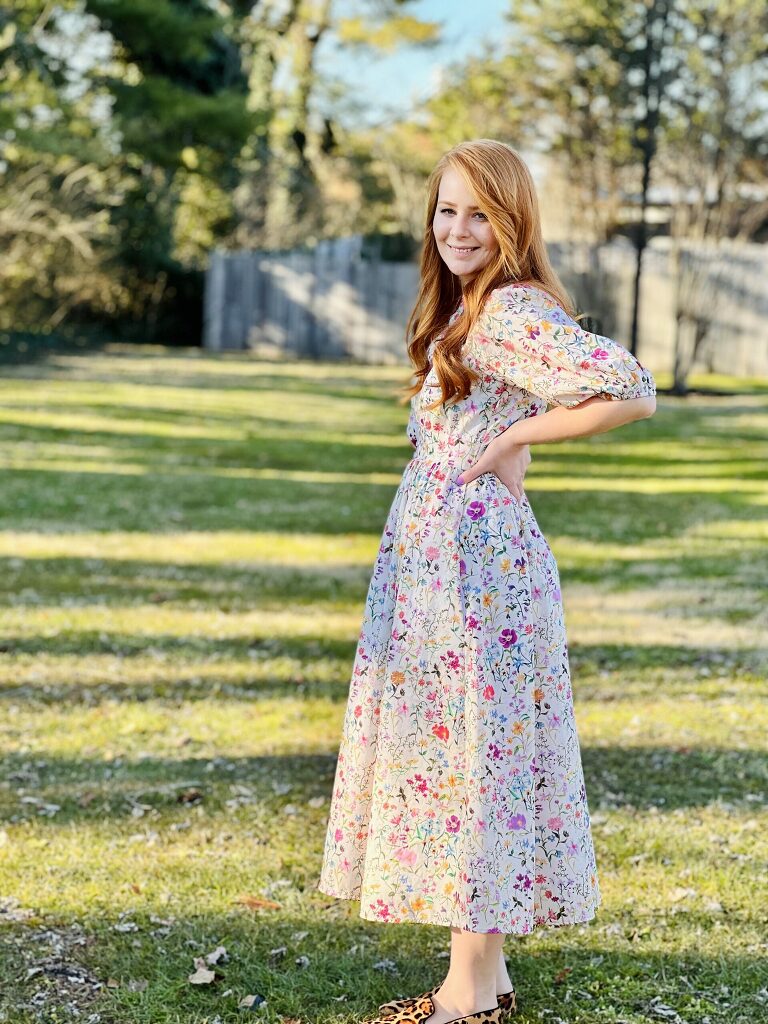 I'm grateful to Farmhouse Fabrics for this beautiful fabric and the opportunity to make a new dress! I'm even more thankful to have found such a great business to share with all of you, because I believe its incredibly important to support small American companies to strengthen the economy and put food into the mouths of individuals. I've always worked for small businesses and I count myself so blessed for those experiences. Do check out their shop!
See you back here soon with another make!
-Meredith