You know the awesome thing about reprints? They give this sudden urge and freedom to stop hoarding the original. Such was the case with my one yard cut of Liberty's Tresco, now that the print has been added to the Contemporary Classics collection.
I tossed around a few ideas at the beginning of the month when the latest issue of Seamwork came out. I could use my cut of Tresco to make a Kenedy or Catarina. I even considered an adult romper- a sleeveless version of the Sanibel.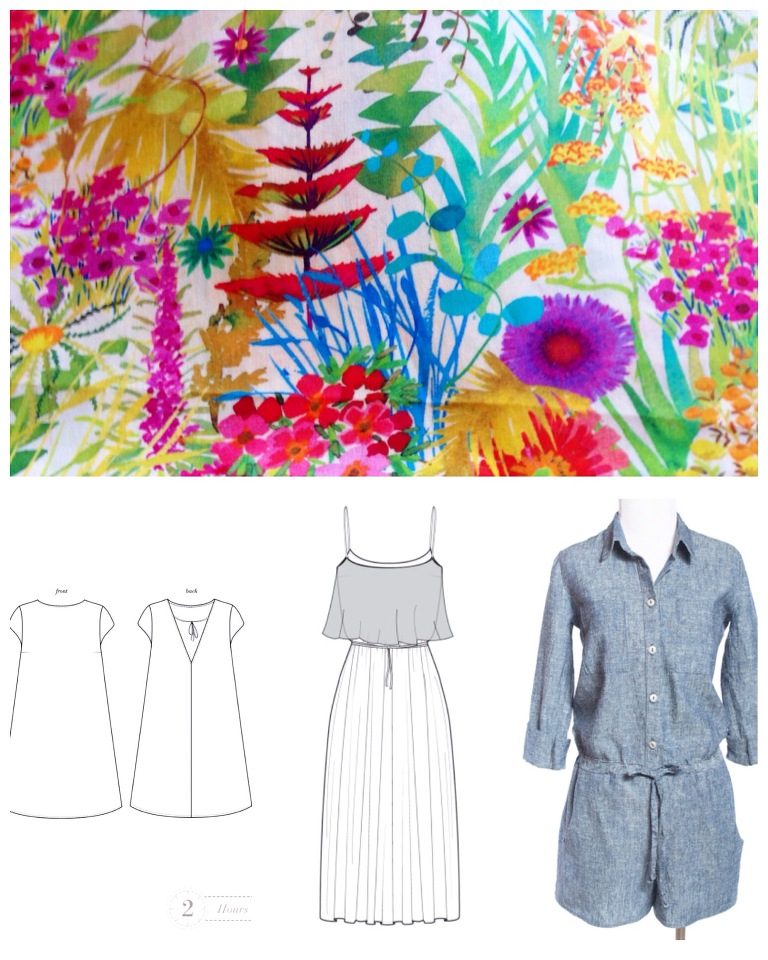 Unfortunately all of those options required me to have more fabric than I had on hand, and since it needed to become something as soon as possible I decided to make it into a garment for Layla. The perks to this decision were that I could scratch my itch to sew with Tresco, and little girls can get away with more than I feel I can, so I had more freedom with the design.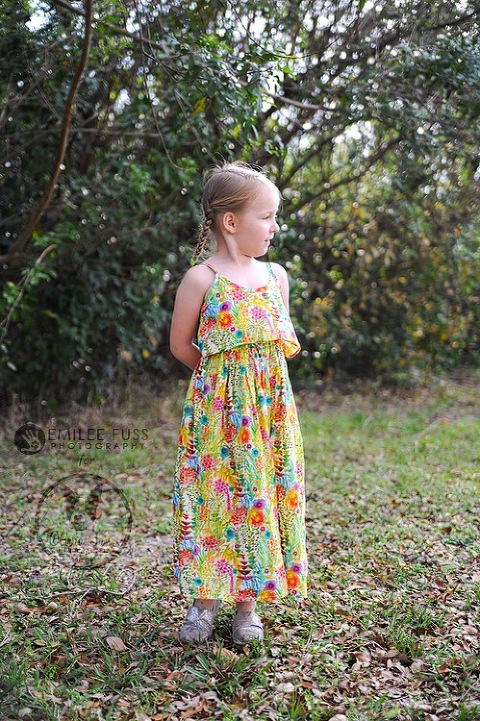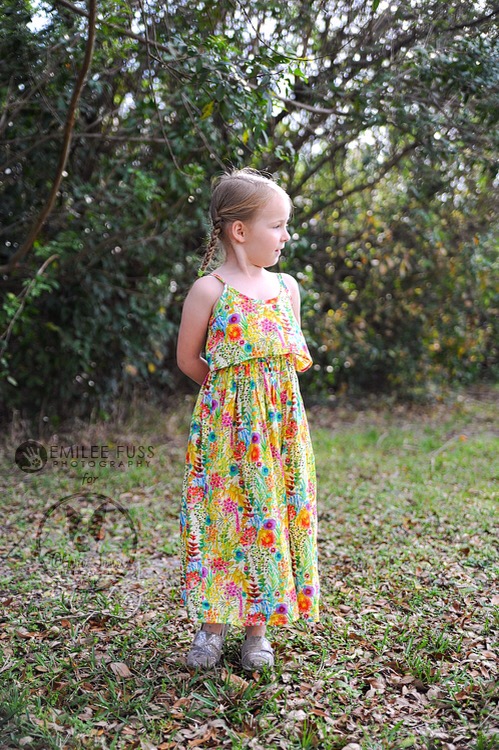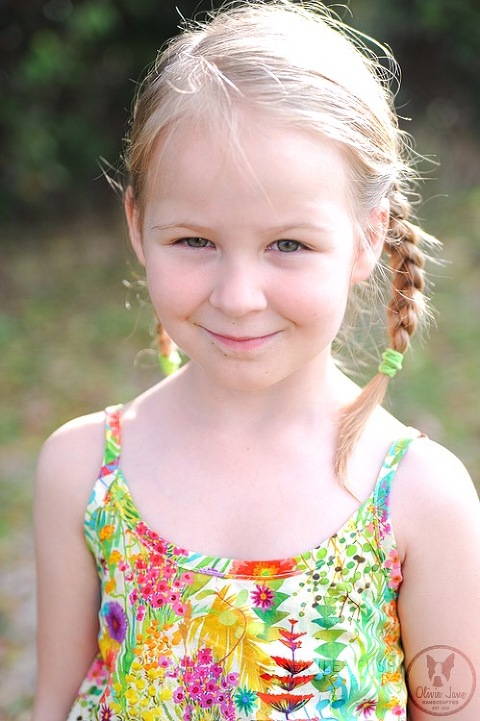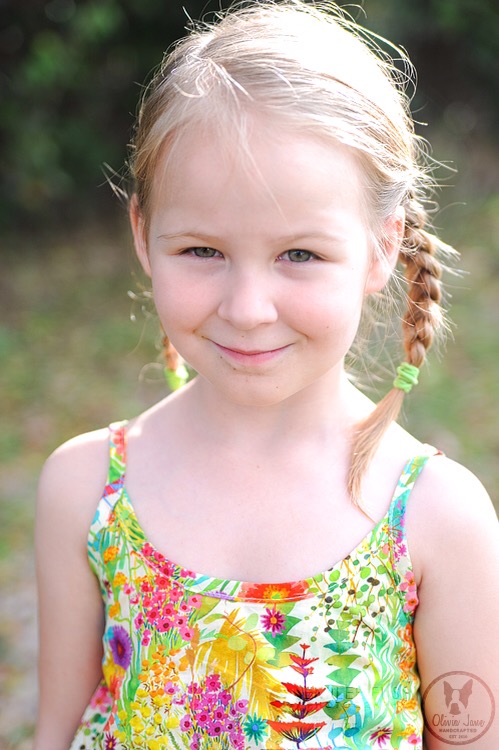 I decided to make a girl's maxi version of the Catarina dress with the ruffled outer bodice like the hack included in the March issue of Seamwork. I had to make my own templates, so I used an existing bodice to get my measurements and mimicked the shape of Catarina, though the back of my dress is just straight. Since my six year old doesn't need bust darts, I winged the ruffle bodice hack, and it happened to work out.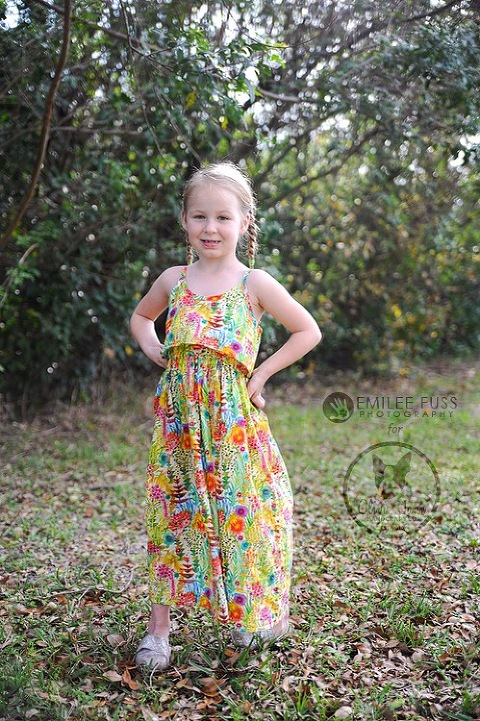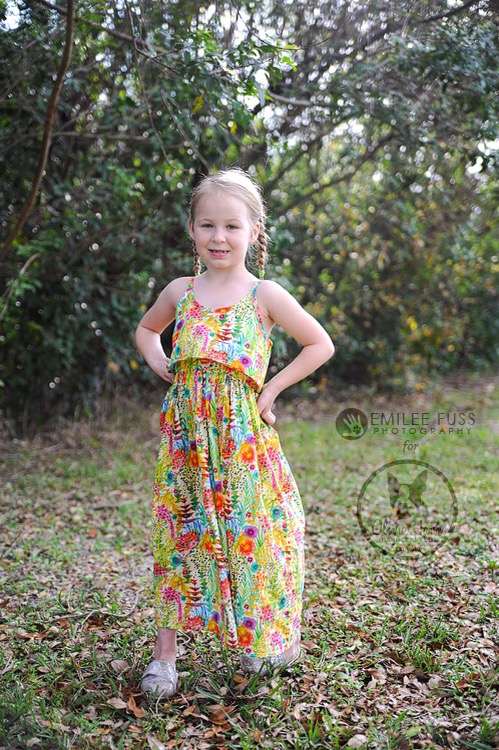 She must have been moving around a lot in the picture because the ruffle top doesn't stick out like this.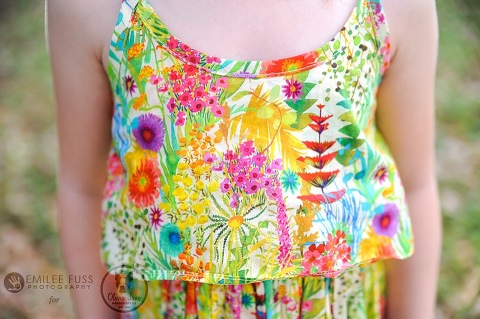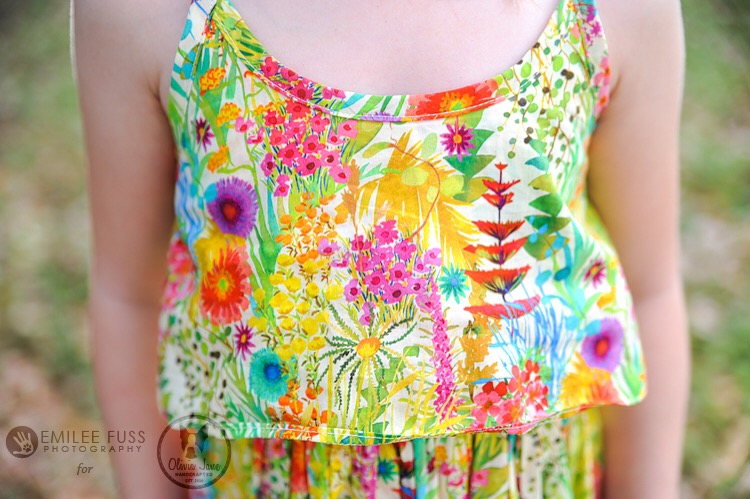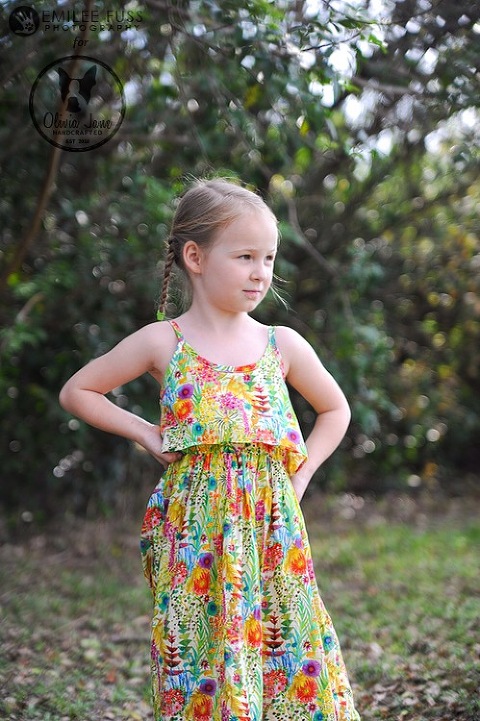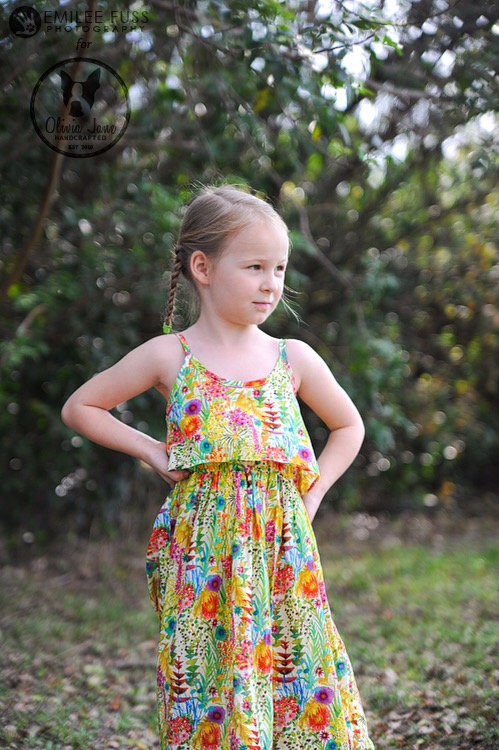 I decided to make the dress a maxi because I wanted to use as much of the fabric I had. Since I left lots of room in the back and bodice pieces for her to grow, I figured I might as well do the same in the skirt, and since she is bound to grow in height before girth, the dress can just be a midi at that point.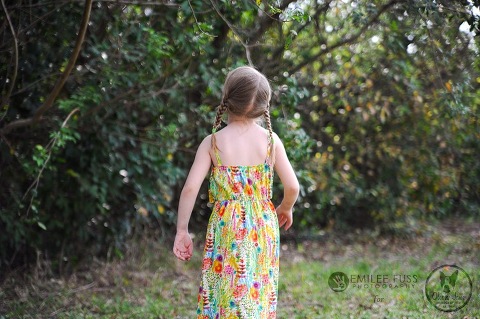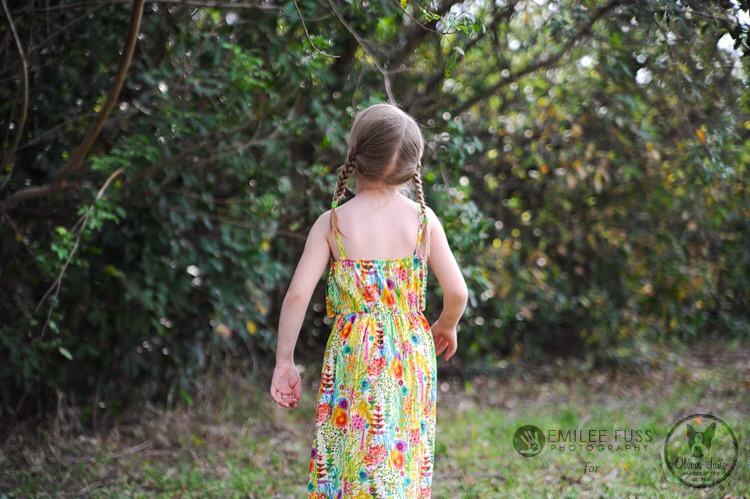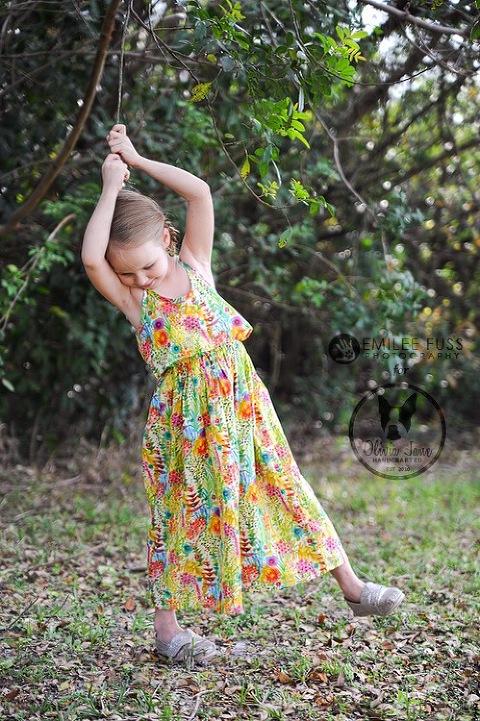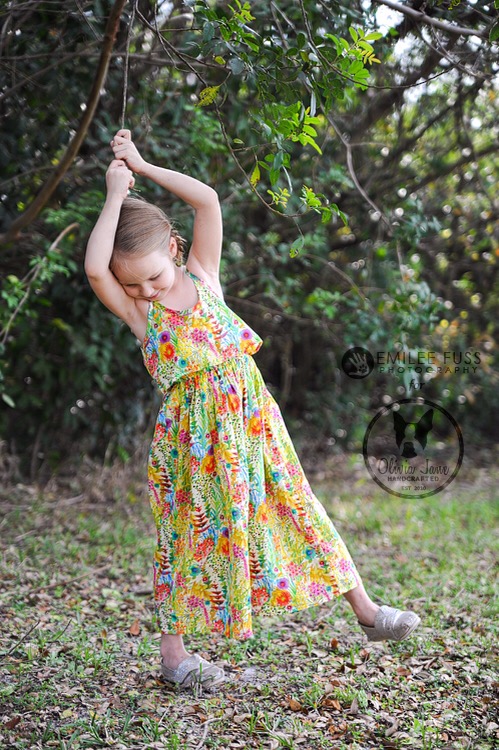 Anyway, isn't this print gorgeous?! I'm absolutely tickled that it's available again. You can find some here if you'd like to stock up on some for yourself AND it comes in several colors! I know I'll be getting more and shamelessly matching Layla. I have decided that a print this pretty makes mom-daughter coordination acceptable. Ahem.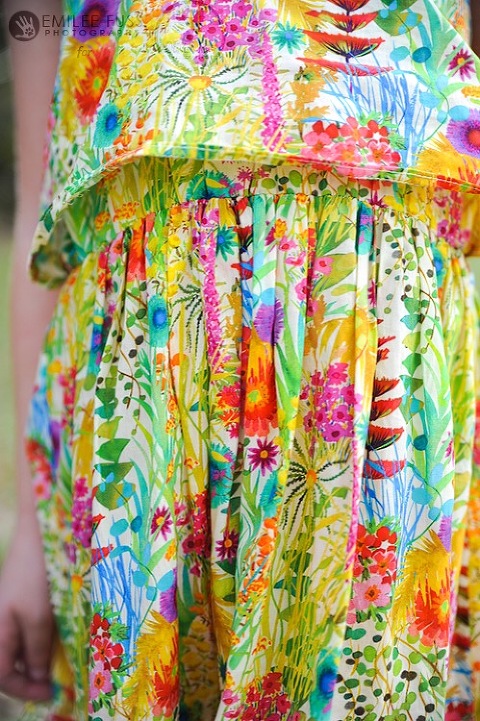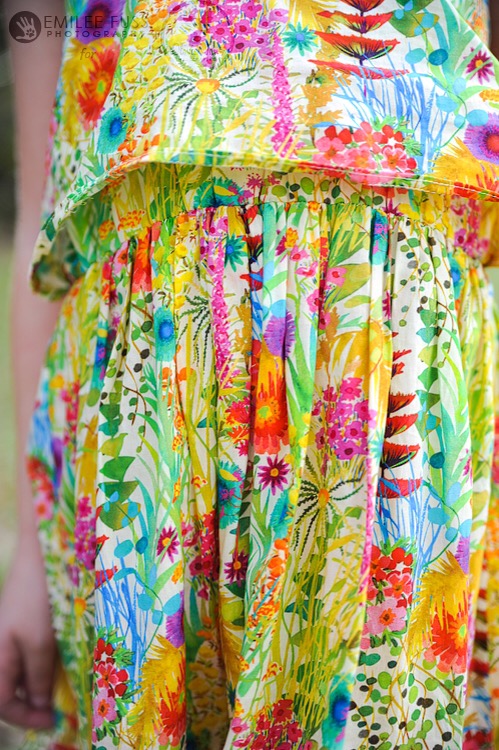 Layla loves her dress. I'm thrilled that she still gives such a reaction to garments I make for her. She has decided she wants to wear this to my sister's ball and dance with Wallace (ie, my sister's wedding where she is actually the flower girl and will be wearing something totally different.) I let her think that, though.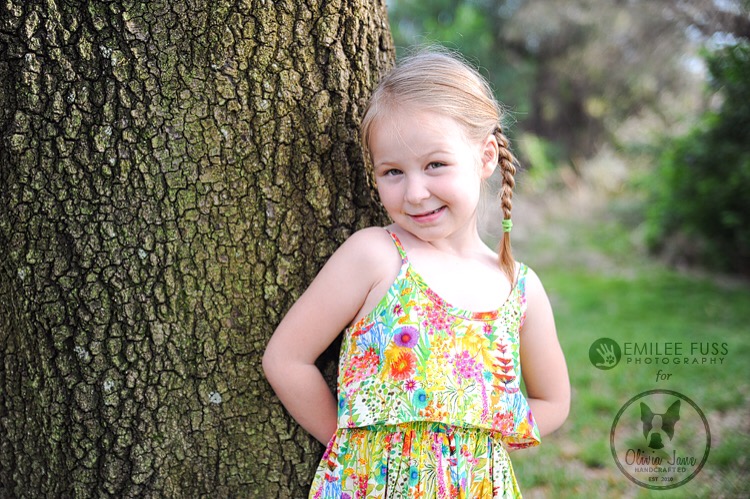 Things are crazy around here but crafting is still happening when I get the opportunity! Many have suggested that I not rush into it, but this is my dose of sanity- my chill out time. I need to be sewing something!
I hope you've had a great week! Can you believe we're heading into Spring?!
-Meredith