Can I just preface this post by saying I really, really miss this space? Not just the actual writing, but all the making and productivity it brings? I so want to be on here many days a week recording all my sewing adventures. Thankfully, I'm still sewing a good bit, but not nearly what I was doing prior to having Teddy. And I'm totally good with that because I'm soaking up every second of baby snuggles I can get. Still, I do miss being here, in my creative space, more often.
I do have something to share today! And in the coming days I'll have more to share with you because I've been on a bit of a garment sewing kick. Last week I made Layla an Easter dress using my long hoarded Bloomsbury Gardens fabric from Liberty. I paired a vibrant, pastel-y floral with a coordinating blue and white mini floral print and I lurve it a whole bunch!! I used Oliver + S's Fairytale Dress as my starting point, and then made it into something else altogether. I'll be sharing all about this "hack" on their blog in the next week or two! You can find that tutorial RIGHT HERE.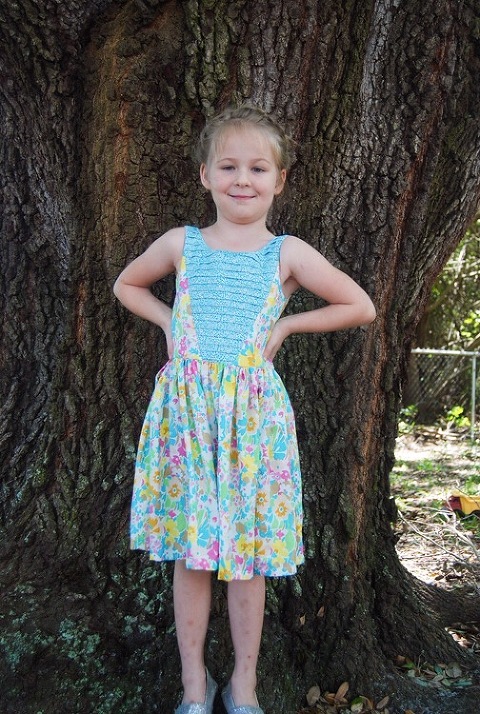 Anyway, I really wanted this dress to be special. I wanted to make it different in some way, and I knew I wanted the bodice to have some sort of fun feature. I tossed around the idea of somehow incorporating that triangle-shaped part in the bodice. After playing around with the bodice piece, I cut out some of the neckline and shoulder area and made up some new pattern pieces.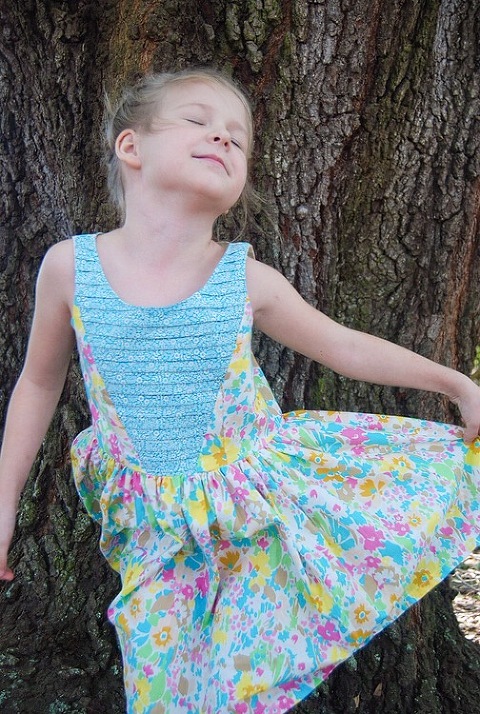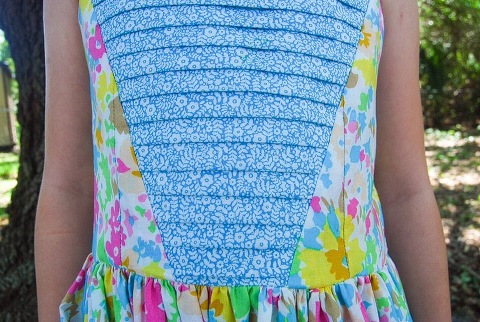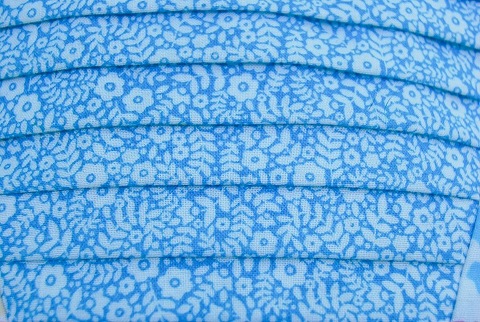 I decided to add some faux pleating to my contrasting section for an extra pop. Remember when I did this on the Cotton + Steel lawn dress I made for Emilee? I love it!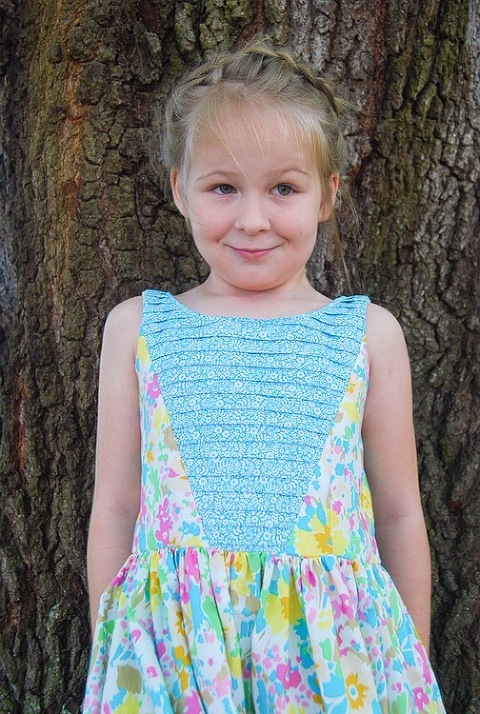 The skirt is extra full, which is just what I wanted. I used two full WOF cuts, making the circumference about 86″. On a tiny kid, that's a whole lot of skirt!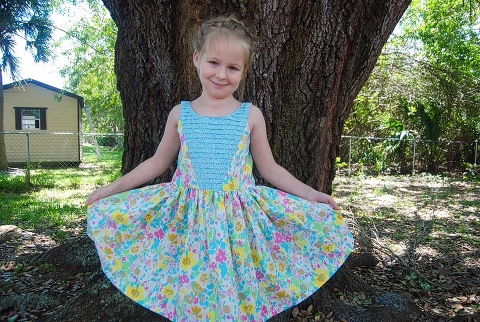 I usually line the whole dress, but with the skirt being so full, I really didn't think it was necessary to line it. I used French seams for a clean finish there, and did do a full lining on the bodice. I'm not a facings girl, so I do love to line the bodice on nearly all dresses.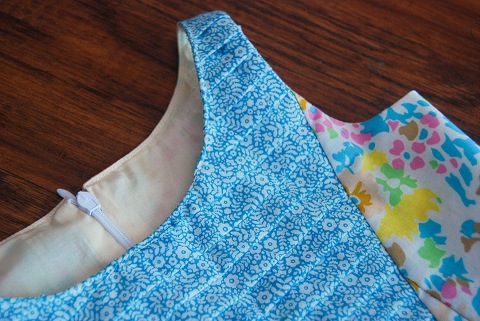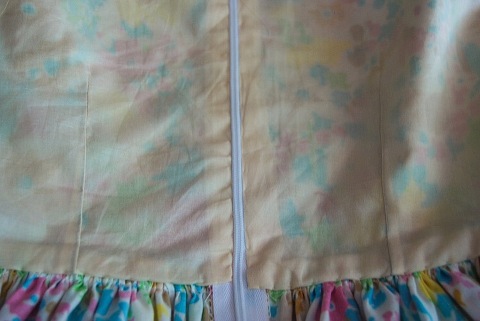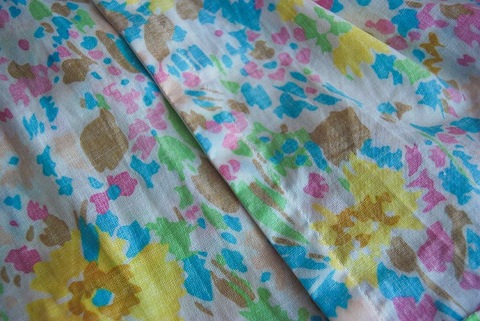 I'm looking forward to laying out this whole "hack" process in detail for you so you can make your own! You can use the techniques I've used here to do the same to any similarly shaped dress. Find that post HERE on the Oliver + S blog!
Thanks for stopping by! I hope some of you are still here. :)
-Meredith