Toward the end of January, I had gotten as far as I could on Teddy's Beautyberry Blanket (because I've run out of yarn!), and I was feeling antsy about not having an active hand work project. I couldn't afford the yarn at the time, so I had to come up with another project with supplies I already had. Luckily, I had some Aida cloth on hand as well as a good variety of embroidery floss. I picked up my Needleworks Notebook and began stitching up the very first project, Menagerie at Midnight which is a high contrast, colorful cross stitch project.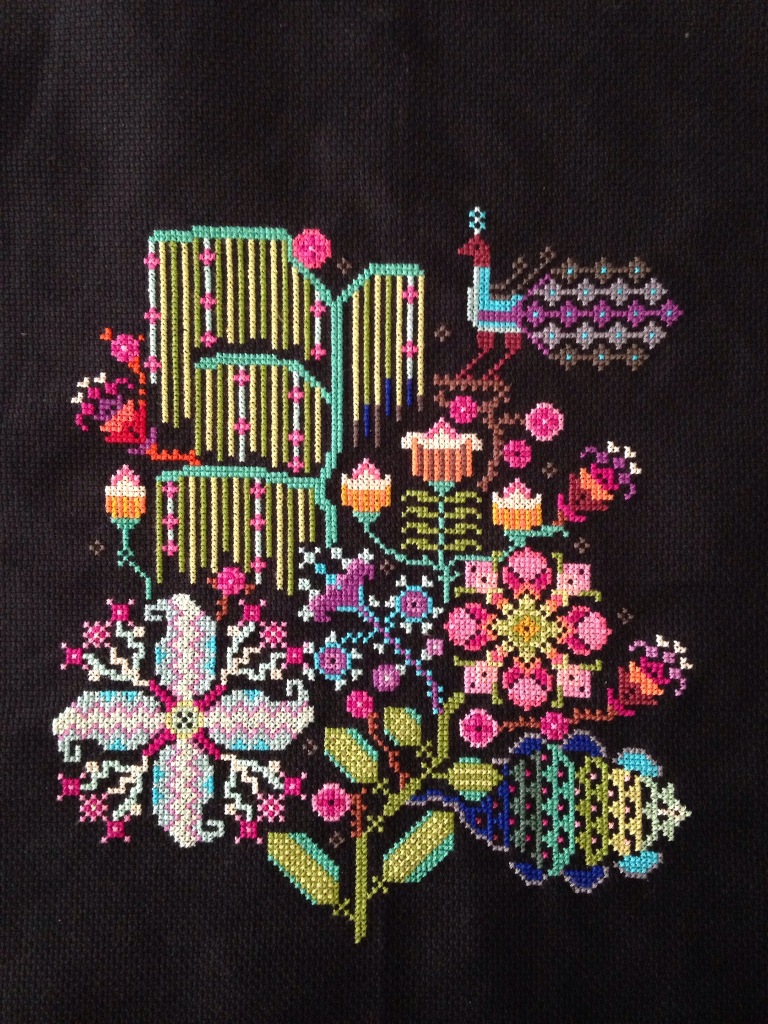 I was a little nervous to begin because I haven't cross stitched since I was about eight years old when my grandmother gave me a kit and taught me how to cross stitch. It was easy to get into a groove, and I loved the process. Every color and design was so exciting to stitch. It was like coloring a picture with thread.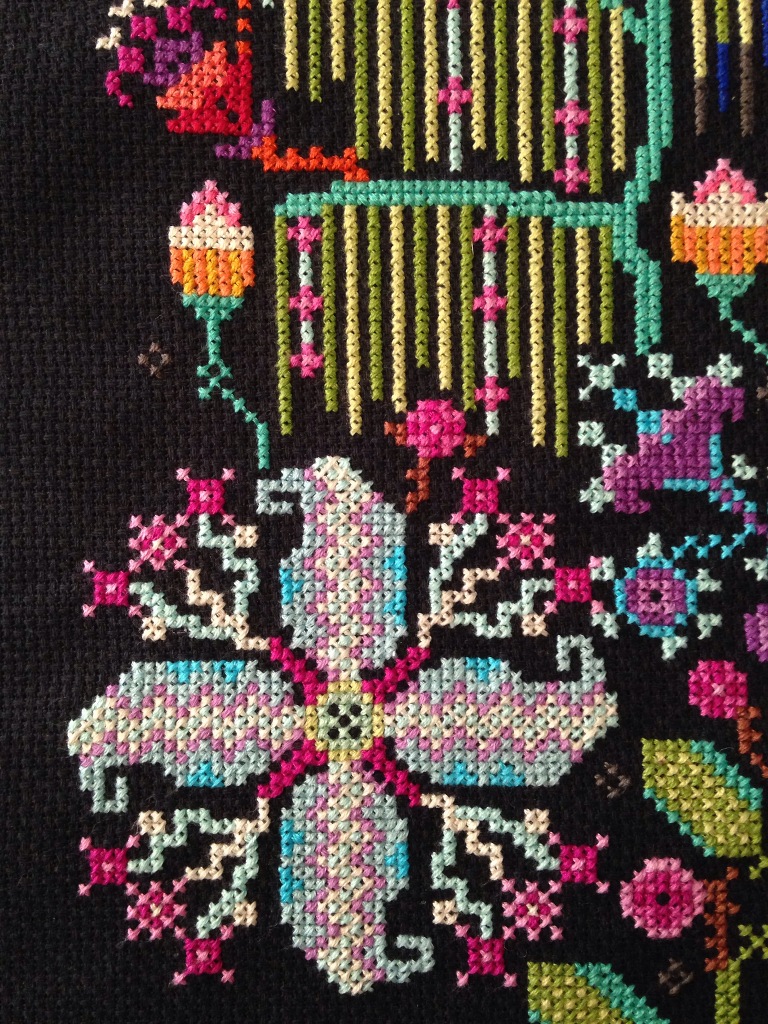 This project was so perfect to keep my hands (and my mind) busy while waiting to go its labor with Teddy. Since having him, it's been an awesome thing for me to work on during naps. It fulfilled my need to do something crafty while allowing the environment to stay quiet and still.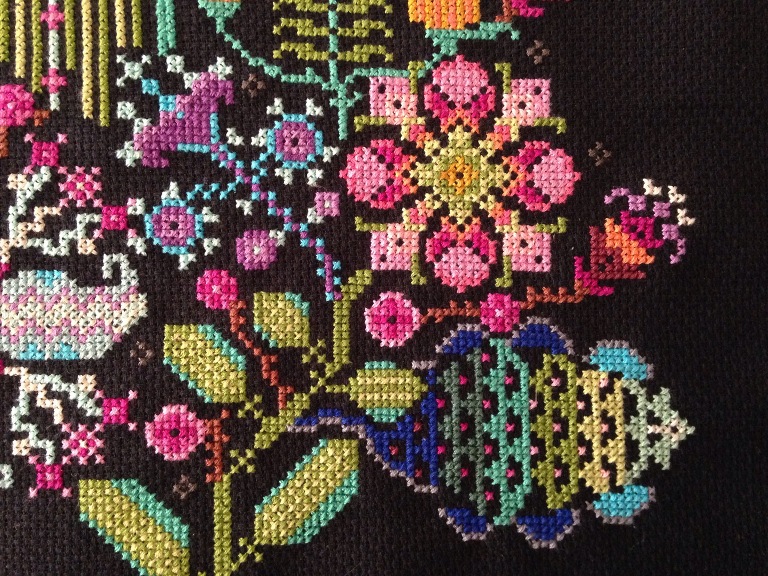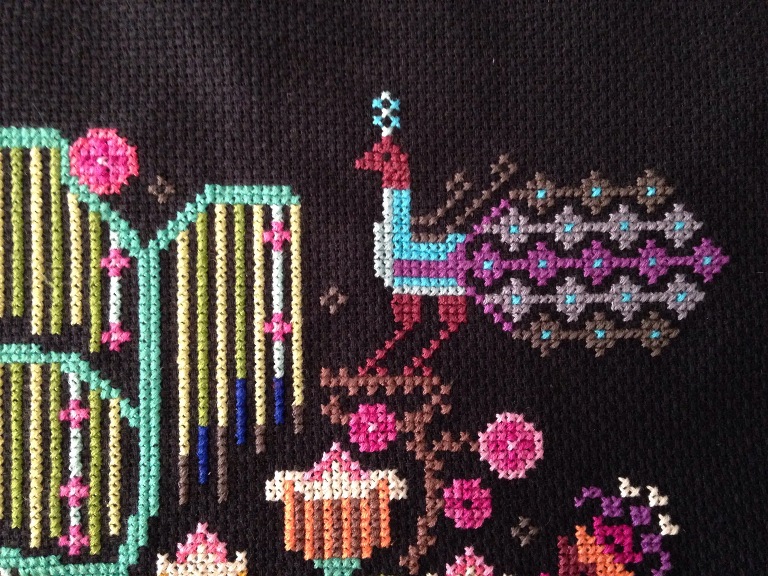 I'm excited to get this framed and hung on my wall! Now that Teddy is nearly a month old, I'm slowly getting back into a normal groove. I'm going to try to get a few garments sewn up this week. 
I hope you're having a great week!
-Meredith