Yesterday was my little sister's birthday. I made her a dress, just knowing I'd be able to make her one that would fit her super tiny frame. Well I'll go ahead and tell you that even knowing all of her measurements, I still managed to make her a too-big dress!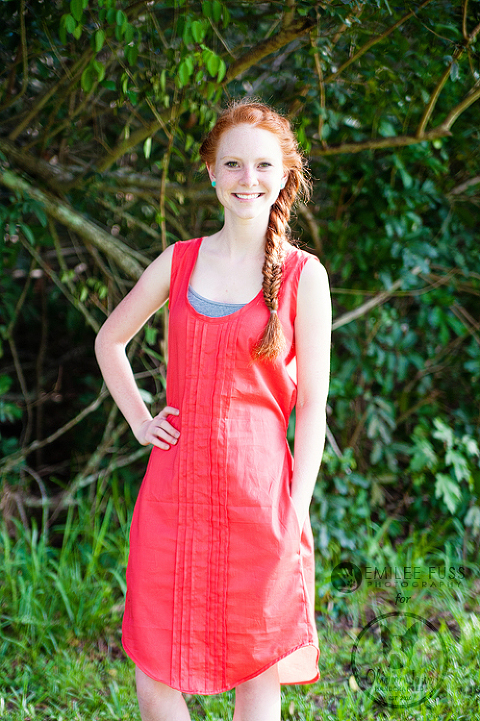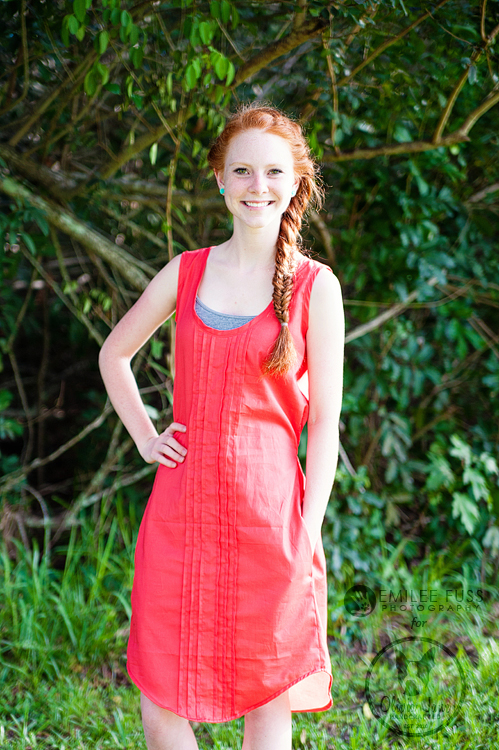 Indiesew sent me the Tank Dress pattern to review. If you haven't heard about Indiesew, they're a fairly new company that features indie pattern designers in their shop. They have a great vision of bringing together the sewing community by making [primarily] garment sewing more accessible to everyone. Not only do they sell patterns of both known and up-and-coming designers, they also have a blog filled with instruction and inspiration. If you are interested in garment or accessory sewing, and want to support a great group of independent designers, definitely consider joining the Indiesew community.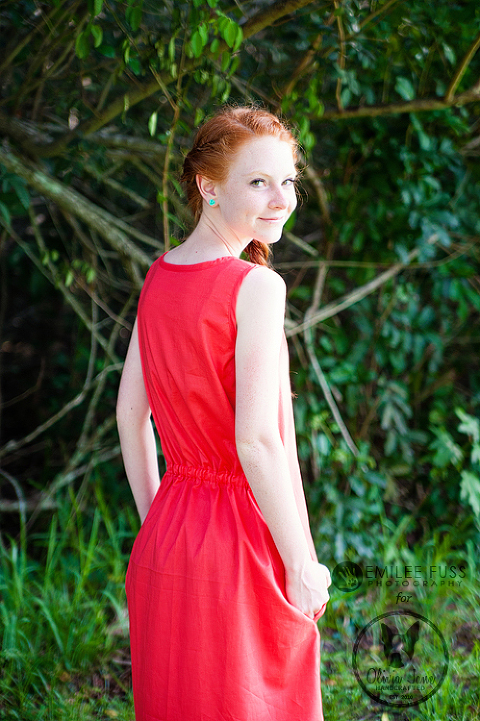 The Tank Dress pattern is by Caroline Hulse of Sew Caroline. Whether its from her blog, her patterns, or her debut line of fabric, Gleeful, you've likely heard of her as her popularity in the world of sewing is rapidly growing- and rightly so! She's made the Tank Dress to be a great beginner pattern. If you've never sewn a garment before, this one is a great one to start with as there are only three pieces to this pattern, and you can cut out and sew a Tank Dress in just a few hours or less. She has lots of other great patterns too, which you can find in the Indiesew shop, which includes a knit dress and a top, and I'm sure she'll be adding a few new patterns soon!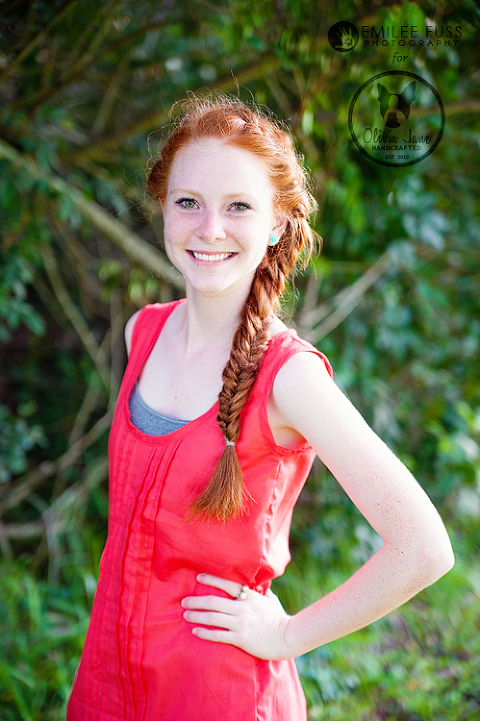 Like I mentioned before, I wanted to add a bit of interest to this simple dress, so I added pleats to the front. To do this, I simply added 1.5″ to be cut on the fold (so a total of 3″), and sewed six  1/4″ pleats spaced about 1″ apart. Don't you think it give the dress sort of a tuxedo vibe?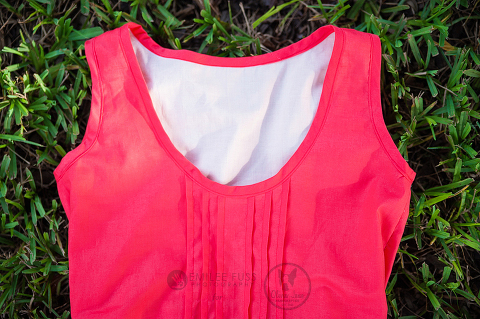 I also lined this version of the dress because my main fabric is voile, which tends to be a little sheer. So I just lined my voile with more voile, which solved the sheerness issue and made for one luxurious piece of clothing. After I pleated the front section, I sewed my lining pieces to my main fabric with a 1/4″ seam so they would act as one piece from then onward. I trimmed down the seam allowance in the neck so I could use exposed bias binding. Its all the same color, so it doesn't really stand out, but I preferred that look with the pleats over the interior bias binding. Though I used this method on the armholes as well, I didn't trim those down because Abigail has tiny arms, and I didn't think she needed more space.
The back of the dress was cinched in with an elastic casing rather than shirring. And I didn't need to finish any seams other than the pockets since I used French seams. Even though I'm probably overly attached to the overlock stitch on my machine, I do love using French seams on delicate and lightweight fabrics like voile and lawn because its such a clean finish.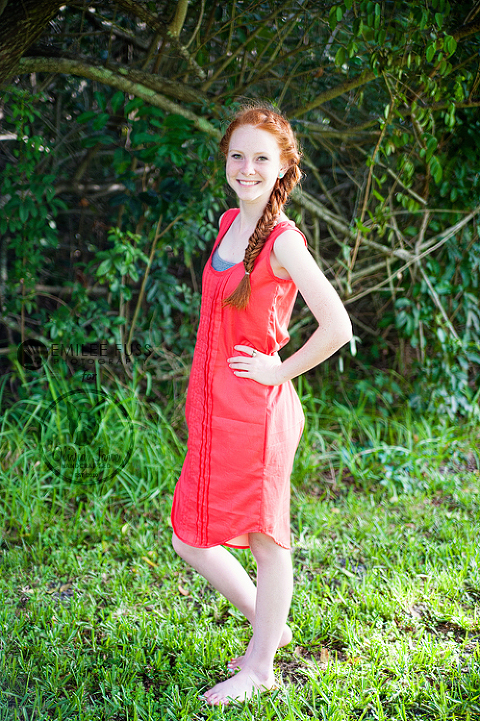 The one downer to the Tank Dress pattern is the price. Typically I wouldn't bring any attention to the price of something- especially in the handmade community, but it really is a beginner pattern that needs very little instruction and requires the bare minimum in time and effort on the part of the person sewing. I've seen a drastic spike in pattern pricing on the part of indie community over the past year, and its a shame because I think it alienates many people who would potentially be willing to give garment sewing a go, and it also drives up the price of really "meaty" and instruction filled patterns. But the good thing is, Indiesew has a ton of other patterns that are much more reasonably priced given their varying levels of complexity. They really have a great variety of patterns to suit just about anyone. One such pattern that I cannot wait to show you is the Movies in the Park shorts, which I'll be talking about tomorrow. They were so much fun to sew, and I can't wait for you to see them!
And just let me end on this note: I do not get paid to write what I write on here. I have a single sponsor who requires absolutely nothing from me. I won't lie to my readers to make a dime! What you will find in this space is honesty and nothing but willingness to see this creative community thrive. Please know that I will not throw out any criticism that I think would be hurtful, but rather only that which I believe is for the betterment of everyone out there. 
I'll see you back here tomorrow in some new shorts!