Good morning! I'm excited to show you my latest Staple Dress that I made for a dear friend.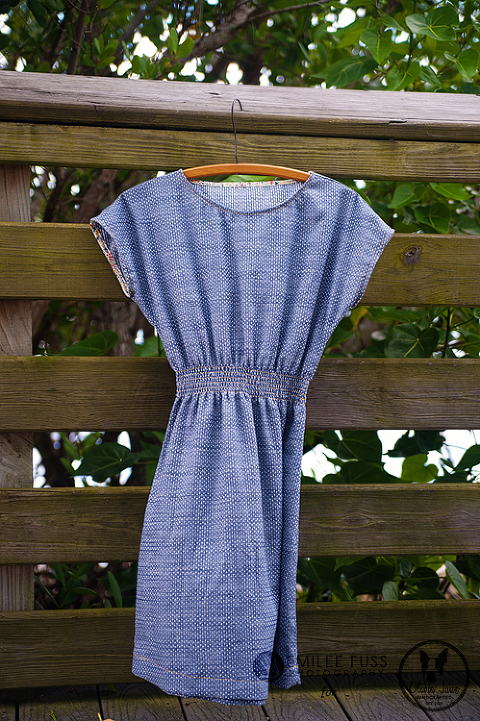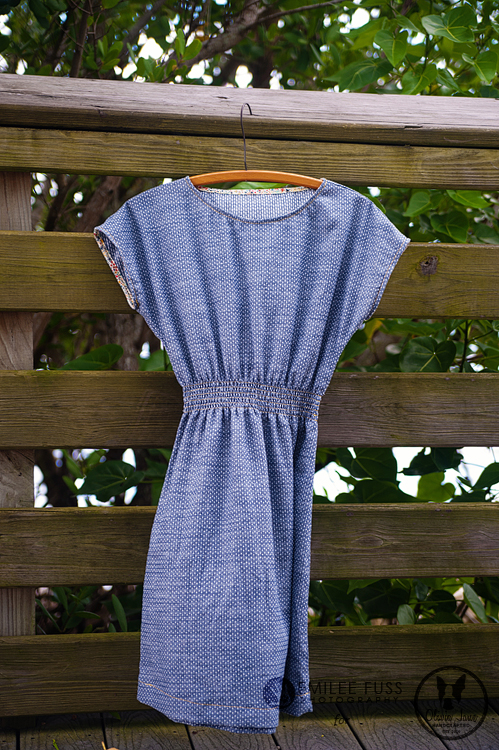 I had wanted to make her a Staple Dress for a while, and when she let me know how much she loved my chambray version, I knew what I was going to do. For the Liberty trim on this dress, I used some premade bias tape that I picked up from Jones and Vandermeer (a new favorite of mine!). The print is one of my favorites from Liberty, and while I think the fabric is out of print, I was thrilled to find the bias tape was available!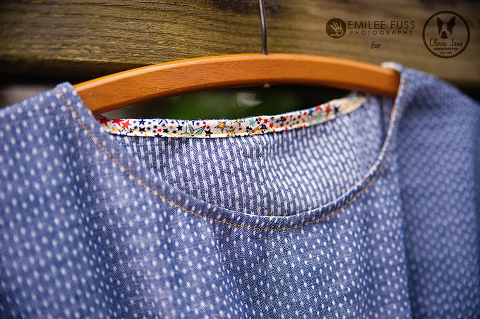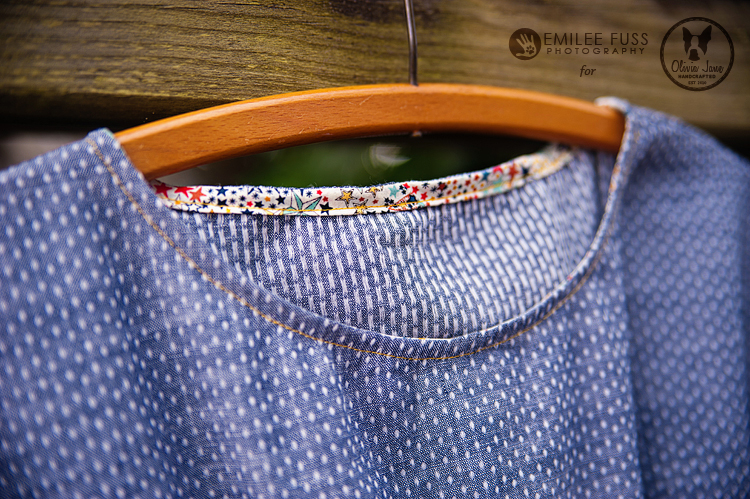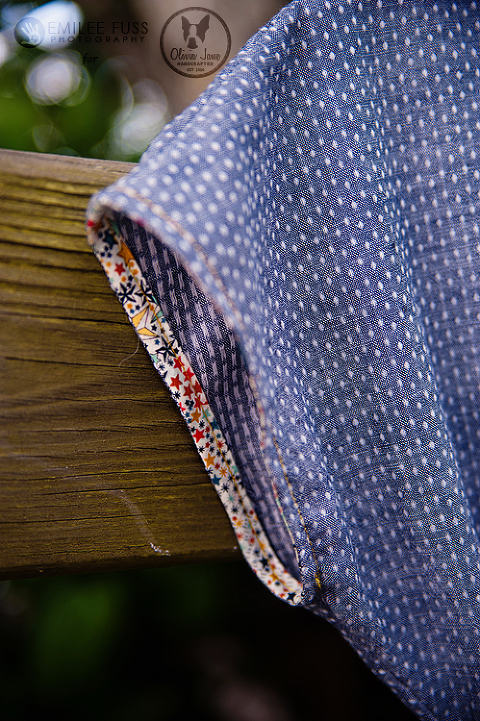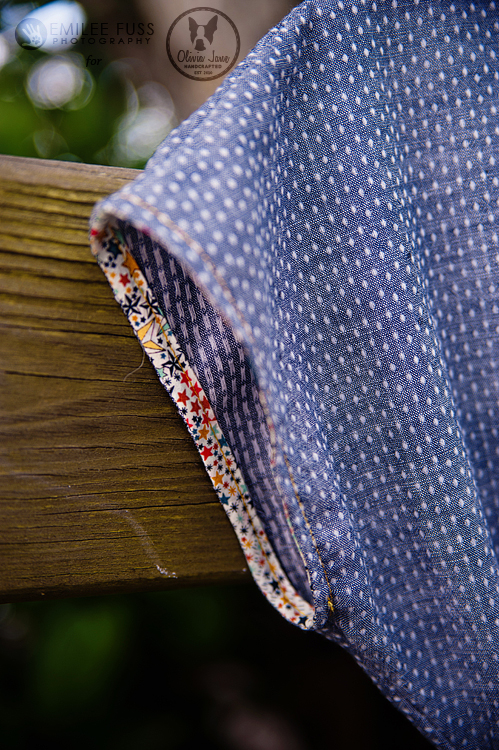 I chose to forego the pockets in this dress. Pockets are fantastic in any dress, but both the chambray and Liberty are so light, I find that when anything useful is put into the pockets (such as a phone), it causes the dress to sag because of the weight. I think that's a combination of the lightweight fabrics, and the loose structure of the dress itself. But please don't think I mean the fabric is so light that it warps, because that is not at all the case.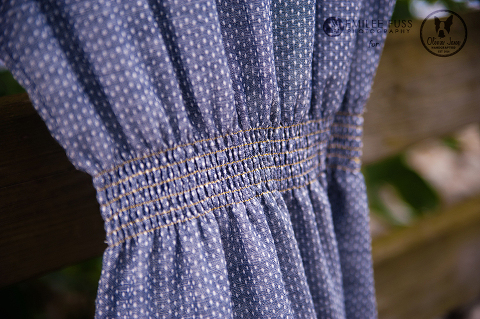 Doesn't yellow look amazing on this chambray?! I used it because I thought it went well with the Liberty bias tape, but now I think its a combination I would use just because the blue/gray and yellow look so awesome!
My friend wore her dress out to a fancy dinner. She said her husband said the dress was perfect on her, and I'm so thrilled because it was, of course, made for her!
Layla was Emilee's photography assistant on that windy day, which means I got some bonus shots of Layla (and her best friend, Bun)! Woot!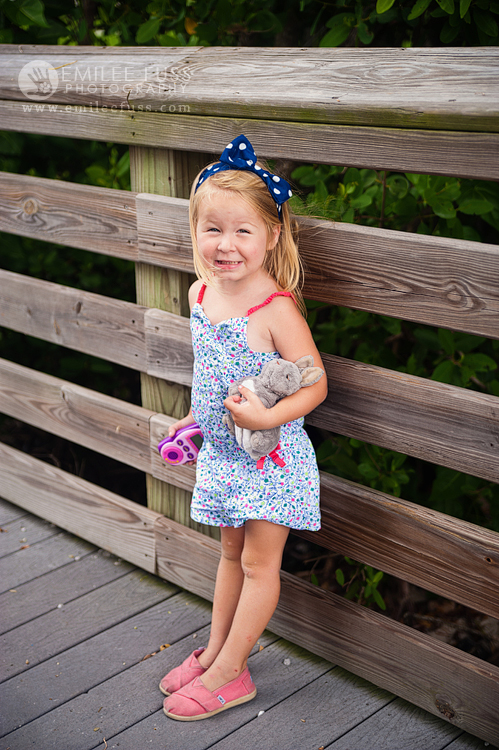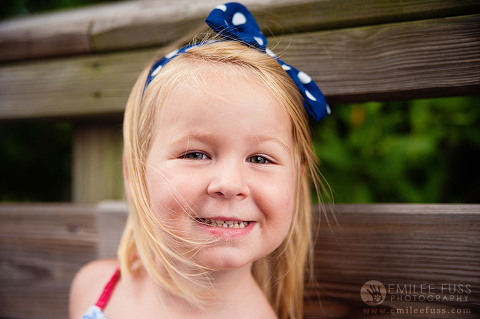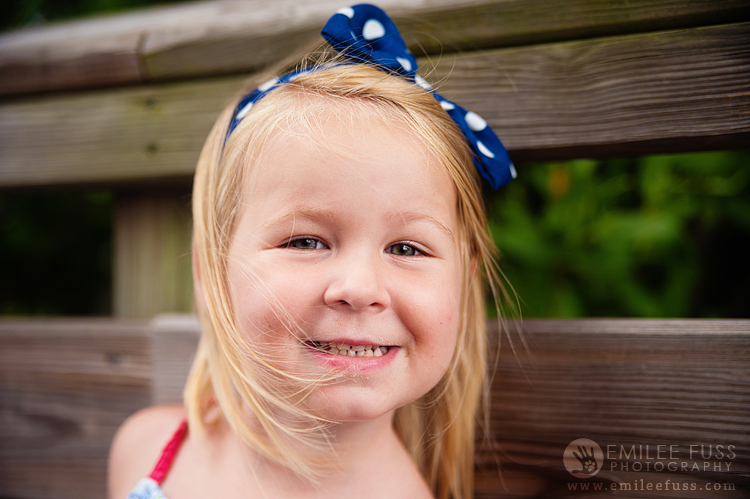 This week I plan on showing you another Staple Dress, and hopefully I'll get to show you my first version of April Rhodes' newest pattern, The Date Night Dress! I've been working on a few secret projects for a favorite designer of mine, and while I can't reveal those yet, I am hoping to show you Layla's room redo which has me so excited! Guess who's finally moving to the big girl bed? Don't tell her, because she doesn't know (Mom!). The fabric for that big project is coming today! :D
Thanks for stopping by!
-Meredith