I love making things for my sister. When I got a peek of this fabric a few months ago, I knew I had to get my hands on some. I didn't know what I would make at the time, but when you have a sister who has been obsessed with horses since popping out the womb, you get the horse fabric.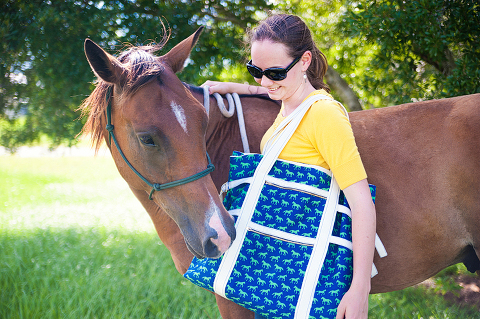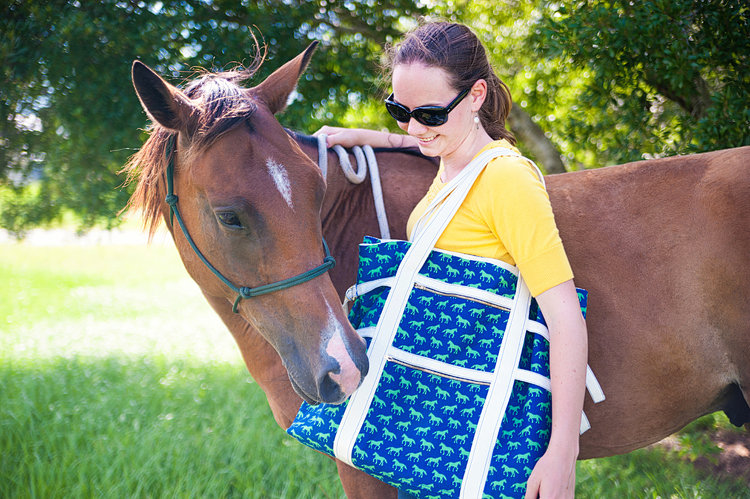 Emilee goes to the barn to work with her horse, Rydell, every day. She also goes out and is in need of an overnight/weekender bag. She didn't know she needed it, but I'm her big sister, and I told her she did.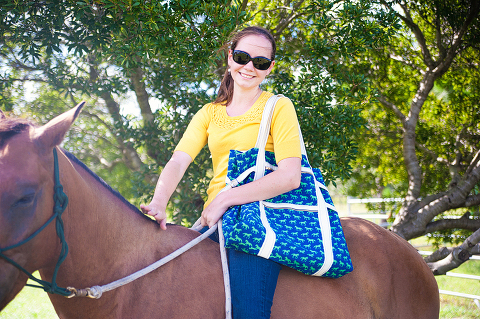 So when the fabric was released last week, I ordered what I needed of the horse linen (from Ellen Luckett Baker's Folk Modern) and some solid white linen that coordinates with Anna Maria's new Field Study linens. The pattern is Anna Maria's Art Student Tote, and I made version A, which is the full size option sans extension panel.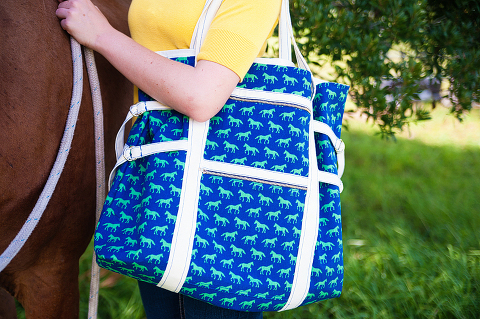 Needless to say, this is one sturdy bag. Its quite heavy, which I just love. Also, its going to be able to hold up under any wear it goes through. My machine is happy to be done with it, so much so that its going to need a full service before I dare use it again.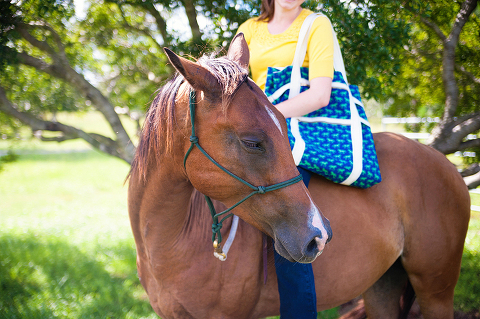 Doesn't Rydell look thrilled to be a part of this?
The bag is very spacious. It has ten or so interior pockets for anything from pens to iPhone, or even books. I didn't get a shot of the inside, but just know it could easily hide a body. Its very roomy.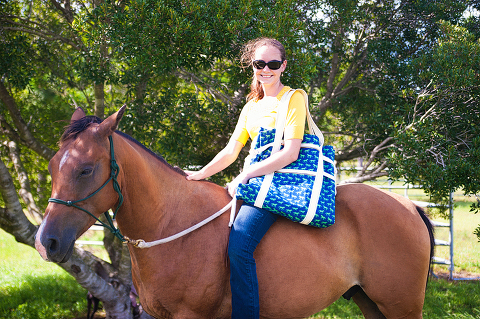 Emilee loves it, and again, that makes it so worth it for me. I know this bag will get a ton of use, and that it will hold up to every bit of it.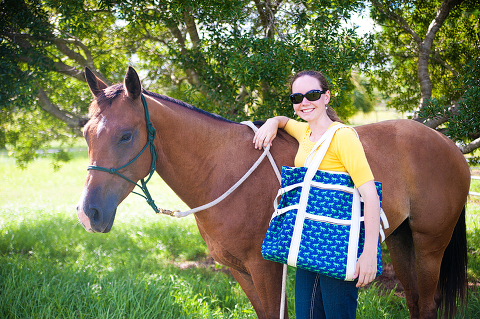 If you haven't ever made Anna Maria's Art Student Tote, I highly recommend it. I use the smaller version (C) every single day. It is in an incredibly practical bag, with a plethora of uses. The pattern is very clear and concise, as we can always expect from the great Anna Maria. Do pick up a copy!
Join me tomorrow to see the Staple Dress I made for my youngest sister!
-Meredith