I'm definitely not the person that waits in line for a product or movie debut. I don't have to have something when it's new. In fact, I don't even download the latest iOS for a few months because the new version always has kinks and bugs that will be fixed the next go round. My husband and I have a policy that we don't try a new restaurant for the first six months so whoever the chef is has time to nail down the right recipe every single time. 
That's probably a little weird and I'm okay with that. I like to wait for reviews on most things. The exceptions are new Liberty and anything Anna Maria (and a few others) comes out with because these are brands with which I am intimately familiar. I know what to expect- amazing quality every single time. 
The Ogden Cami has been receiving rave reviews on Instagram from some people I follow, and I'm sure there's plenty more here on the web. Since I'm trying to expand my wardrobe with some practical, everyday pieces, I picked up a copy over at True Bias and sewed one up in about an hour.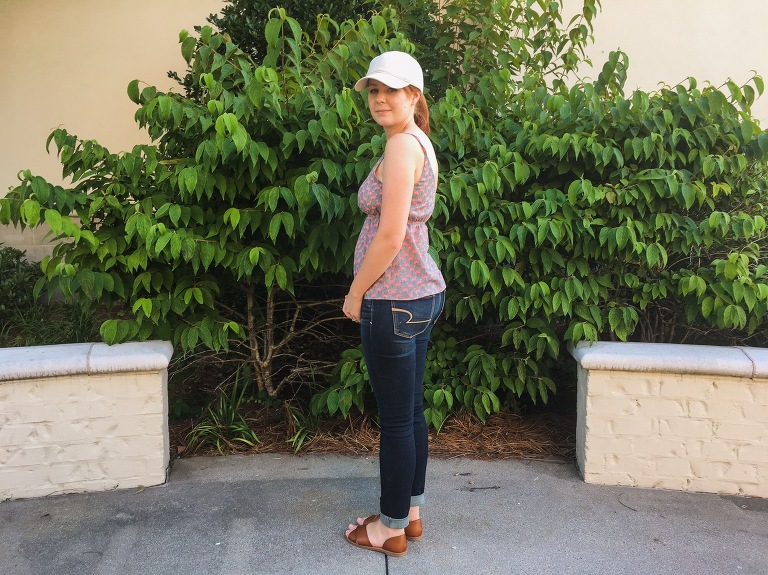 When something takes so little time, it gets a gold star. A quick sew that results in something usable is a great thing!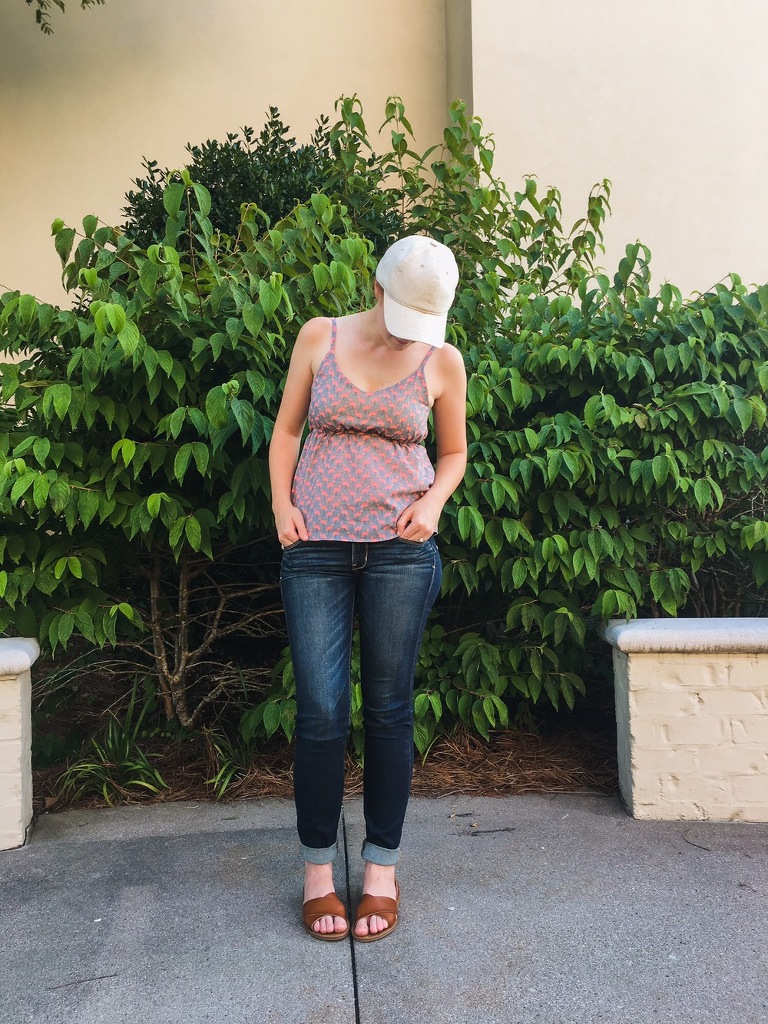 Th one you see here actually isn't the first version. This is the second one I made right after the I finished the first. You'll see that one in the next couple of days, but this is the one I wore first.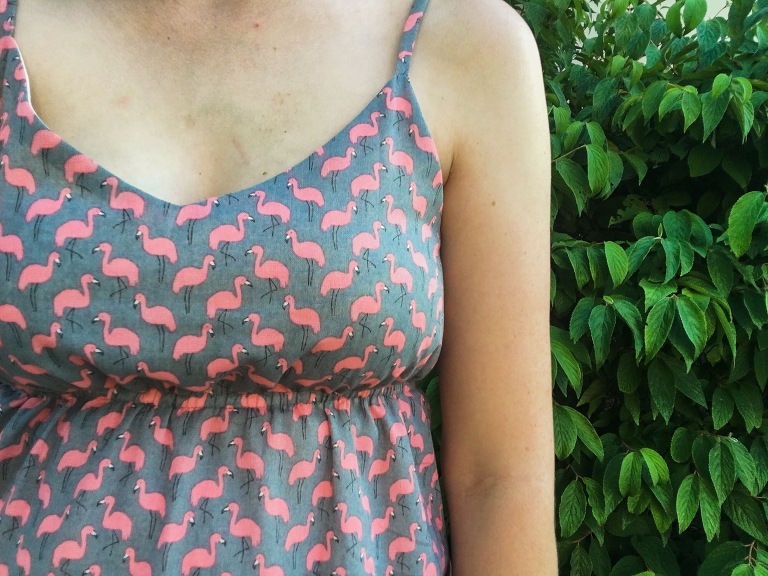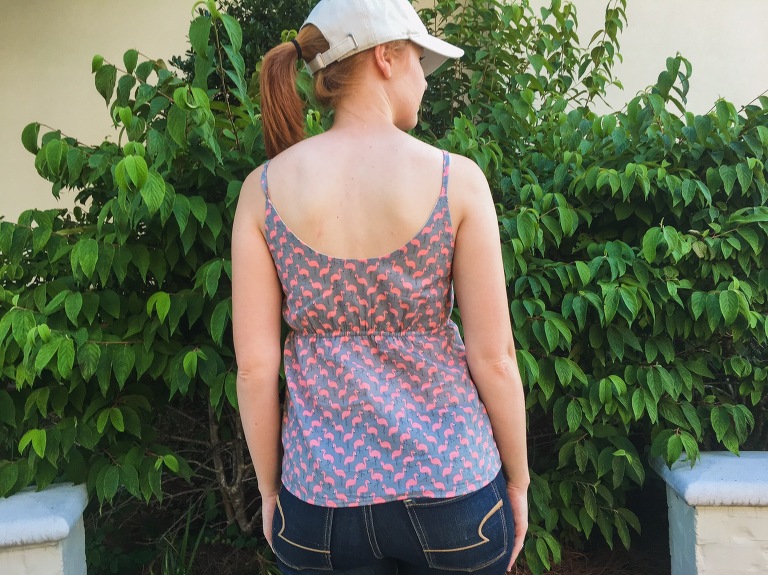 I did change a few things about the pattern on this version. First, I rounded the top of the back pattern piece (originally a "v" shape). Second, I added elastic under the bust and in the back. To do this I changed the lining piece a little, but I will explain that more when I do my next Ogden post, and I'll include pictures for clarity.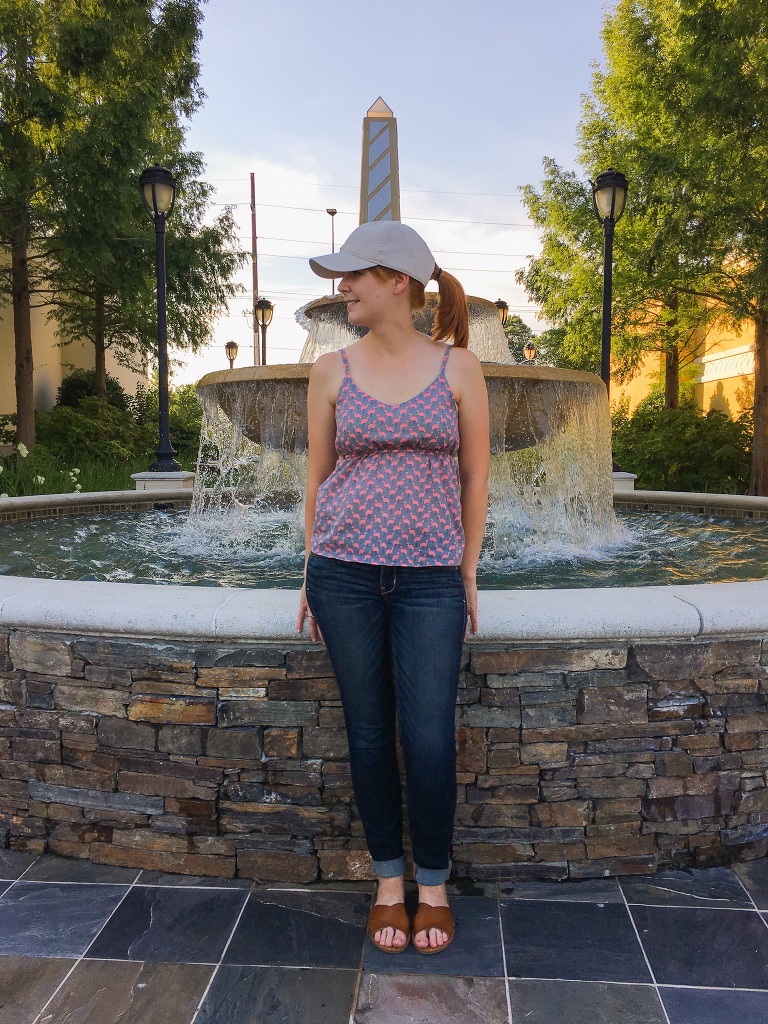 Certainly there is greatness in the brevity of this project, but I think even more so in the wearability and practicality of the cami. Because it's minimal in style, just as far as how simple and clean the cut is, it's the perfect pattern to use a fun print. Go plain with chambray, or bold and bright with a funky floral. I have made five Ogden's in two days, so I'm doing by best to use a fun variety. 
Only one of them has been made close to the original pattern, so stay tuned to see the pattern hacks I've tried so far.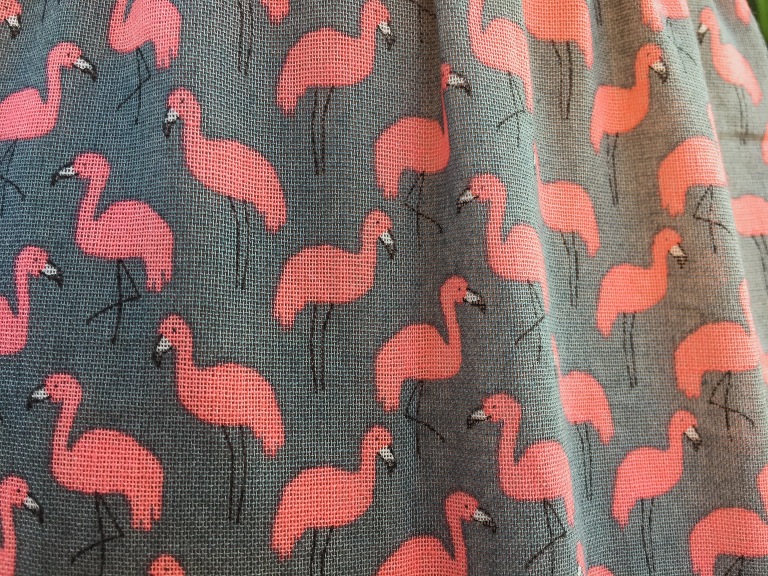 This flamingo fabric is double gauze from Jones & Vandermeer. It's gorgeous and light, and I love the colors. The top of the cami is lined with my go to lining for all the things, Free Spirit solid voile in Toast which you can find at Hawthorne Threads (I normally order a bolt at a time).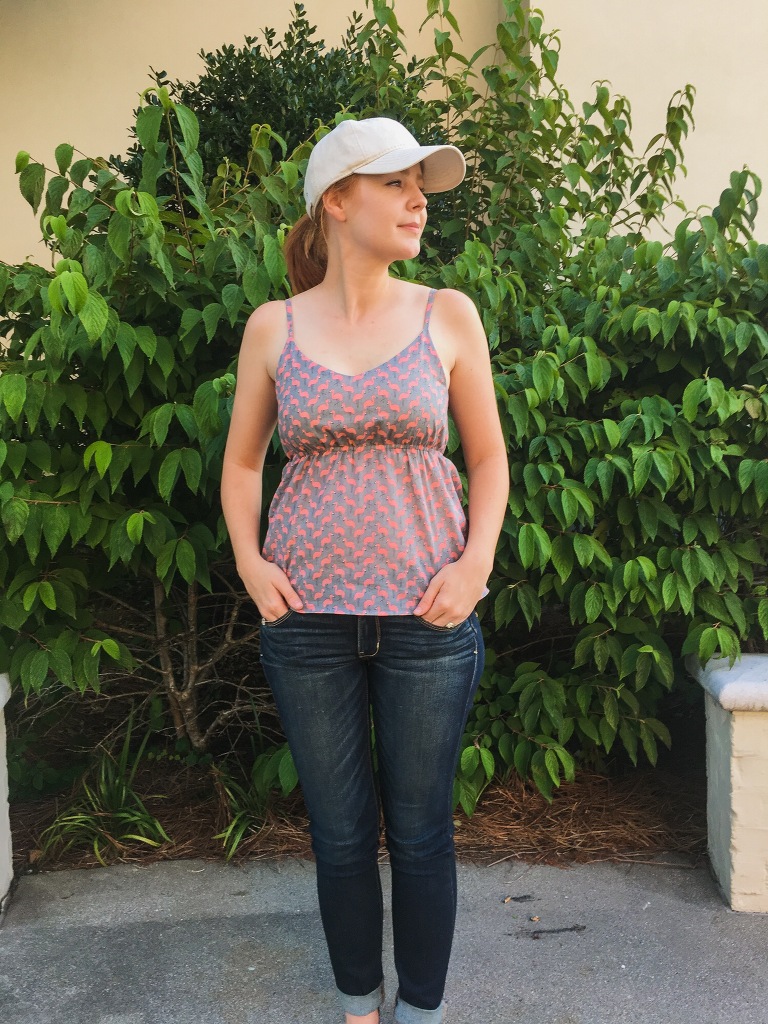 Photo creds go to my seven year old daughter who did a great job. She takes after Aunt Emilee in more ways than one!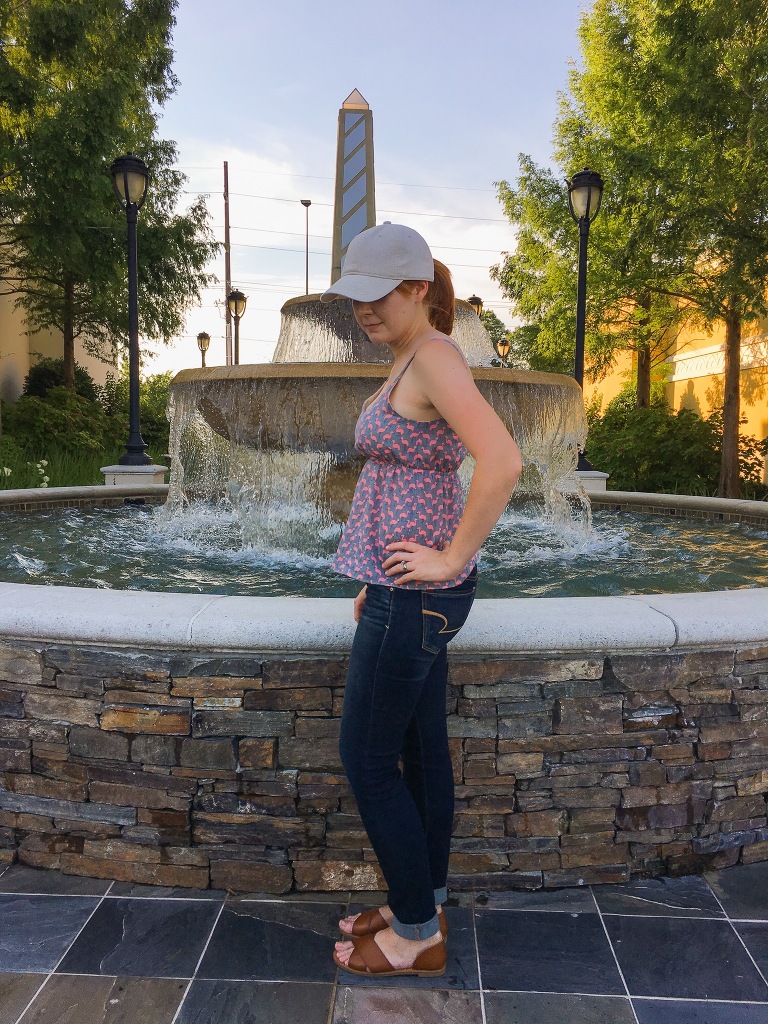 Thanks for stopping in! I've got lots more to share since I can't stop making clothes and other things. 
-Meredith