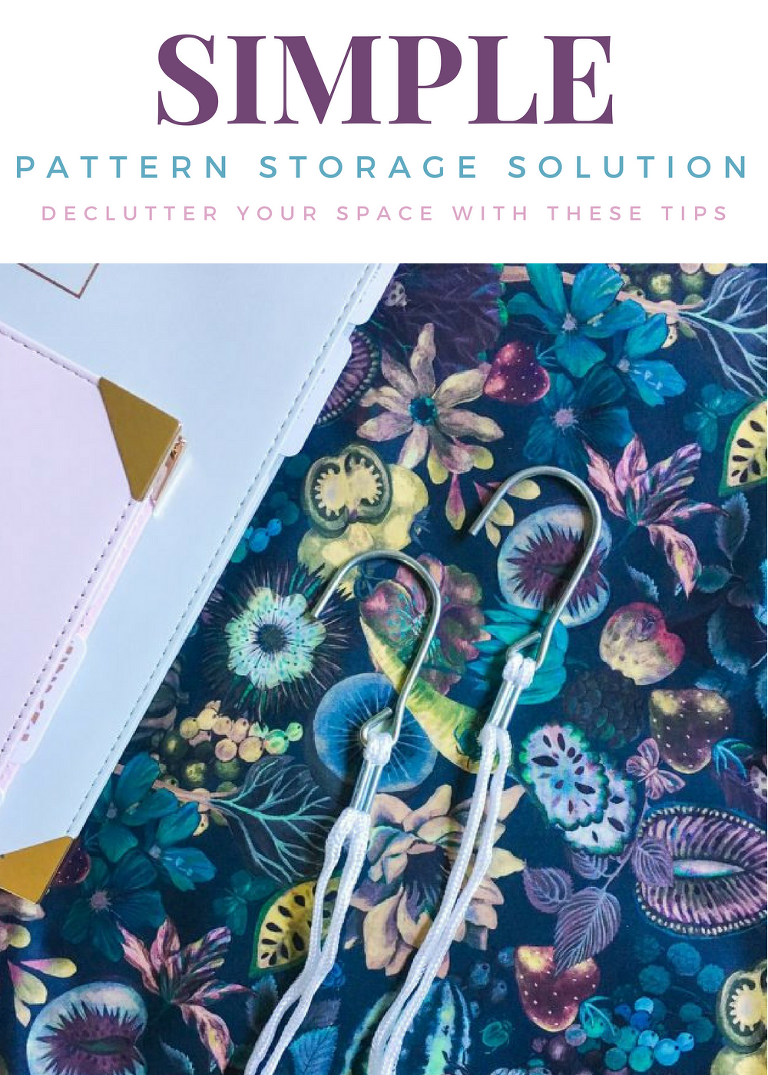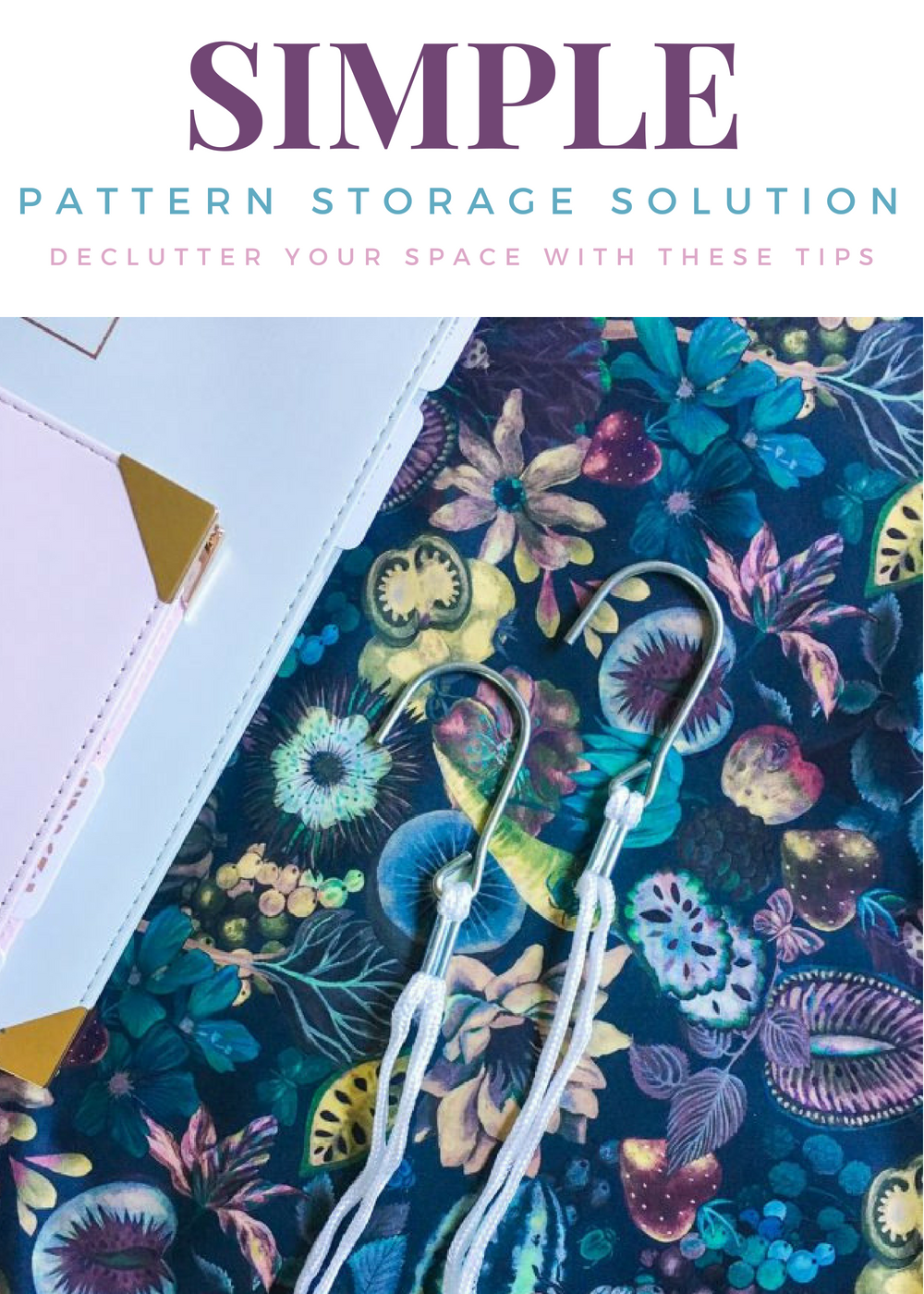 I love making clothes, but for the longest time, storing the pattern pieces in a way that made sense baffled me. I tried rolling. I tried keeping them flat. And I always misplaced the instructions. It seemed like they just took up a ton of room, and going back to reuse one was a long process of digging and hoping I got all the pieces.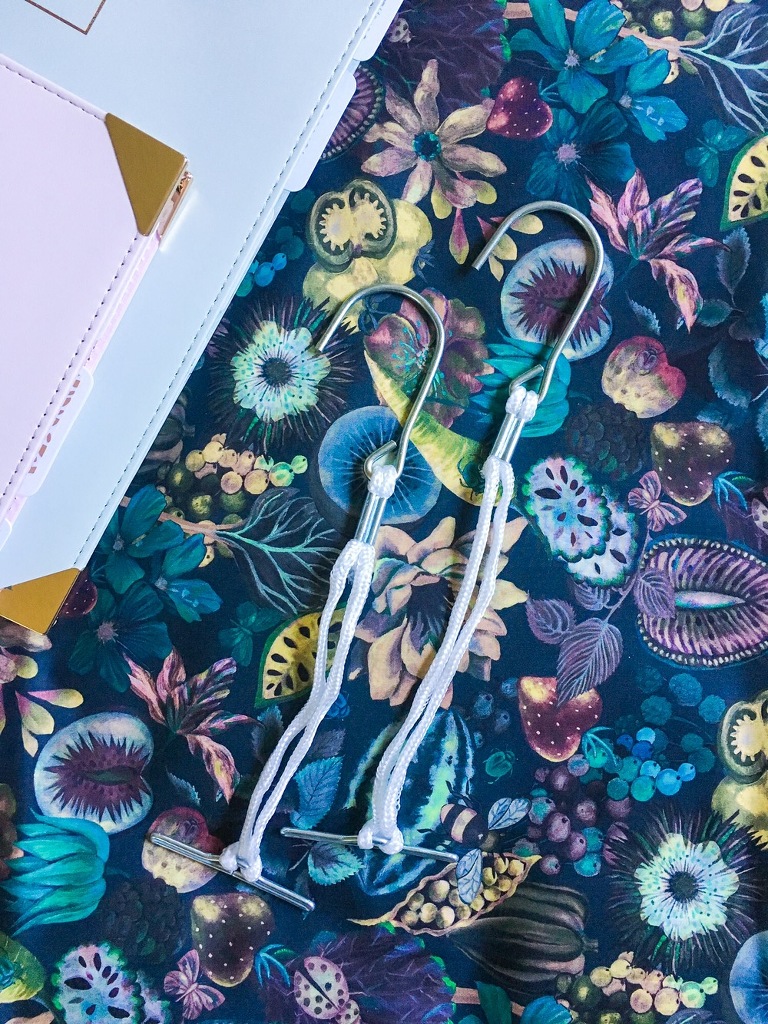 Thankfully, I've found the perfect solution for storing my sewing pattern pieces. I found these metal pattern hooks on Amazon. If you've gone to design school or worked with a designer perhaps you've seen them.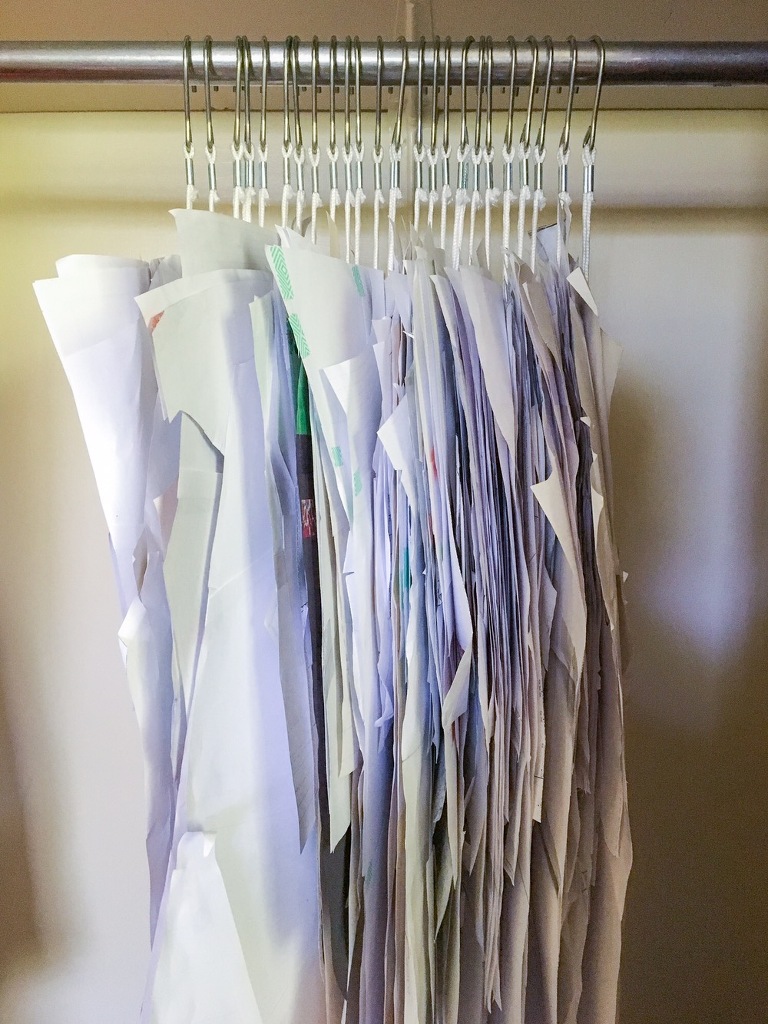 They hold up to 5lb each, and are so handy! They can hold paper or plastic patterns as long as there's a hole. The top hook is just like a hanger and the bottom you would put through a hole you punch in your pattern piece. Each one can easily hold several patterns, but I do like having just one or two on each so I can find the pattern in looking for quickly.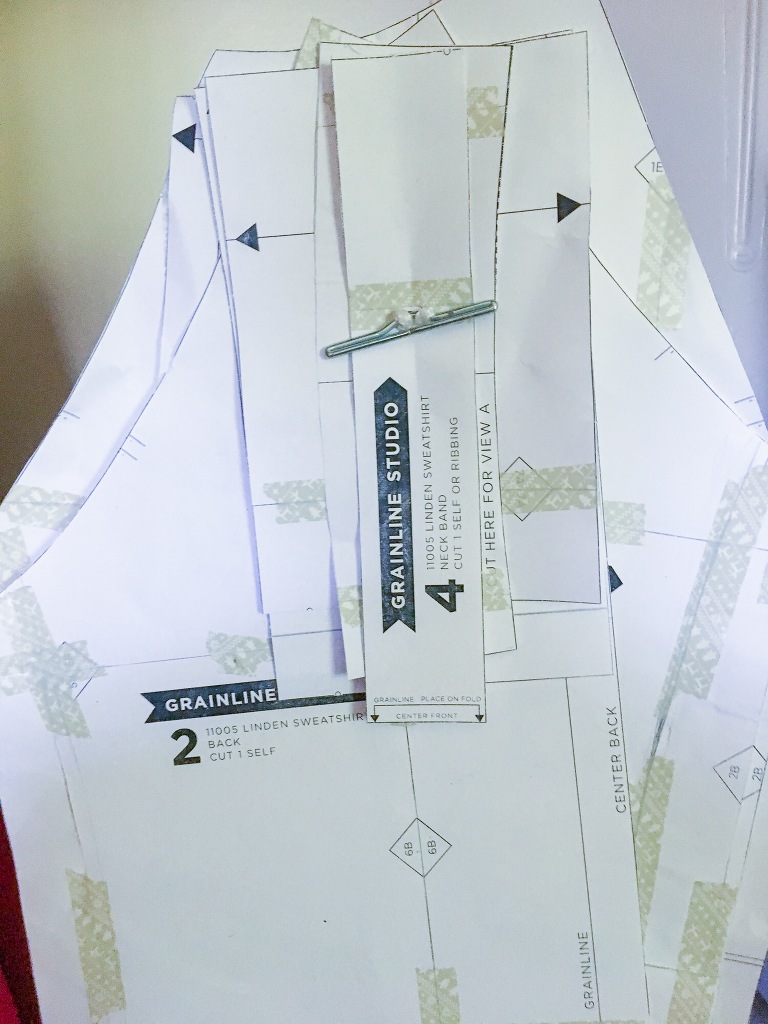 I purchased the pack of 144 so I wouldn't need to reorder, but it also comes in smaller packs.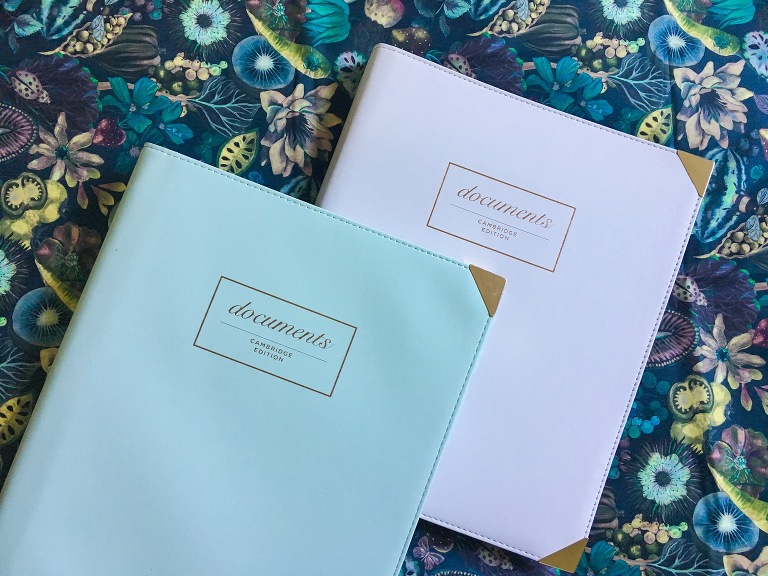 I also streamlined how I stored my PDF pattern instructions. I bought two binders from Target, one for adult garments and the other for kids'.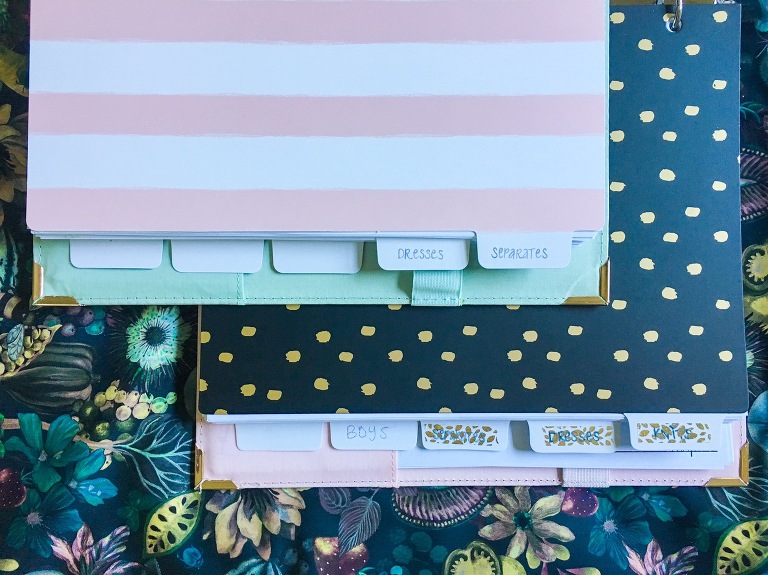 Each one is divided by category and organized by pattern company so I can find what I'm looking for quickly.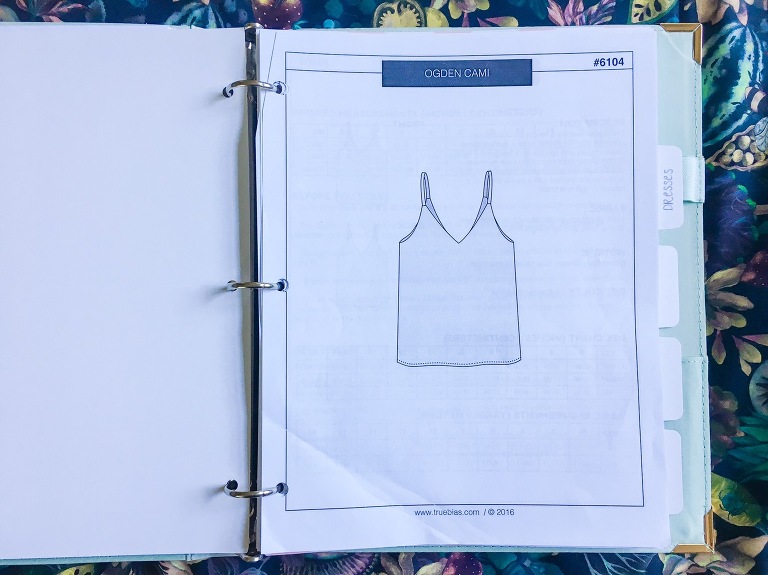 I know a lot of people dislike PDF patterns, but I love them. I like being able to print as many copies as I need and also having the opportunity to make my project right away. Finding an efficient and space saving way to store them makes them even greater in my book.
I hope this little how-to has been helpful. Let me know if you try it out!
-Meredith
This post contains Amazon affiliate links.