Recently DuckaDilly asked me to put together a curated bundle of Liberty prints for them. You can imagine I went back and forth deciding if I should. Kidding. I said yes in three seconds.
I spent the better portion of a night on their site and came out with a deep, moody bundle that's perfect for Fall. That's right! Liberty isn't just pastels and cheery Spring and Summer colors. Nope. Its also saturated and so perfectly lush, and suitable for year round use.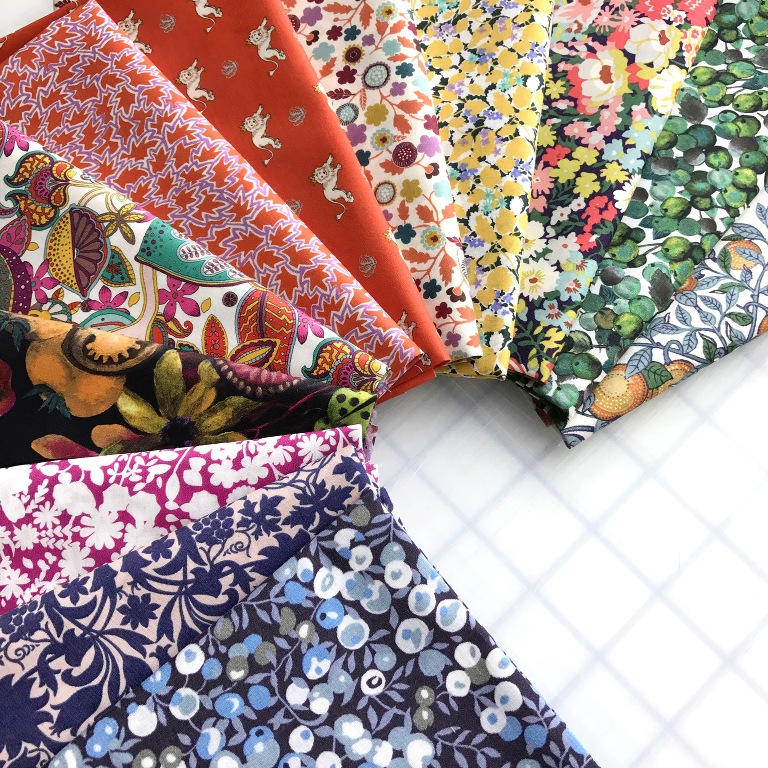 What do you think of my autumn inspired bundle?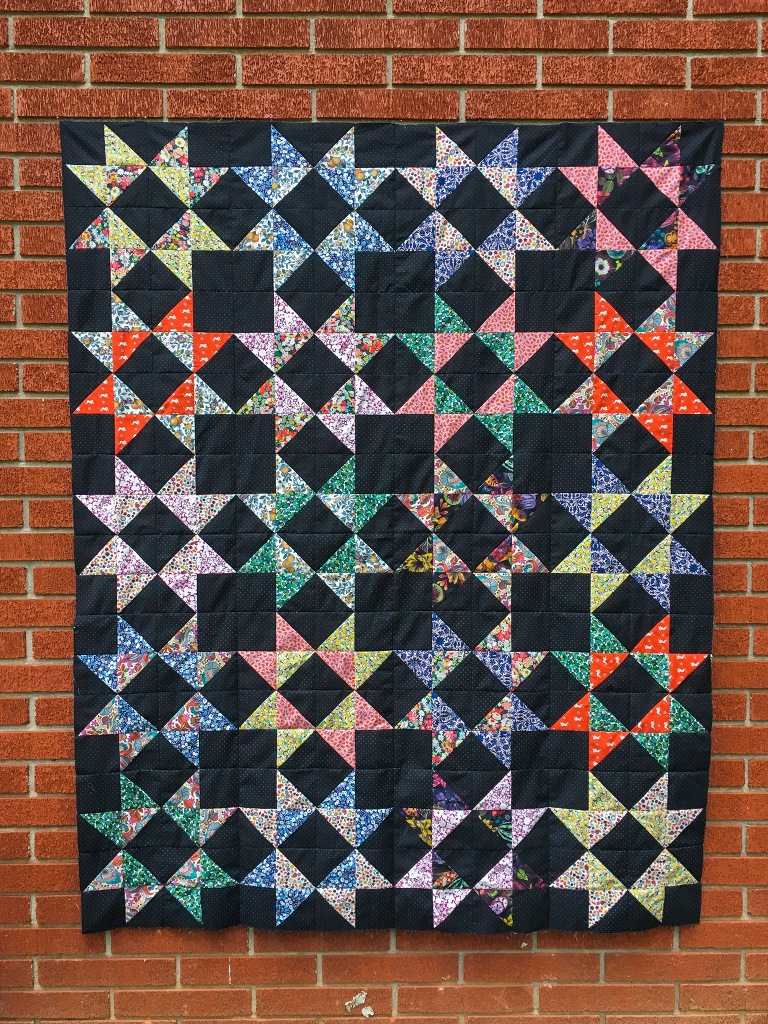 I knew right away I wanted to use these fabrics to make a quilt as moody and rich as the Garden of Temptation collection which many of these fabrics are from.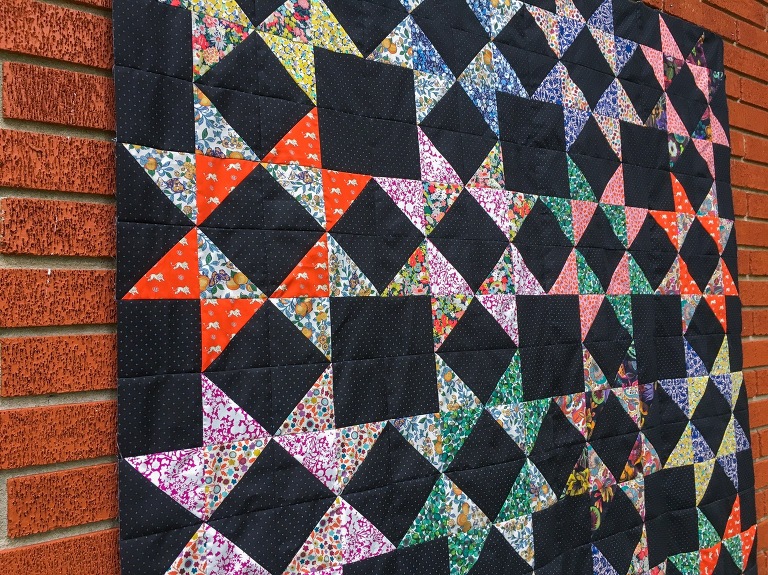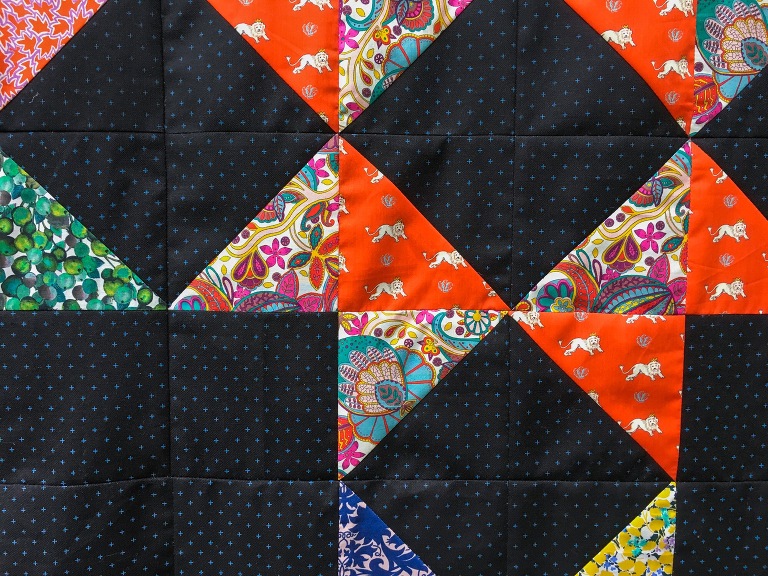 Using suzyquilts eight-at-a-time HST method, I was able to make this quilt in a snap.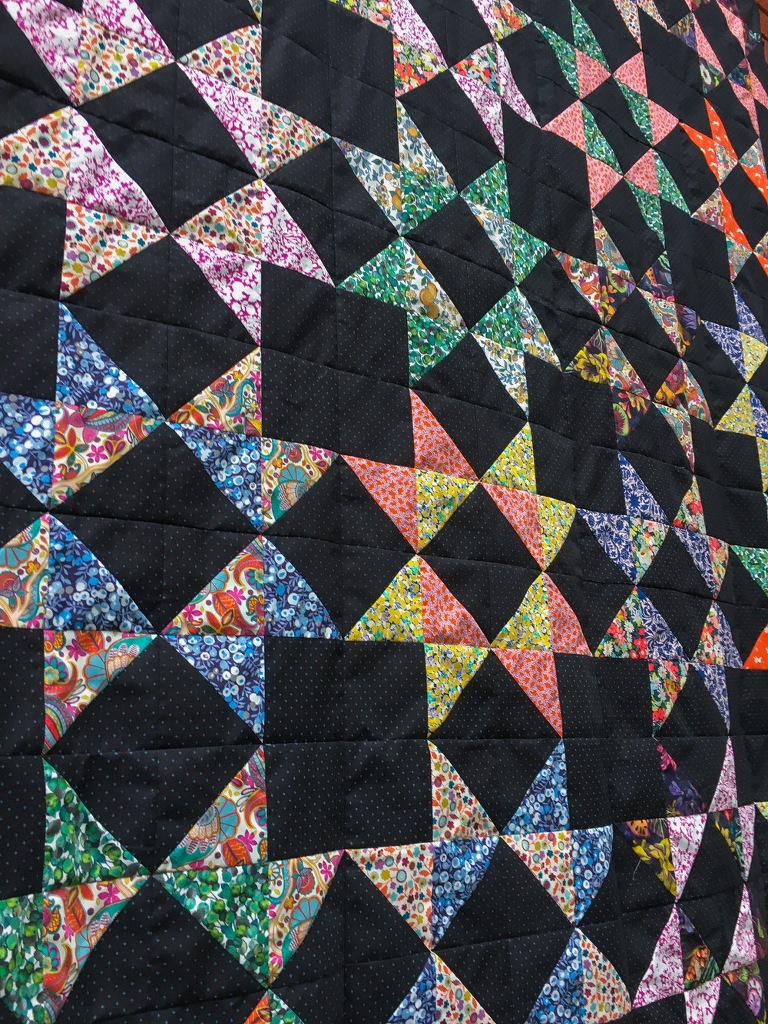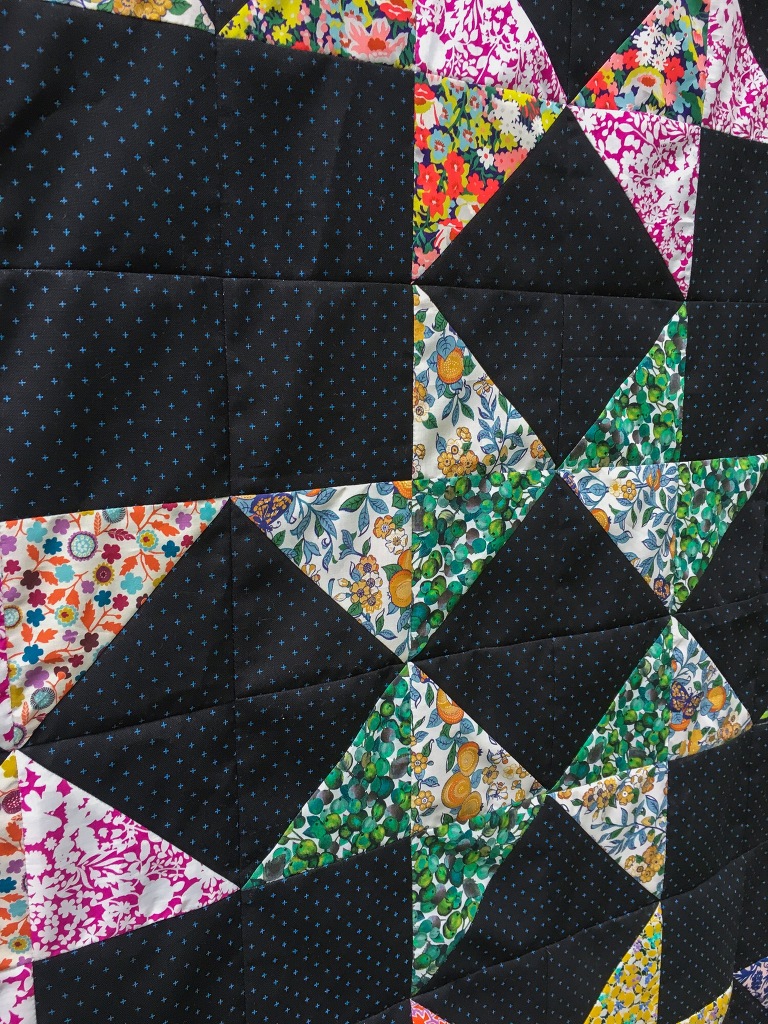 I used a fat eighth bundle and was able to make 20 of these star blocks. It felt really good to stretch the fabric that far! And once I get some backing and quilt her up, I'll have a Fall quilt ready to snuggle with as we enter my first real change of seasons in more than 15 years. Hallelujah!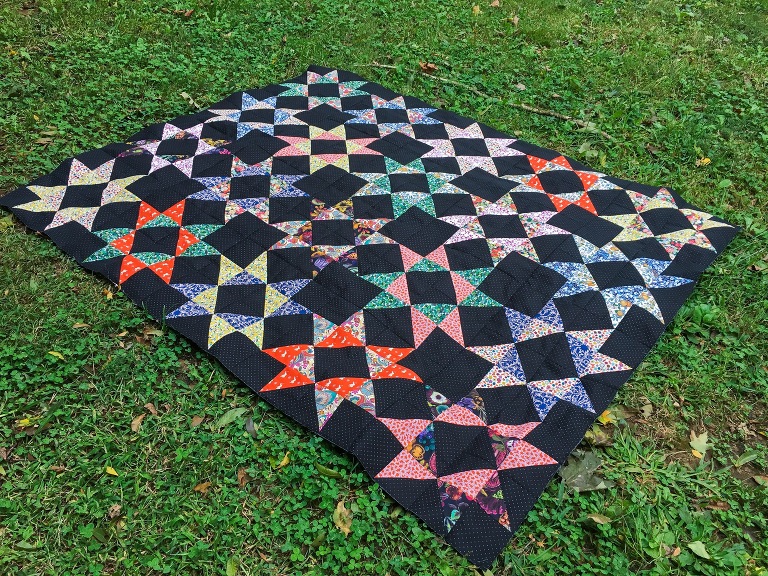 The black background is a not quite solid with these tiny blue pluses, but I really love the pop they provide. The fabric is Add It Up in Close Your Eyes. I only
needed 2.5 yards, by the way.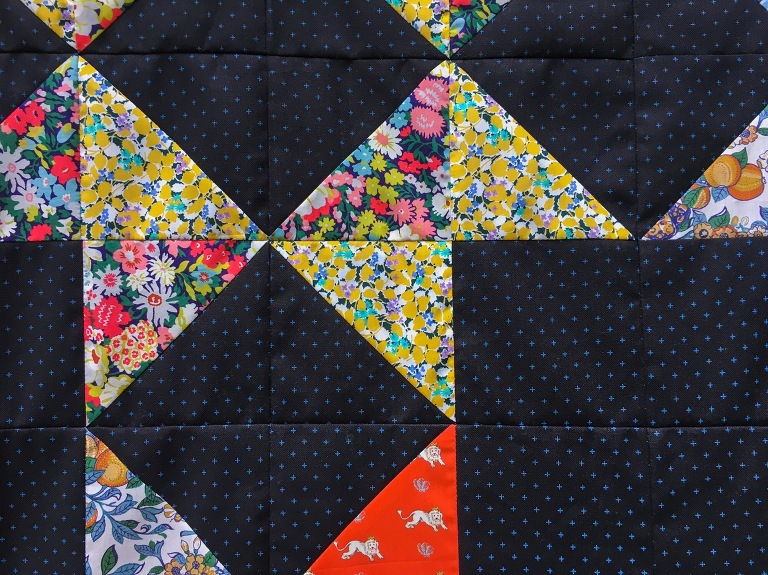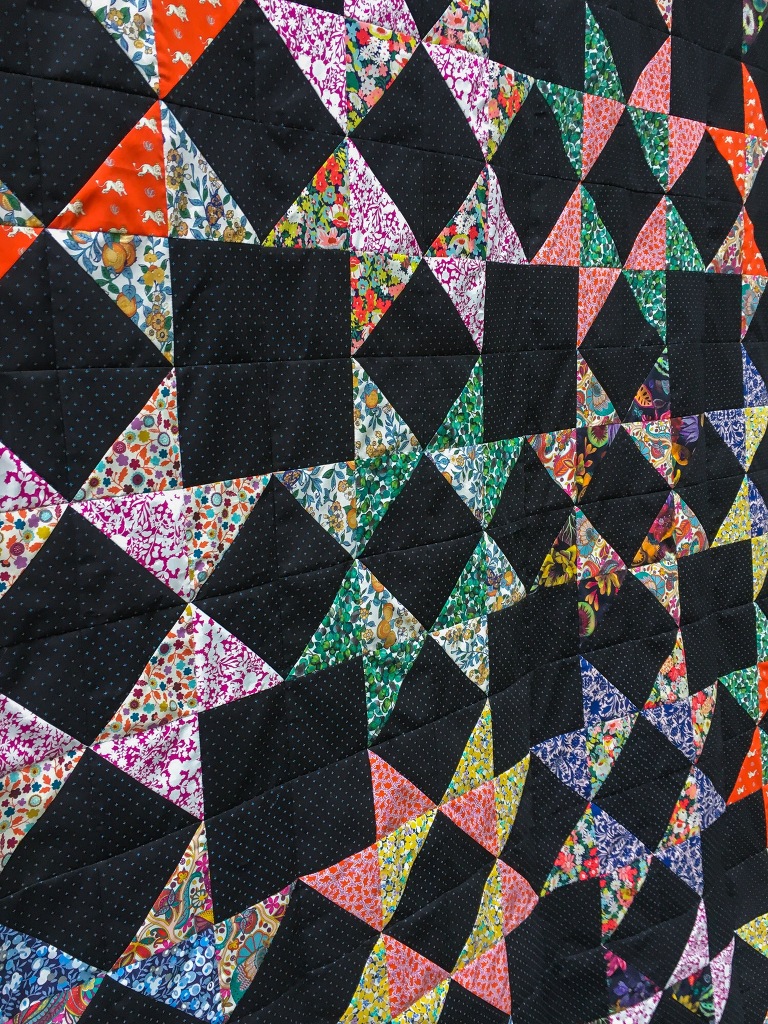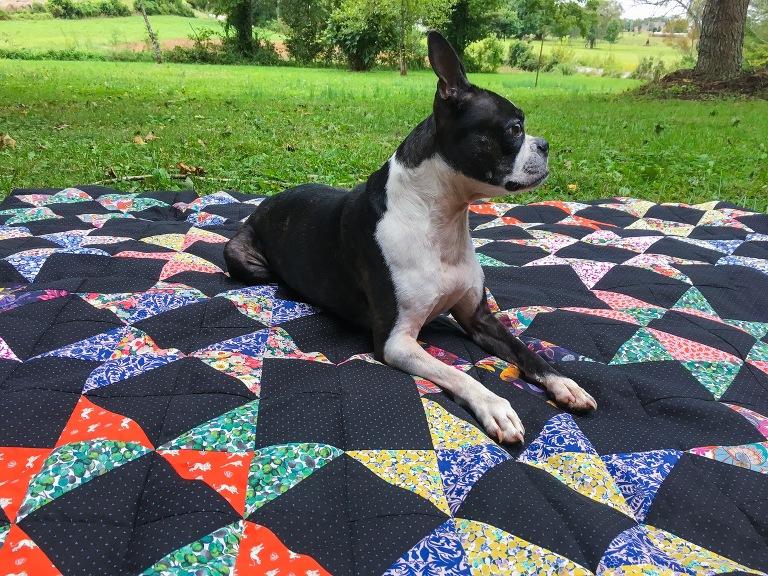 Tomorrow I'll be hosting a giveaway for a bundle of this fabric, generously offered up by DuckaDilly. We'll be doing that over on Instagram so be sure you are following DuckaDilly @duckadilly and me @thefooshe for a chance to win this gorgeous fabric.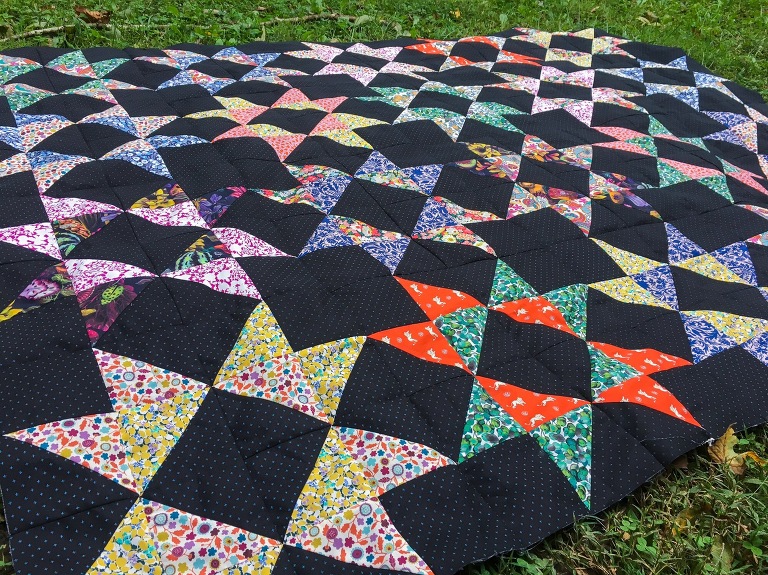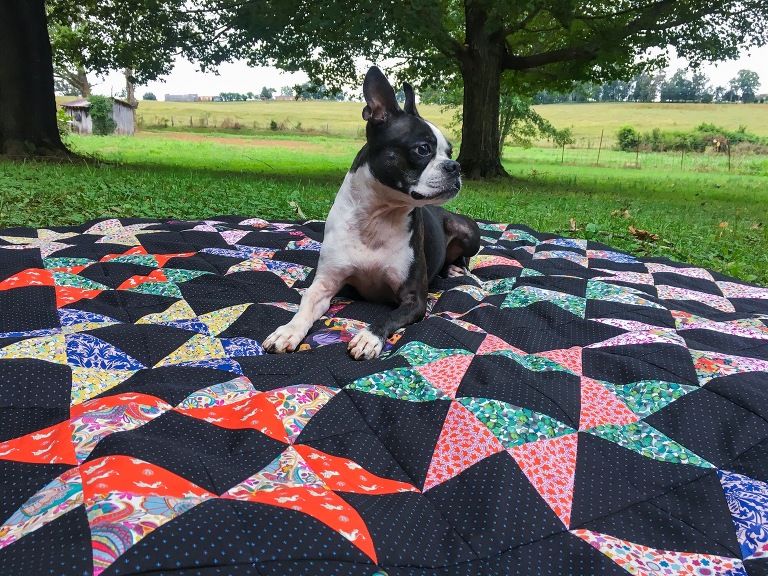 You can purchase a bundle in either fat sixteenths, eighths, or quarters here!
Thanks for stopping by!
-Meredith