A few months back, a friend of mine, Melissa from Oh, How Sweet, and I decided we should do a private mini quilt swap. Private swaps are fun because you likely know the person fairly well, and that in itself can help avoid the utter disappointment that large group swaps sometimes bring. Plus, its way more fun to make for someone you know, don't you think?
Today I want to show you the mini I made for her. I have been keeping it under wraps, but now that she has received it, I can tell you all about it.
Mini quilts, for me, open up a whole new world of possibilities. Certain traditional rules can be cast out when making a mini quilt simply because it won't be washed or prone to wear. It quietly hangs on a wall. They also seem to have this "throw all caution to the wind and channel your inner artist" thing for me. With that, and knowing I wanted to make her something entirely different from anything she may already have, I got started on this quilt. I opened up my big bag of scraps and small cuts, and began fussy cutting all the Liberty.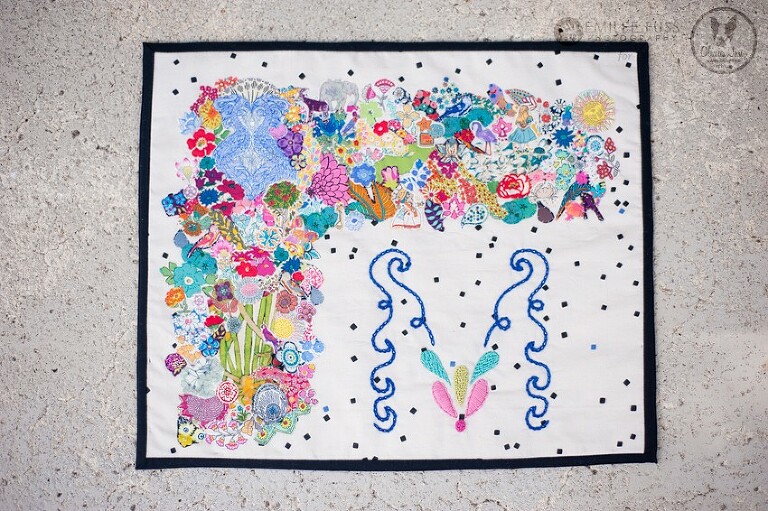 Once I felt I had enough bits and pieces, I laid them out on my quilt top, a cut of Atelier Brunette's Shine. I wanted to take those individual elements of all those prints, and make my own garden of sorts; I wanted to create something entirely new. After I found a layout I was pleased with, I used a glue stick to hold most of the pieces in place and then stitched each one of them down with tiny stitches.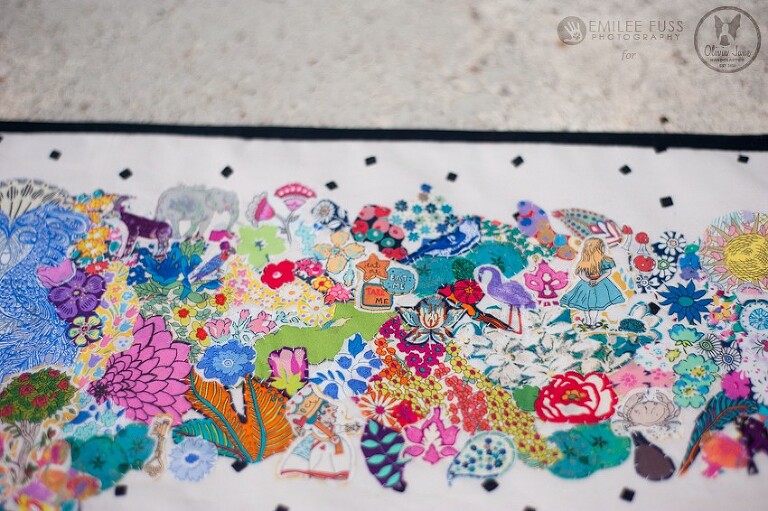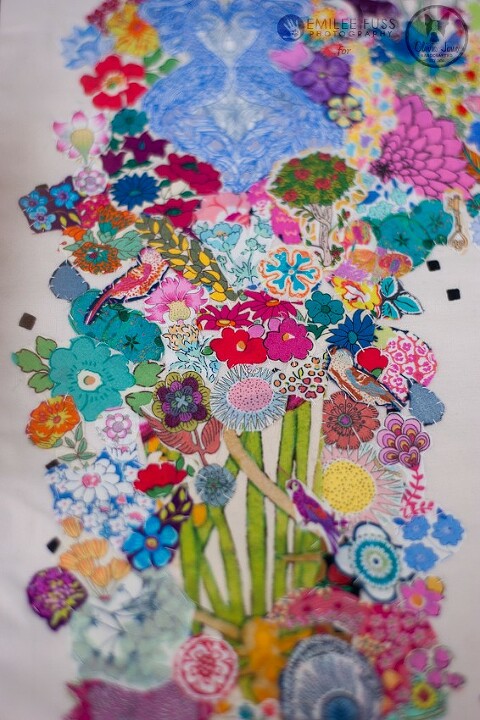 The next step was adding a bit of a pop amongst my busy bouquet. I decided embroidering an "M" was the way to go. I used the template in Anna Maria's Love from A to Z, and stitched with Perle cotton. I used a chain stitch for the sides, and for the center "petals" I used a variety of backstitching, French knots, and satin stitches.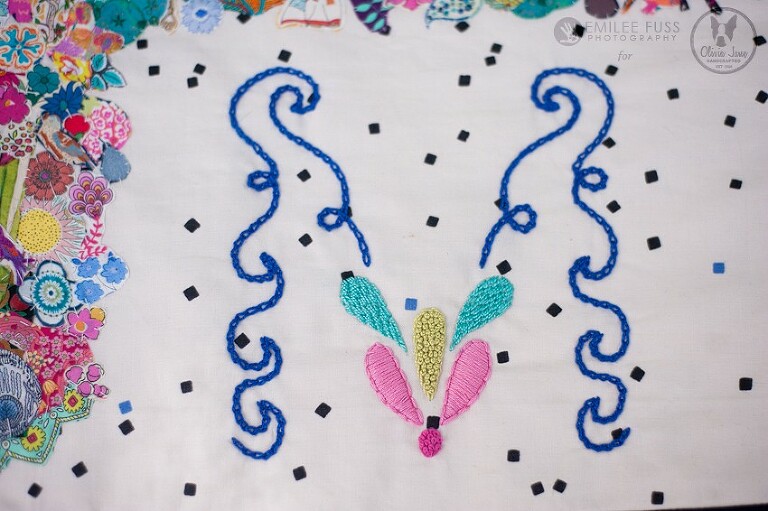 I didn't want to quilt onto my quilt front, so I quilted the backing to the batting with "free motion" hand quilting (ie, doodle stitching). This created plenty of stability for a small wall quilt. I bound it in Licorise, a black Free Spirit solid, using my go to, perfect finish binding technique, and it was finished!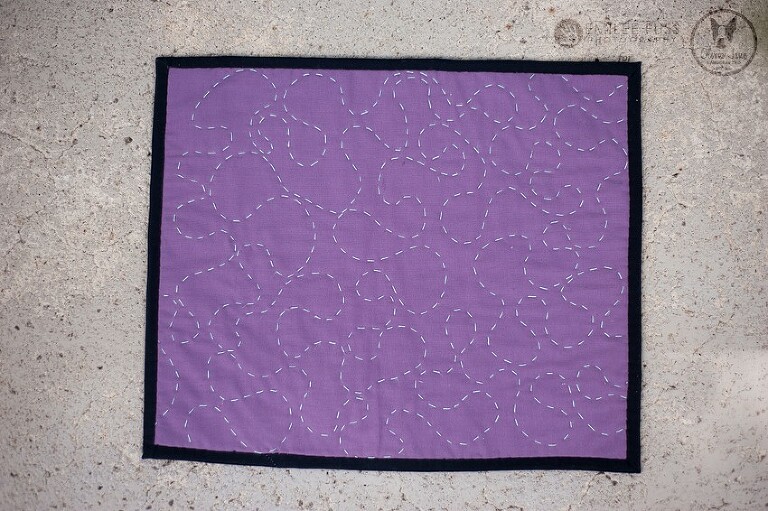 I'm happy to report my friend loved it! Its always a little nerve-wracking to send something off hoping the recipient will be happy.
Tomorrow I'll be showing you my latest batch of bags. Hint- it involves Liberty and leather… mmmm.
-Meredith