Sometimes I get the best custom requests. I love custom work in general. The process of choosing patterns and fabrics and colors, and getting to know my client's perspective is really very rewarding. This particular client wanted a duffel style bag. She wanted me to use some of her Liberty because she didn't know what else to do with it. She wanted it broken up by a semi solid, so I chose my favorite staple, chambray! When I make bags I like to use Andover chambray because of its thickness and sturdiness.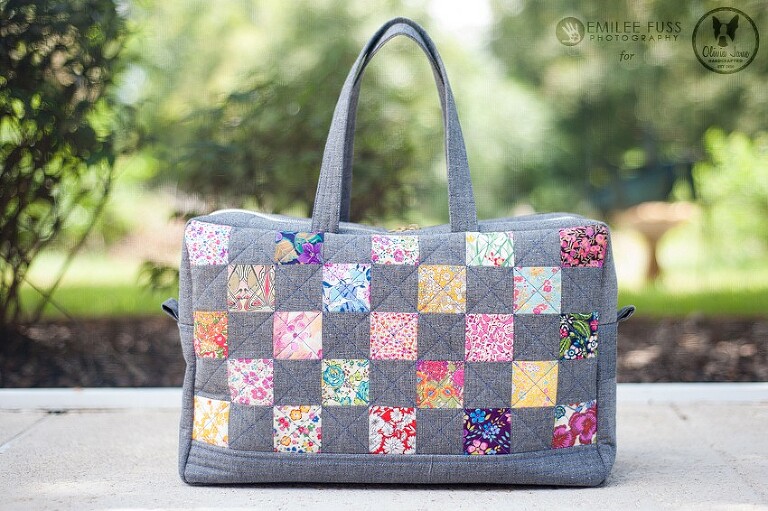 Anyway, she sent over the most magical assortment of Liberty cuts, and I had all the heart eyes when I opened her package. I wasted no time in getting started with some patchwork panels for the front and back sides. She wanted a very squared bag, so the patchwork was a great option knowing none of the prints would be chopped off for rounding the corners.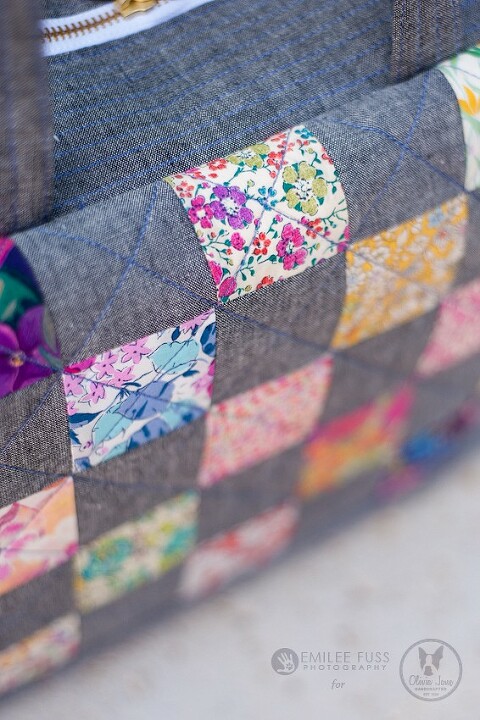 She also requested a single, large snap pocket on the exterior, and a solid strip on the bottom to break up the patchwork a bit.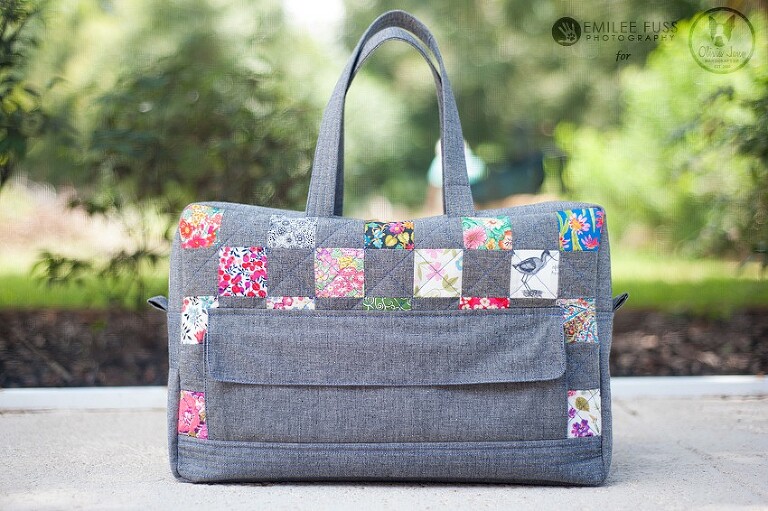 I used two different kinds of interfacing to stabilize every element of the bags exterior, then quilted each piece to batting. I used my favorite non-white shade of Aurifil, 2525, in 28 wt for the quilting. Its almost like the most perfect neutral of the non-neutral color family, if that makes sense. It goes with everything! This made the exterior stiff and quite stable. I would almost wager this bag is hefty enough to carry a standard machine. Its pretty with some serious muscle.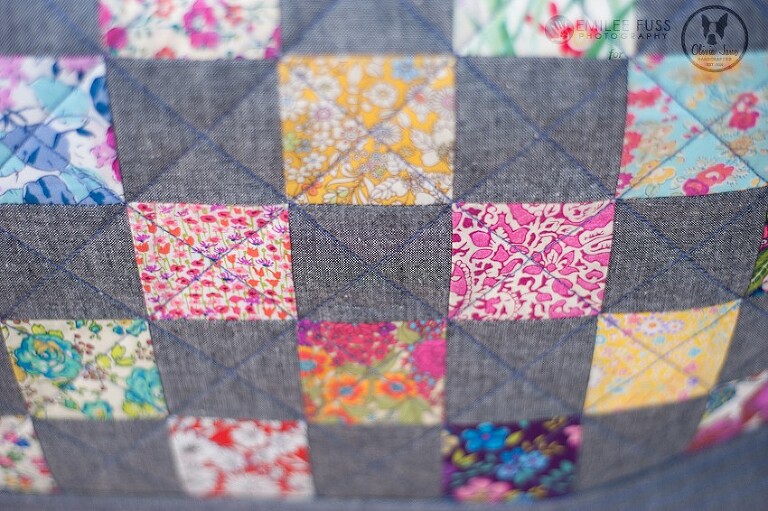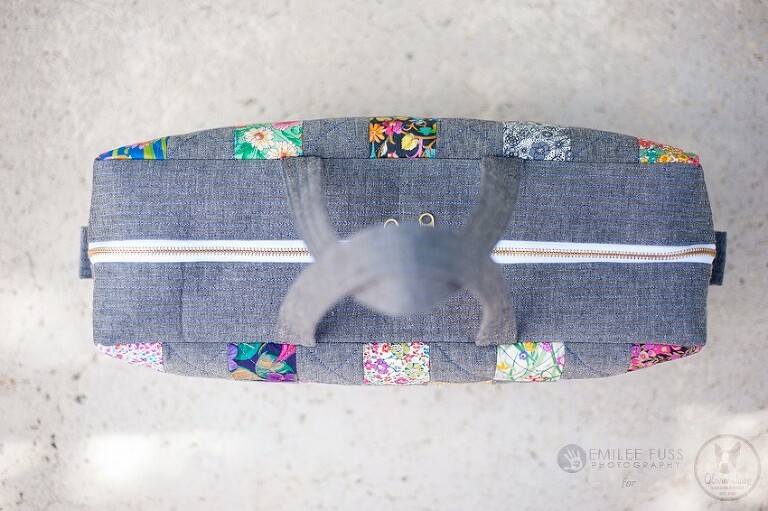 I lined the interior of the bag with a very favorite Juliana Horner print from her debut collection, Rosette. I think its the perfect match for the colorful exterior!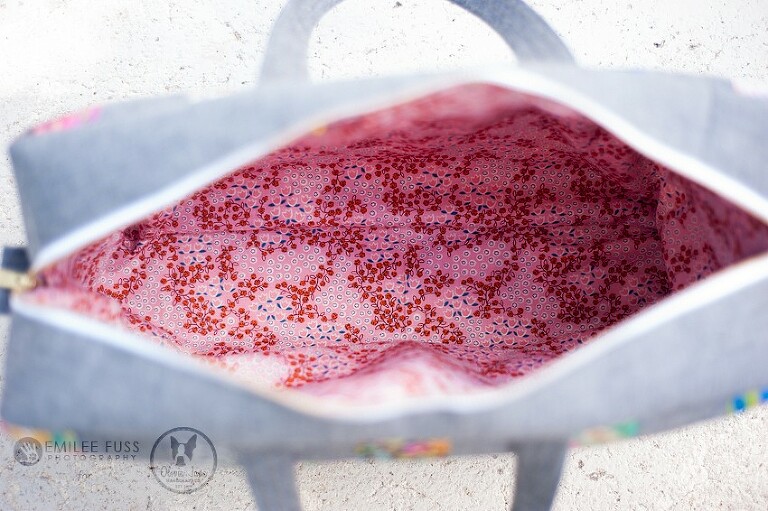 Together, my client and I looked at many bags. We decided to take her favorite elements and make them into one. She wanted a reasonably sized, squared bag. She wanted handles that attached to the top versus ones that extended down the front and back of the bag. We loved the straight line quilting from Noodlehead's Cargo Duffel, so that's how we decided on the quilting for the side and bottom panels. I line all the things, so the bag needed that. I also added in the side tabs for easy zippering and in case she would ever like to add a cross body strap. I believe this bag is about 13″x"19″6″- so its a generous weekender size. I have no doubt it will hold everything she needs.  I started with the patchwork panels, and added a few inches for the bottom. after that it was a matter of math figuring out what would be needed for the side panel. All that to say, while this was in no way a quick project, it wasn't terribly difficult to figure out the "how".
I'm very pleased with this bag, and I'm so excited to send it off. It was way more work than I thought it would be, but when a project turns out as well as this, its easy to overlook extra time spent.
I can't wait to show you the other bags I've been cooking up!
-Meredith