how it started…
After receiving a pair of khaki Tommy Hilfiger overalls circe 2003 and trying to "pull them off" stylistically and feeling like a failure, I had pretty much written off overalls in any form. They seem to crop up with some variation every couple of years. There were of course the baggy OshKosh styles of the 90s. There were even low rise versions in the 2000s era. We returned to a frightening mashup of the OshKosh styling meets mom jeans a couple of years back. And you know what? I never once had interest in wearing them. They just seemed like the evergreen "I give up" outfit, and I just didn't feel I was there. We all have our limits.
how its going…
Over the past couple of years, I have actually seen a few well fitting overall styles that I like. And when I came across the Jenny Overalls pattern, I loved them so much, I just had to try them. The Jenny Overalls are so much more than overalls. There is a short and pant version, and you can skip the bib entirely and just use the pattern to make some really adorable bottoms. I am ever impressed with Closet Core Patterns and this one is no exception.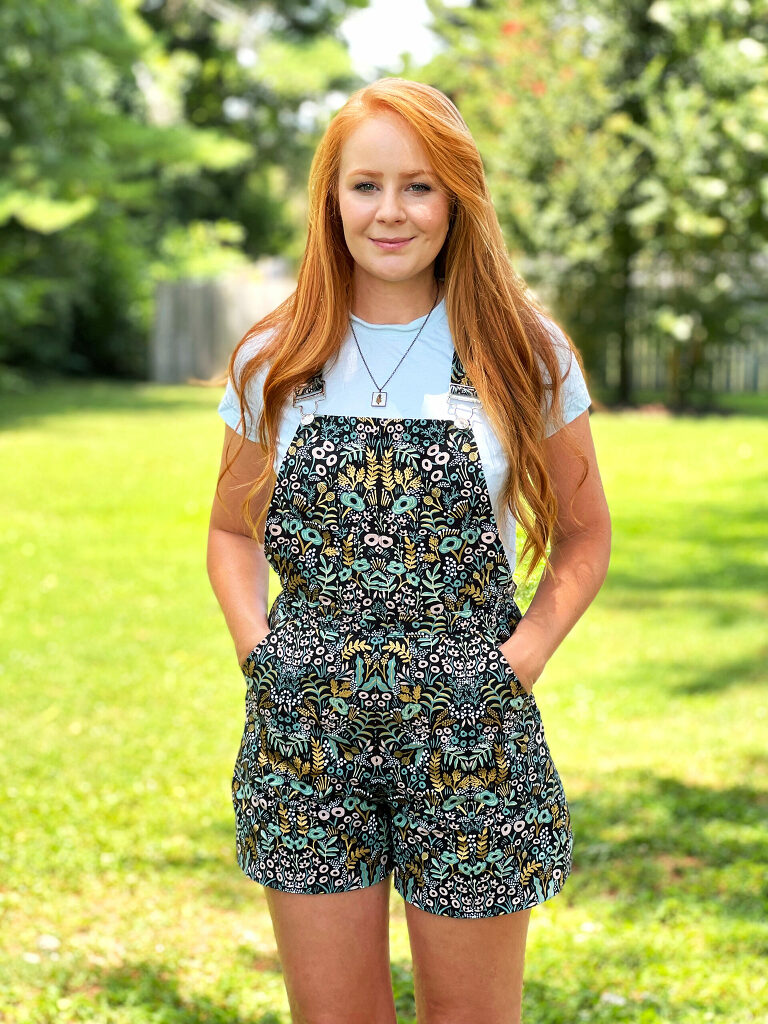 I reached for a fabric I've had for some time, a Rifle Paper Co canvas called Tapestry. Initially I intended to use this fabric to recover a chair, but since it was still on my shelf when I downloaded the pattern, I grabbed it and didn't look back.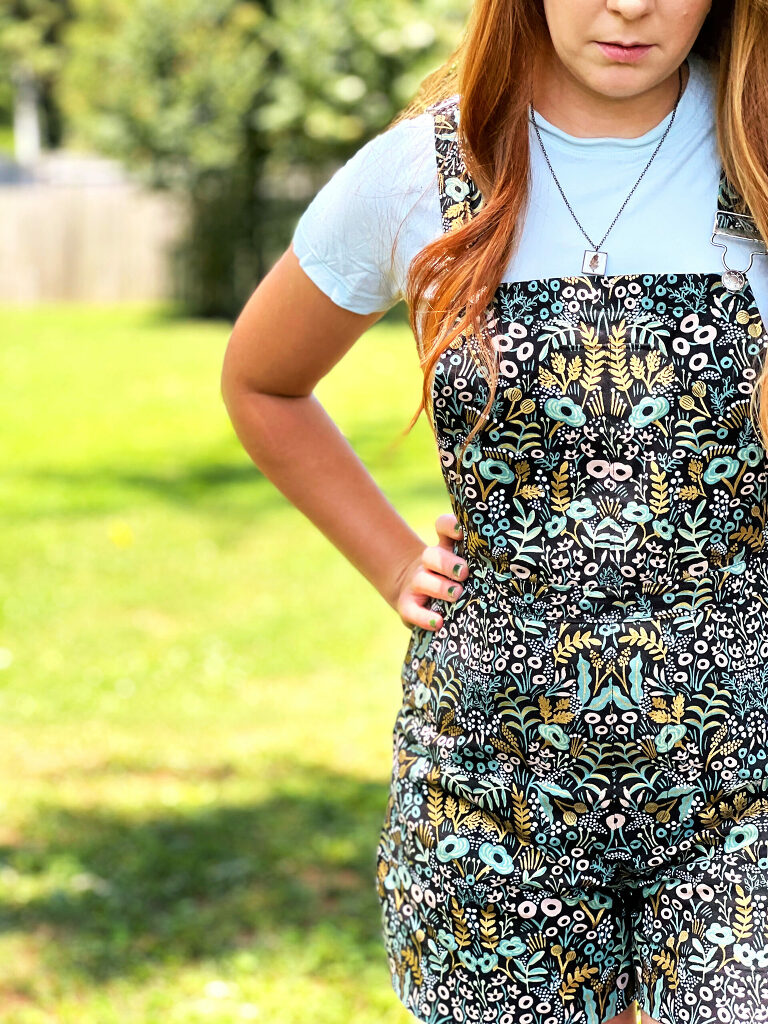 My darling husband has told me I look like I'm wearing "curtain clothes like in that movie the Sound of Music." First of all, that I'm taking that as a compliment. Second of all, Maria was a thrifty lady, okay? I offered to make him some to match me, but he declined for some reason.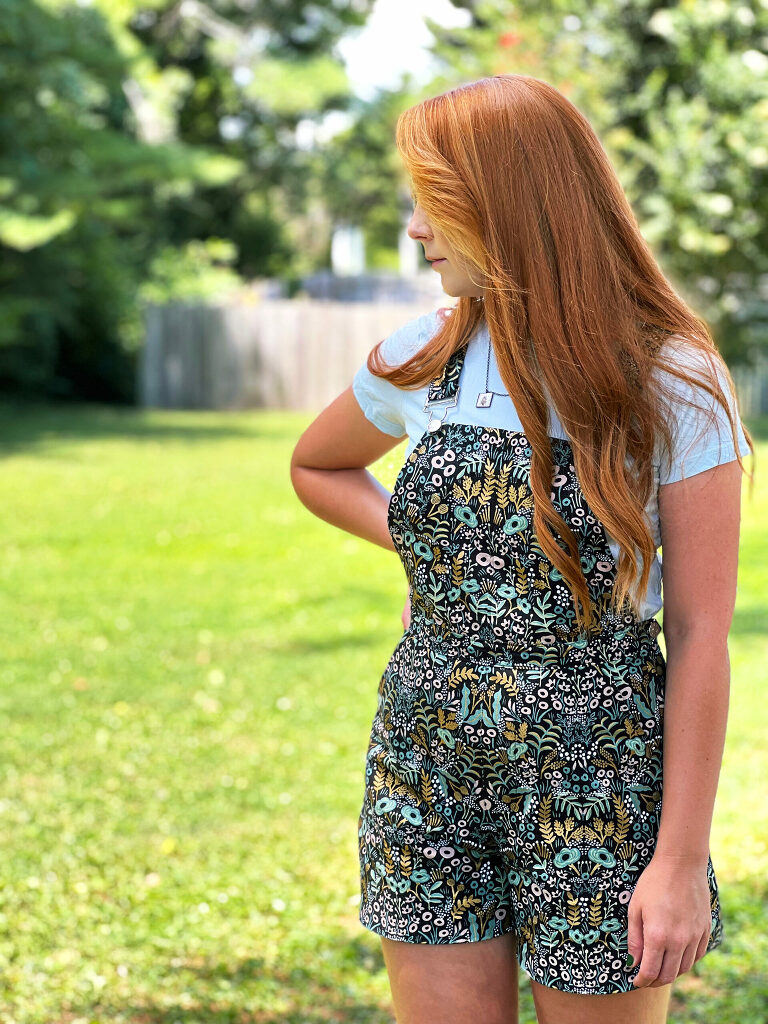 some praise for Closet Core patterns
Closet Core has extremely consistent sizing, and their patterns are expertly put together. I knew going into this pattern that it would be fitted and that I would have to grade between sizes to get a proper fit. They were already prepared for this because the pattern has an optional double closure (one on each hip) for those of us who have more generously sized bottoms. Of course I chose the double closure in addition to grading between two or three sizes from the waist to the widest part of my hip.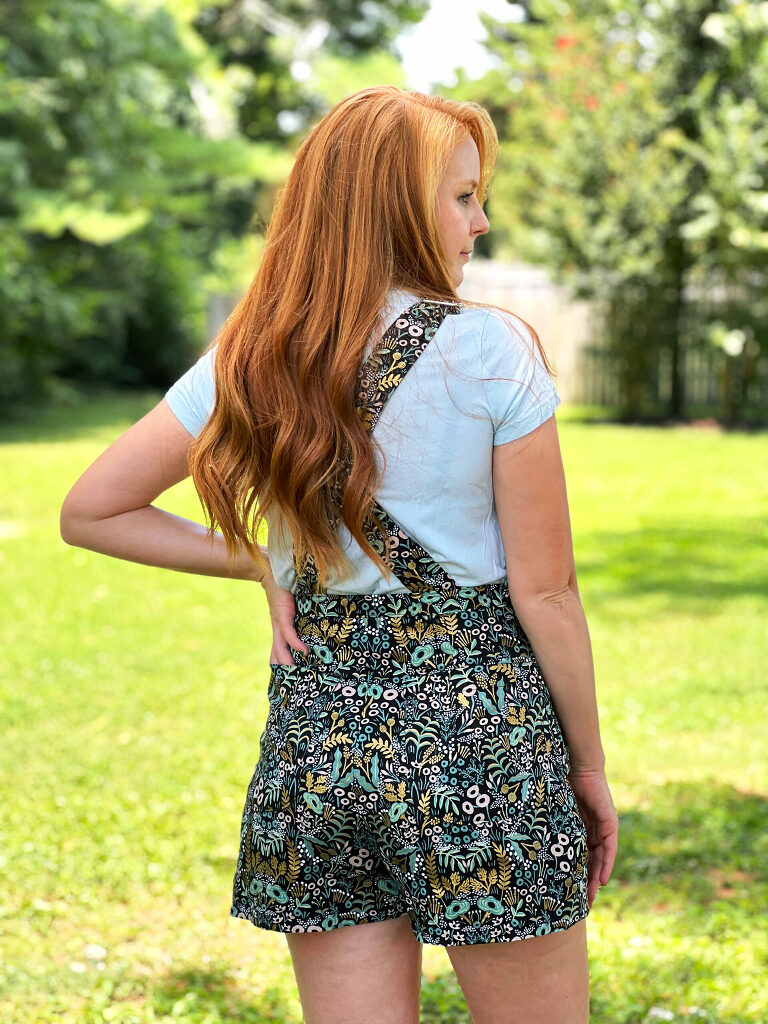 Its a close fit, but it worked perfectly! I did do the two closures in separate sewing sessions, and somehow I ended up sewing in the two zippers in different ways. It was late and I guess I understood the directions differently, and I didn't notice until it was finished. I decided to leave them as is because I think I'm the only one who will ever notice, and someone who is around me in person wouldn't see both sides of me at the same time, soooooo… yeah. I'm normally all about perfect finishes, but since overalls are a first for me and this method was also new, I chose to let it go and love it anyway.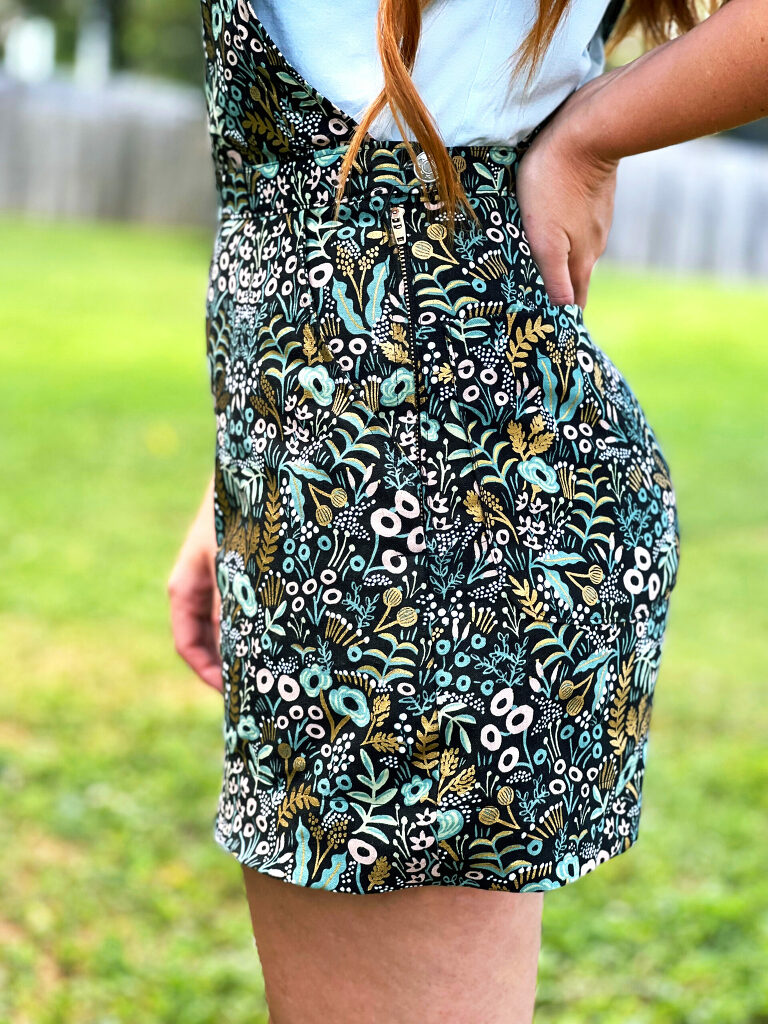 That said, next time I aim for consistency in my method.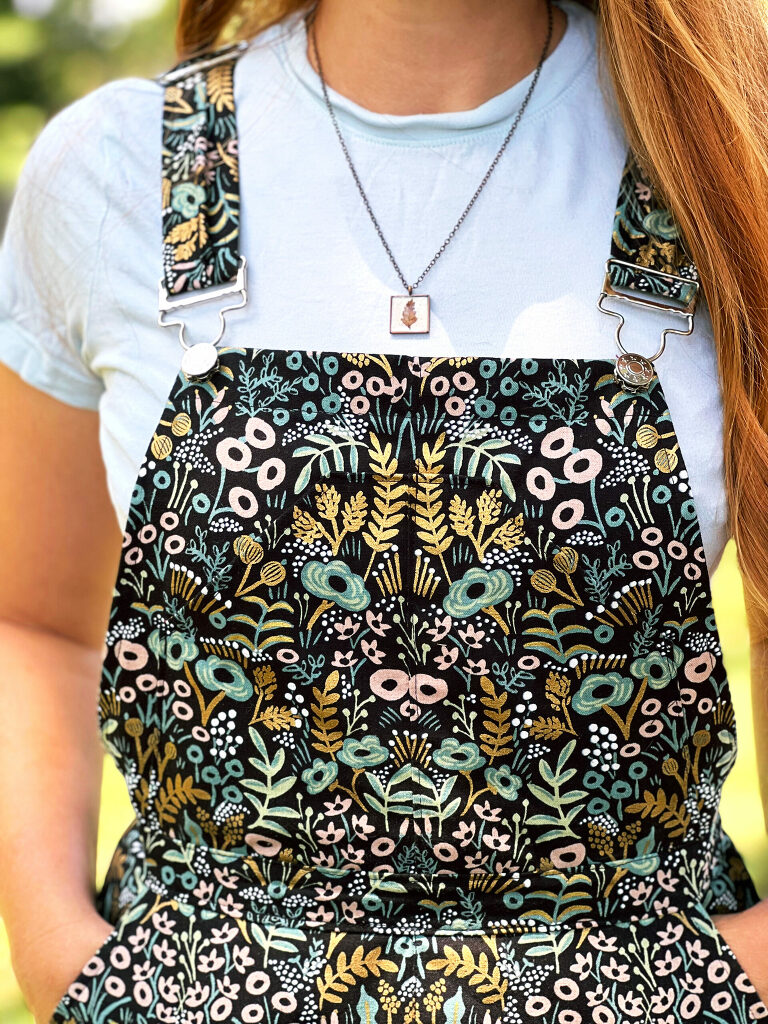 It is also possible that I used both brass and nickel hardware. That's what I had and I didn't want to wait for an online order, so I went with it.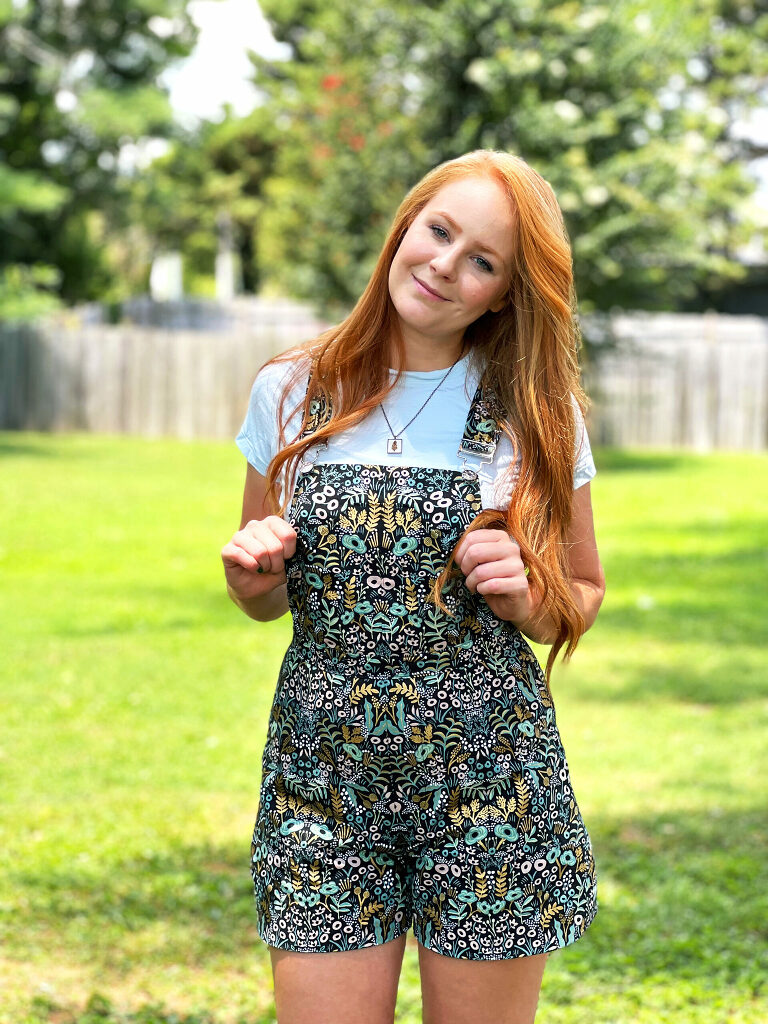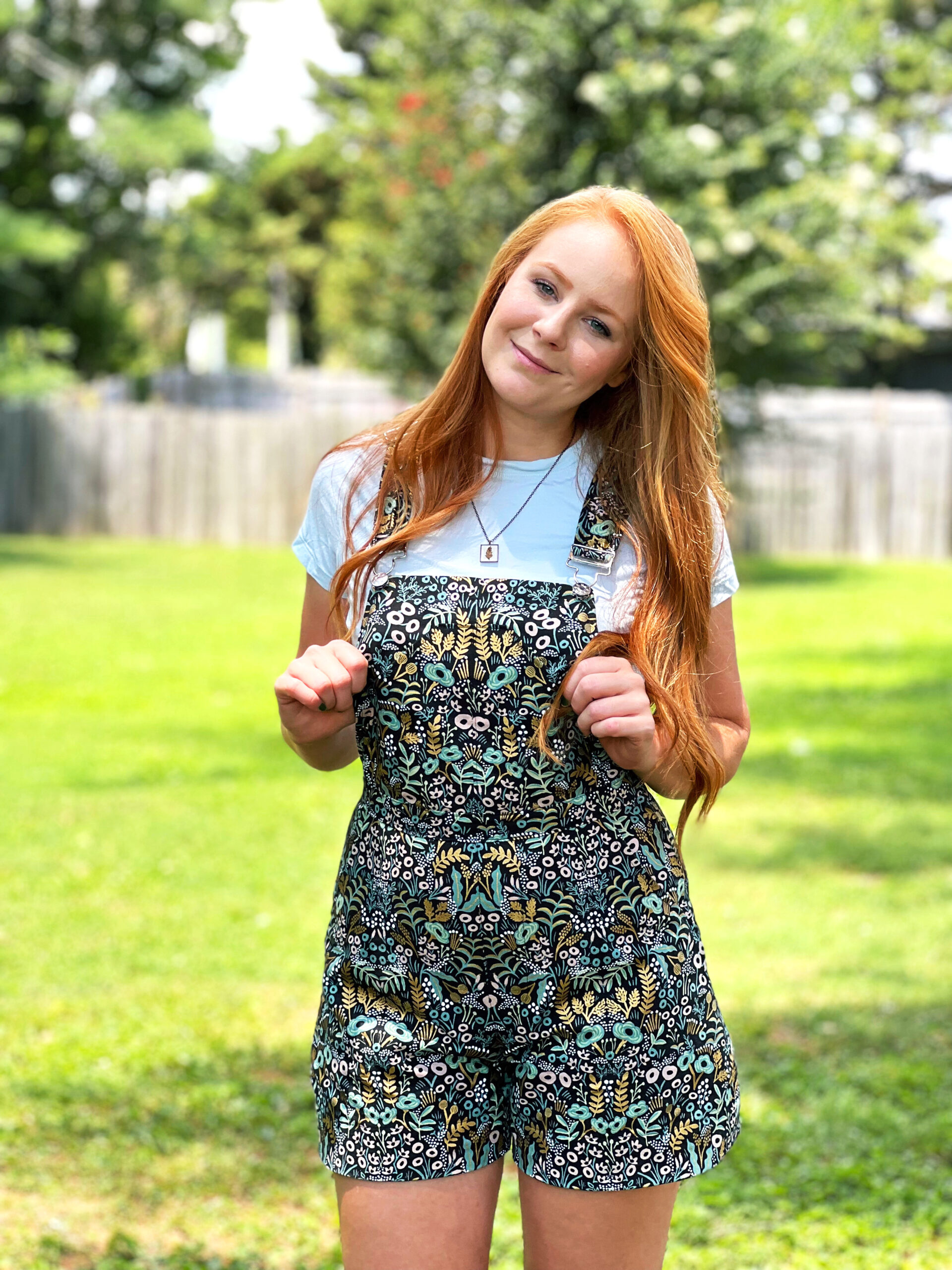 Guys, I super love these overalls! I think they are the most darling thing I own. They make me feel girlish and fun, and I need that some days. Clothes that make a person feel good are a gift.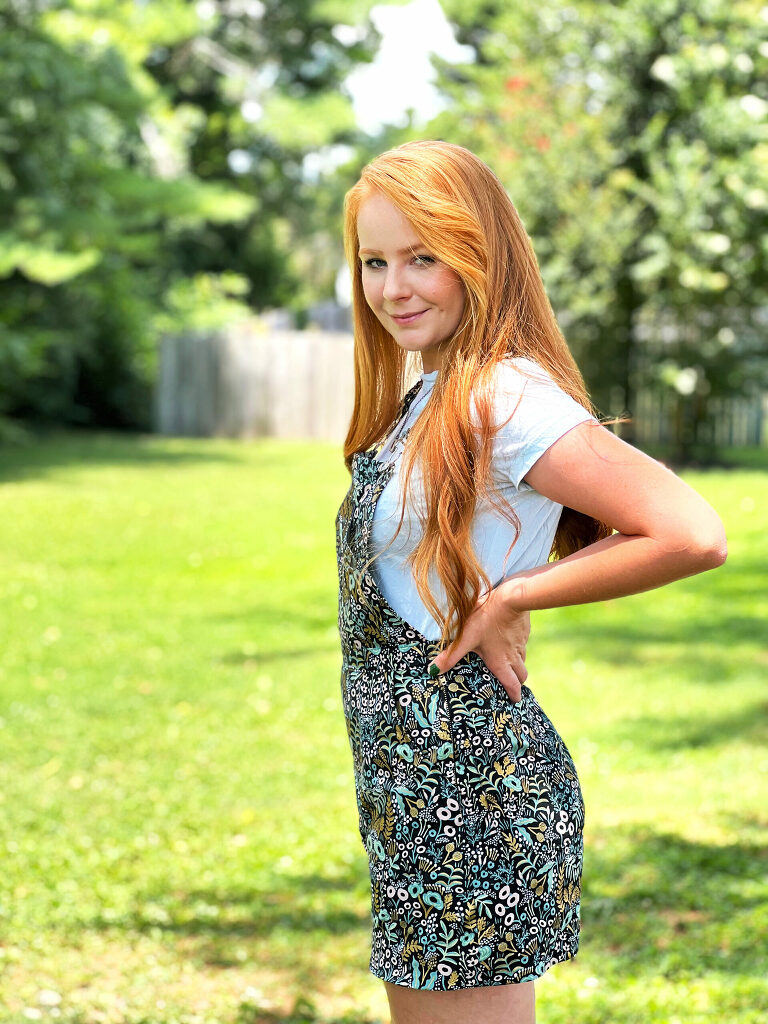 Expanding my style
You should know that as a 32 year old millennial, I fully embrace high waisted skinny jeans. I grew up with Stacy and Clinton telling the world What Not to Wear, and I appreciated their work. So while I am firmly against mom jeans at any stage of life, I think I could make an allowance for a wider leg so long as the fitting was fantastic through the waist and seat. The Jenny trousers I've seen floating around social media are nothing short of darling. Like the overalls that won me over to a new style, I think the trousers are gently calling my name. Think I can pull them off?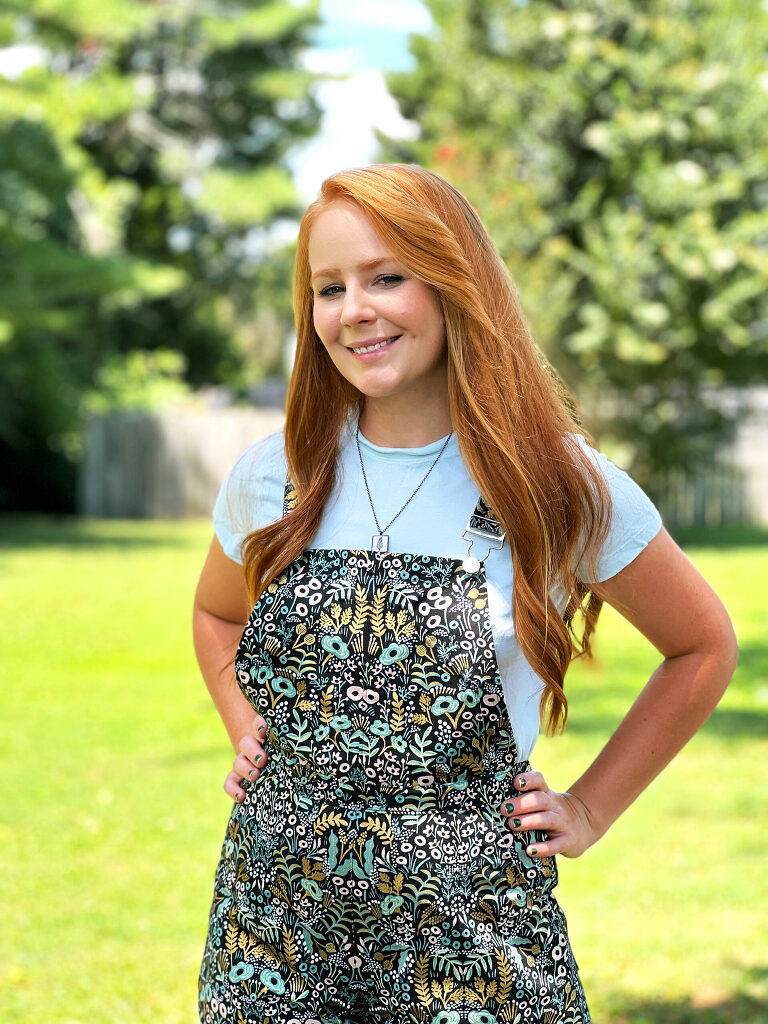 Be sure to check out the Jenny Overalls pattern if you don't have them already. And if you have never tried Closet Core patterns, I encourage you to do so. I bet you'll expand your skillset while adding some great style to your handmade wardrobe!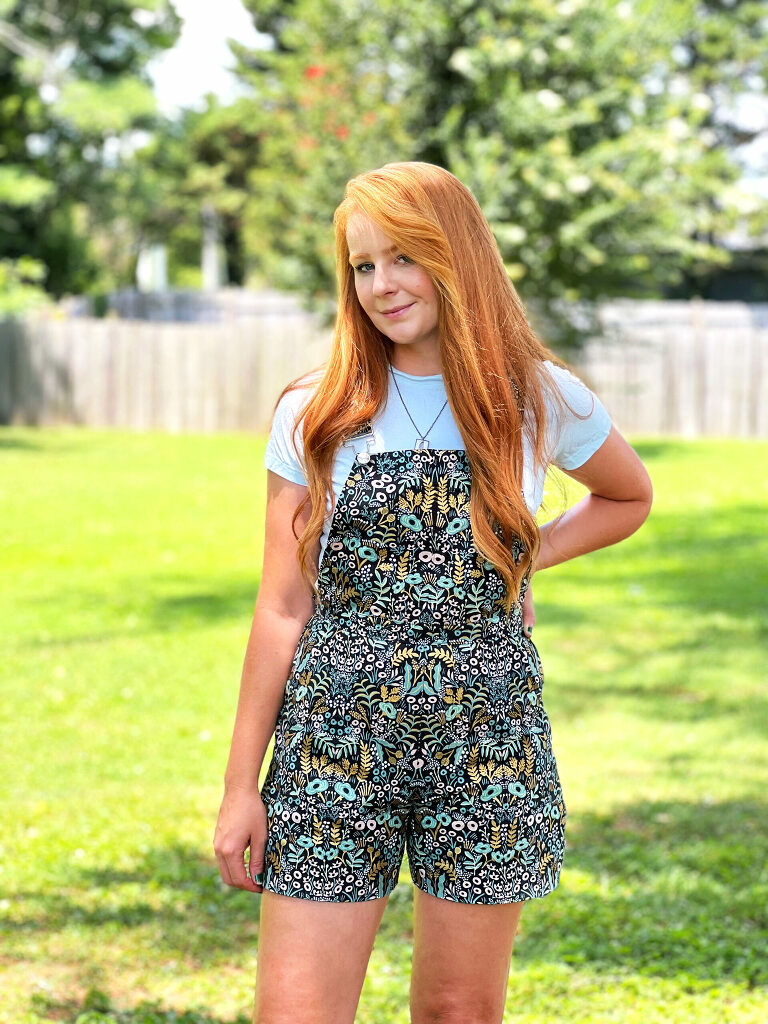 As always, this pattern was bought by me and the opinions expressed are entirely my own!
Want to see some of my other summer makes? Check out these posts you may have missed here and here.
-Meredith