I'm super happy to share today's post. The fabric is one I've been excited about for some time now, but I've had to keep it under wraps, and the pattern is one that has quickly become a favorite of mine.
So let's get into it, shall we?
Last year, I made a dress with Wiltshire Seafoam Neon Pink which I have worn quite a bit. You can see that post here. Jones and Vandermeer designed this color way exclusively for their shop. Well, that fabric now has a gorgeous coordinate in Liberty's iconic Betsy print! Shop Betsy Seafoam Neon Pink!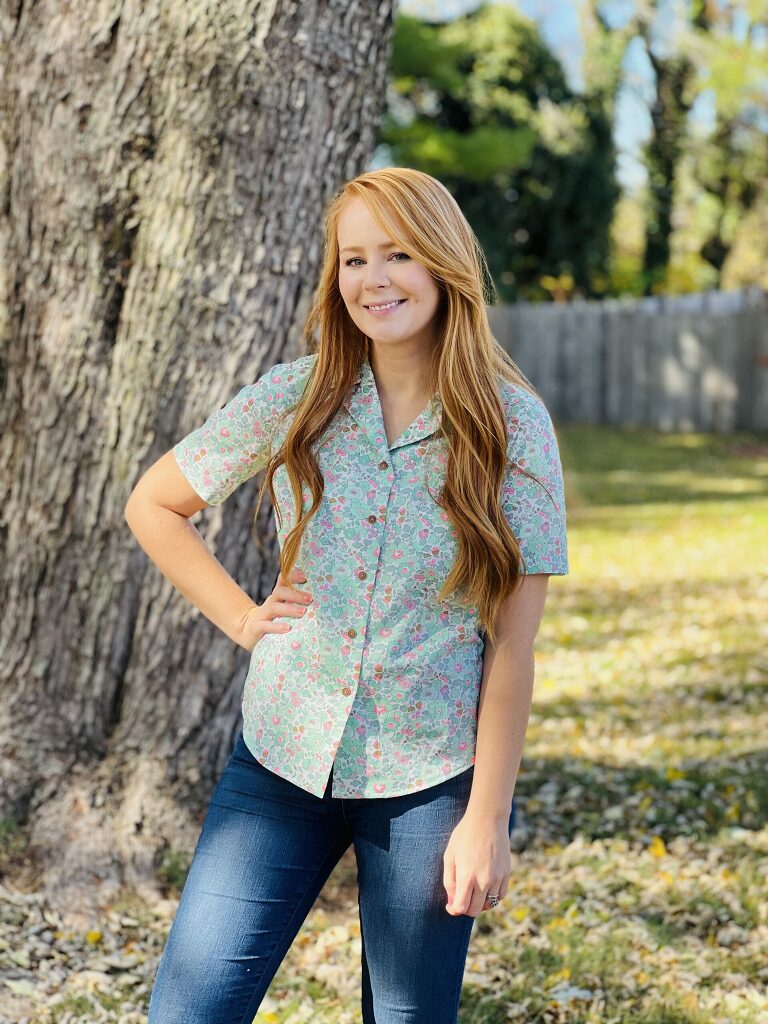 I used the Como Collar Shirt pattern (also from Liberty) to show off this gorgeous new fabric. The Wiltshire version is much more pink, whereas the Betsy is primarily minty green with pops of neon pink and even an olive green. To me, the olive green really gives this print a calming vibe- it has an almost vintage feel. I love that it can be paired with a bright pink pair of shorts, or with denim and a military green jacket and it feels perfectly right either way. Since we are well into fall now, I am pairing this more with pants and jackets at the moment.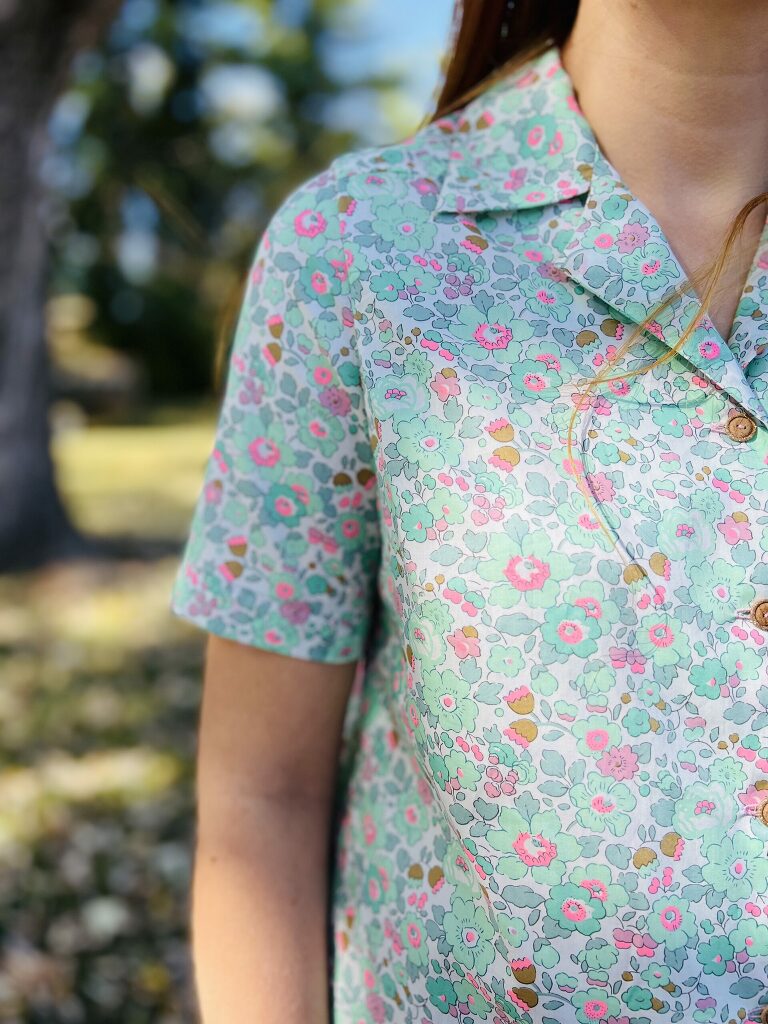 When you see this fabric, you may think of Betsy D- the Betsy that most of us traditionally associate with being a minty green, but if you pair them up side by side, this one is certainly more green, whereas the other is blue with bits of teal. Seafoam green is exactly the color- and it is aptly named. So it is very different and worth adding to your collection!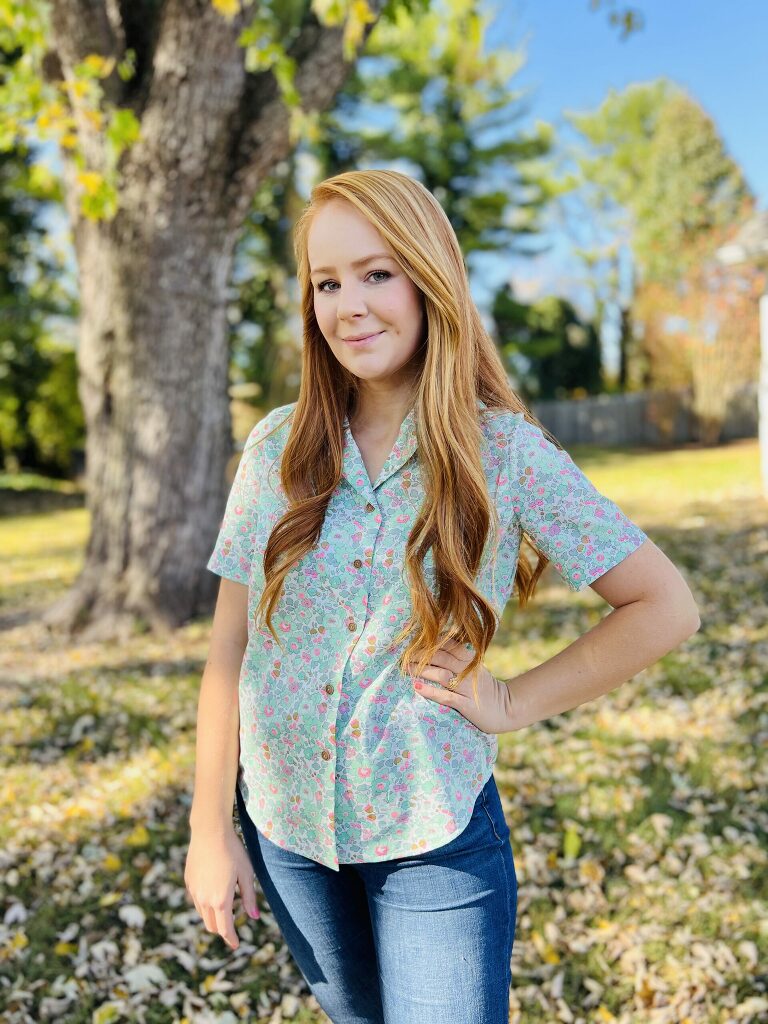 I want to at least mention the pattern that I used here- the Como Collar Shirt. This is my fourth shirt using this pattern, and I could not love it more. The pattern is straightforward, fits well, and is the best shirt to wear in warm weather. It comes with patterns for both men and women, and anyway, I've just been super impressed with it. You can find a copy of that here, if you are interested!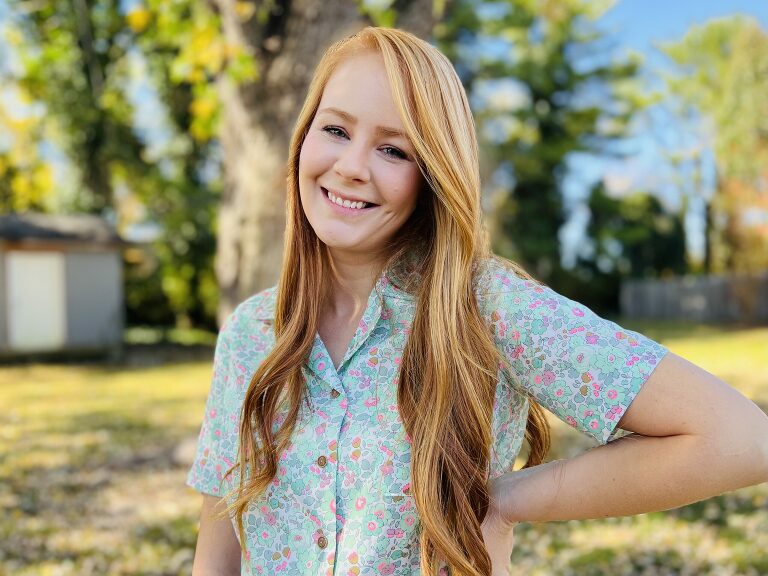 I also purchased my buttons for this shirt from Jones and Vandermeer. I buy all of my buttons from them! They always have something interesting and they are great quality. These are wood buttons with a golden glitter rim. I think they go so well with this fabric! I feel like the whole look has great vintage vibes, and I am here for it.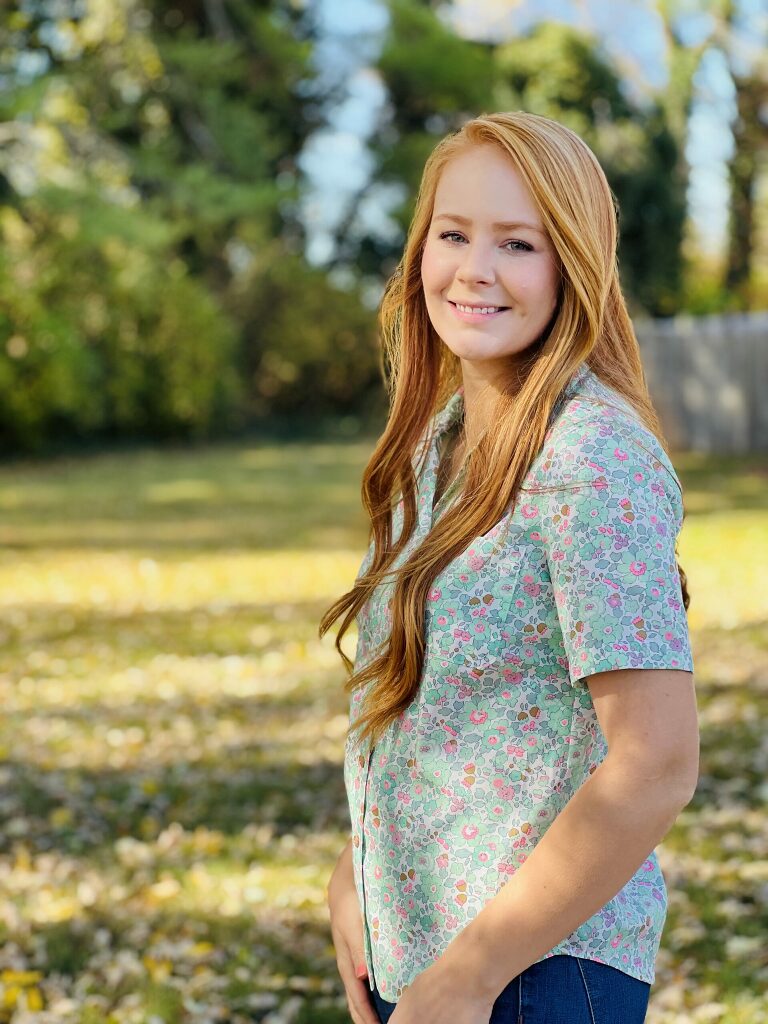 Jones and Vandermeer is a treasure trove of a shop. I can always find an interesting fabric or notion that I haven't seen anywhere else, and the prices are always unbeatable. You can get this Liberty fabric for only $36/meter which is an absolute steal! Many places in the US have raised their prices upward of $40 for a yard which is less fabric. You'll only find Betsy Seafoam Neon Pink at Jones and Vandermeer- go snatch some up before its gone! Those exclusives go fast.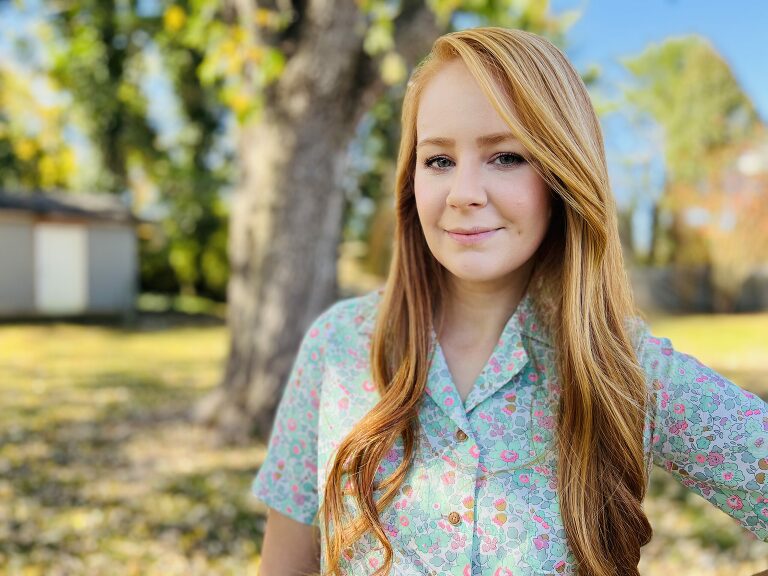 A big thanks to Jones and Vandermeer for sending me this fabric to work with. They didn't ask for a post or anything in return from me. Everything you read here is and will always be my honest opinion. Its easy for me to brag on my favorite little NYC shop though- I've been a loyal customer since 2013, and I will continue to shop there and support them as long as I sew.
-Meredith