On Monday evening I was asked to make a dress for a baby girl to match her sisters' dresses that I made last year. She needed it on their doorstep by Friday morning, so I rushed down to my studio space to see that I had just enough fabric left to squeeze out an itty bitty baby dress.
I already knew I loved the design, but there is something about making anything tiny sized (except candy bars) that makes them exponentially more precious and adorable. Who doesn't have screaming ovaries when walking past the baby section in Target, even if you are so not having a[nother] child???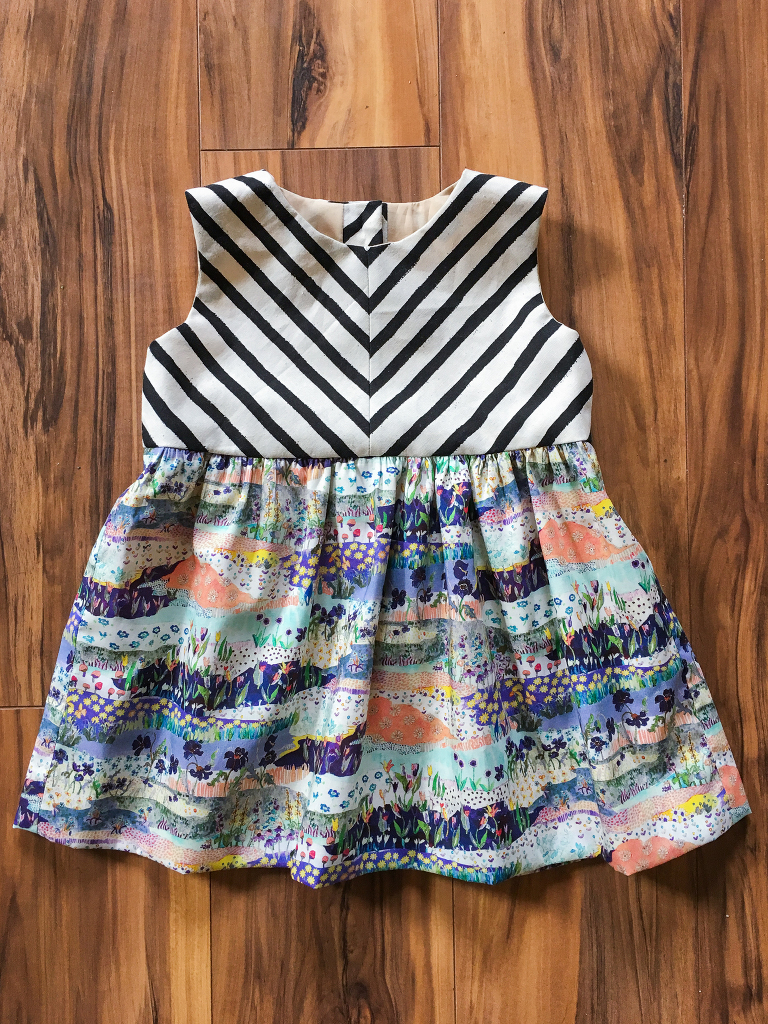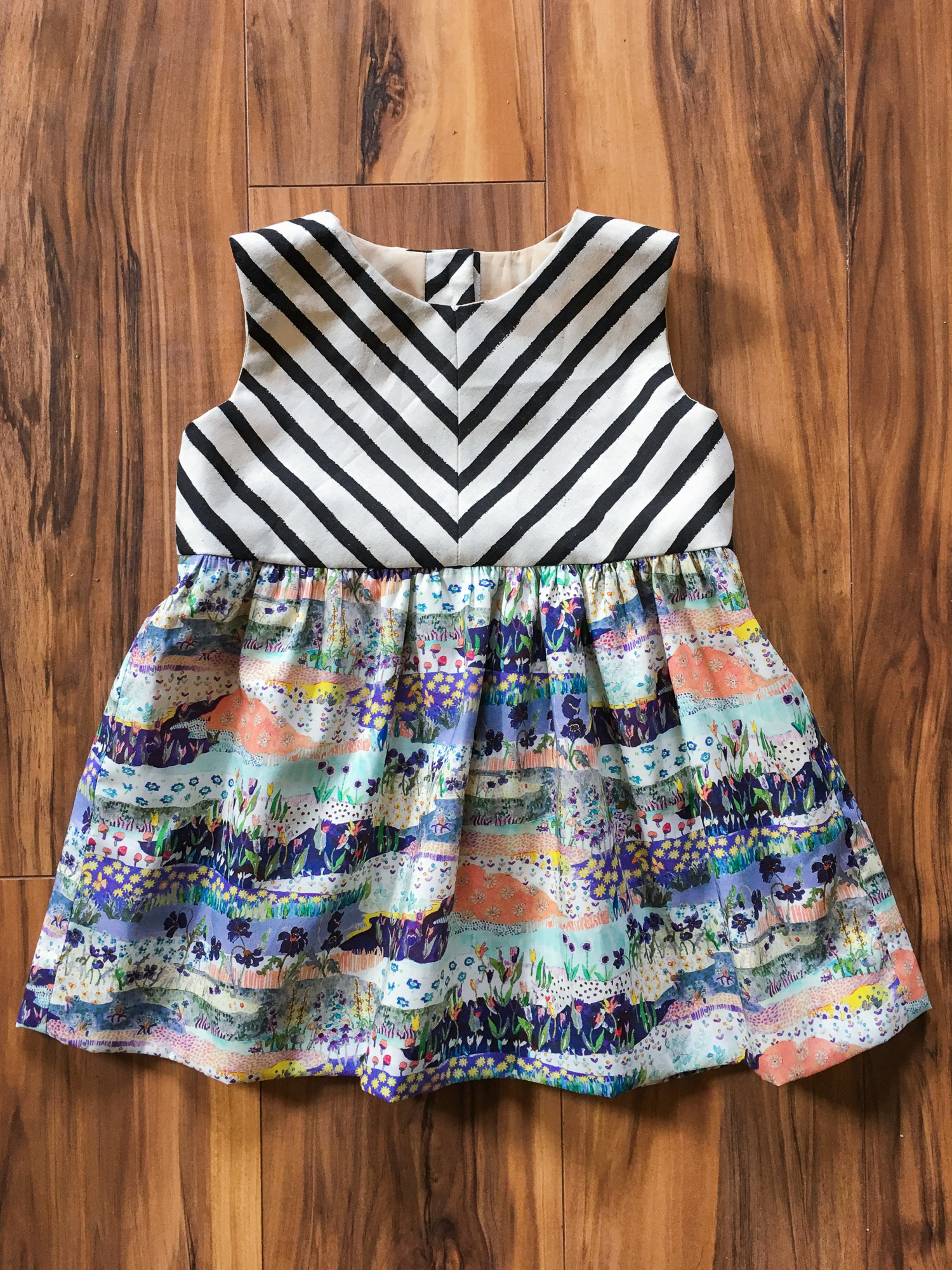 This dress is a classic fit and flare silhouette with a button closure in the back.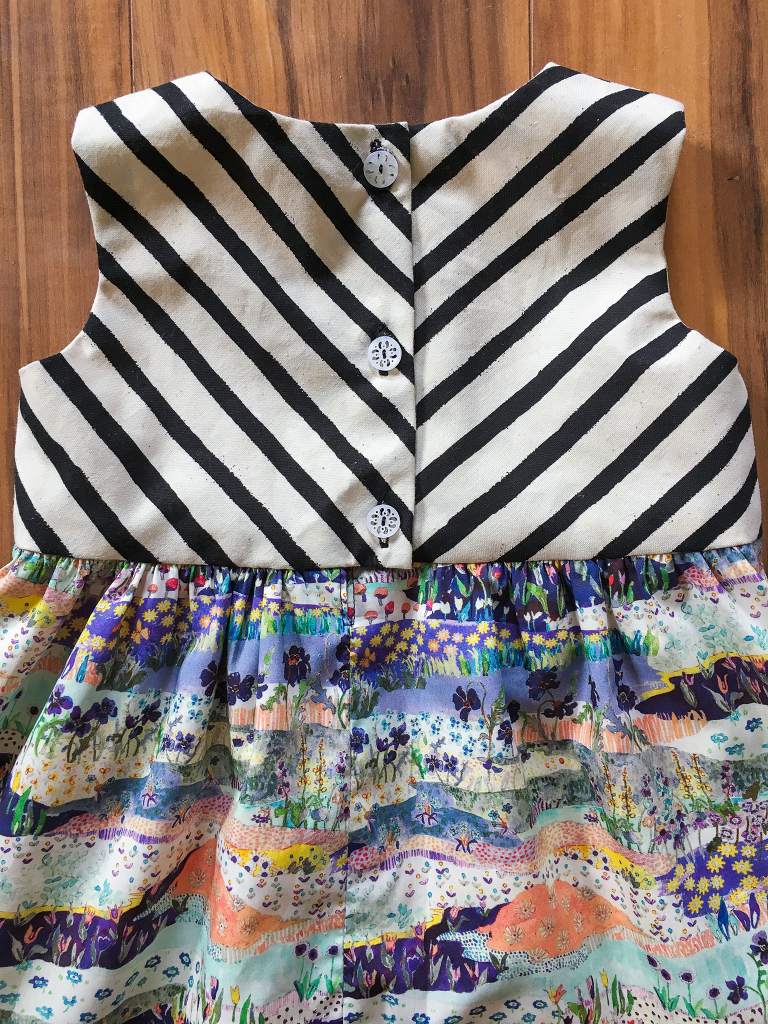 The top portion is a favorite Rifle Paper Co basic from the Wonderland collection. (if you know where I can get more, do tell!)
The skirt is a Liberty print from a few years back, and I just love it! The two pair together in perfect harmony and high contrast all at the same time. I really want a dress with the same fabrics.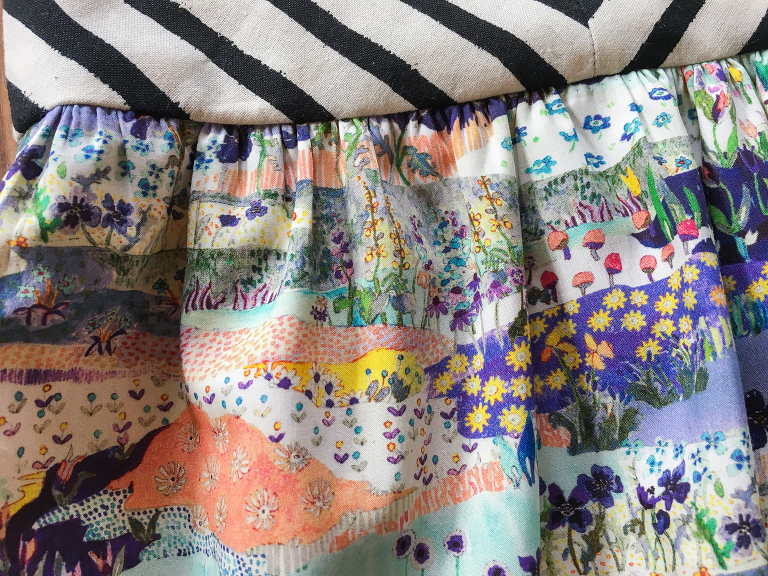 I always line dress bodices, and almost always the skirts too. Its no more work than finishing another way, but it is infinitely more clean and professional. I use a high quality voile from Free Spirit that they are no longer making (sob), and I would just note here that one should never skimp on the quality of lining fabric. It has the power to add greatly to the quality of your garment or, adversely, totally ruin it.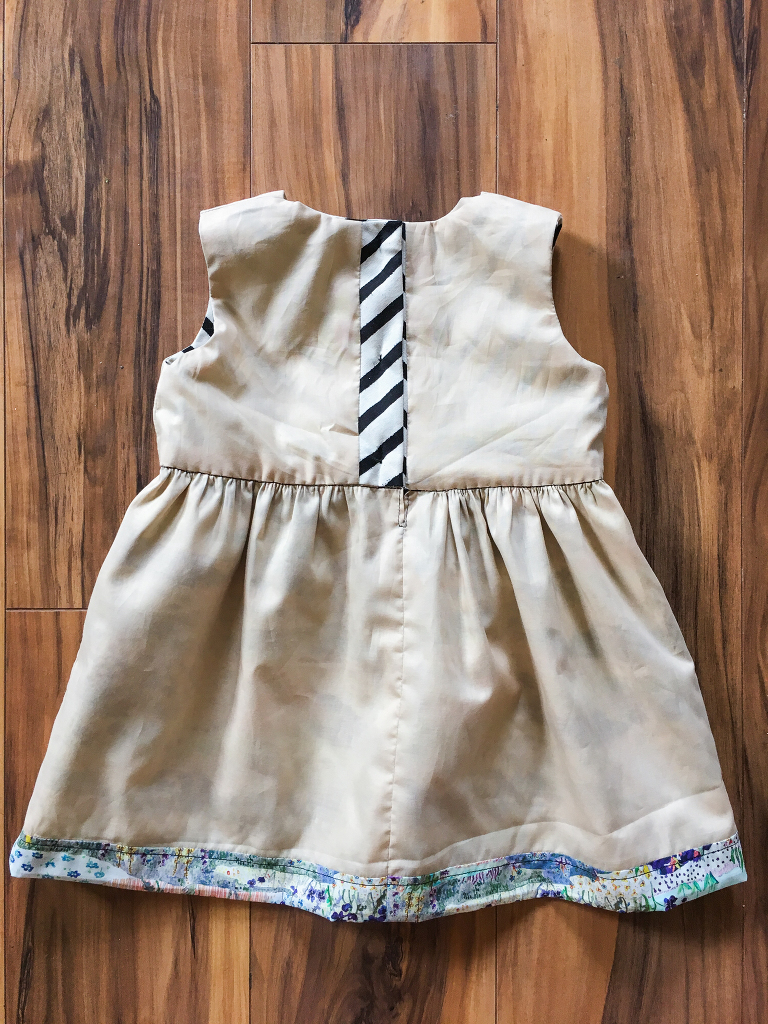 It seems I always forget to post what the insides of my dresses look like, and I remembered this time around, so I want to share. If you are not familiar with lining, you cut virtually a copy of your exterior in a fabric suitable for lining and attach it at the appropriate time.
For me, the basic recipe is 1. sew bodice shoulders and sides on both exterior and lining fabrics 2. sew those together at back center seam, then neckline, then armholes 3. sew skirt exterior and linings at sides 4. sew lining and exterior at bottom seam (skirt lining is generally an inch shorter so I can fold some of the exterior to the inside) 5. sew back center skirt seam right sides together, then fold in half so exterior is in place and lining is on the inside and press 6. gather skirt and attach to exterior bodice 7. hand stitch the lining bodice to the skirt with a blind stitch.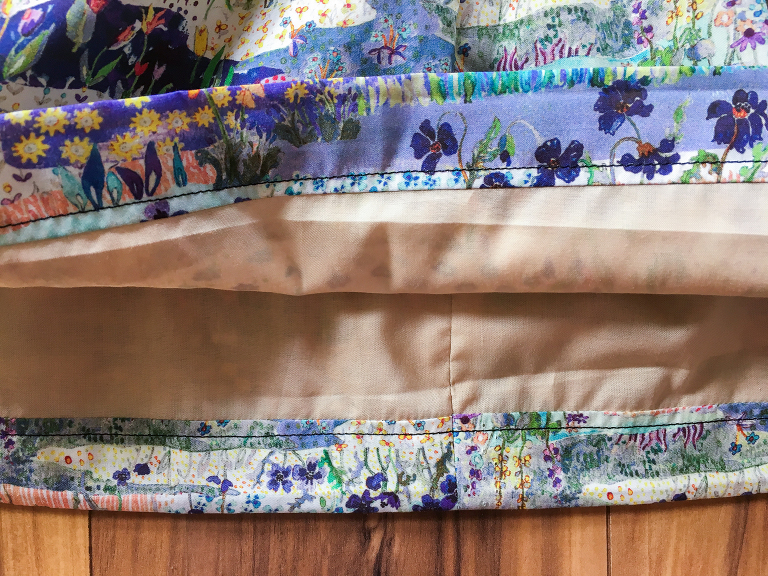 Would you like to see a video of my method? Perhaps I can cook something up to post on Facebook. I don't ever consult youtube or videos of any kind because I am a hardcore I-will-read-a-ten-page-article-before-I-will-watch-a-30 second-video person, so I would probably post a tutorial here as well for those of you who are like me. Let me know if there is interest in that.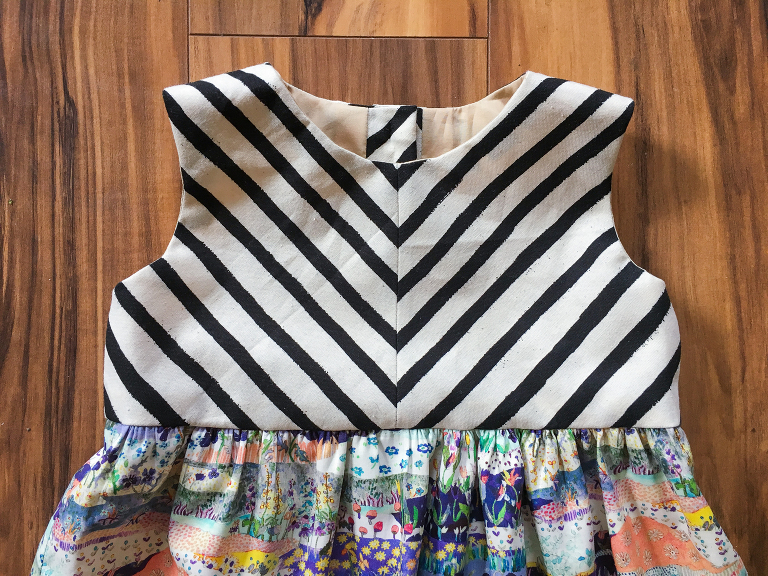 Well that's all I have on the cutest little thing I have ever made. If you have never sewn clothing, but are interested, I highly recommend starting with clothes for tiny people. They use less fabric, are completely adorable, and children tend to be less shapely than grown women. Its a great way to get your feet wet, and also just to get excited that you can totally make your own clothes!
I started out on Oliver + S patterns and I can't think of a better way to go than that. Unlike so many other companies out there, Liesl only puts out solid, quality work, and she teaches you something with every pattern. Its really the way to go! I'm happy to recommend some patterns to you if you need any help with that.
-Meredith