I've been on a bit of quilt kick lately. Most of the work has been commissioned work, and typically when I do a lot of one thing, I need to cleanse my palette with something else like needlework or garment sewing or something different. That's not been the case this time around! No, last week I found myself reaching for a bundle of Savernake Road by Monika Forsberg which is a part of the first "chapter" of Anna Maria's Conservatory collective. Its such an interesting collection with blunt and bold motifs; its one that caught my eye right away and caused me to follow Monika's illustrative work. Her style is totally unique and fun!
This quilt was inspired by a rug I came across at Anthropologie. I was struck by its simple but bold style, and I loved the idea of using black lines almost like fence posts to break up a garden of prints.
The black really elevates the colors in the prints and makes them pop on a new level.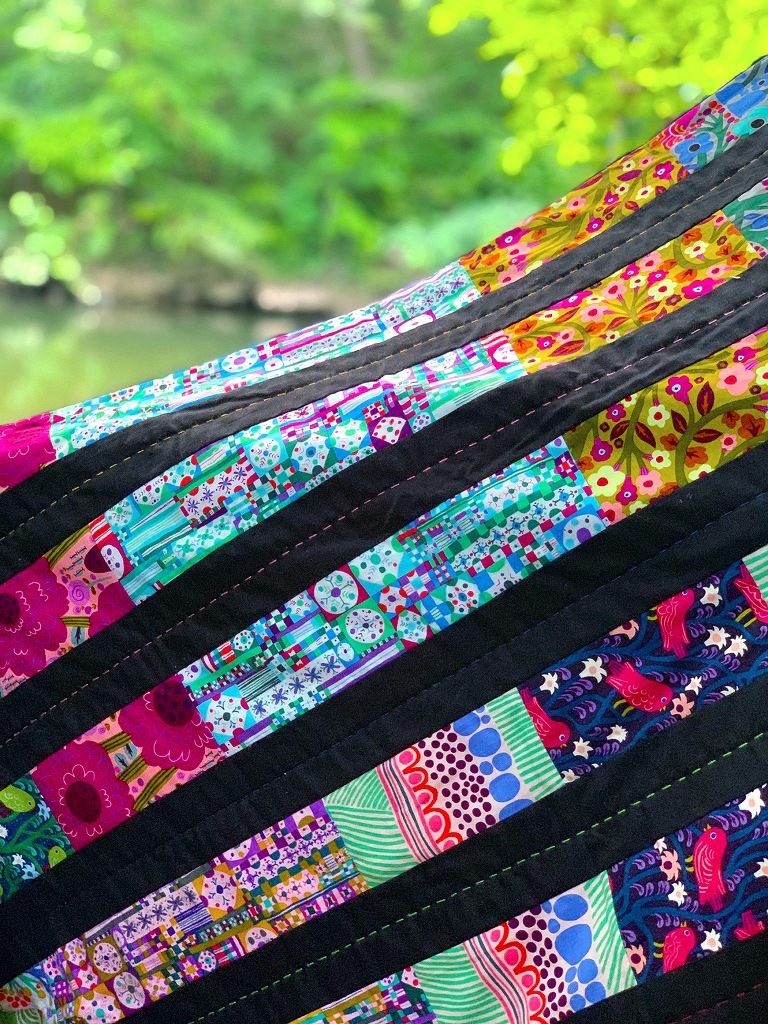 I had planned to add more quilting, but after adding the colors on the black sections, the quilt felt done. I generally quilt until a quilt feels complete- and that's different on every quilt.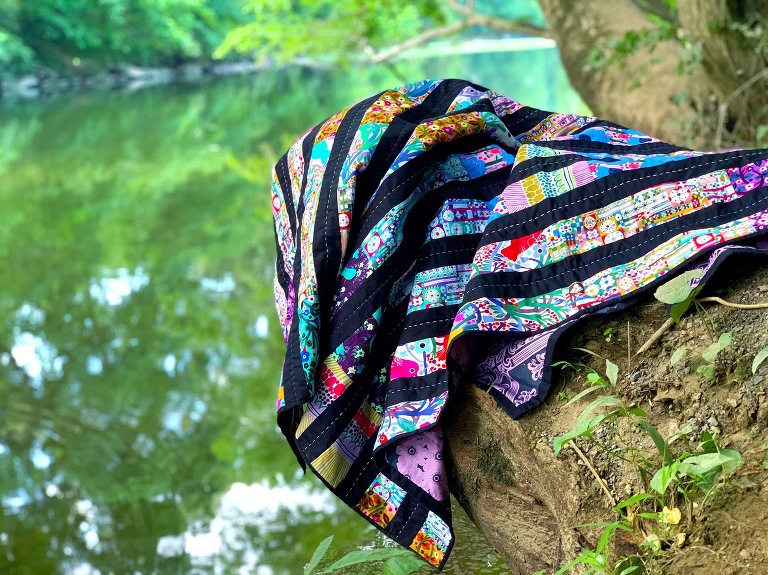 Actually, I had planned a second phase to this quilt. I wanted to echo the climbing branches, leaves, and birds. I cut and pinned everything down- it was a larger than life nod to Monika's motifs. I had begun stitching them atop the quilt, but I was seriously questioning my design choices. My husband has a really good eye for these things, and since just the day before he had expressed his love for this particular quilt, I went to him for some perspective. He felt like the quilt was already done and where it needed to be with the quilting, and the extra appliqué was more of a distraction to the piece than anything else. I wasn't even a little disappointed because its really about creating a polished piece for me than carrying out every single idea. I feel like looking at work critically and being willing to change direction is a healthy thing that elevates a work. This is something that I learned in my creative writing classes in college- my professor expressed to each of us that having to go back and edit a work is a thing of beauty, and its a chance for a work to really blossom because often the first ideas we put down are rough around the edges and are not expressed as beautifully as they could be with fresh eyes and some editing.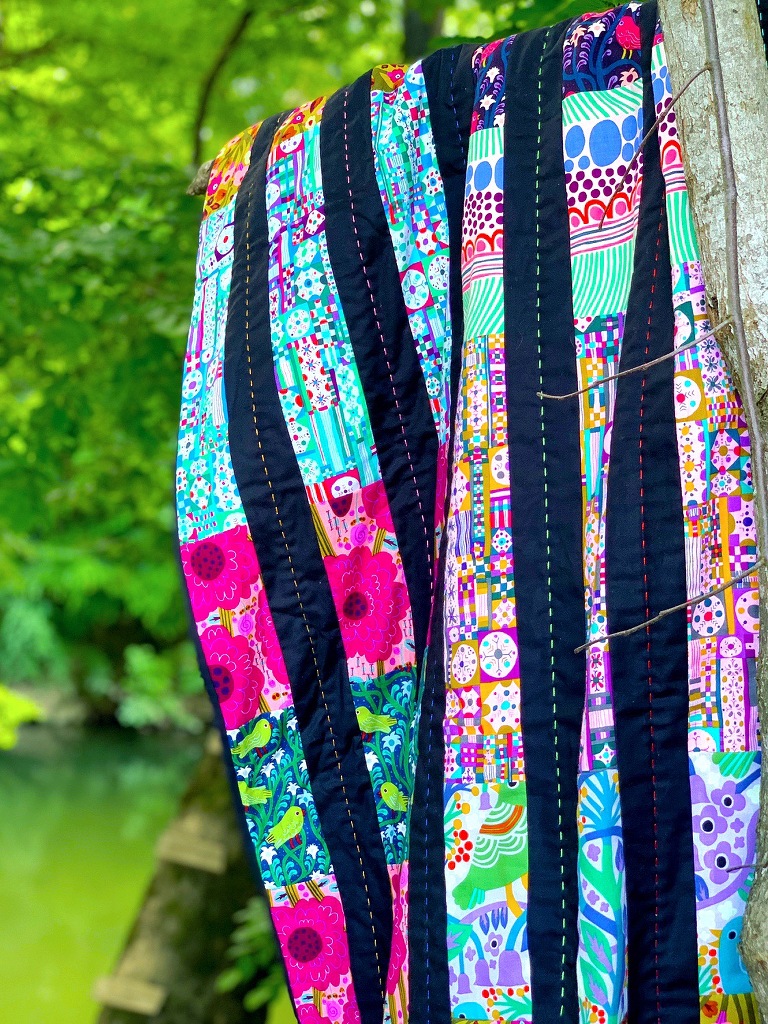 I love the back of this quilt. The print is from Anna Maria's LouLouThi collection which came out in 2012, I think. So this print has been sitting on my shelf awaiting the perfect quilt top for that long! I can't imagine a better pairing, so no regrets on hanging onto it! I actually had to sew two pieces together, but I attempted to pattern match as well as I could, so I don't think its obvious that its made from two pieces! Can you see the seam?
Its a great throw size!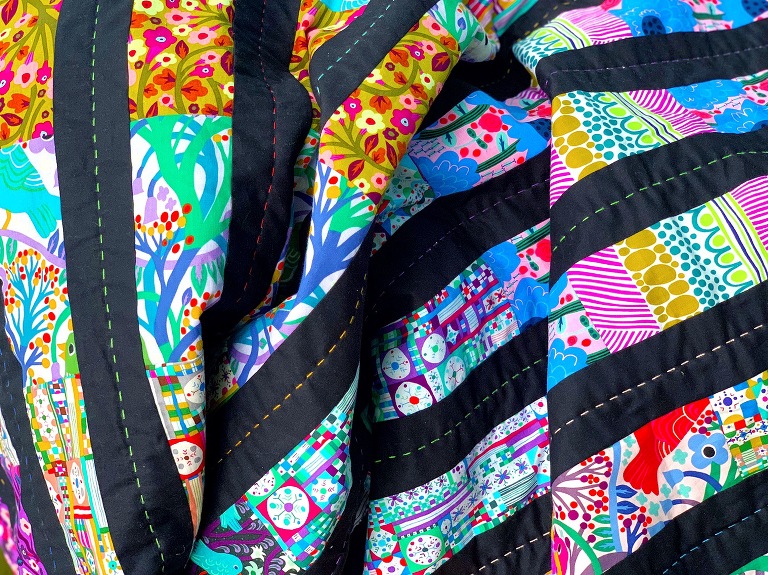 I just love the handquilting! Those stitches add so much detail and POP to an already eyecatching work, and I'm just smitten.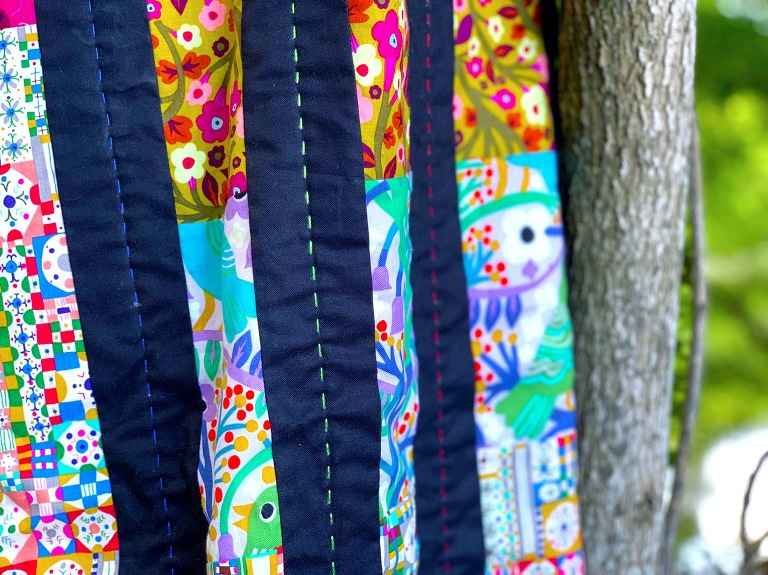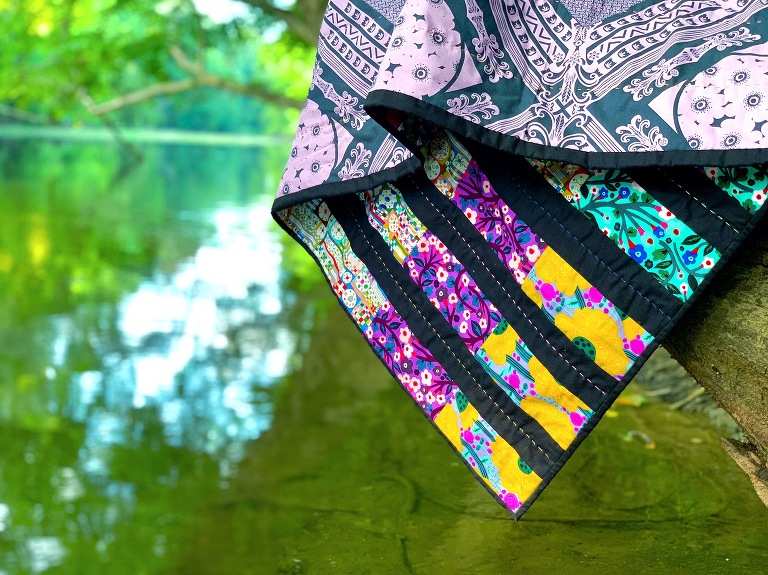 I've had a busier than usual season of commissioned work, which I'm enormously grateful for, but it has left things a little quiet on here and I'm sorry about that! I've teamed up with one of my favorite shops for a project that I'm hoping to show you on Friday.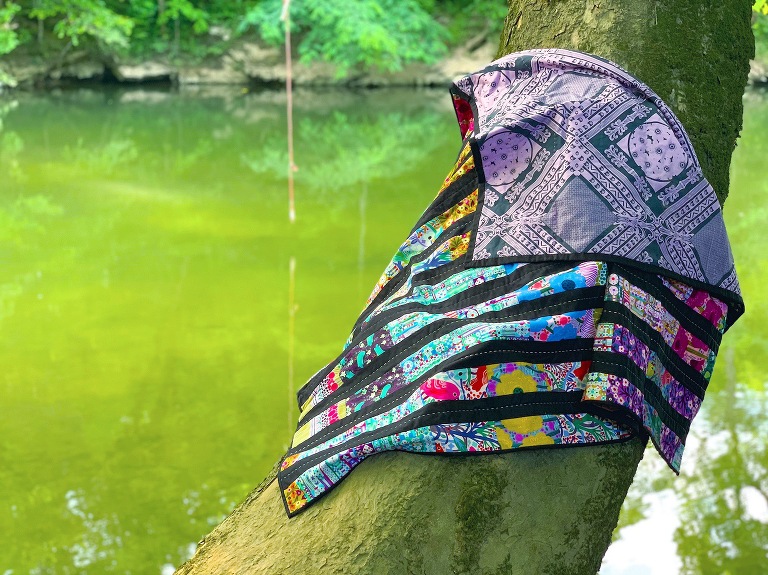 I'll meet you back here then!
-Meredith