Did anyone wonder what happened to me? I have spent every spare moment working on a commissioned queen size quilt for one of my most favorite clients! She had a vision of a bold, Anthro-esque quilt. We went back and forth on the fabrics and decided on our palette. She has excellent taste!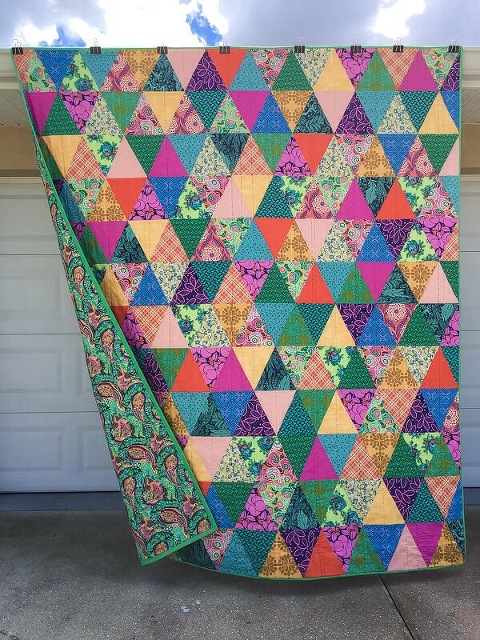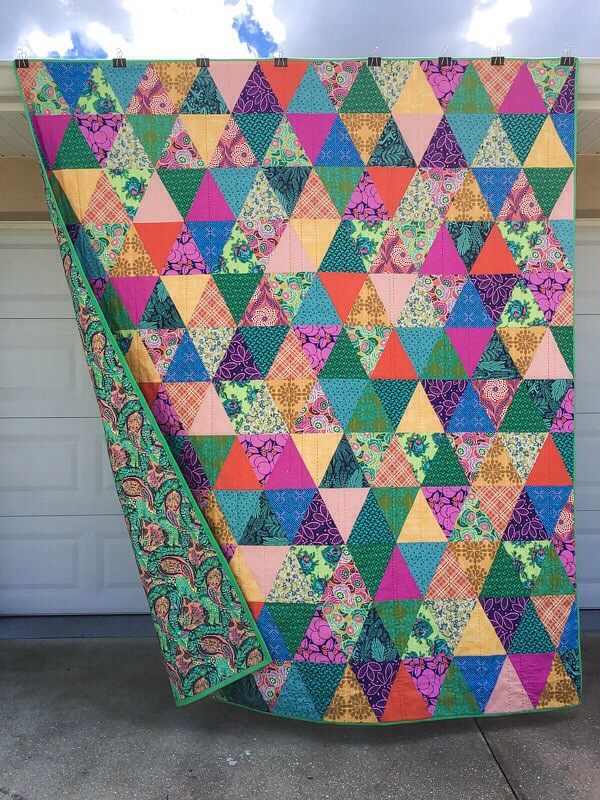 The quilt is made up of large triangles (9″ unfinished height and width). Its been requested, so I'll be doing a tutorial on how to make a triangle quilt without any template or special ruler very soon!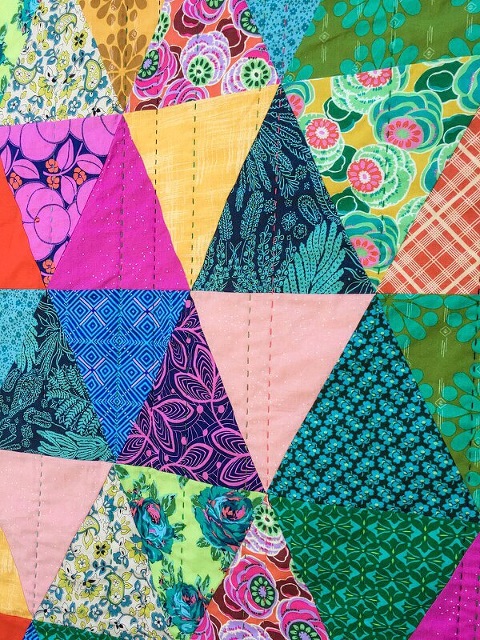 The top came together with ease in a short amount of time. The bulk of the time spent on this quilt was in the quilting. You guys know I quilt practically everything by hand, and even though I like to think I'm fairly proficient, it's certainly a slow craft. I spent no less than 40 hours on the quilting alone, and it was worth every second! I LOVE the look of large handmade stitches. The texture is so great.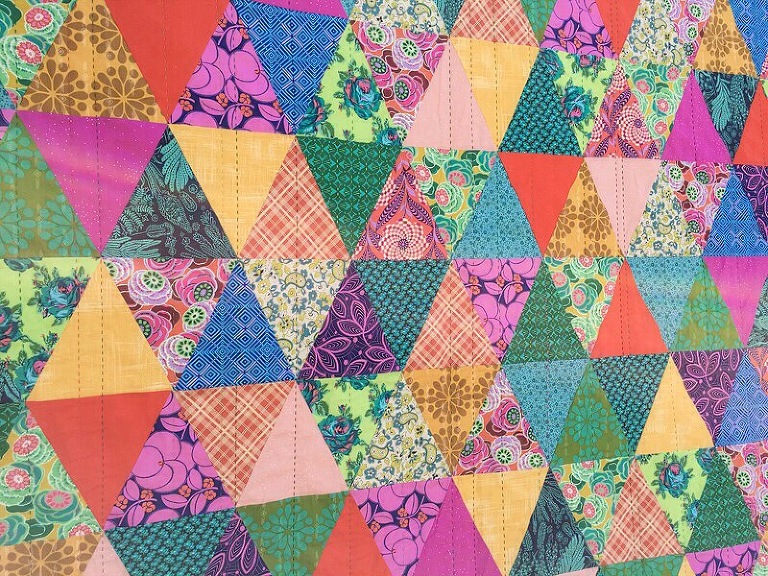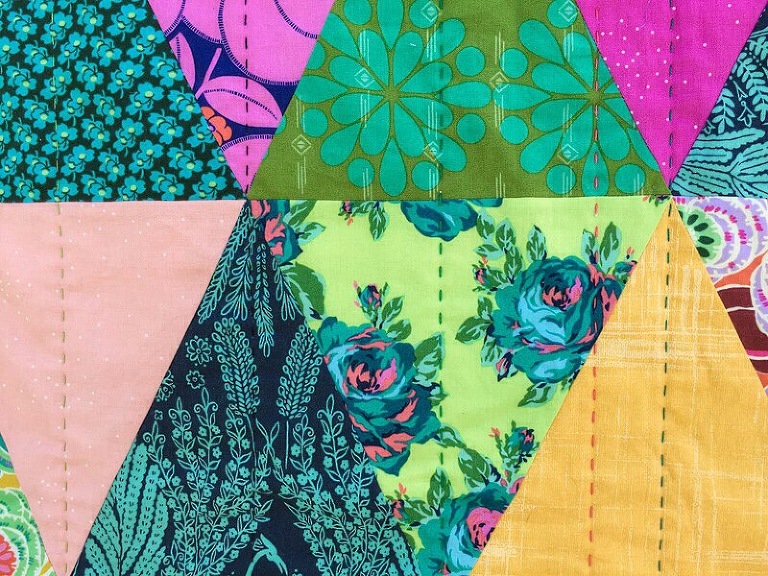 I love when a client who doesn't sew comes to me for something custom. They often have such a great vision unadulterated by the who's who in the designer world, and it's so refreshing. Yes, I only use designer fabrics from quality sources but what I mean is I get the chance to work in color, and I loved discovering how perfectly Alison Glass, Amy Butler, Denyse Schmidt, and Cotton + Steel play together. It's seems like such a natural union in this vibrant quilt.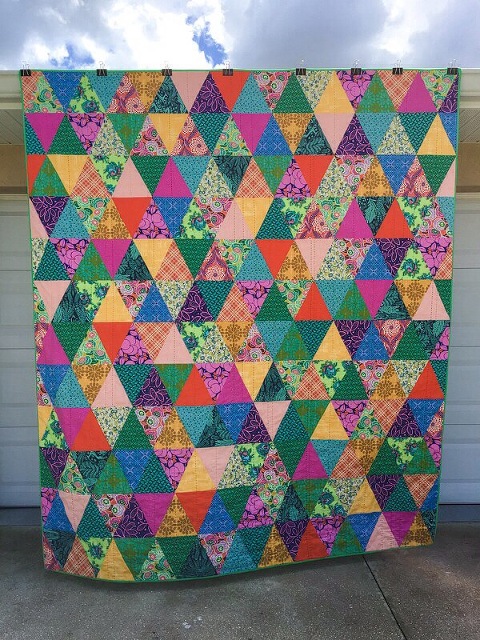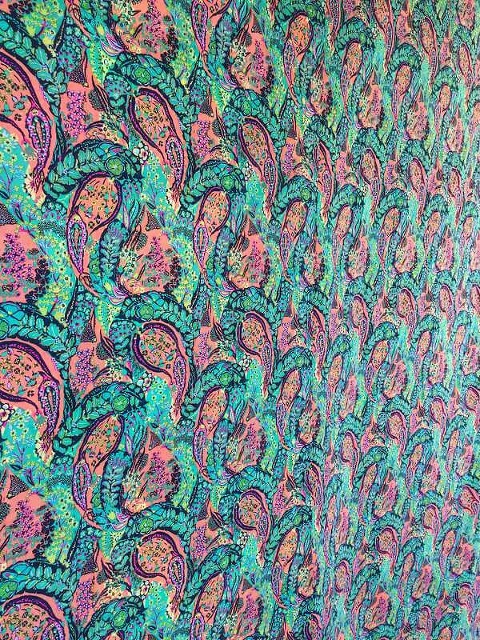 I hope this post finds you well! What have you been working on since the summer has ended?
-Meredith