If you follow me on Instagram (thefooshe) you know this post is beyond overdue. I used the Shift quilt pattern (written by Alison Glass and I) to make a queen size quilt for my sister out of Anna Maria and Julia Horner's fabrics.

I backed it in one of my all time favorite AMH prints, Overachiever.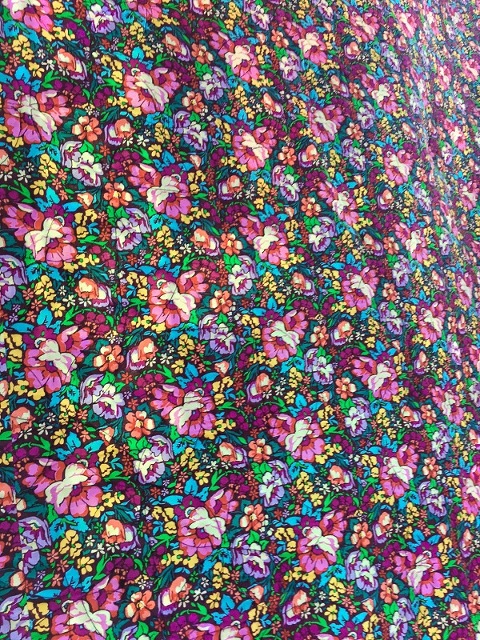 I love the simple design of this quilt. The color options allow so much freedom in the look of the quilt. You can use two colors or a large variety like you see here. Each interpretation looks so different, which is cool because even using a pattern you can care something unique.
The other awesome thing about this pattern? While the design looks complex, this quilt comes together surprisingly fast. 

This gorgeous quilting was done by my friend, Sarah Russett.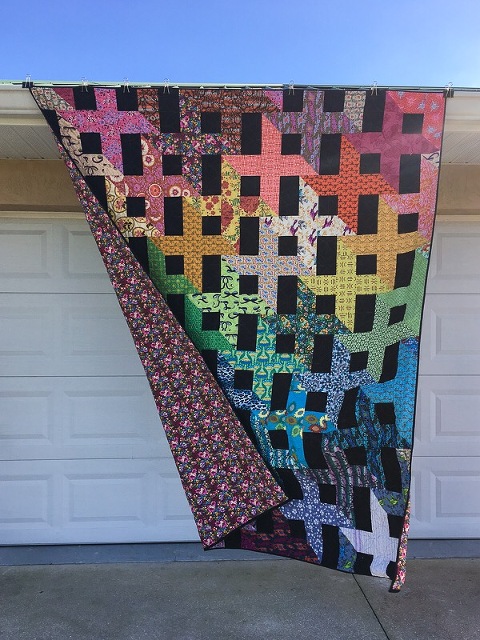 One week from now, Monday, I'll be introducing the Shift-a-long. I'll be walking you through the planning, design, and execution of your very own Shift quilt. We will have a round up of finished tops at the end of November and there will be prizes!! 
I really hope you will join me. I'll be showing you a variety of designs that I hope will inspire you. If you don't have the pattern you can find it at Jones & Vandermeer. If you prefer a PDF copy you can purchase that right through Alison Glass. 
Thanks for dropping by! I'm so excited to get started!
-Meredith