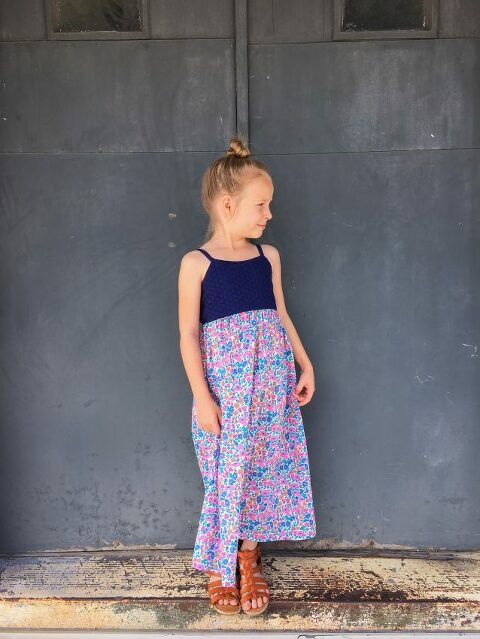 I believe I made this dress on Easter, but I'm just now getting it on here to chat about. I feel like this year, I've had a great need to make super practical pieces for the wardrobe whether its something for me or the kids. It can still be trendy and fun, but practicality seems to be the underlying theme. One such way I found I can make Liberty's florals perfect for everyday is by pairing them with a good basic. I often wear a Liberty top with jeans or chino shorts, and have a great balance. When I drafted up this dress for Layla, I wanted it to be timeless and feminine, and be able to be dressed up or down.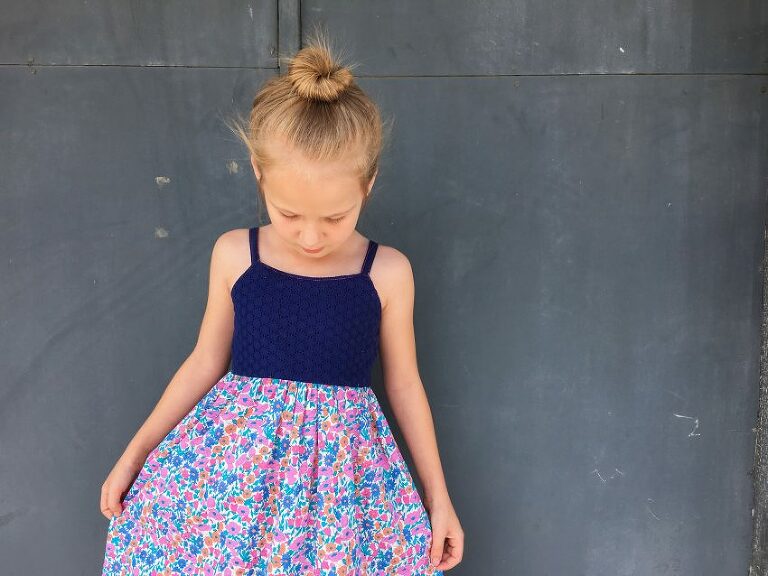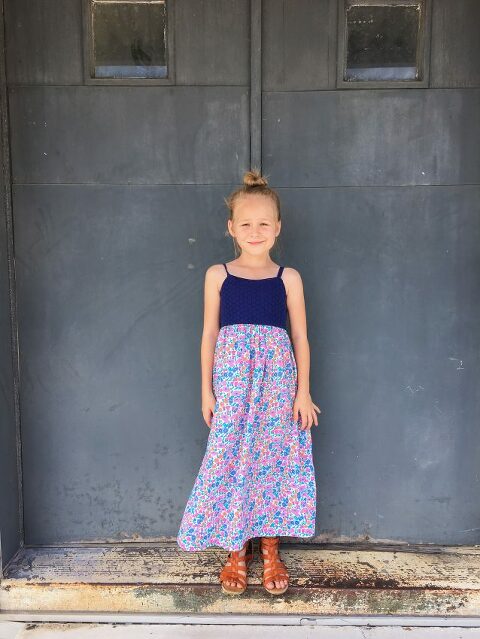 Cue the navy eyelet.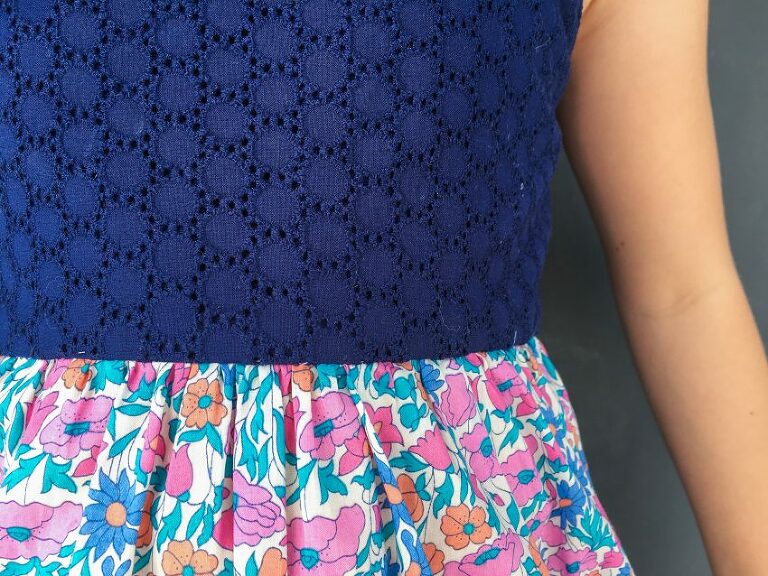 Its perfect for Liberty. Perfect.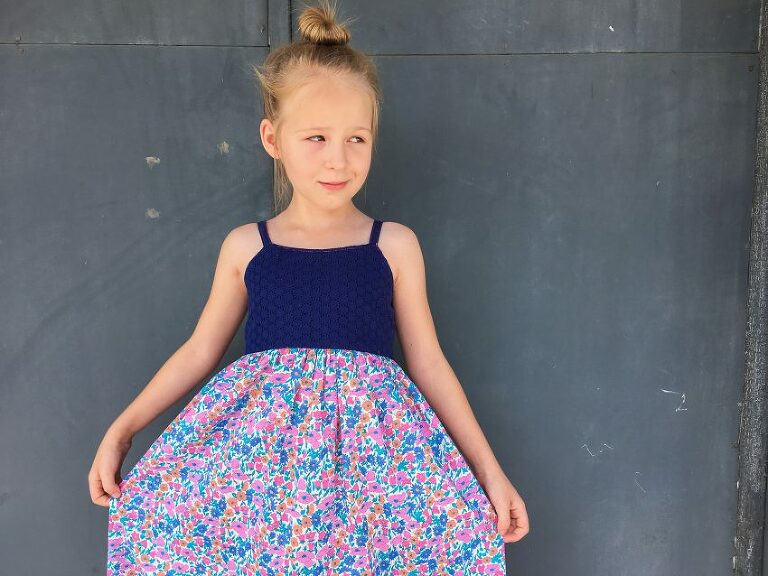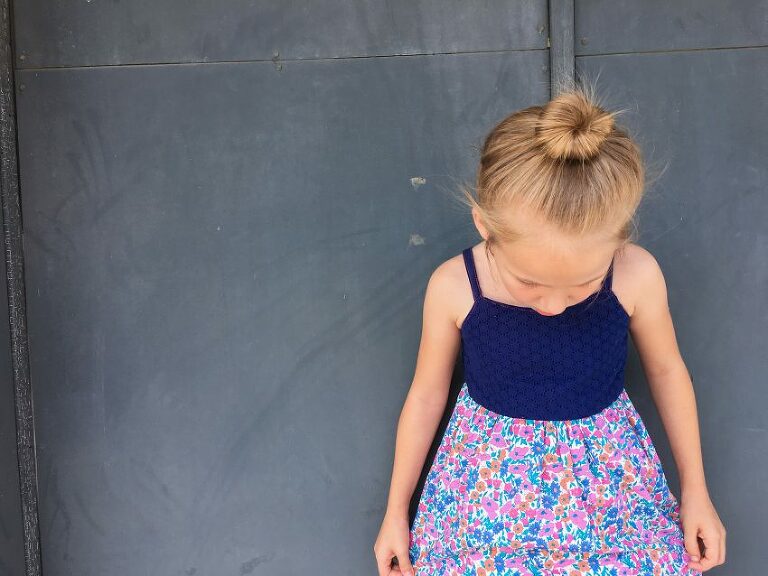 It creates the perfect balance of plain and print without being boring. I'm planning to incorporate a lot more eyelet and other solid-yet-interesting fabrics into my (and the kids') wardrobe in an effort to bolster the selection of basics.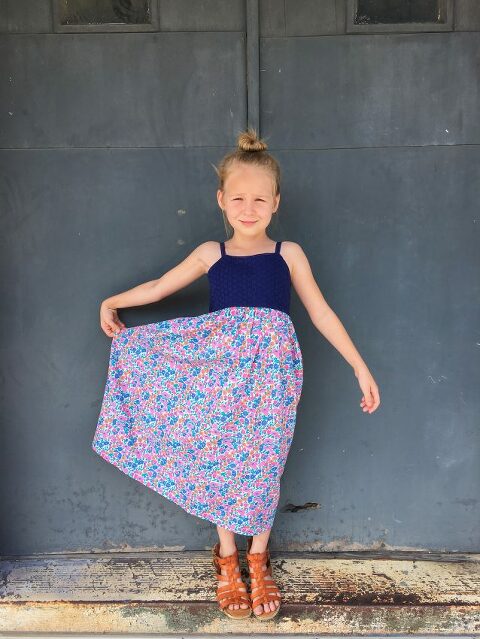 Also, it epitomizes summer, right? I think that the eyelet and lawn are a match made in fabric heaven.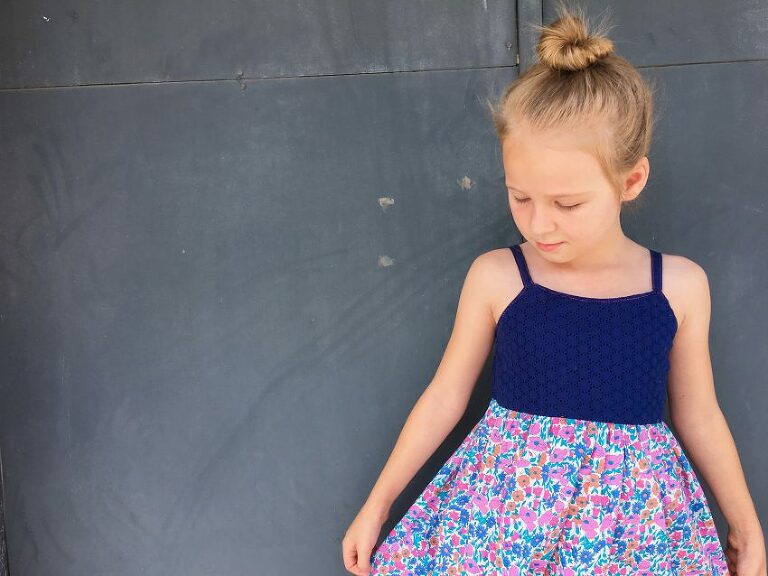 This little maxi dress was self drafted based on Layla's measurements. The back is elasticized at the top and waistline.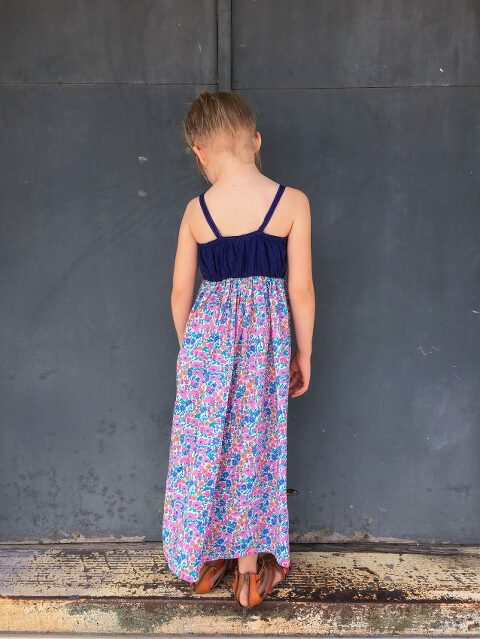 She loves it. I think she likes that she can play in it and just as easily wear it to church. I need to make her more like this. She wears this maxi dress all the time.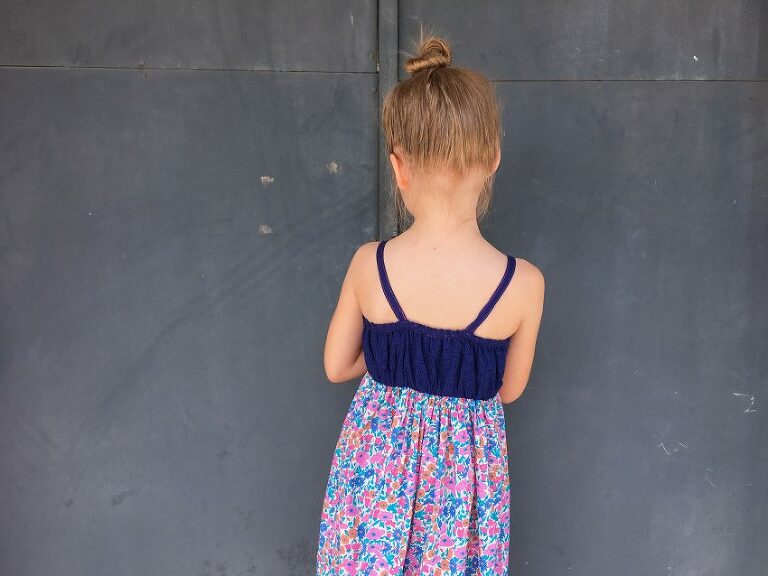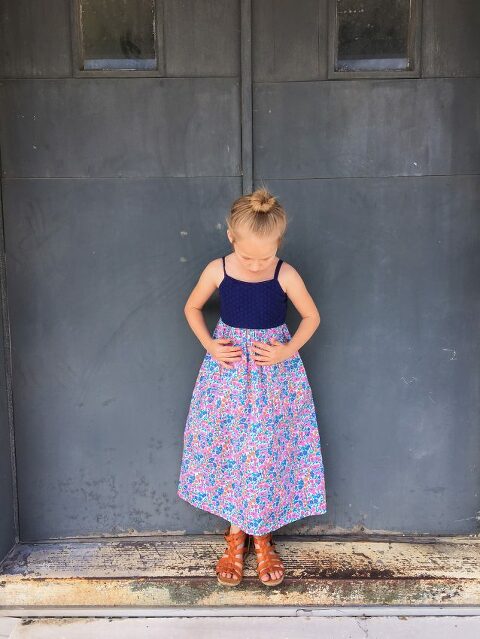 I picked up this navy eyelet at JoAnn's earlier this year, and the Liberty (Poppy and Daisy) can be found here and here.
Tomorrow I'm showing you my Seamwork Veronica Dress. I have lots to say about this great pattern, so join me here then!
-Meredith