I thought today would be as good as any to showcase my Ogden cami's. I have been making them almost daily, and most days I have made two or three. I've already show you a couple here and here, and today I'll show some more. Its just such a good pattern that yields a great wardrobe staple. I can't recommend it highly enough.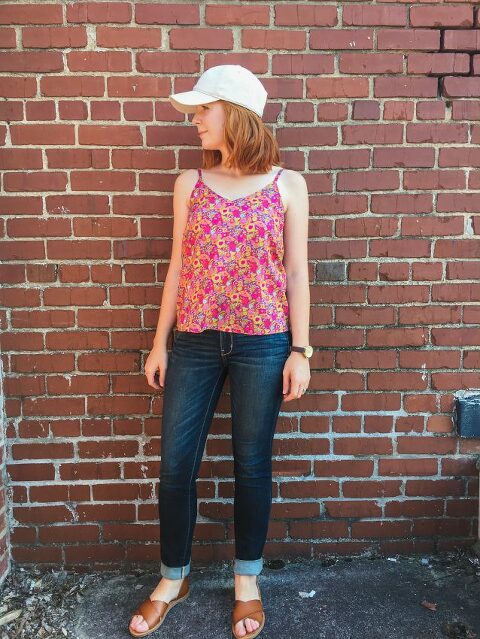 First up is the first one I made in some of Alison Glass's brand new Adorn lawn. It comes out next month, I believe, and it is just glorious to work with. Magic, I tell you.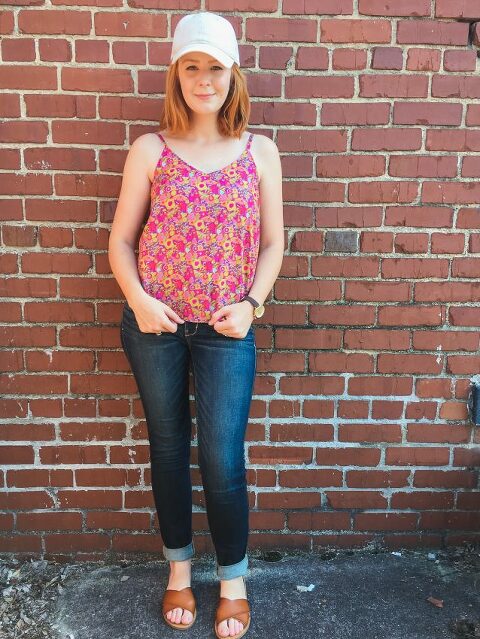 The print is the perfect scale, and the fabric has the most beautiful hand. Its soft, and light, and supple.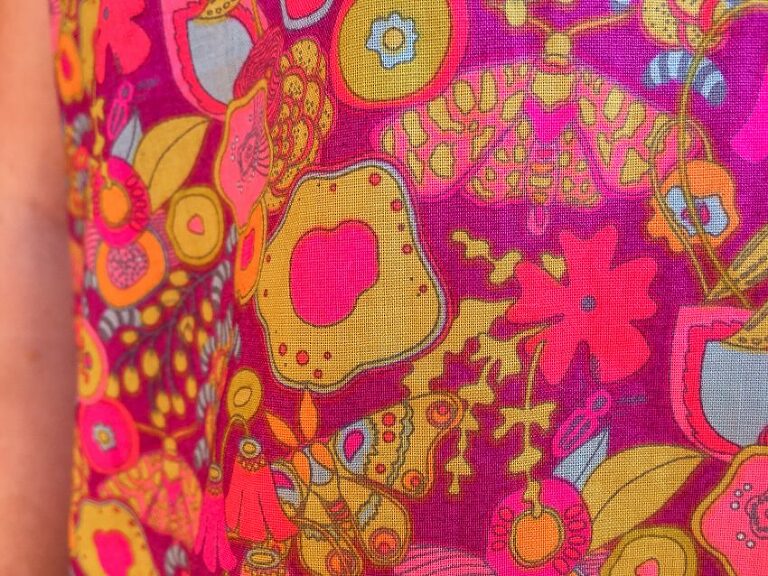 This Ogden is the only one I've made following the original pattern (except that I used French seams). I think its great paired with jeans, or dressed up with a pencil skirt. Its loose and flowy, and on point as far as trendy silhouettes go.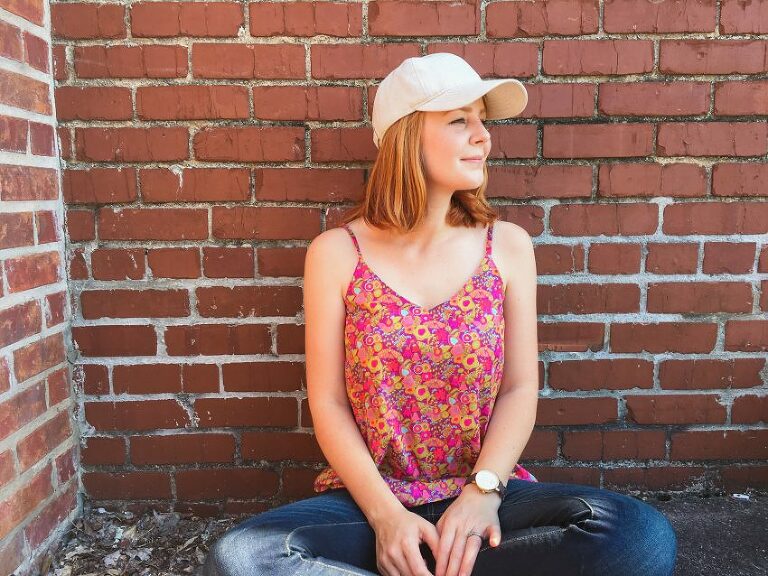 As with all of the Ogden's I've made (and all the things I ever make that require a lining), I used my go to Free Spirit solid voile in toast. Its a nude color, and it is the most perfect lining fabric ever created. I hope and pray Free Spirit never ever stops manufacturing it or I will be lost.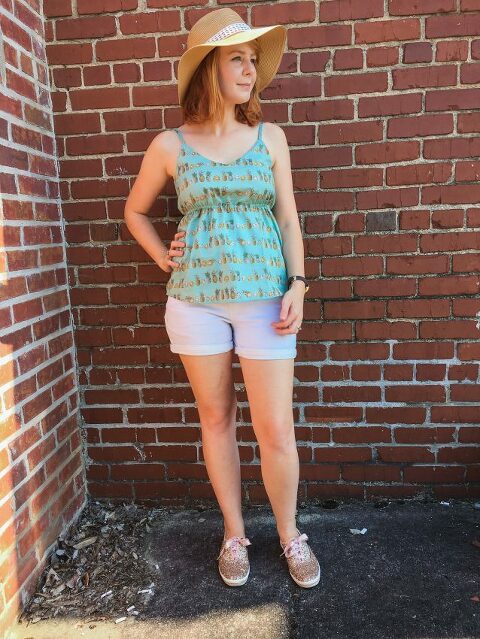 Next up is this awesome pineapple lawn from Hokkah (from Jones & Vandermeer). This one got the elastic-under-the-bust treatment, and I just love it!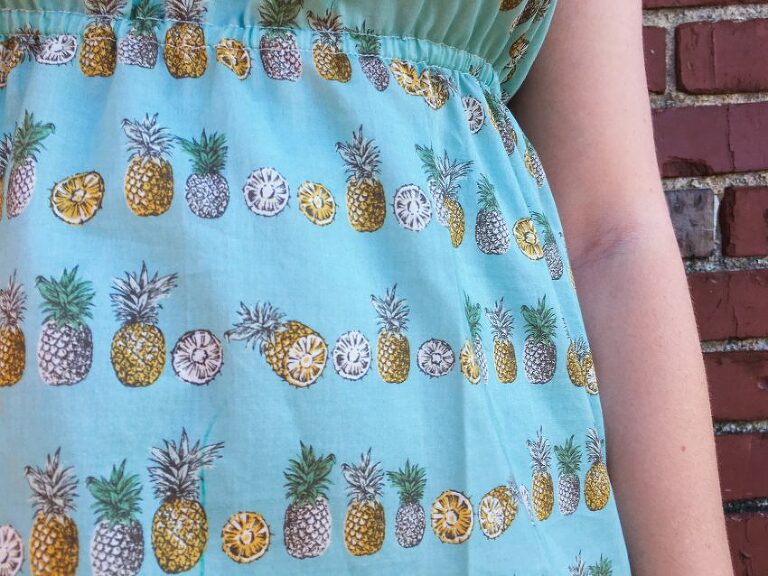 The print is fun because pineapples are always fun, and because its lawn, its light and perfect for summer.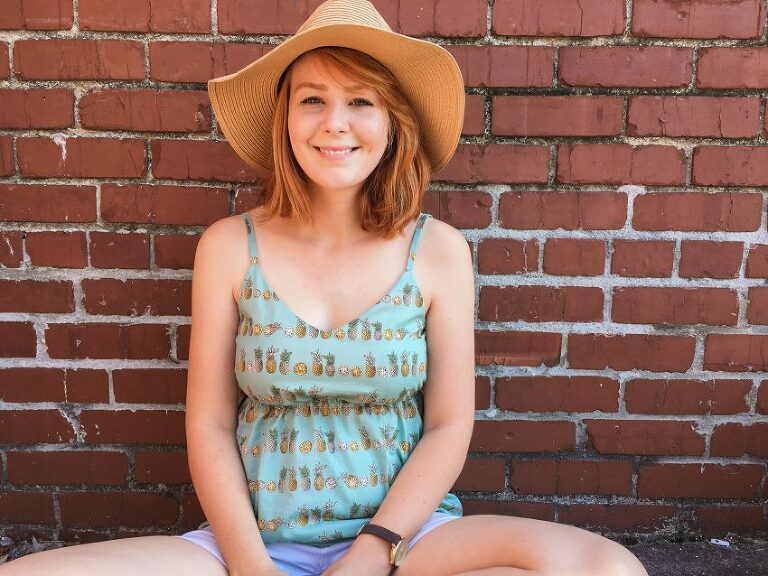 I'm completely head over heels in love with this next Ogden. Don't tell the rest, but I think I love it most.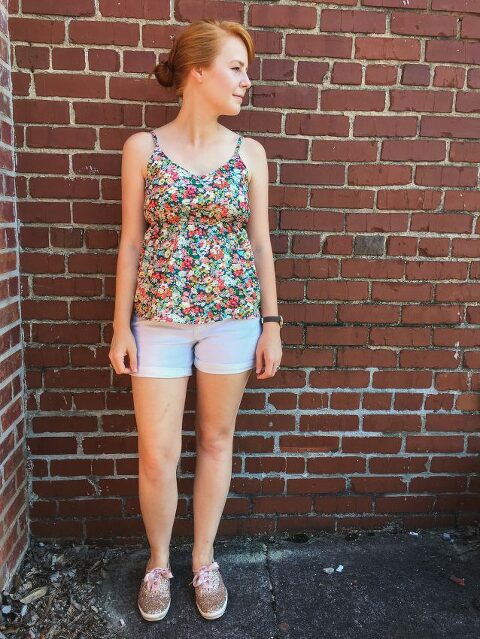 This incredibly beautiful print is Thorpe C, which I would love to have some more of. Its Liberty lawn and I purchased it from DuckaDilly.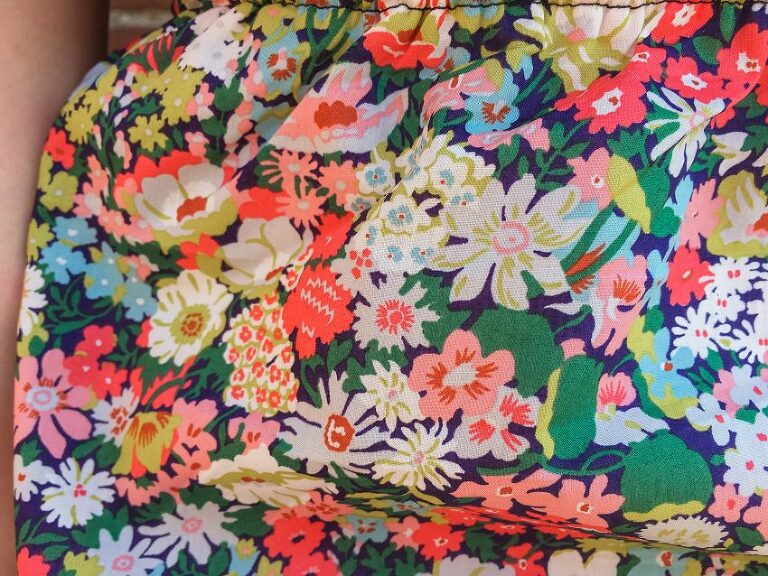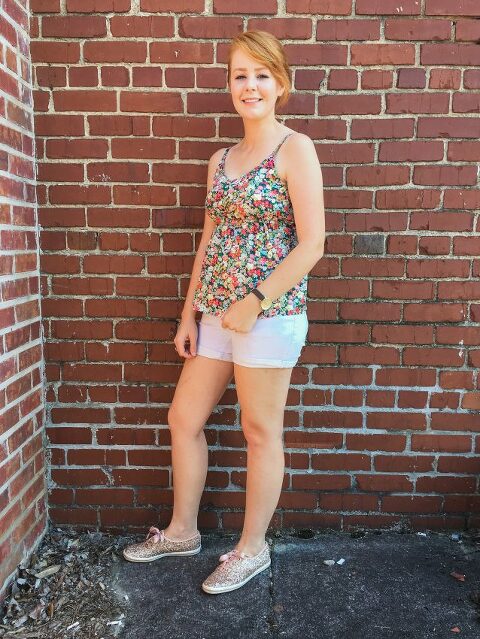 Again, this version has elastic, which I think is super flattering and feminine. I've worn it a couple times in a single week, and I love it plain, or paired with a cardigan.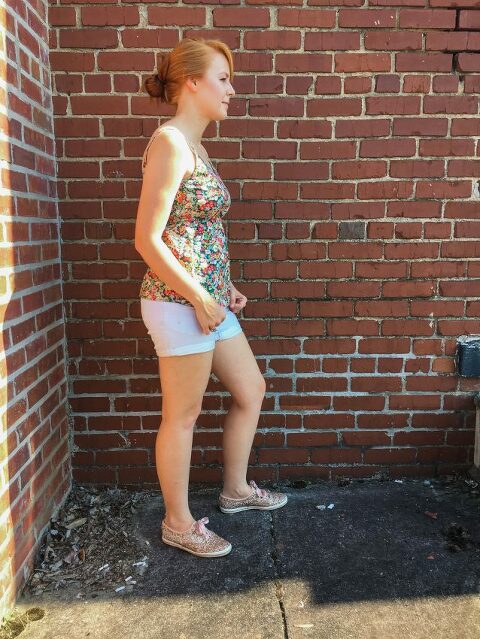 The fourth version is awesome because its rayon and made with Rifle Paper Co fabric, but also because I was able to squeeze this cami out of leftovers from a dress I made. I had two yards of this fabric, and the dress pattern required 2 3/8. I got the dress and the cami from the two! Woo hoo! I felt like a garment boss.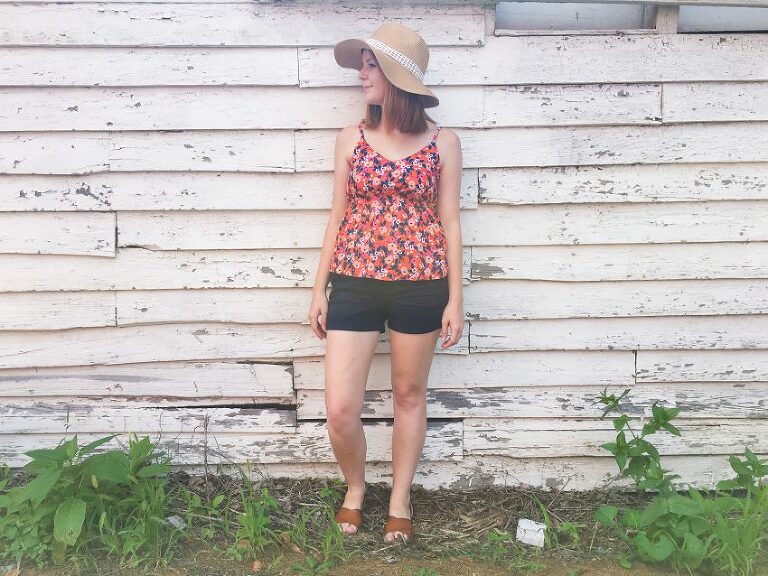 Yes, I just said boss.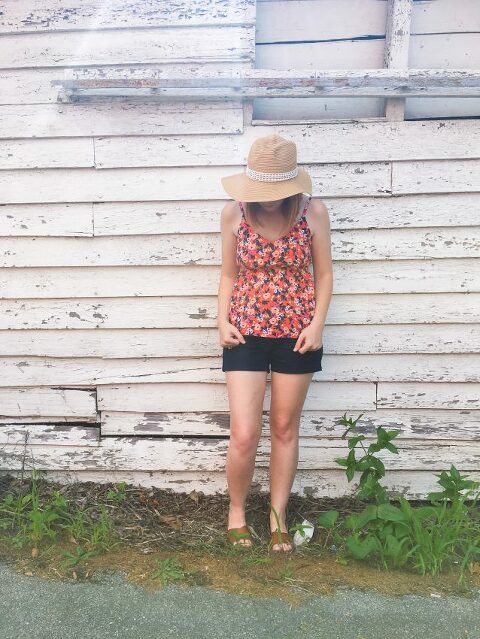 This cami is so light and I love how it drapes. I don't know if you have used any Cotton + Steel rayon, but every time I do, I'm just blown away by it. Its far superior to any rayon I've sewn with. My single complaint is that it only comes in a 44″ width rather than a standard 54-60″. If you have a chance to sew with any of their rayon, I highly recommend it. I generally buy mine from Hawthorne Threads.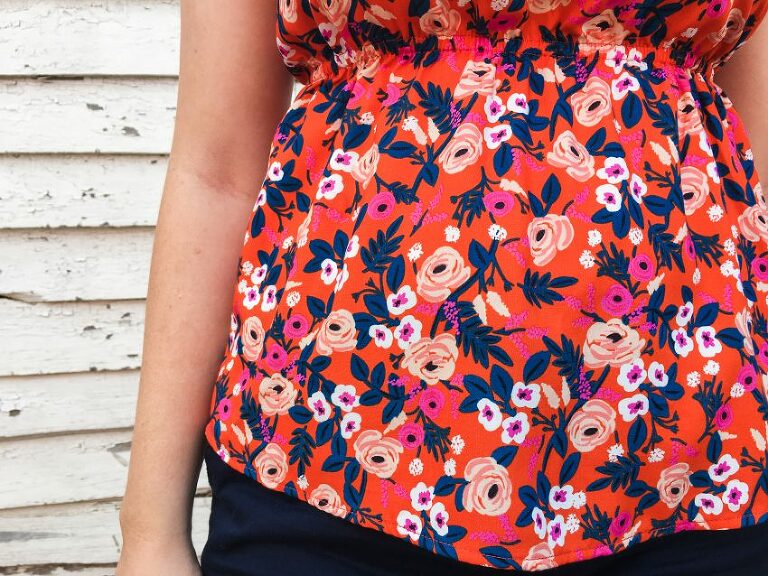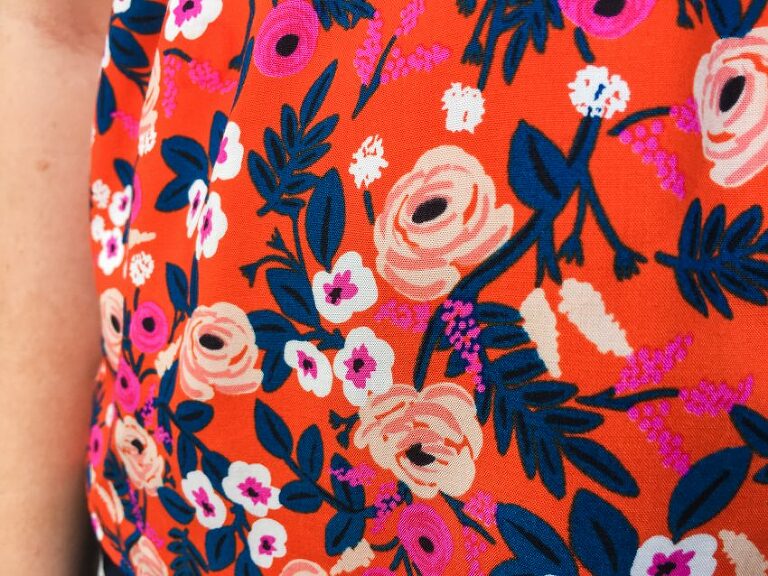 That's where the husband got all the Rifle fabric for my birthday back in March.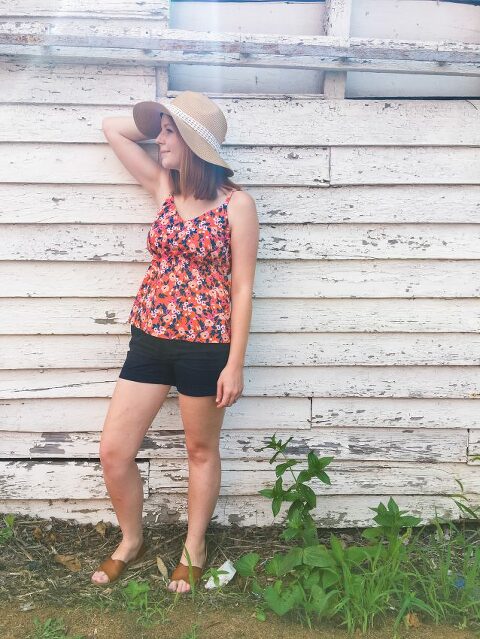 That's all for now, folks! I have another Ogden hack that I'll likely share on Monday. I'll give you a break from Ogdens till then. I will just reiterate that this is a great pattern for a beginner or anyone who needs to add some good staples to her wardrobe. They require so little fabric, you likely have all you need already! You can find the Ogden here.
Tomorrow I have a dress to show you. I'll see you back here then!
-Meredith