I hit up my Seamwork library again for the Veronica pattern, and she did not disappoint. I have so many good things to say about this pattern!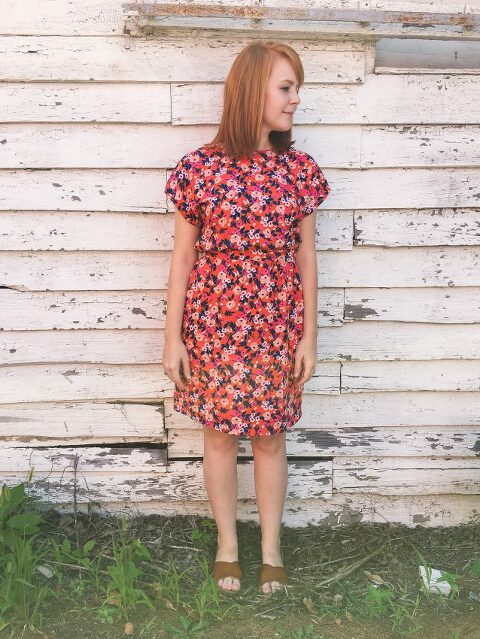 First of all, the silhouette of this dress is just perfect. Its flattering and modest, and so very classic. I want to compare it to the Staple Dress, but frankly ladies, its even better. Why? Well it has an invisible zipper closure, which allows for a bit more structure in the pattern.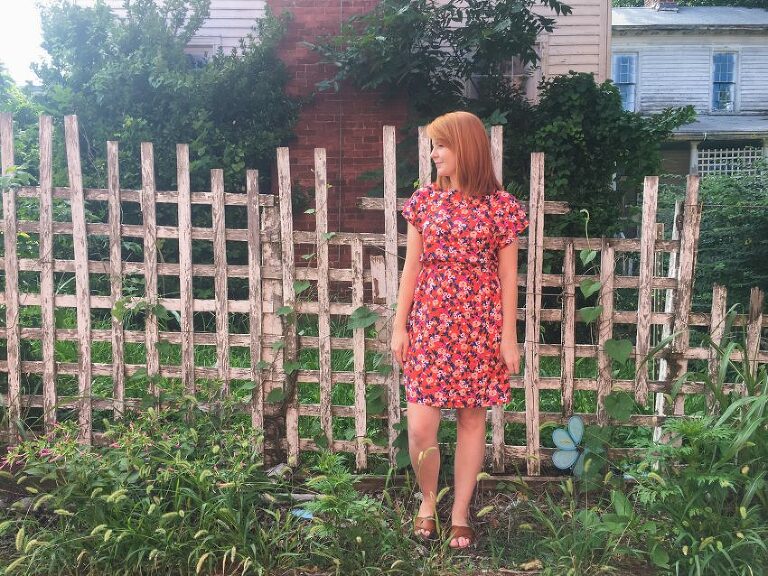 The front of the dress gathers to the waistband, and the back is cinched with elastic. It makes for such a flattering fit!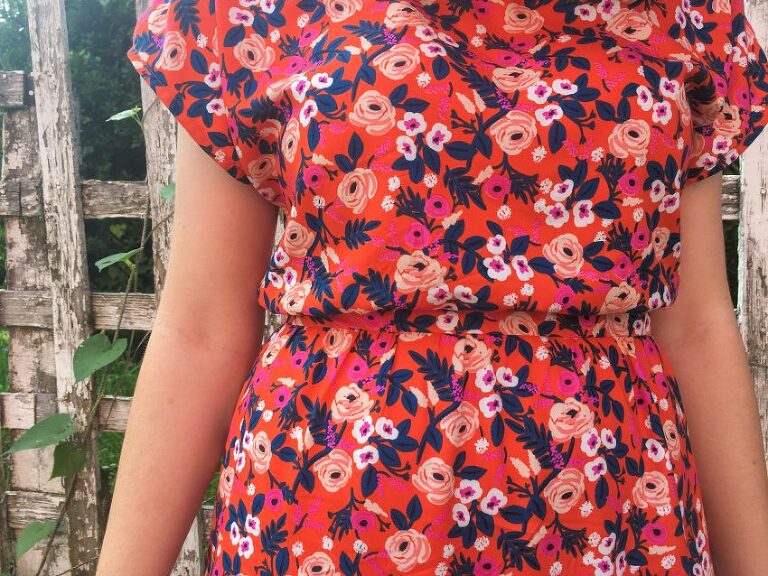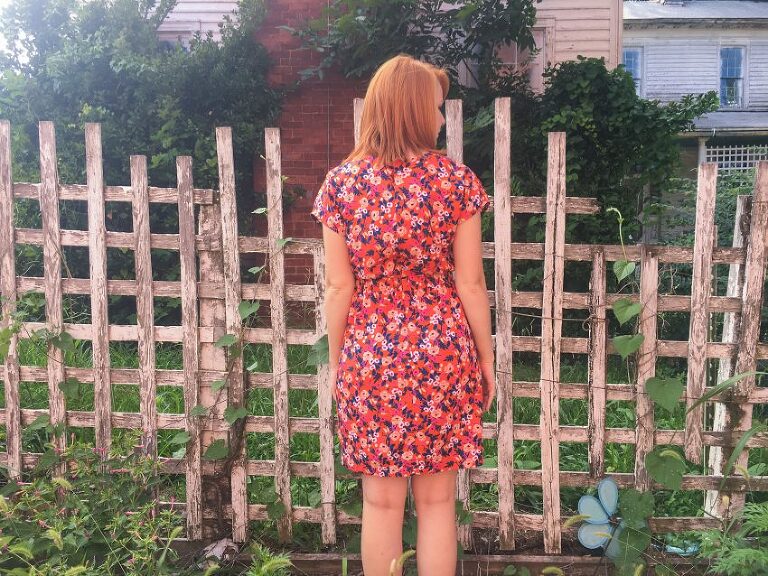 The neckline is finished with facing, which is certainly not my favorite method, but I will admit its what works best for this, especially in rayon. I remember that the neckline to the Staple Dress is finished with binding, which looks cleaner, but if you have to trim down the seam allowance (as I did) and wash the garment, it will tend to fray. So facing it is.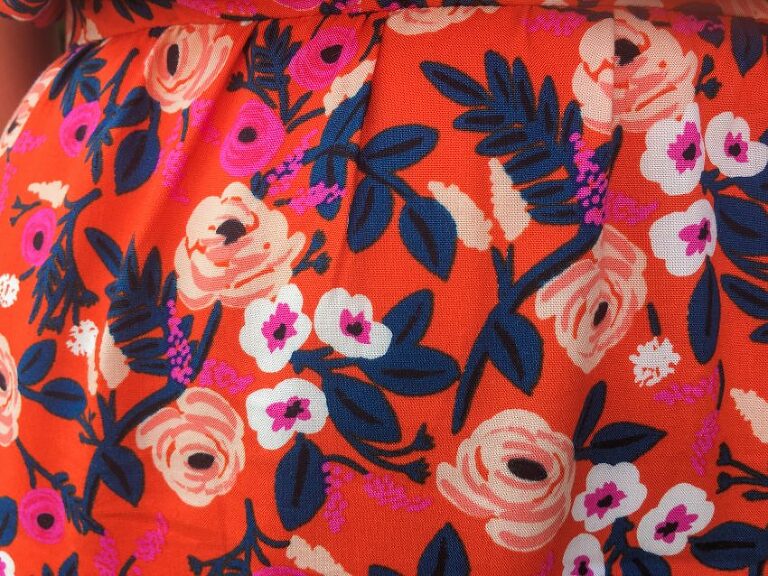 Veronica is a pattern I'll certainly add to my list of regular makes. I think I'll add pockets to my next one if I can remember. I never remember, but maybe if I say it here I will.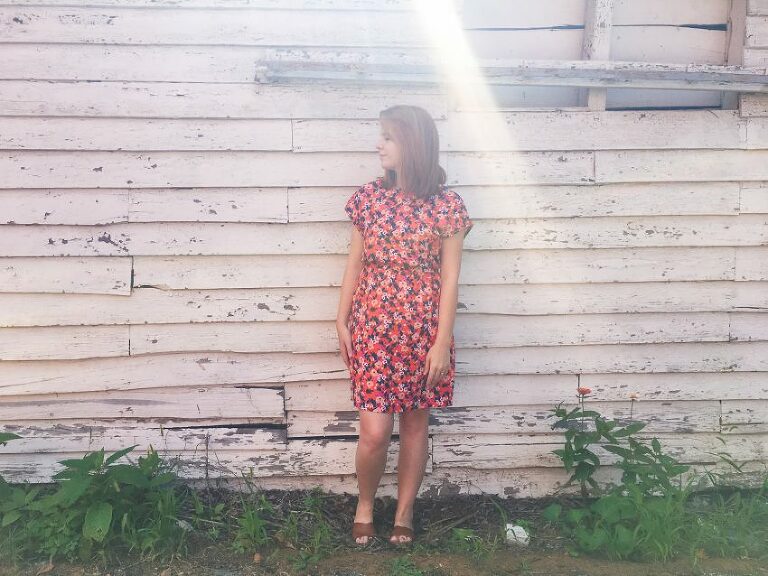 I do love this dress in rayon. I wonder how different it will look in lawn. That's the substrate I'm going to make it in next, so we shall see!
Have you made the Veronica Dress? Do you love it as much as I do? I have some more Seamwork patterns in queue, so you're sure to see more on here soon. I'm curious what your favorite Seamwork patterns are. If you don't subscribe to Seamwork and like to sew garments or are interested in learning, it's worth a look. You probably wont love everything, but with over 60 patterns to choose from (and that grows every month), you're sure to find something you love. For only $6 a month you get access to two patterns and an online magazine. You can't beat it.
I'll see you back here next week with more!
-Meredith