You can find me over at Sew Sweetness today at 1pm CST reviewing one of my favorite bags- the Art Student Tote! 
Pregnancy is this wonderful, confusing adventure that leads the body through every imaginable change, adjustment, ache, and pain all for the sake of growing a wonderful, new little human. One of the great struggles we ladies face is how on earth to dress our growing bumps. I know this is a constant challenge for me. If you have a flat booty, you get to be all bump and adorable, and seem to have a bajillion options in the wardrobe department. If however, you are like me, you may have a bit of a booty to begin with and end up looking like you are carrying a baby in the front and back. How does one gracefully dress such a figure? I'm not sure that I have found the perfect solution, but a couple weeks ago, I did manage to find one that I really like.
Friday morning rolled around and I had completed all my Market tasks, and was ahead on a few others (read: I deserved a treat). Saturday was my anniversary, and I needed something to wear for my very rare day out of the house with just my husband. We were going to the Ringling, then out to dinner, and I wanted to wear something that would make me feel great and look pretty too. Initially I pictured a hot pink georgette skirts with several flouncy layers paired with a black top. I cut out a circle skirt and knew that was not the day I was going to deal with that awful fabric, nor was I going to hem that many layers. So I tossed it aside and went for the most me fabric I had- a long hoarded Liberty print (Ciara), and my Free Spirit solid voile in Sun for lining. I was already feeling better. Then I pulled out the Oliver + S Swingset Skirt pattern and discovered the largest size would work well so long as I lengthened it. I lengthened both pieces by a total of 6.5″ and got to sewing!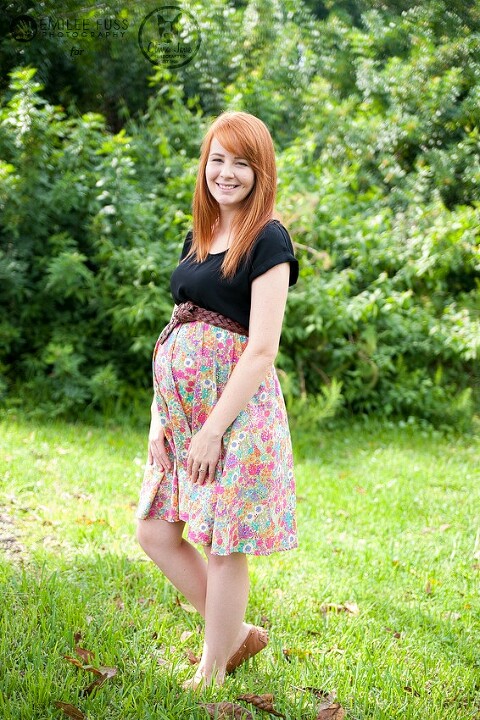 A few hours later I had this absolutely gorgeous skirt, and the very best part is that I will grow and shrink with me! The skirt has two channels of elastic casing and one adjustable one, which is going to be oh so perfect over my next three or four months of growth the months of shrinking afterward! I am so thrilled to have such an adaptable, anything-but-plain basic in my wardrobe. I definitely need to make several more in a variety of prints.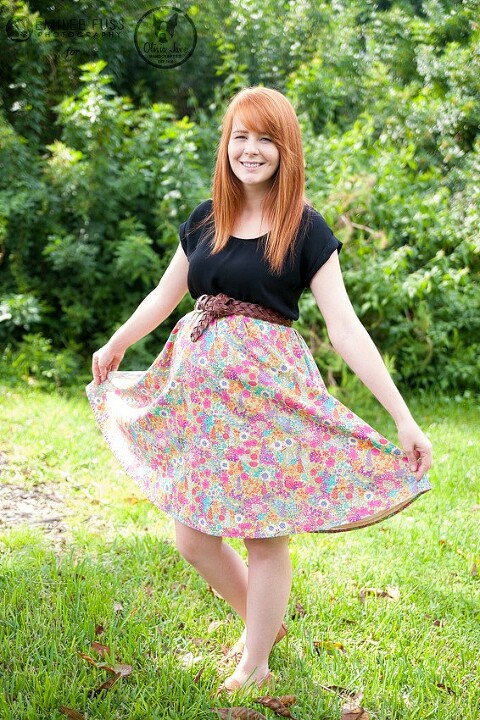 excuse my goofy expression- it was rather bright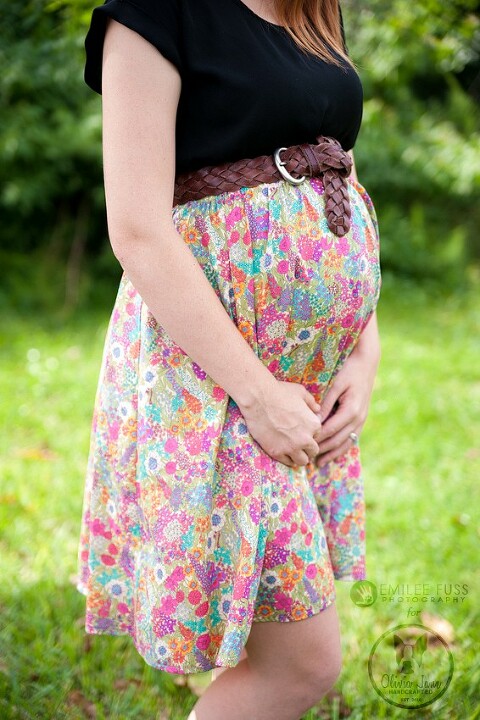 Its sort of funny for me to think about using a pattern from my very favorite children's pattern company to make a pattern for a pregnant me, but truth be told, Oliver + S is kind of the standard in garment patterns, and I feel awesome to have been able to adapt one to work for me. How cool is that? And it was super easy.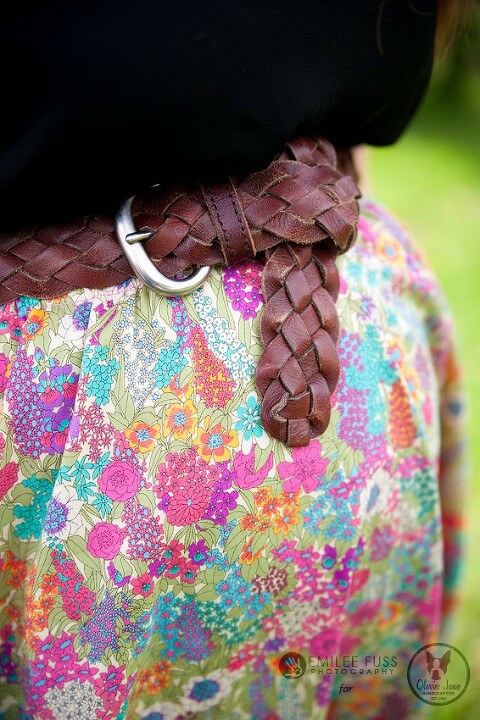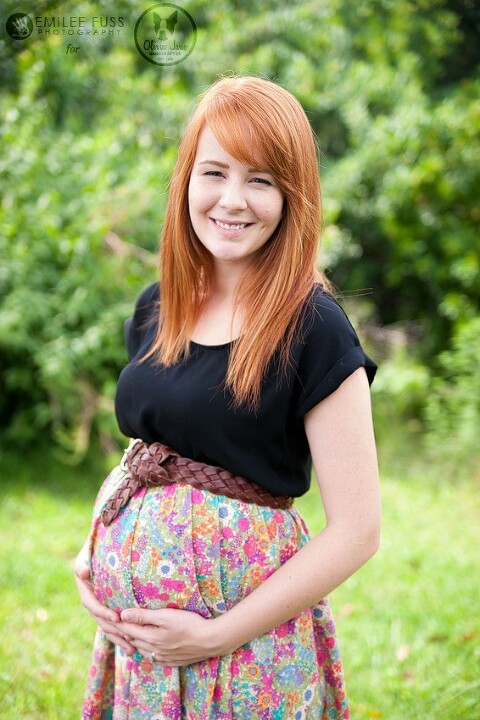 The Swingset Skirt is one you'll be hearing more about in the coming weeks. Its the only pattern in Oliver + S's fall release, and its a steal. It comes in sizes 6-12 months all the way up to a girls 14 for only $9.95. If you need a good skirt pattern or want to learn more about sewing garments, its a great pattern and one I'm sure you'll want to get before the big sew along in a couple weeks!
Thanks for stopping by! Happy Monday!