This is the year I am ready for Kid's Clothing Week! It seems like every time it comes around I have either just binge sewn a ton of garments or right after the fact. But this year is different. I caught the memo from the Oliver + S blog, and I am making a dress up wardrobe for the kids! Layla requested some princess dresses a few months ago and I just haven't had time to tackle them, so having Kid's Clothing Week happen now is perfect motivation!
We hit up Hancocks on Sunday for some fancy fabric (albeit cheap), and Sunday night I assembled my patterns. Yesterday morning I cut out her first dress and spent the whole day sewing an Alice in Wonderland dress and apron.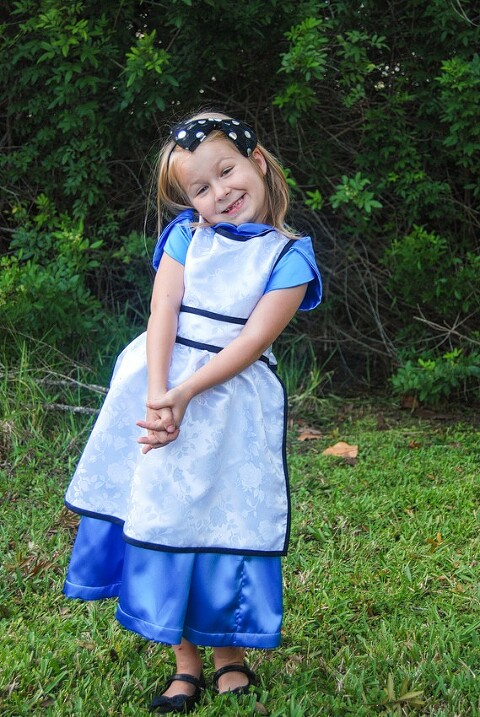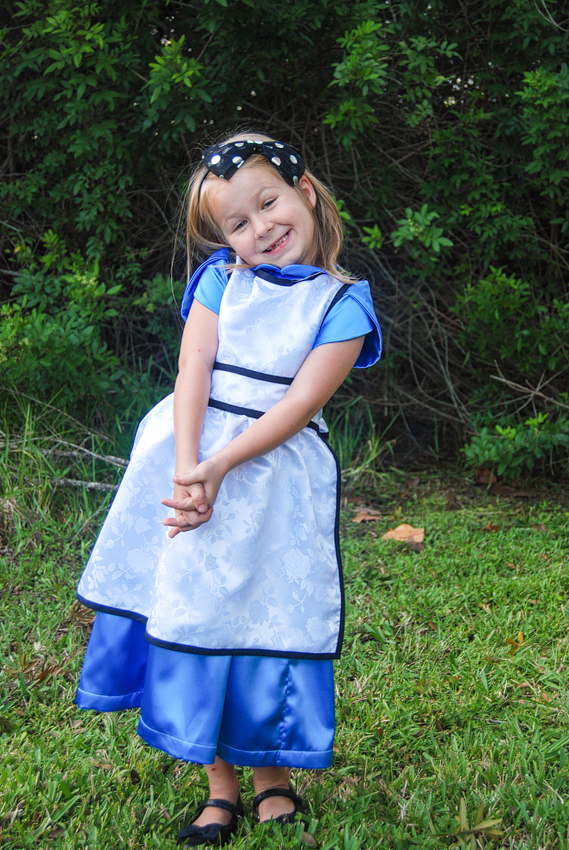 I used the Oliver + S Fairytale Dress pattern for the dress. I did not include the big bow or band because an apron would be covering it. I wanted to use puff sleeves, but I really like the petal sleeves a lot.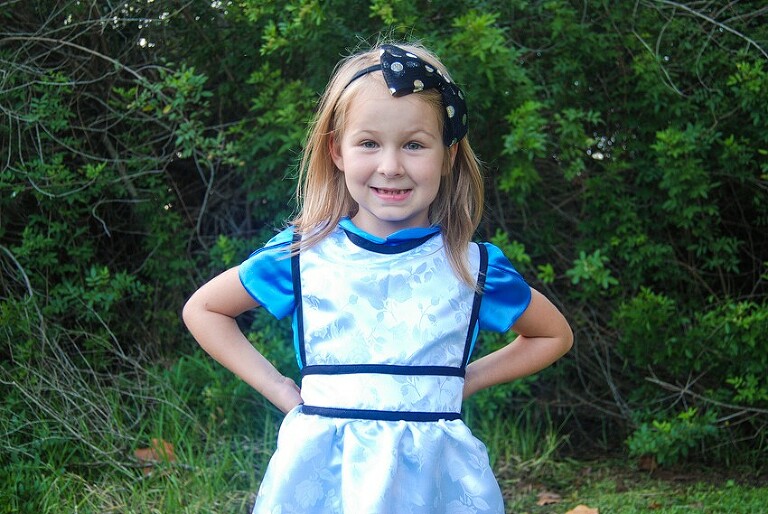 I did fully line the dress with the same satin that is on the exterior. I stabilized the bodice lining with interfacing to stiffen it up and give it some structure, and I'm so glad I did! It made it so much easier to work with and gave the stop the stability it needed. Also, lining it means its not just a dress up dress; she can wear it out or to church or wherever and I will feel good about it. After all that work it is not going to fall apart.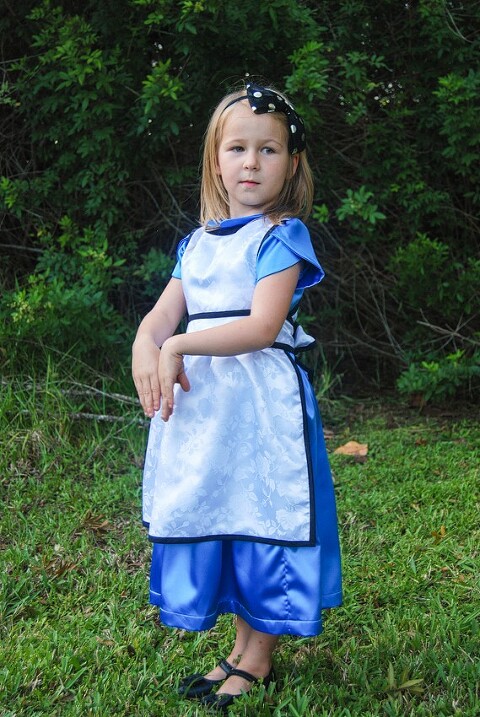 I'm not entirely sure what this pose is.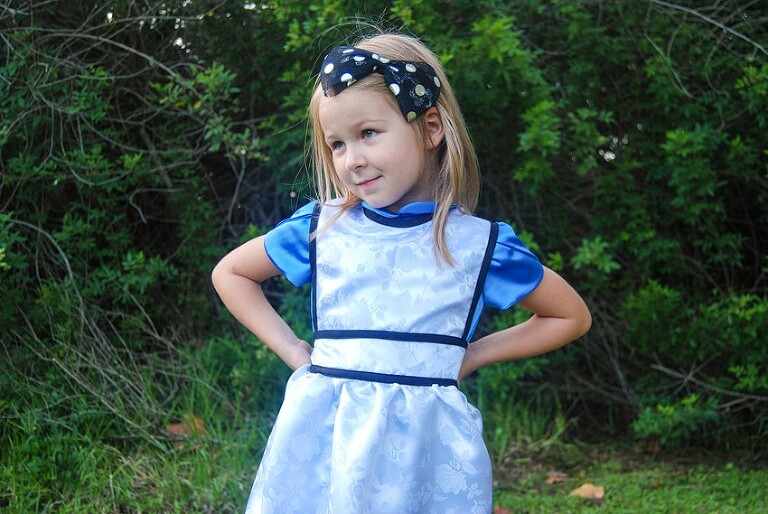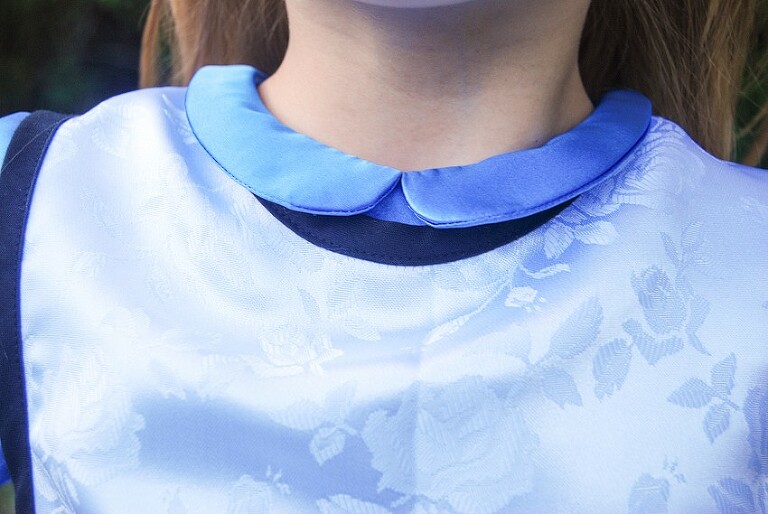 The apron is self drafted. It took shamefully long to put together, but I'm blaming the bias tape. I had to make so much double fold tape, but truth be told, I would do it again because I love the look and the stability it gave to that very cheap fabric. I don't even know what the white fabric is- some sort of polyester, maybe? The bias binding is Free Spirit Licorice, and the cotton helped tremendously.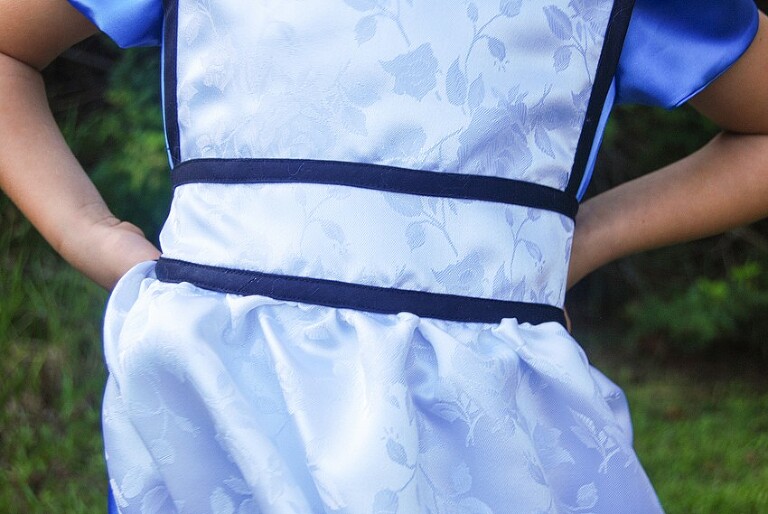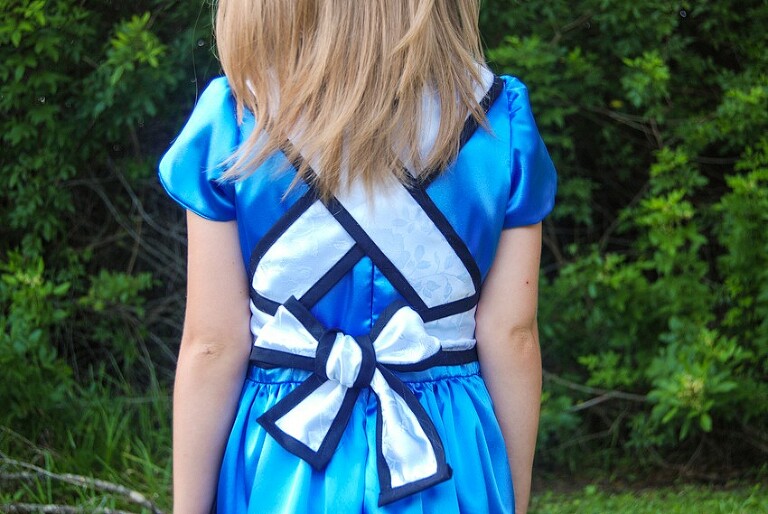 Layla asked for updates throughout the day to see if I was finished yet and ready to move onto the next one. Um, no. I am not some sort of superwoman. This did take all day, and I still have to hand sew the bodice lining down. I'm so glad she loves it! She wants to wear it to school, and well, everywhere, so that's a good sign!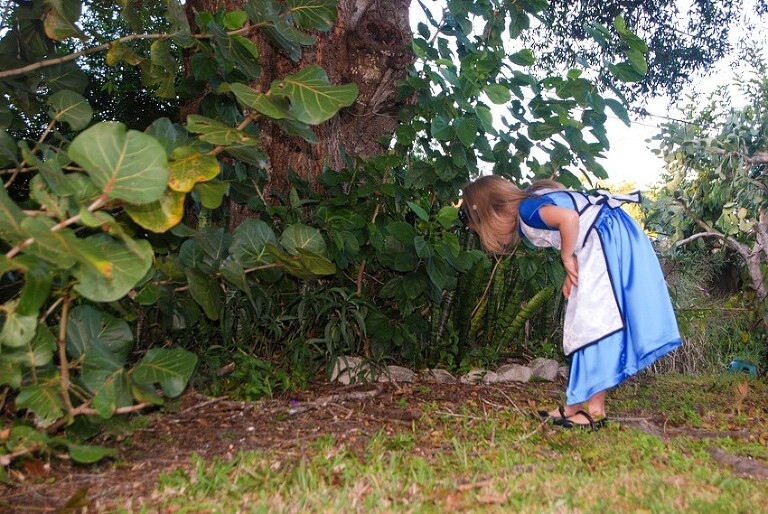 Next up is a Woody outfit for Wallace. I am probably most excited about this one! I was hoping to show it to you tomorrow or Thursday, but I am short on the shirt fabric! So I have some Explorer vests to make and more princess dresses, I suppose!
What are you making this week?
-Meredith