I hope you had a relaxing Labor Day weekend! I took a bit of a break from the million and one things I had going to do a little embroidery for a Layla-and-me project.
(I apologize for the phone pictures! My photographer has been out of town, and I can't work magic like she can! :) )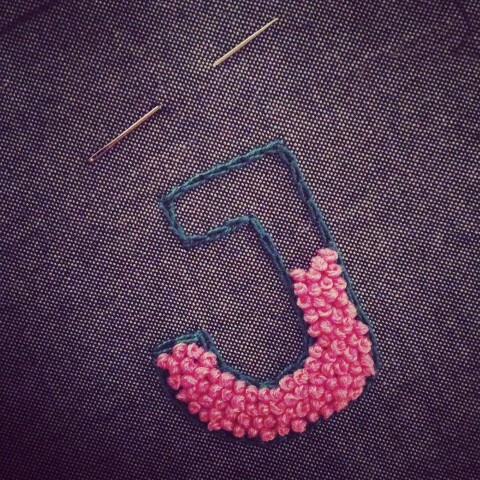 We haven't totally finished our projects, but I did manage to complete the embroidery portion.
I just love hand stitching. Since I've been between my cutting table and machine almost constantly the past few weeks, some peaceful handwork was a very welcome and relaxing break. I'm hoping Layla and I will be able to finish this up in the next day or two so we can share with you what these are becoming! She's so excited.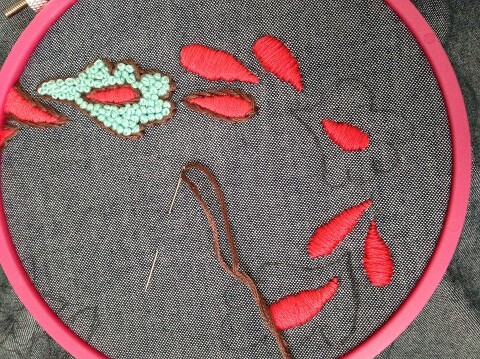 Tomorrow I'm showing off a brand spanking new dress I made last week with a most favorite Liberty print I've been saving! I can't wait for you to see it!
-Meredith