Before I had Wallace, I ordered some of this print from Jones and Vandermeer knowing that I wanted to use it for a dress after I gave birth. In my mind, that was going to be right afterward, but in reality I waited three months because it has taken that long for my body to feel normal. I formulated a plan for this dress (a must, as I do not experiment with my Liberty), and got started.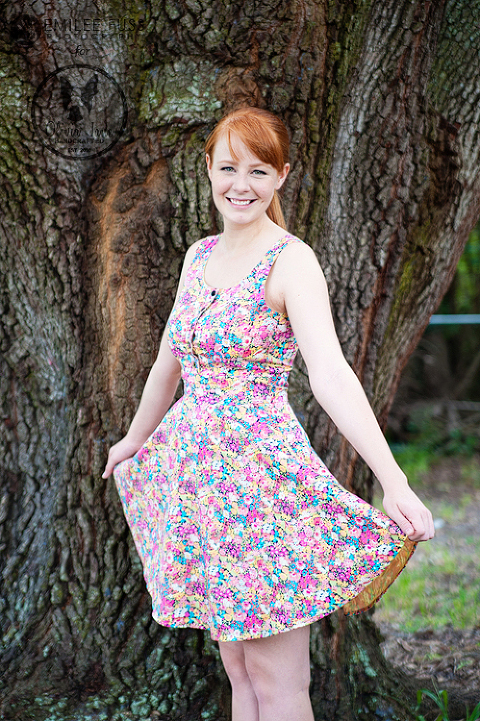 I'm nursing Wallace, so I knew I would need a button placket on the bodice. Because the Michelle, My Belle dress is my most favorite, I started with that top, and went from there. I'm chestier than I was prior to pregnancy and giving birth, so I added an inch to the total circumference of the bodice. And because I needed the button placket, I cut two separate front pieces, and added the center section after I had sewn the lining to my front pieces.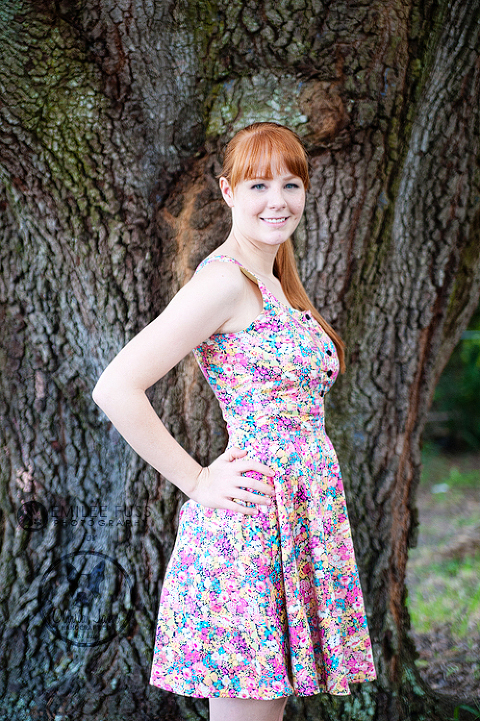 I wanted a fun, flirty, and very feminine skirt, so I went altogether different with that part of the dress. I decided a partial circle skirt would work best for the look I was going for. I'm so glad I did that, because the skirt is my favorite part of the dress! Isn't it fun?!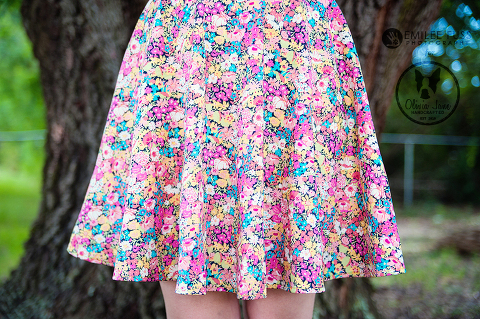 As always, I fully lined the dress with Free Spirit solid voile. And it occurred to me that I've never showed you what exactly that looks like, so I had my sister take a couple of shots of the inside of the dress.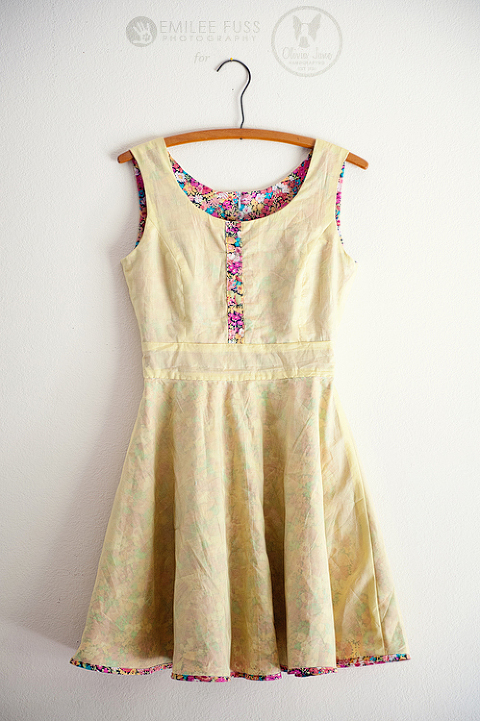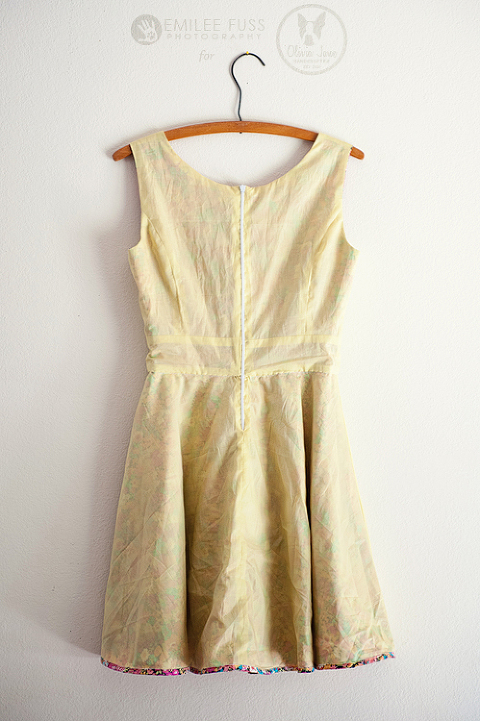 See? It basically makes the dress reversible (if only the zipper were reversible and this fabric wasn't sheer). I guess what I'm saying is, its finished; the inside is just as clean as the outside.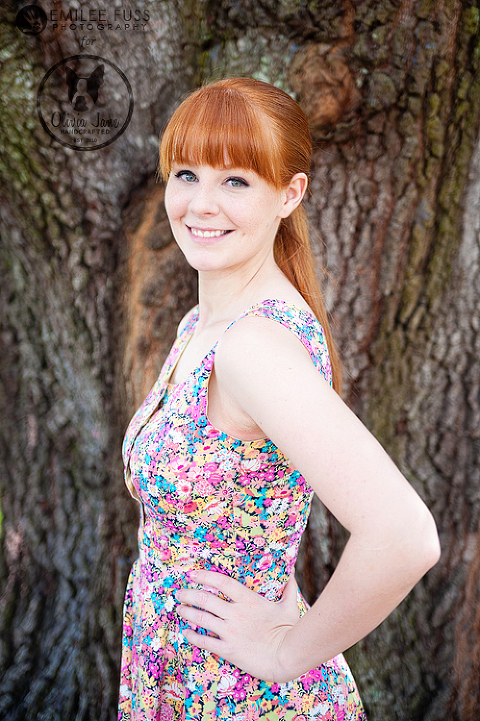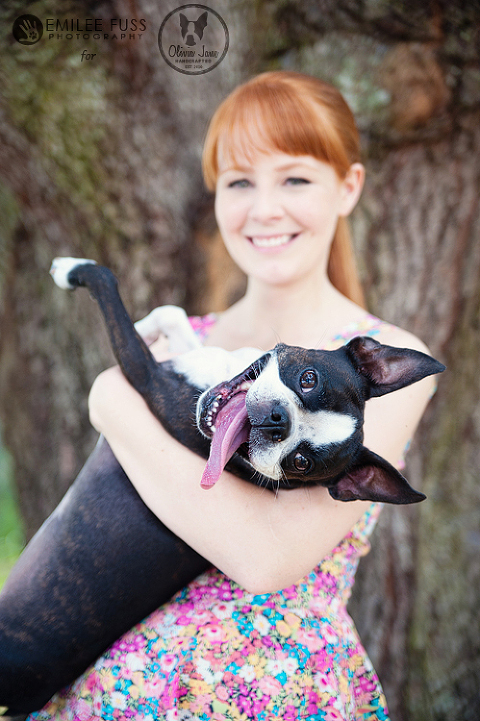 Thanks for dropping by! Be sure to come back tomorrow for some fabric eye candy- as in some of the most beautiful fabric you'll ever see!
-Meredith